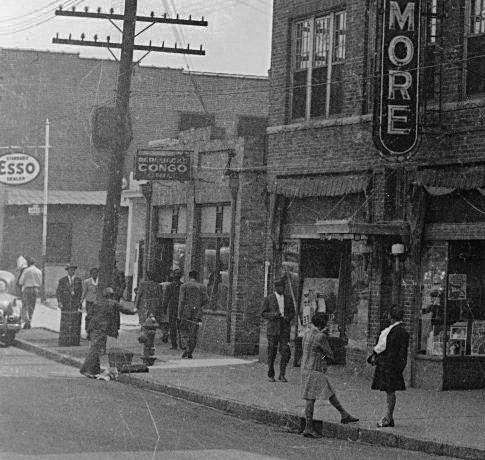 Looking east, 1940s.
(Courtesy The Herald-Sun Newspaper)

I don't have much in the way of information or photos on the Biltmore Esso, at 402 East Pettigrew Street. It appears to have been established in the early 1930s, and was run by John Lee (Johnnie) Roberts, who also owned Roberts' Esso on Pine Street, and the Knox Street Grocery in Walltown.

The gas station appears to have closed by the early 1950s (prior to 1954) serving briefly as the Rainbow Cab Company before the onset of protracted vacancy by the mid-1950s.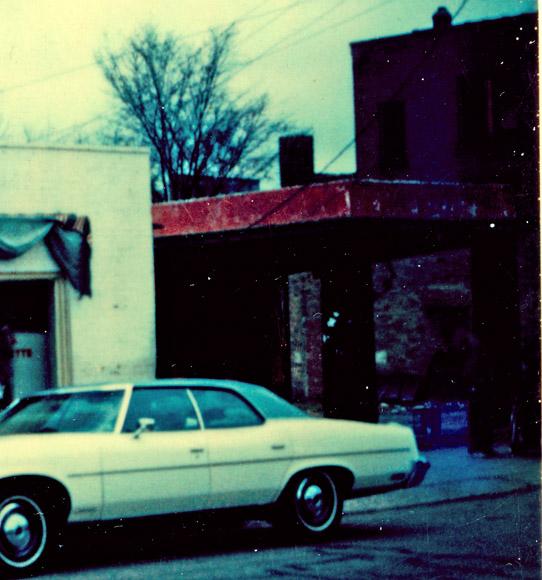 A portion of the old Biltmore Esso awning in the background.
(Courtesy Durham County Library / North Carolina Collection)

David Southern notes that for a brief period of time circa 1970, the gas station building housed a business called 'Merkin Mart'. Hard to believe, but it isn't hard to believe that the tenure of such a, um, niche business would be remarkably brief.
UPDATE, June 2021: The above recollection seems likely to be a reference to Marken's Business Mart, a car wash and business services center operated by Kenneth Murray according to the 1963 City Directory.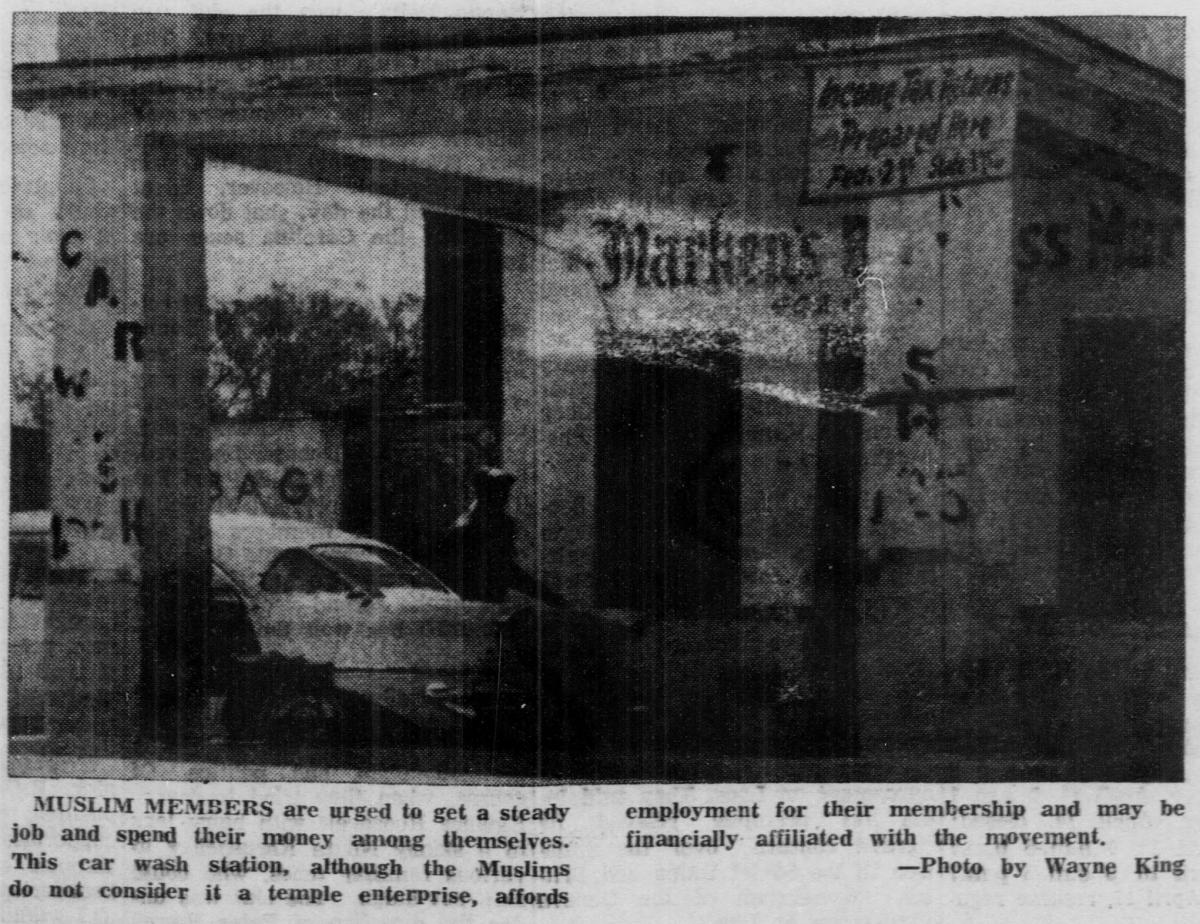 Marken's Business Mart shown in an April 10, 1963, article in the Daily Tar Heel, "Durham's Black Muslims," by Wayne King (online via DigitalNC).
Murray, who also went by Kenneth X, was said to be a Baltimore native, and the leader of the local branch of the Nation of Islam, which held services in a storefront mosque at 518 E. Pettigrew around the same time.
The building is noted to be vacant by 1974 in the city directories, and disappears soon thereafter. It was overgrown land for many years until development into a gravel parking lot for Rick Hendrick Chevrolet in the past several years.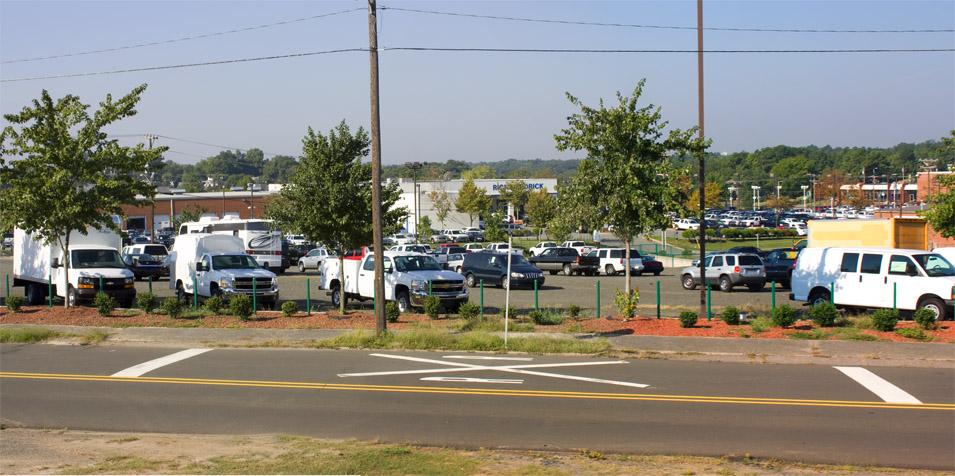 Looking south, 09.04.08. The two large curb cuts for the gas station are still present.


35.991075,-78.898079