Year demolished
early 1980s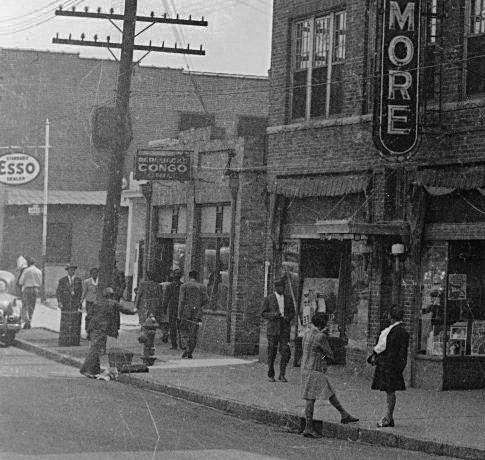 (Courtesy The Herald Sun)

400 East Pettigrew appears to have been built around 1939-1940 as a two-bay retail space. The building housed a series of tenants over the course of ~40 years, beginning with the Dixie Cab Co., followed by the Congo Restaurant through the 1940s. By the 1950s, the building housed Best Seafood/Lee's Seafood and the Silver Drop Restaurant.

The early 1960s saw the building house the Cox Barber Shop and the Silver Drop; by the late 1960s, the Silver Drop had been replaced by Papa Jack's Cut Rate Six Pack.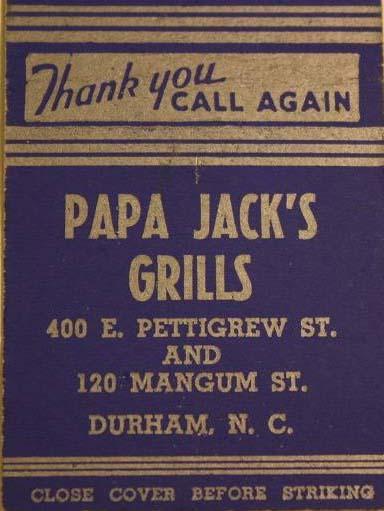 Circa 1960s match book cover.


400 E. Pettigrew, ~1970.

The building persisted longer than most of the others around it, persisting into the late 1970s after the adjacent Biltmore Hotel was gone.



Looking southeast at 400 East Pettigrew, late 1970s.

By the early 1980s, it appears that the building was demolished. It remained vacant, overgrown land until being converted into a gravel parking lot by Rick Hendrick's Chevrolet a few years ago.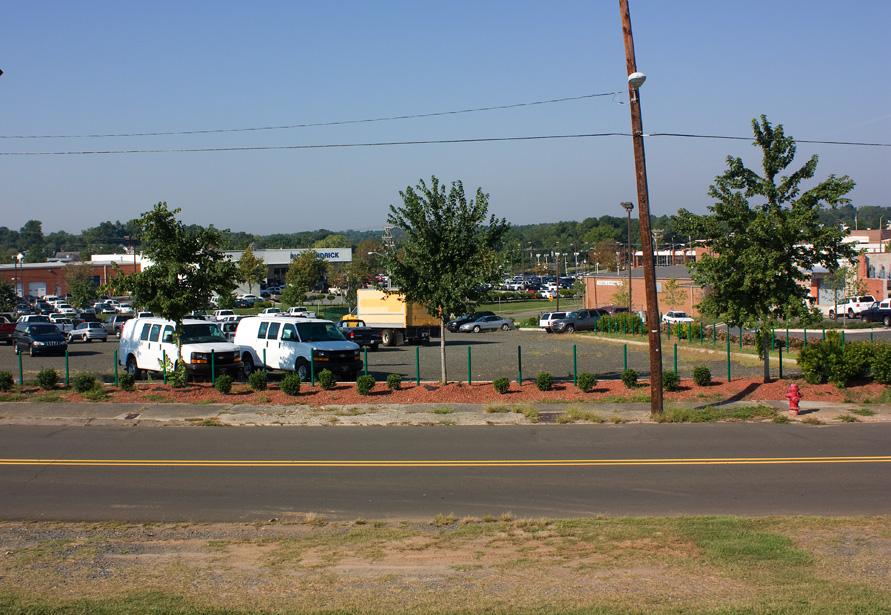 Looking south, 09.04.08.


35.991199 -78.898134