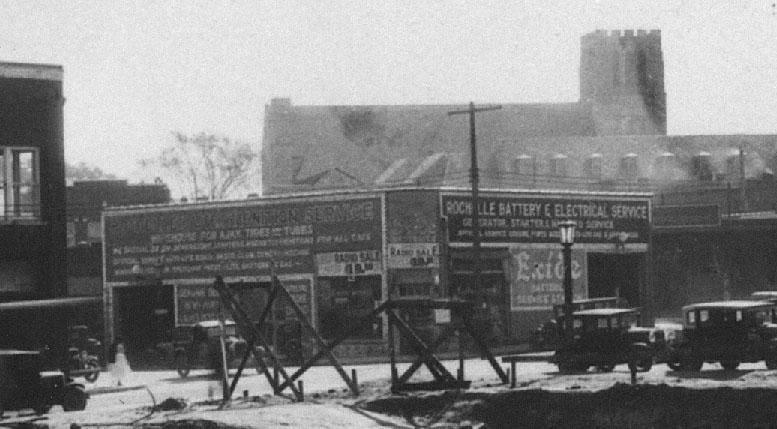 Looking southeast from Rigsbee Ave. and East Chapel Hill St. Trinity Methodist (pre-steeple) is in the background.
(Courtesy Durham County Library)
The building at the southeast corner of Rigsbee Ave. and East Chapel Hill St. was likely built by S.E. Rochelle as the second home of his bicycle, motorcycle,and gun shop, which he started in 1910 at the northeast corner of Corcoran and Parrish Sts.
Rochelle fought in the Spanish-American War, in the Philippines. After returning to Durham in 1901, he opened a fish stall at the market building that preceded Union Station. When this was demolished for the station, and a new market was built at the Municipal Building / Academy of Music, Rochelle decided the city's rent was too high, and began his business.
Rochelle became quite successful, and built the building at Rigsbee and East Chapel Hill sometime in the 1920s. He supplied the city with motorcycles and bicycles, and helped promote motorcycle stunt events at Lakewood Park.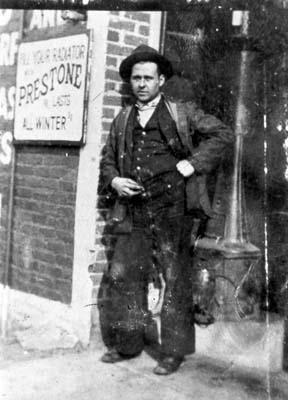 William T. Cash (?) leaning against the Rochelle building, 1928.
(Courtesy Durham County Library)
Rochelle moved the business to 405 N. Mangum sometime in the 1930s, and retired in 1945.
The business then became Claude Hull Florist.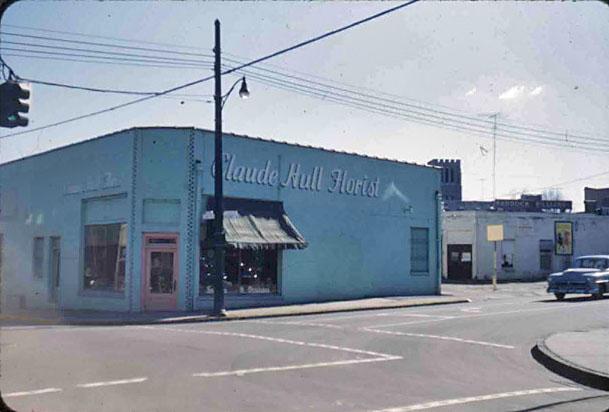 Looking southeast, 1960.
The triangle of land betweeen Rigsbee, East Chapel Hill St. and North Mangum was torn down in 1961 for a city surface parking lot.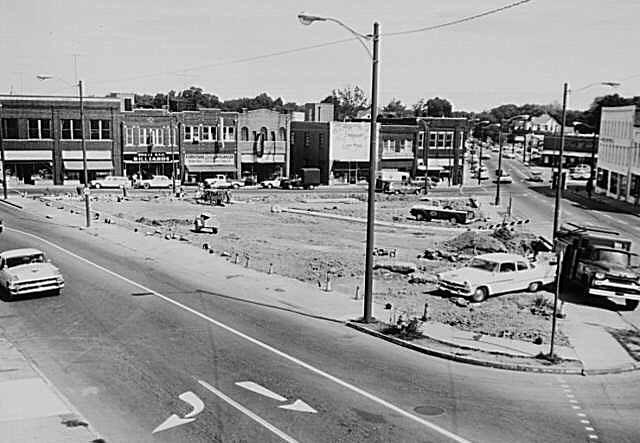 Looking north, 1961.
(Courtesy Duke Archives)
In 1970, this became a part of the Chapel Hill St. parking deck, when Rigsbee was closed between E. Chapel Hill St. and N. Mangum St., which it remains.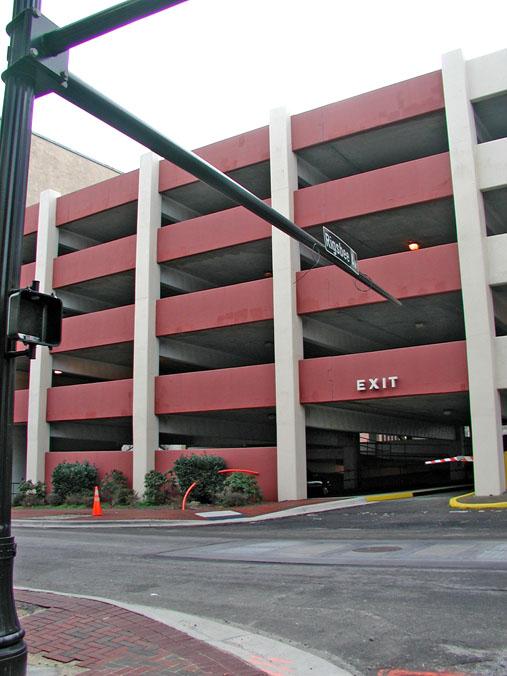 Looking southeast at the former corner of Rigsbee Ave. and East Chapel Hill St., 2007