347-351 West Main is part of a row of early 1920s-era row buildings along the south side of Five Points that replaced earlier industrial buildings and frame commercial structures. In 1923, National Dollar Store was the tenant at 347, Noell Brothers Hardware at 349, and Dixie Clothing Company at 351.
The earliest view I could find of the whole row is from the late 1920s, below. National Dollar Store had disappeared by 1928. 347 was then leased to Mrs. Osborne's Style Shop (with the Bluefield Coal and Coke Co. upstairs)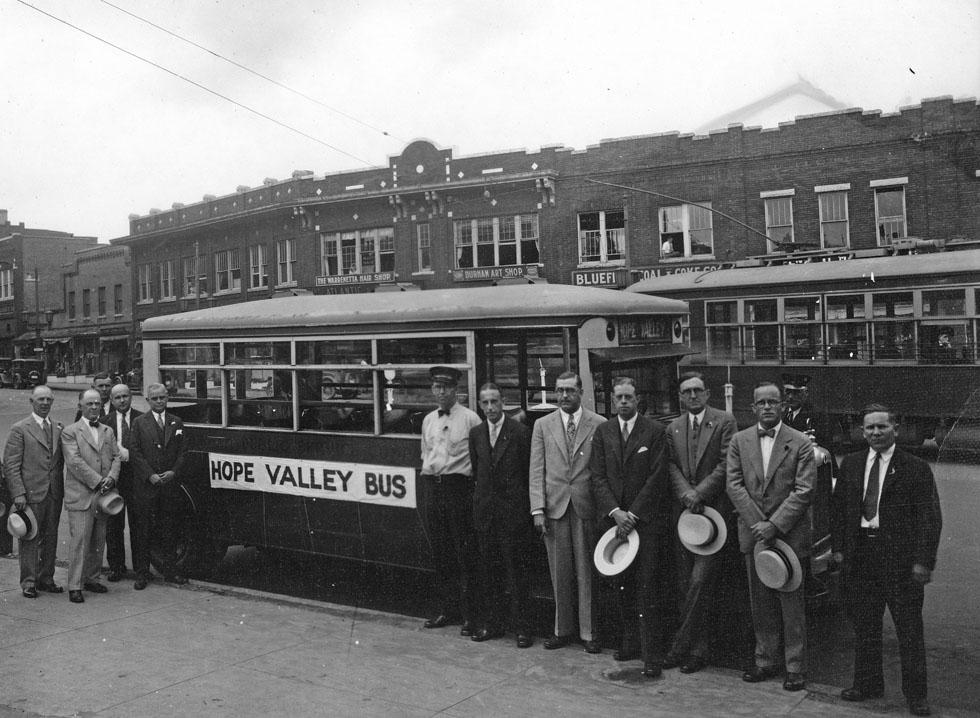 (Courtesy Duke Archives)

In 1932, Frank Critcher's Produce was at 347, with the Durham Dry Goods co. upstairs. 349 was the Independent Meat Market, and 351 the Joyce Food Store.
By 1937, ABC Lunch was established at 347, with the Art Display Co. upstairs. 349 housed Chicago Market Co., and 351 Staudt's Bakery.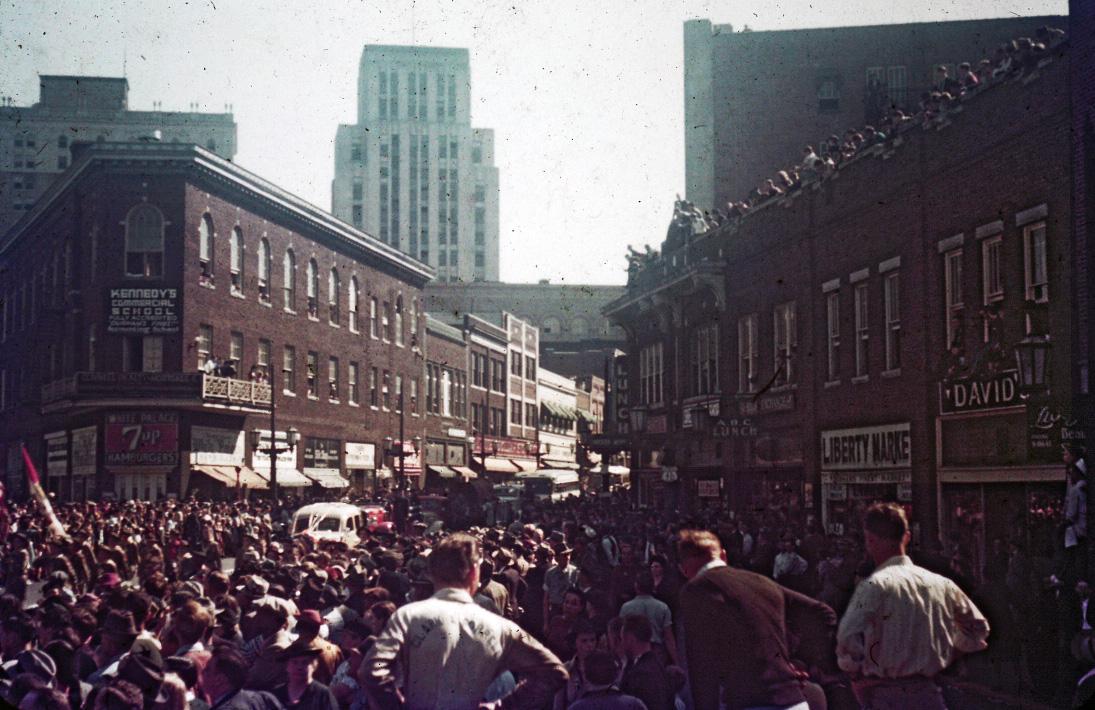 1939 Duke Homecoming parade (Courtesy Retrochrome.net)
By 1941, 349 W. Main was the Liberty Market, and 351 W. Main was David's, a clothes store.
Below, a 1953 view showing a piece of 347 West Main, home of ABC Lunch. Specialties? Cigarettes and sandwiches, evidently.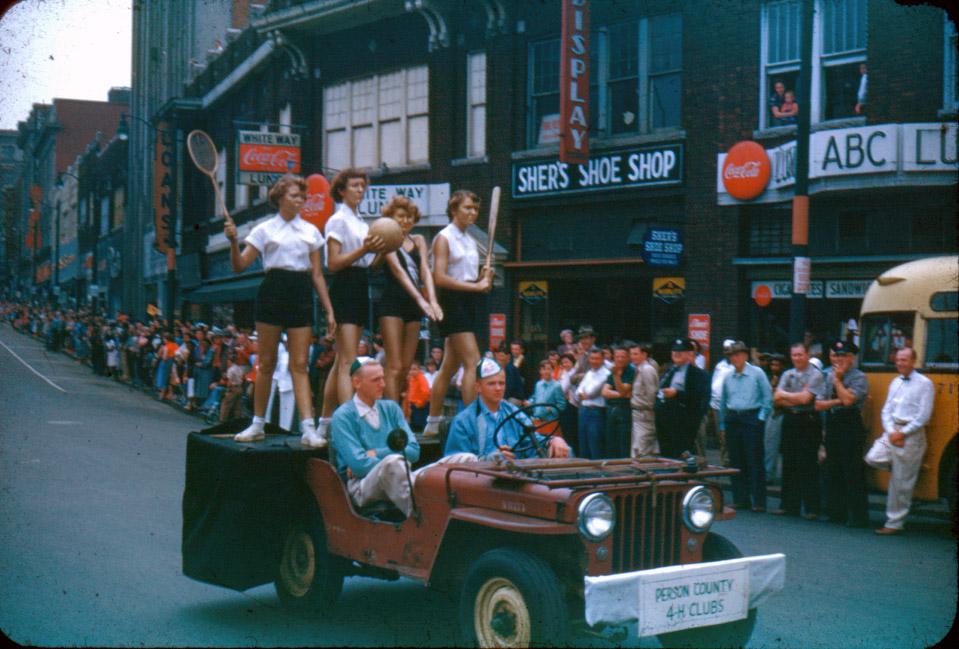 Oh - and Barbecue.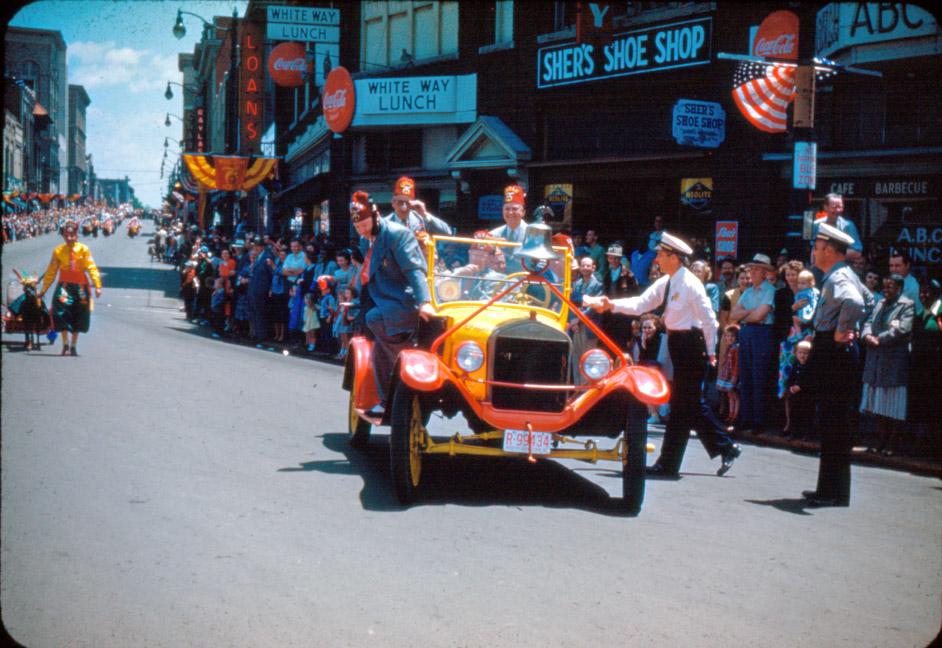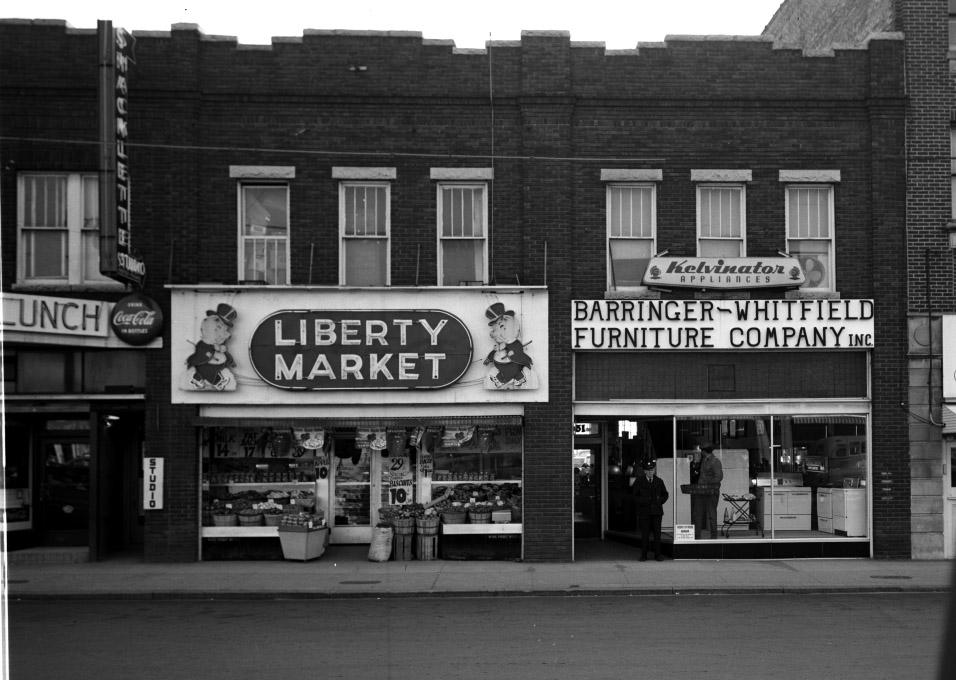 A 1950s era view that cuts off part of 347 West Main St., but shows the Liberty Market and Barringer-Whitfield furniture. These businesses remained in 1959.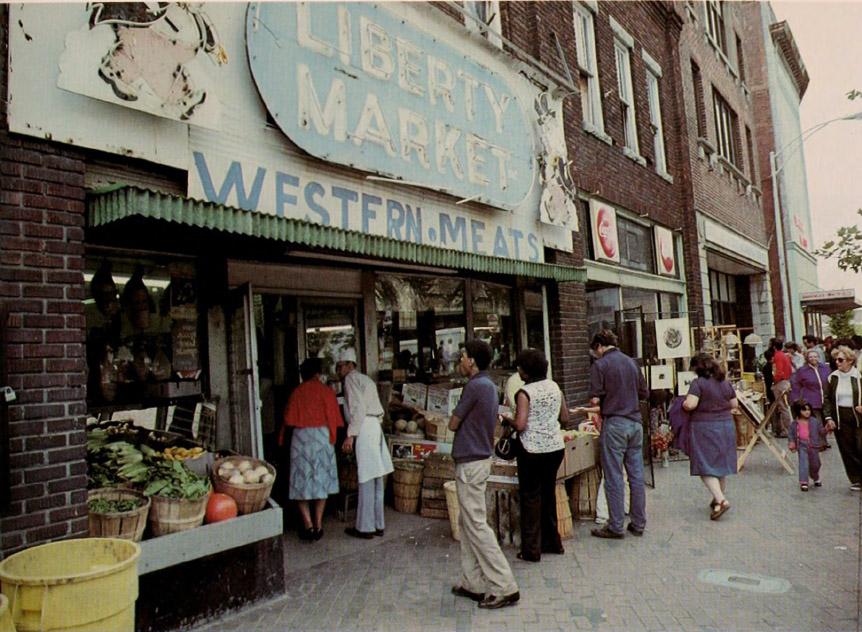 1979
The row of structures remains remarkably intact today.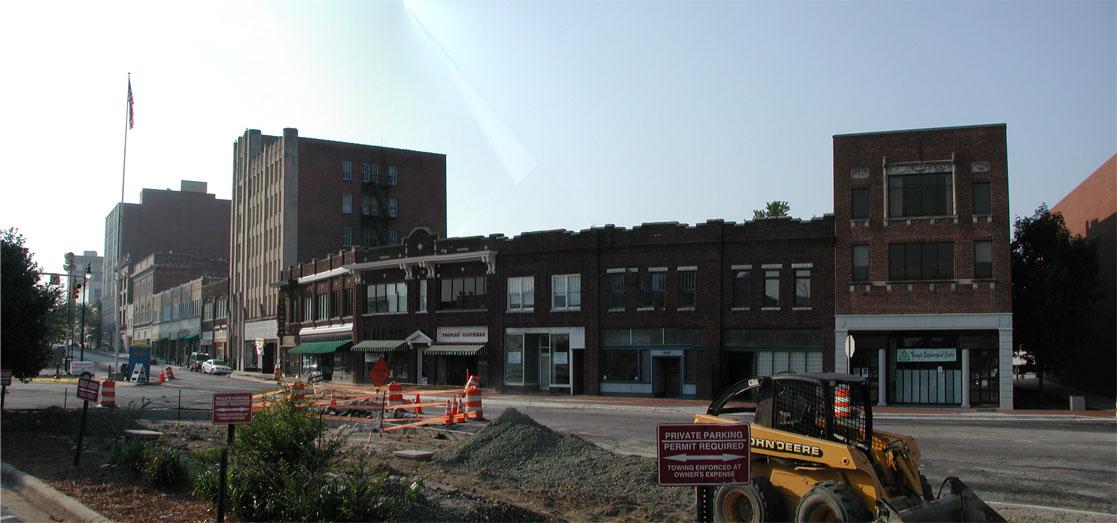 Looking south, September 2006.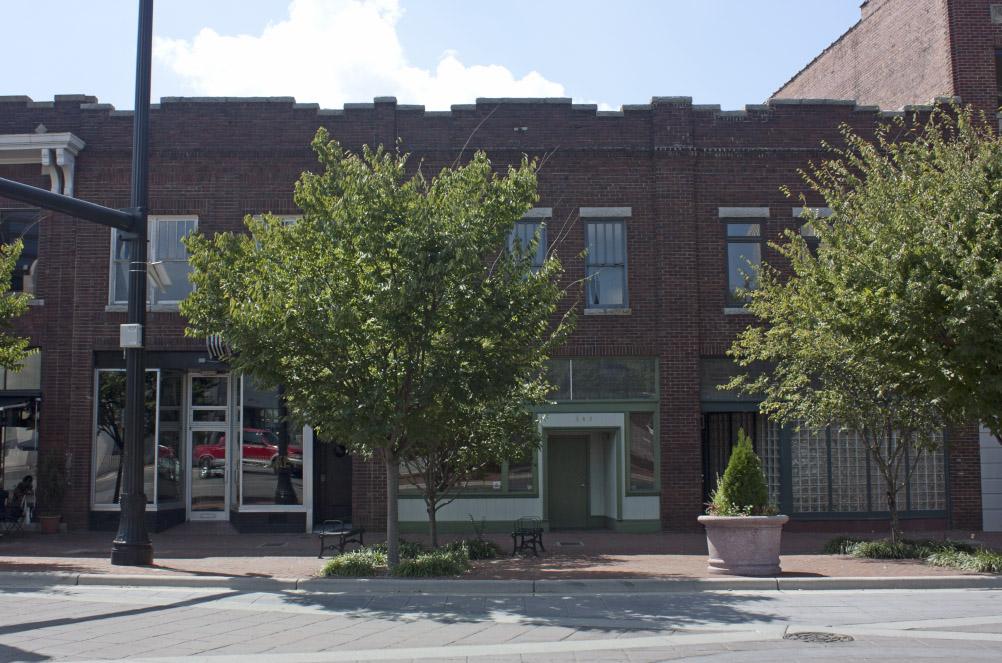 09.10.11
As of 2011, 347 W. Main is home to Whiskey, a popular bar; 349 and 351 house offices.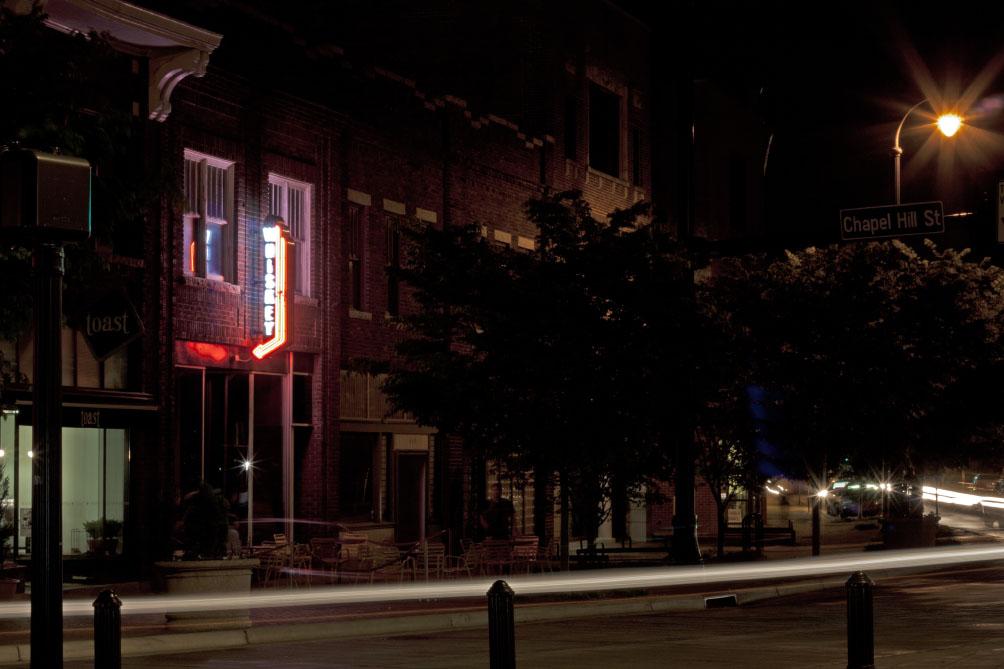 04.10.11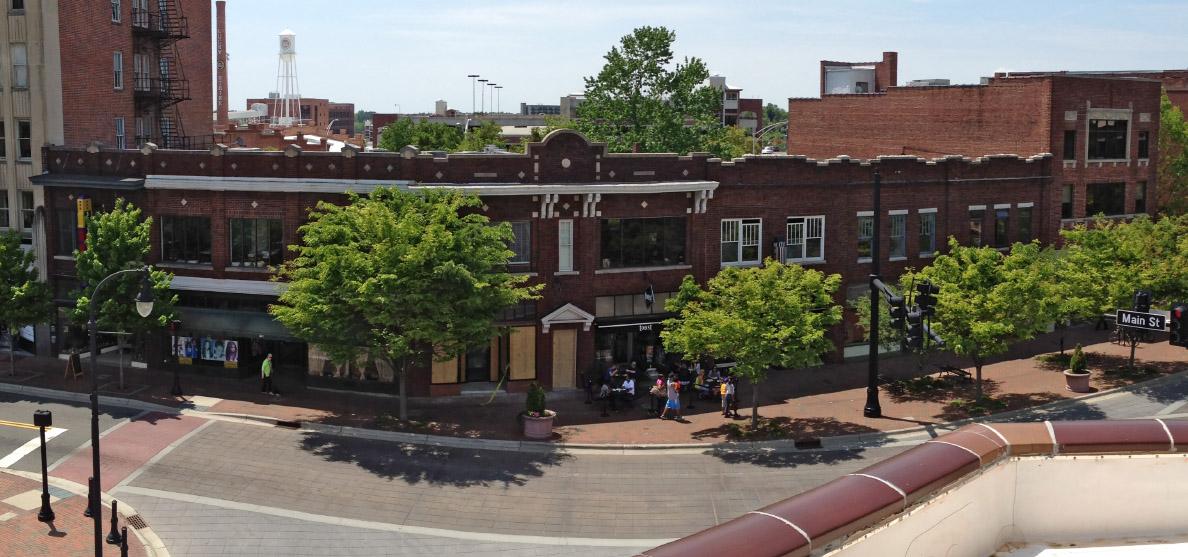 04.27.13