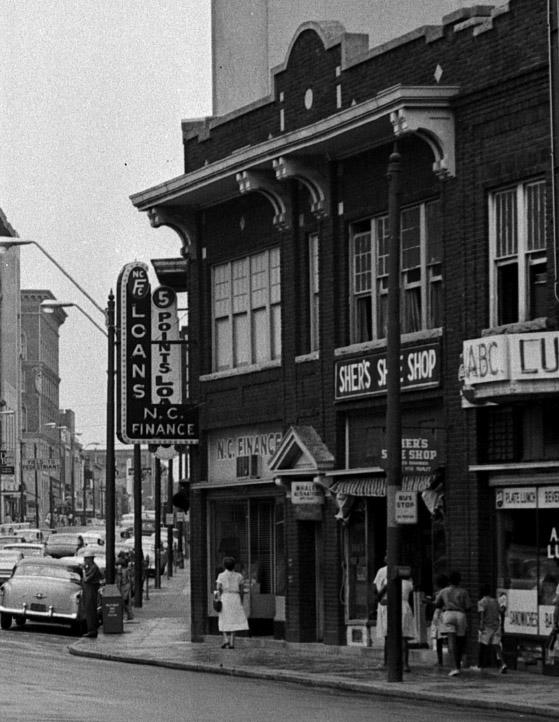 343-345 West Main, 1950s (Courtesy Herald-Sun)
343-345 West Main is a well-decorated portion of a row of buildings along W. Main Street at Five Points, built during the 1920s. 

The earliest and best view I could find of the whole row is from the 1920s.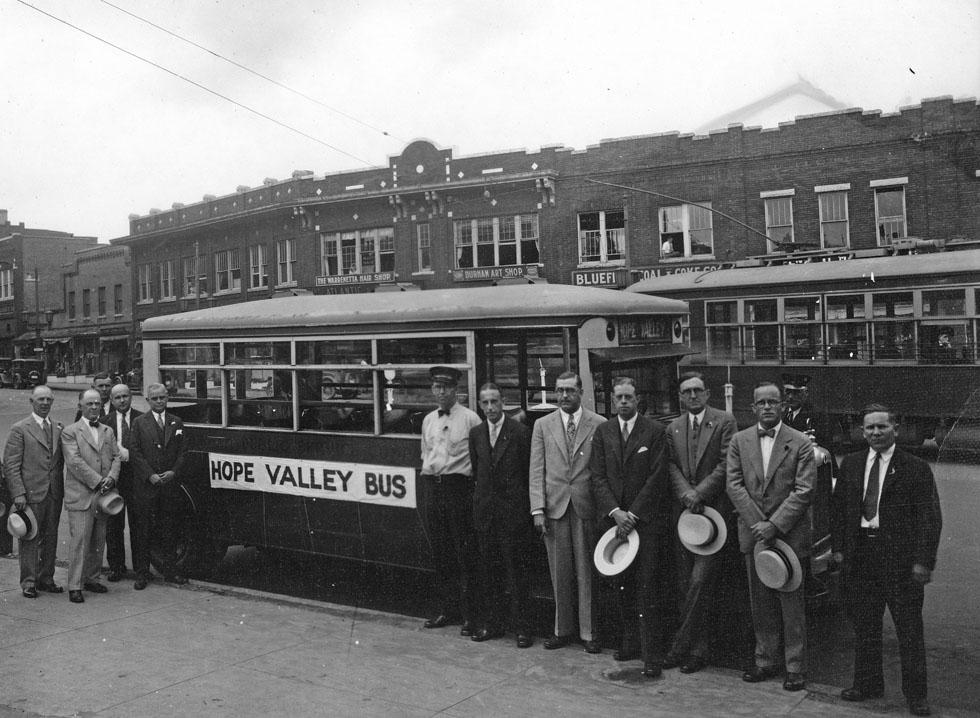 (Courtesy Duke Archives)
By 1937, 343 housed the White Way Lunch, with the American Beauty Shoppe upstairs. (Louis) Sher's Shoe Shop was at 345.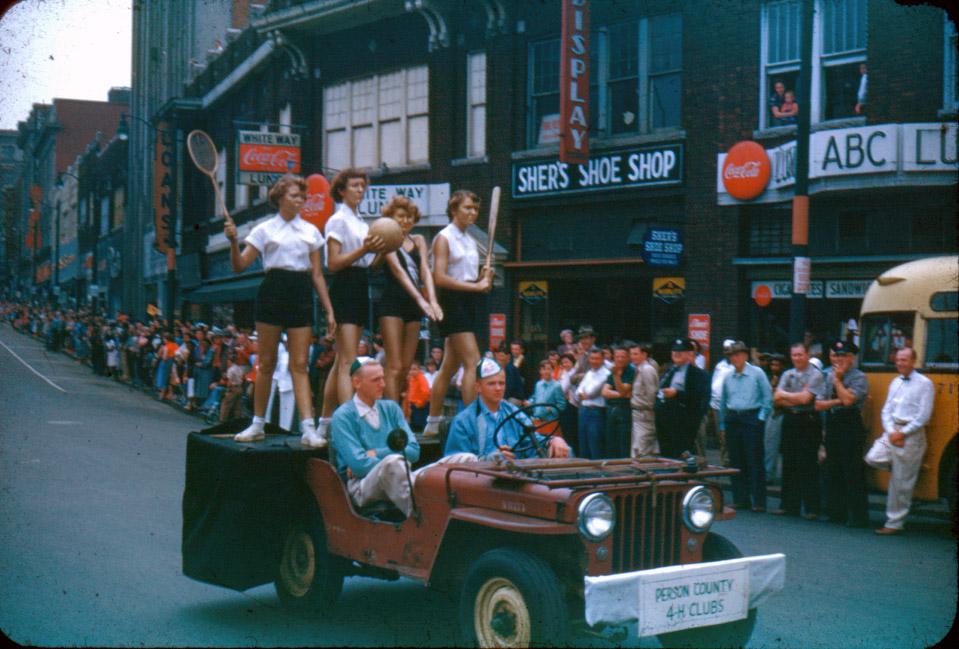 1953
(Courtesy Barry Norman)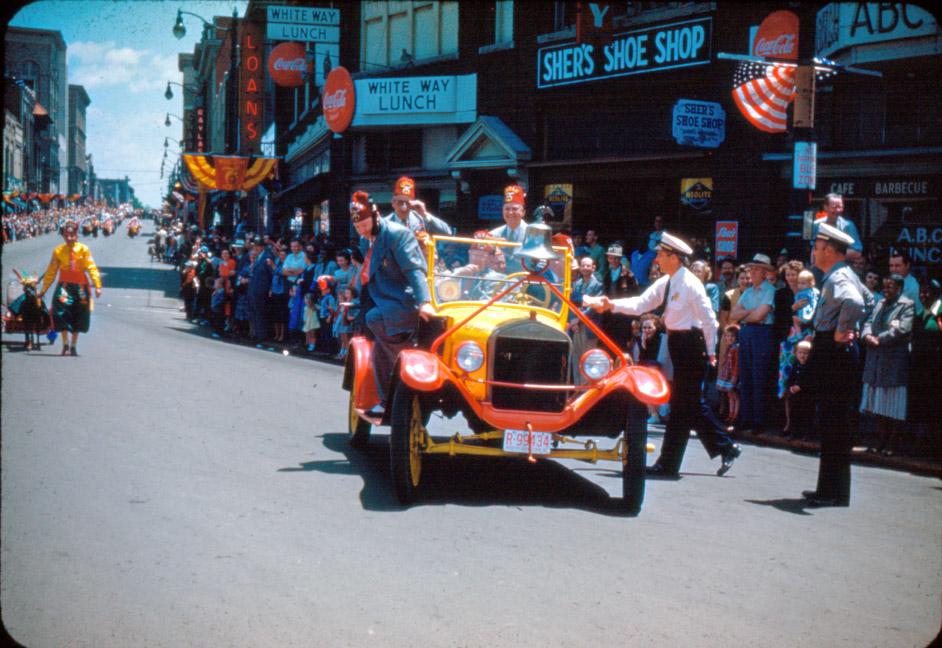 1953
(Courtesy Barry Norman)
By 1959, White Way had closed, replaced by NC Finance Corp - Sher's Shoe Shop remained. 
This row of buildings is quite well preserved, with some beautiful facades.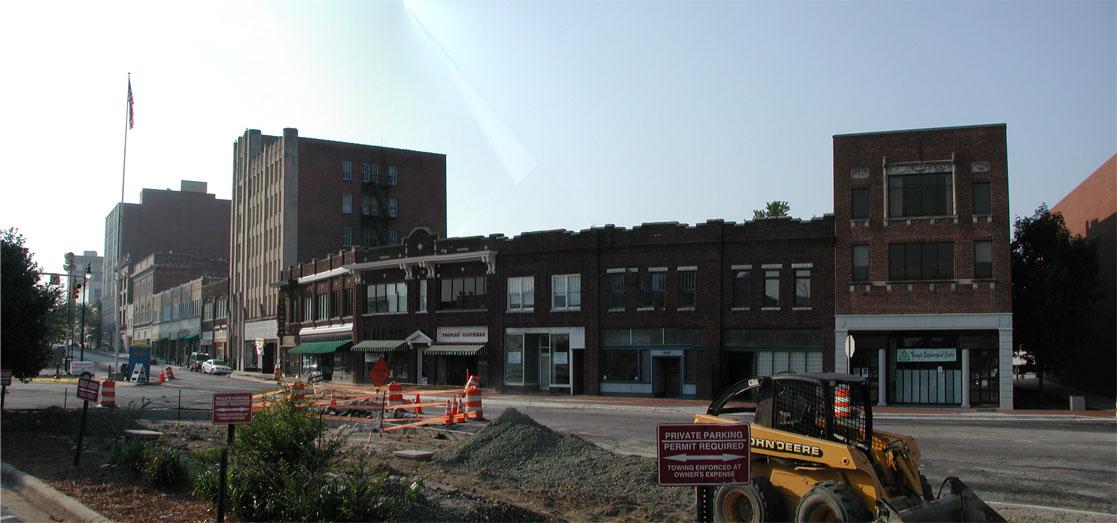 2007 streetscape revitalization to undo the 1970s streetscape revitalization.
In late 2007 or early 2008, a new restaurant opened at 345 West Main - "Toast". The amazing effect on a feel of a place - in this case Five Points - with the infusion of a place that brings just the right energy - is amazing. The entire character of Five Points, which had felt dour and moribund seemingly forever, changed, and, as of 2011, remains changed, with new establishments opening or planned.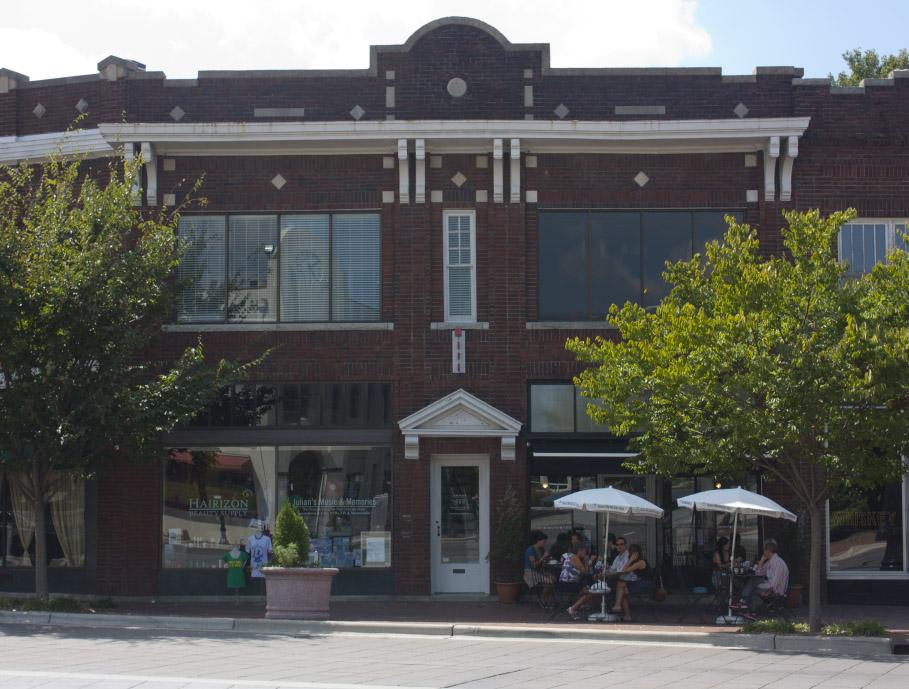 343-345 West Main, 09.09.11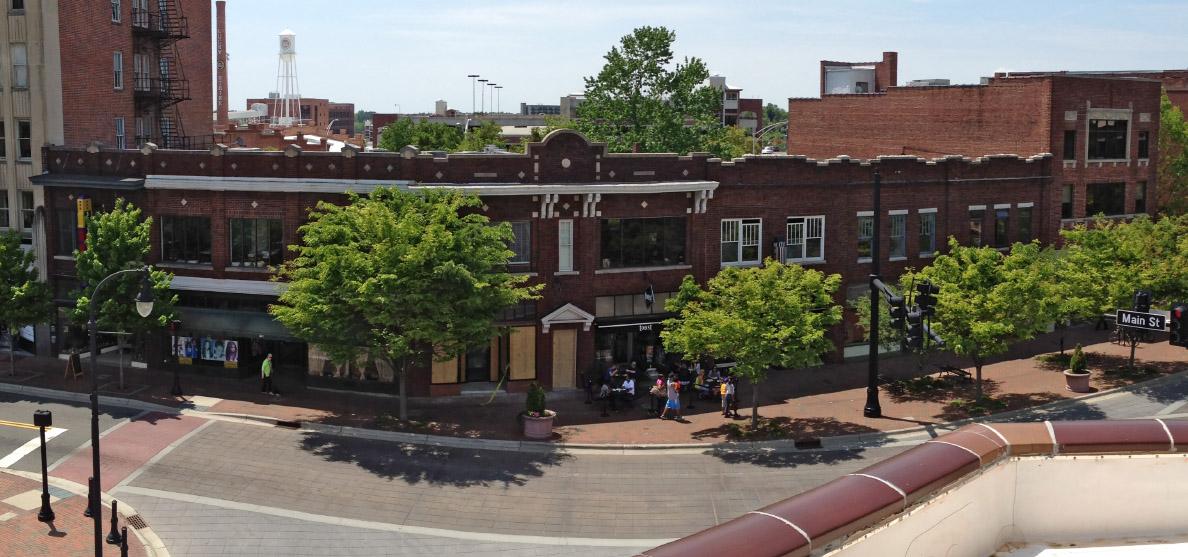 04.27.13