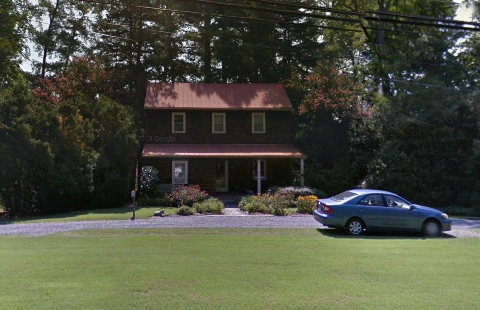 This farmhouse, built in 1920, was once home to world renowned scientist Norman Garmezy. Garmezy and his family lived here throughout the 1950s. 
Garmezy did ground-breaking mental health research on risk factors, competence and resilience in children and adults with scizophrenia. Garmezy's work helped psychologists and practitioners understand the positive human potential.
I wish I knew more about the early history of this house. It is one of many farm houses still left along this stretch of Hope Valley, surrounded by neighborhoods now.