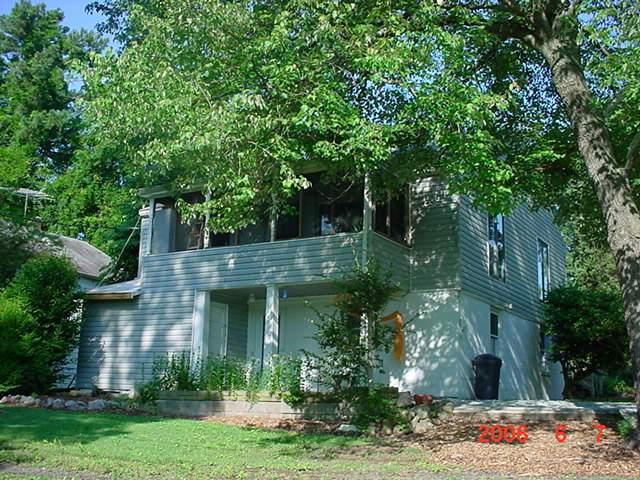 This home is part of an apartment complex (of buildings) that sit behind the wall at Hope Valley and MLK (including 3407/3409/3413/3415/3417 Hope Valley Rd). Since this photo was taken, this building, along with 3407, has gotten a shiny new red roof.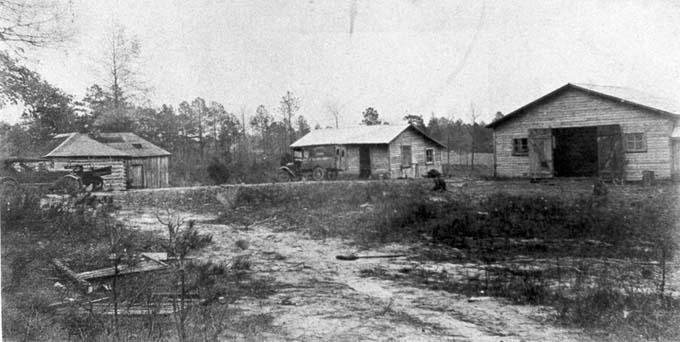 In the first part of the century, this land was home to the Gibbs family, who ran Hope Valley Dairy(or possibly Archdale Dairy?)  on the property. You can see the 3 room log cabin in the main photo along the left-hand side. Also featured are the milkhouse and barn.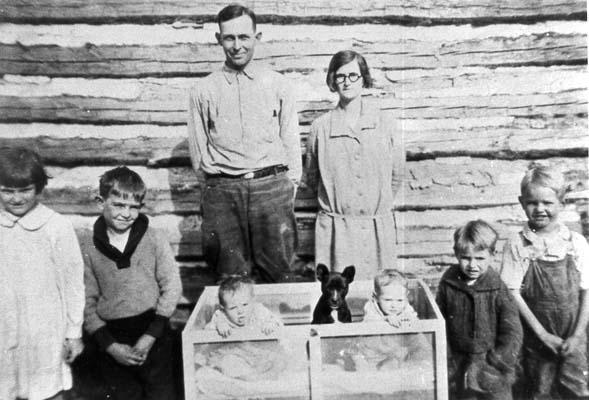 The Gibbs Family. Parents Staley A. Gibbs and Naomi H. Riggs Gibbs pose with their children Leona, Esphin, Margie & Madgie (twins), Raymond, and Leonard, in the sunlight at the side of their log cabin house. (Photo courtesy of the North Carolina Collection)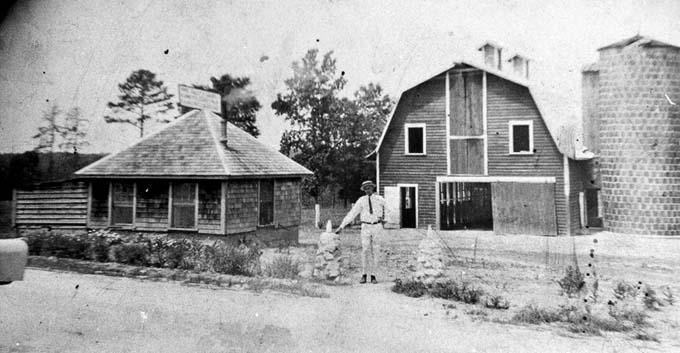 Gibbs at Hope Valley Dairy ca. 1920 (Photo courtesy of the North Carolina Collection)
(Photo courtesy of the North Carolina Collection)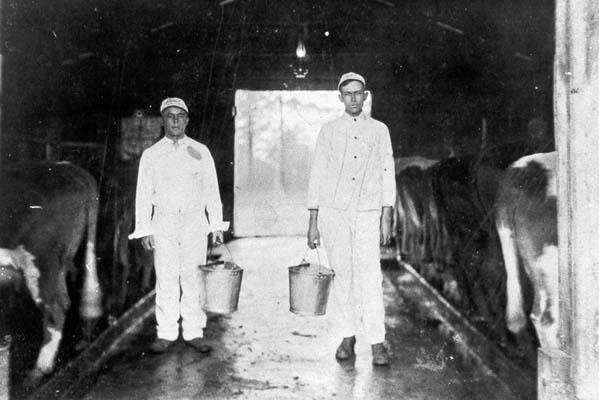 This picture above I am going out on a limb with. It is marked Archdale Dairy, but it is Gibbs in the photo(R), and it is from the same archive collection as the others photos, and Archdale Road starts right there. Perhaps it changed names, or was mislabeled, or there's a chance this photo is of a different farm altogether. Regardless, its a great photo. 
After the dairy closed, Gibbs turned the properties into rental homes that he called Gibbsville Apartments. According to CD's, there were 18 apartments and a grocery store called Gibbsville Grocery on the property throughout the 1950s and 60s. The properties still serve as rentals as far as I can tell. There are lines of mailboxes upon entering the grounds. 
It's so easy to drive along Hope Valley and forget how historic this stretch of Durham was. There are numerous houses along Hope Valley that date back 100 years, and two graveyards, right along the road that people pass daily. If you take that route, keep an eye out.