The building at 327-329 West Main St. was built during the 1920s with the C.D. Kenny company (which sold Teas, Coffees, and Sugars) as one tenant and the Federated Clothing Store as the other. I've previously posted on another location of the CD Kenny company, 301 West Main St.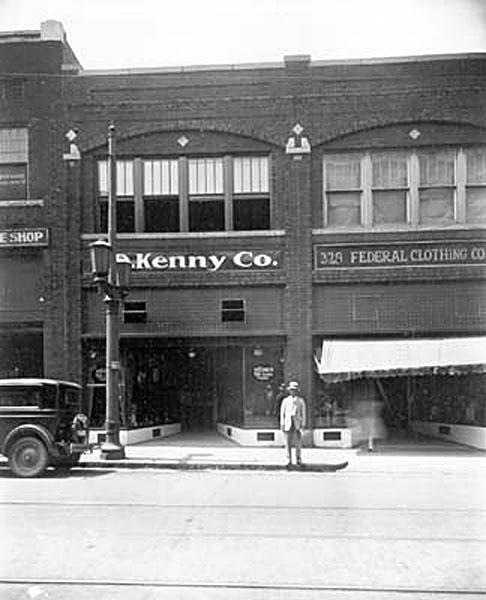 In keeping with the concentration of retail stores near Five Points, this building continued to house retail tenants through the mid-20th century, housing "Weldon's" and "Reed's" during the early 1960s.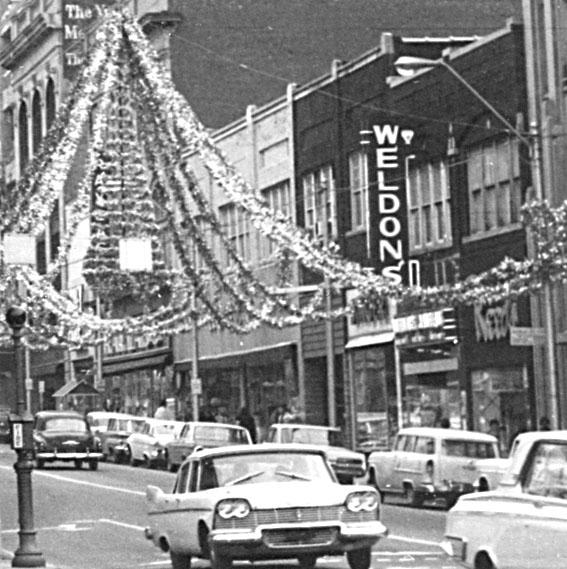 Reed's gave way to Sonny's in the late 1960s / 1970.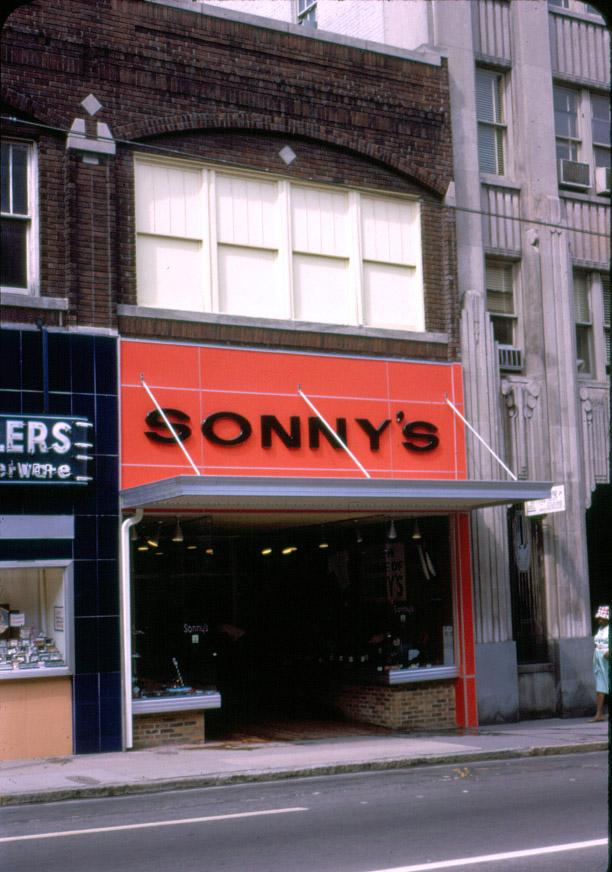 ~1970 (DCL)
Weldon's received a facade 'improvement' in the early 1970s. Away abhorrent brick!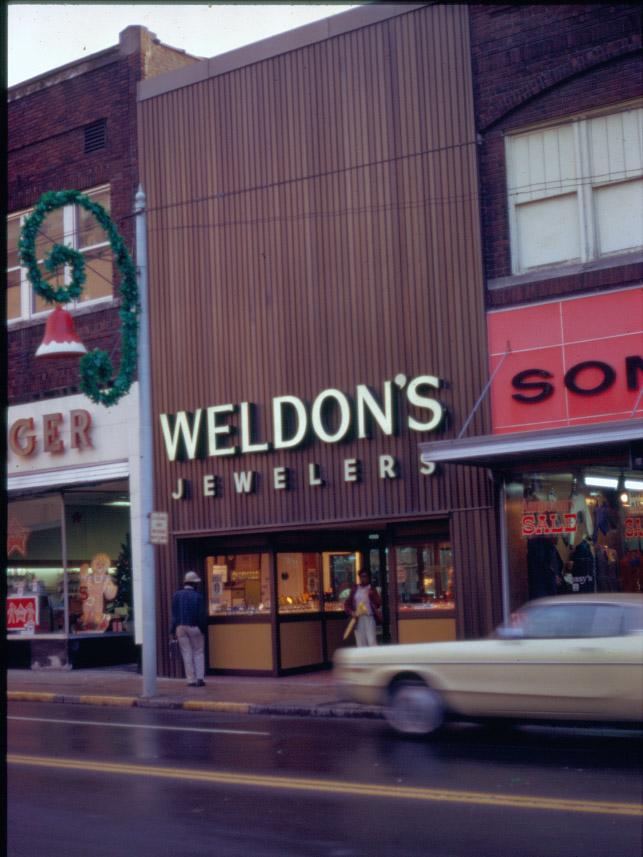 This building has been renovated, (including, thankfully, the removal of its pseudomodern facade) and now houses offices - and, I believe, living space on the second floor.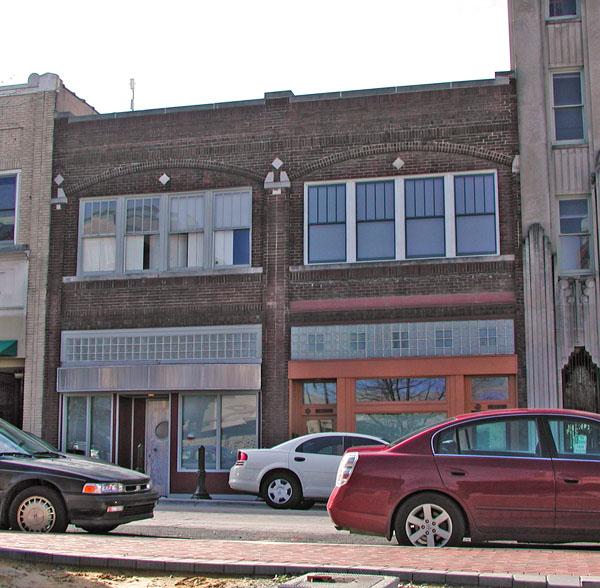 January 2007 (Photo by Gary Kueber)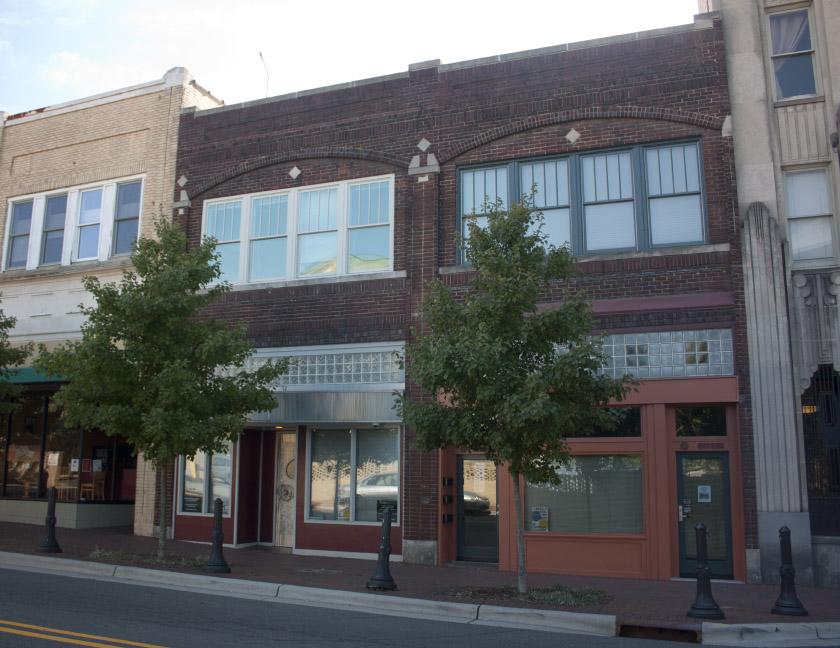 10.08.11 (Photo by Gary Kueber)