---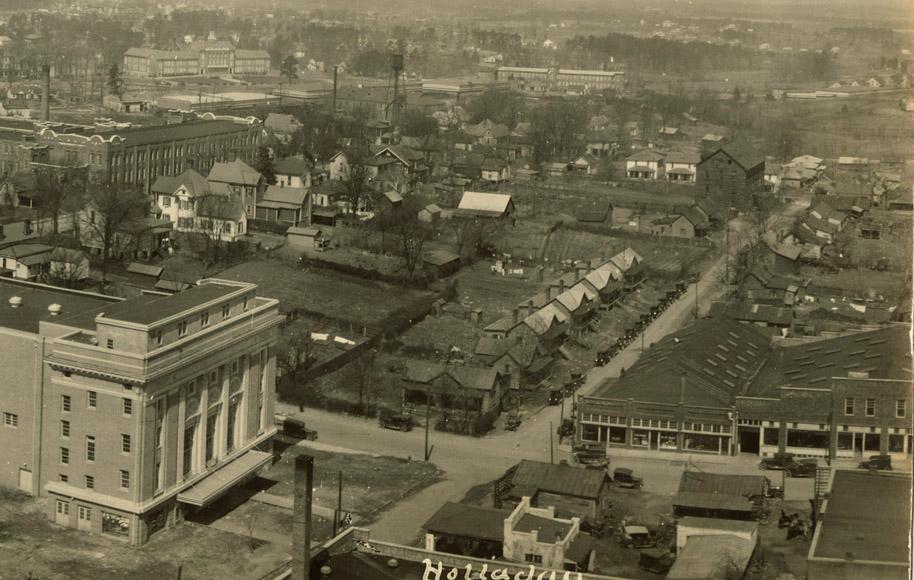 Looking north on Roney St. from East Chapel Hill St., late 1920s.
(Courtesy Duke Rare Book and Manuscript Collection / Digital Durham)

The 300 block of Roney St. first developed as a residential street - the disparity in housing is striking as you compare Morris St., to the left in the above picture, and Roney, to the right.

As the warehouse district began to develop in the 1930s, housing was demolished to construct warehouse and light industrial uses.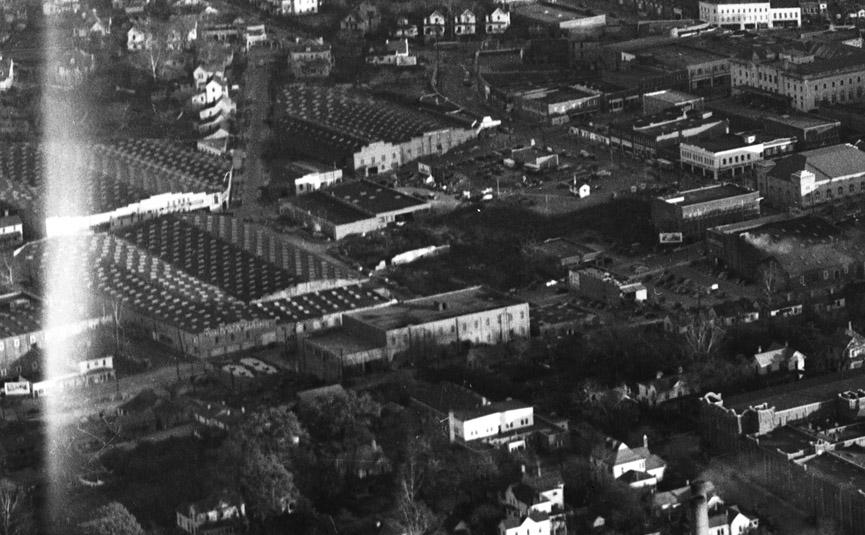 Looking southeast, 1948. The two-story building in the center of the picture is the Montgomery-Aldridge warehouse, below.
(Courtesy The Herald-Sun Newspaper)

The Durham Brazing and Welding Works was the business located at 322 Roney from at least the late 1930s onward.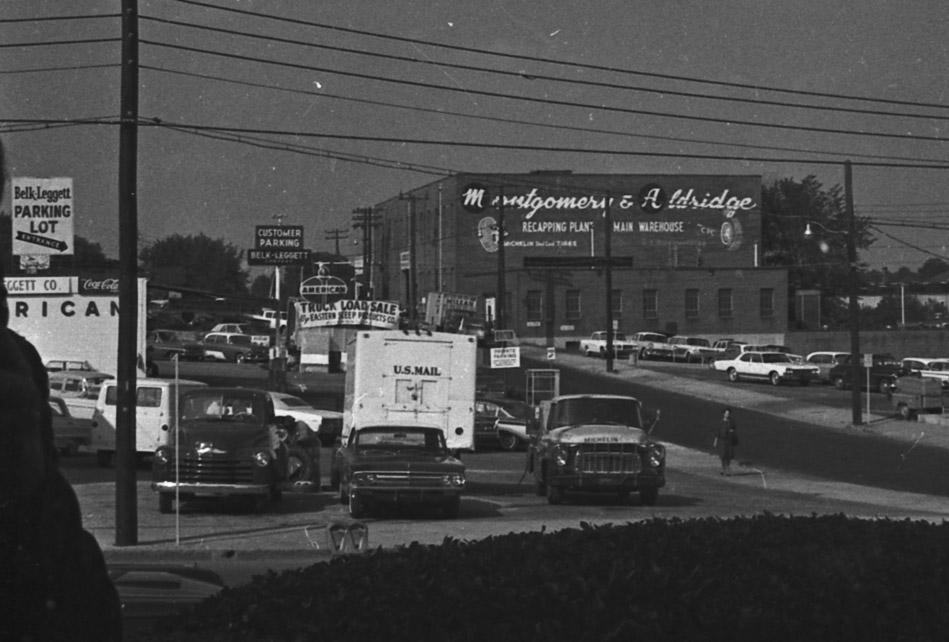 Looking north on Roney, 1965.
(Courtesy The Herald-Sun Newspaper)

Roney St. has been quite diminished at this point, having lost 2 blocks to the south and one block to the north. Thus the 300 block remains almost a place lost in time - a feeling reinforced by the various equipment and vehicles surrounding Durham Brazing and Welding. They, however, are one of the very few longstanding businesses in Durham still located in their original building, doing their original work. 



Looking southeast, 06.07.08.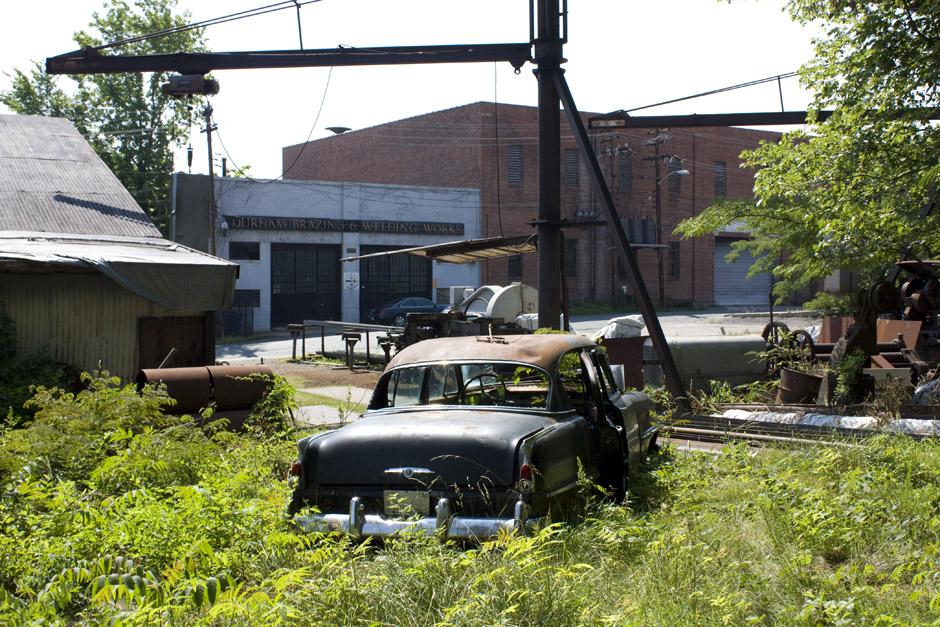 Looking southeast, 06.07.08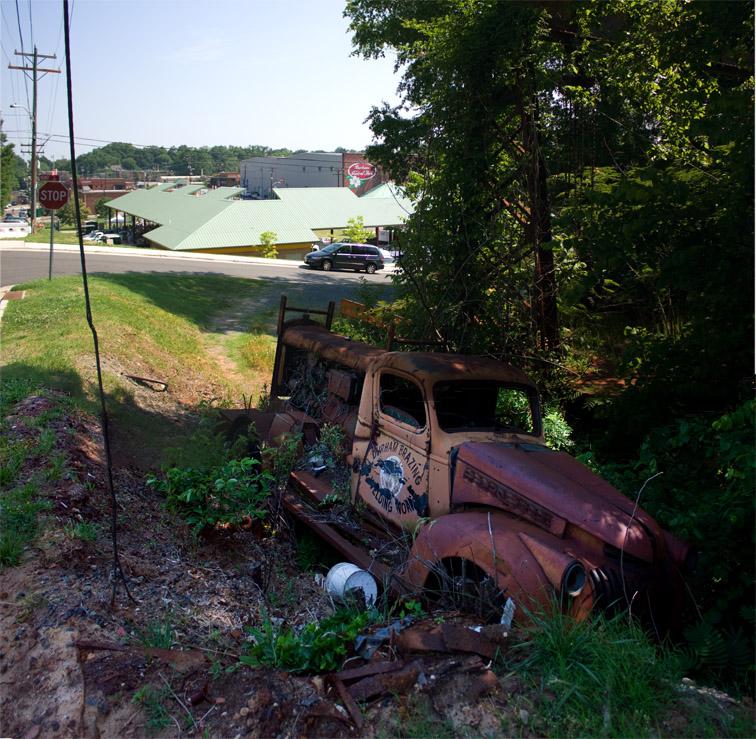 Looking northeast, 06.07.08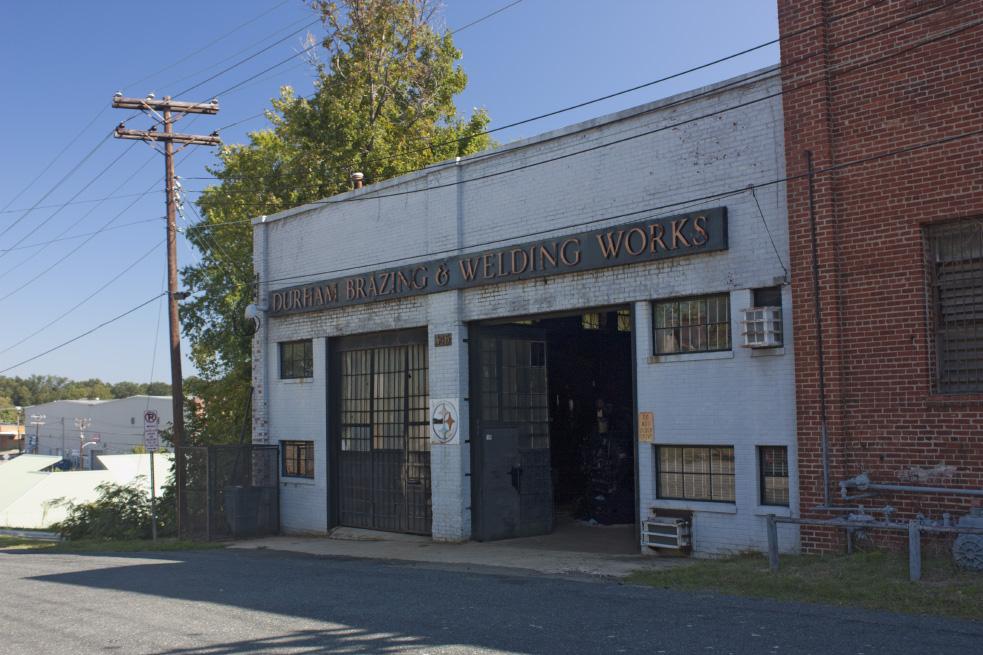 09.29.11