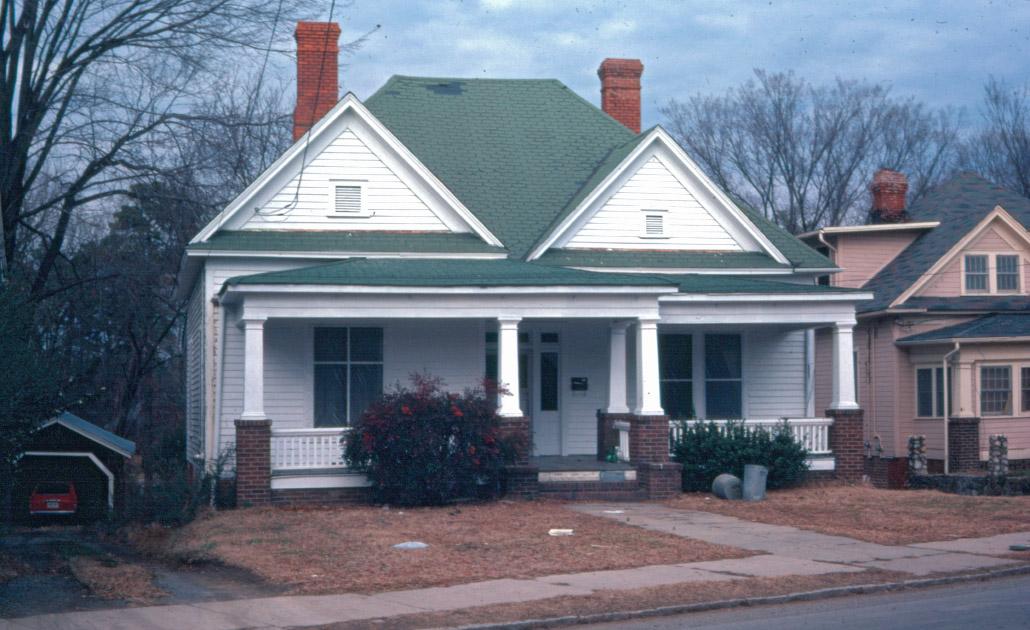 1981 (Old North Durham Architecture Slides, Durham County Library)
(Below in italics is from the 1985 North Durham National Register listing; not verified for accuracy by this author.)
Very attractive large one story weatherboard sided, highlighted by high hip roof with two tall corbelled chimneys. Basic symmetry of main body broken by small gable roofed front projecting wing and another matching gable on main body of hip roof. Nice
attached L-shaped front porch with bungalow-like supports.
In 1922, this house was home to Norman C. Carlton, secretary-treasurer of the Durham Realty and Insurance Co., and a cashier at the Morris Plan Industrial Bank.
This once-attractive structure has been screwed up terribly. In fact, it appears everything except the porch may have been replaced.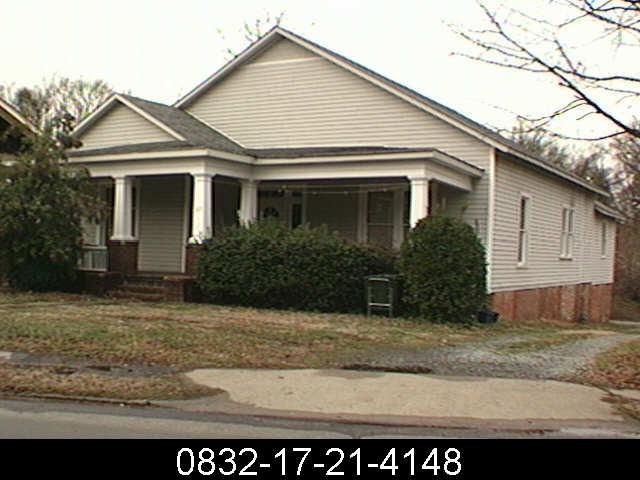 1999