As with many of the structures on Main St., 317 West Main began by providing space to multiple small retail establishments.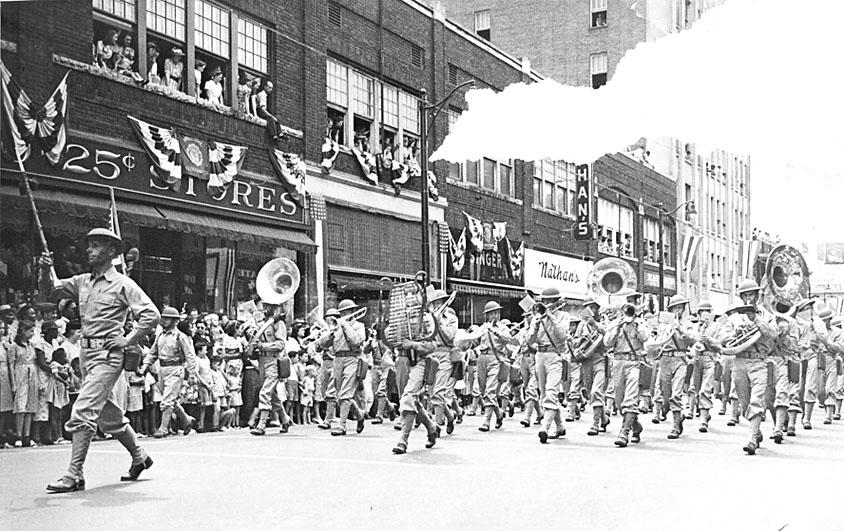 317 West main, 1940s.
(Wyatt Dixon Collection)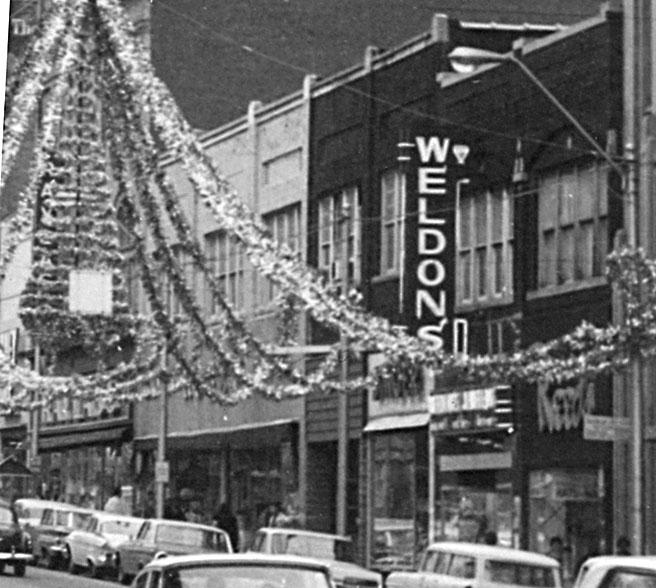 By the 1960s, many of stores on Main St. had grown to take over several of the spaces.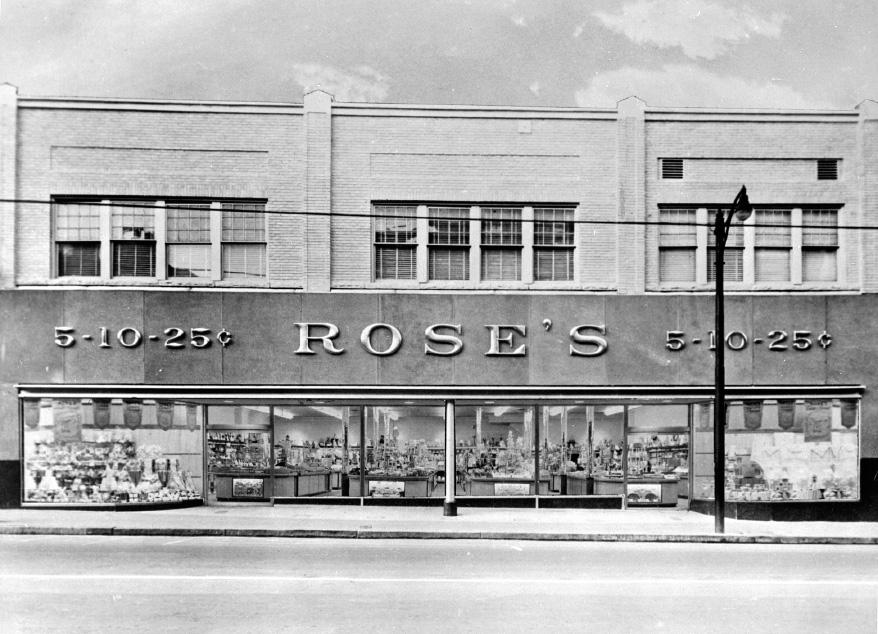 (Courtesy Robby Delius)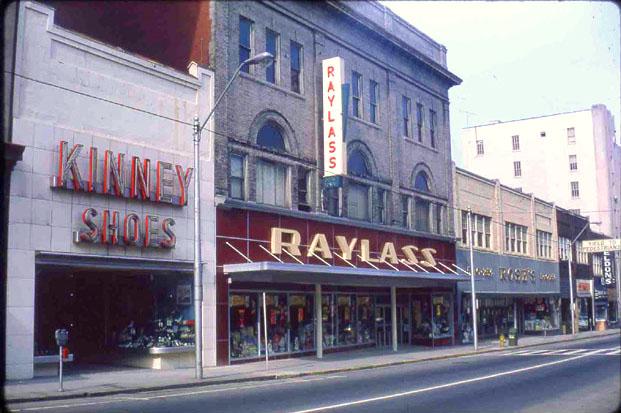 Rose's has taken over the eastern 3 storefronts, while another business remains in the 4th.
(Courtesy Durham County Library)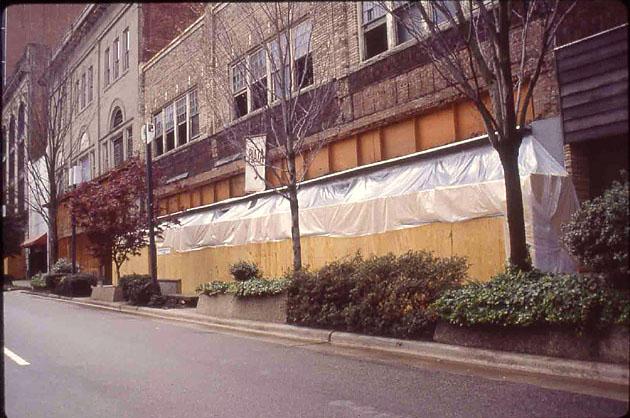 These businesses then closed down and moved out to the malls during the late 1960s and early 1970s; their large storefronts were dismantled.
(Courtesy Durham County Library)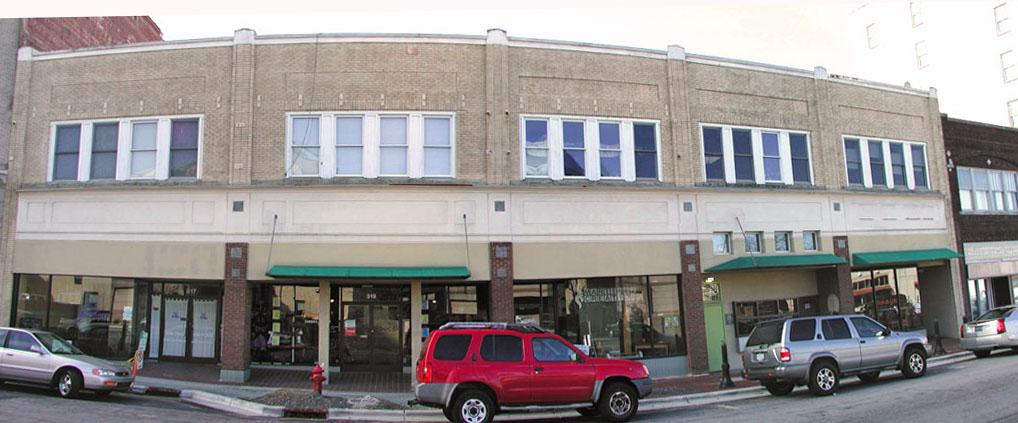 And the storefronts have returned to individual use. This building is divided into condominiums.

I also find the brickwork curious on this building, as it appears dark in the oldest picture, and then the eastern three sections appear light during the 1960s, while the 4th remains dark brick. At this point, all 4 sections are light. Although I suppose it is likely painted, it doesn't have the appearance of paint.