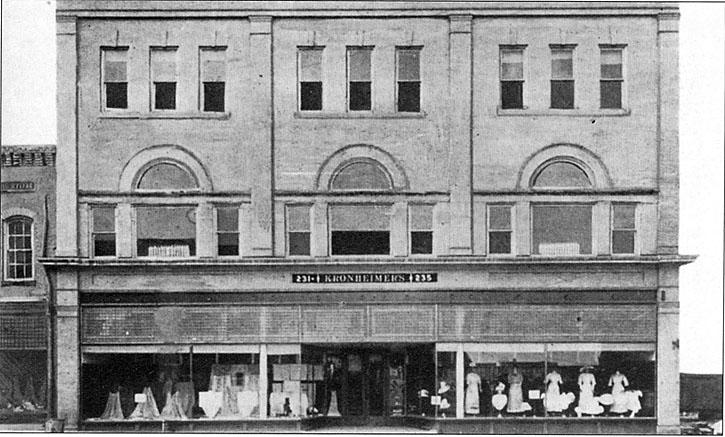 Kronheimer's department store, around 1913.
(From "Images of America: Durham" by Steve Massengill)

Benjamin Franklin Kronheimer built the building at 315 West Main St. between 1898 and 1902 as a department store, which he operated throughout the early part of the 20th century.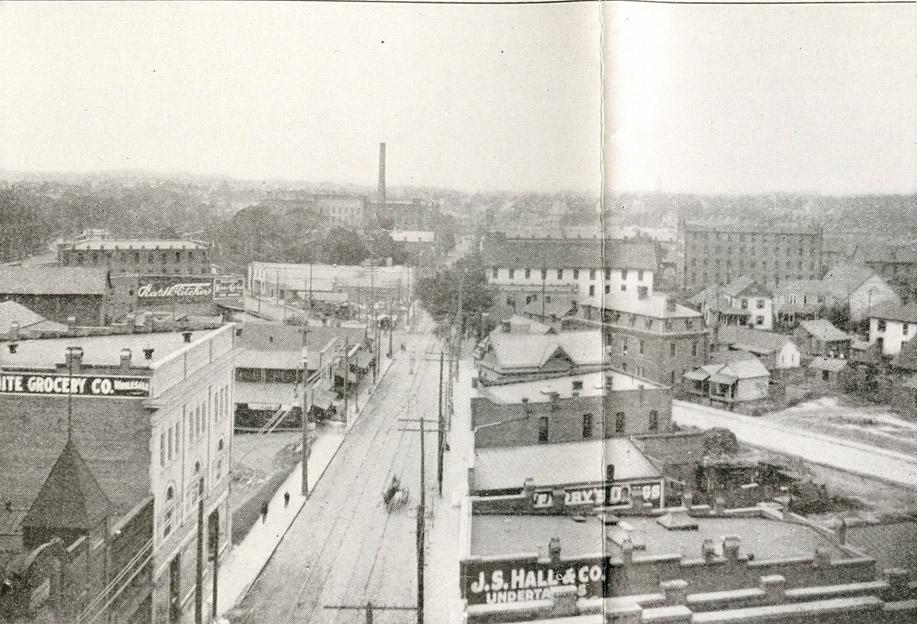 Taken looking west from the Trust building, 1905. Kronheimer's is to the left.
(Courtesy Duke Archives)

This building remained a retail establishment throughout the mid 20th century. Here, in the early 1960s, it houses "Raylass."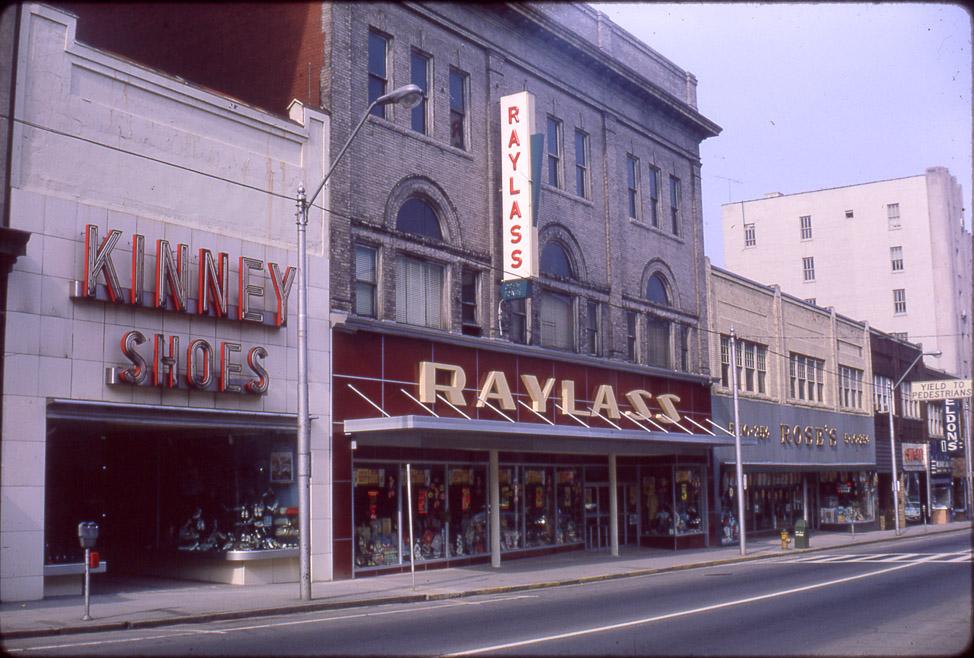 (Courtesy Durham County Library)

This series of Ralph Rogers shots shows the 'undoing' of the 1960s era facades, after the streetscape work that created what we are undoing right now (which included the installation of the large concrete planters/trees.)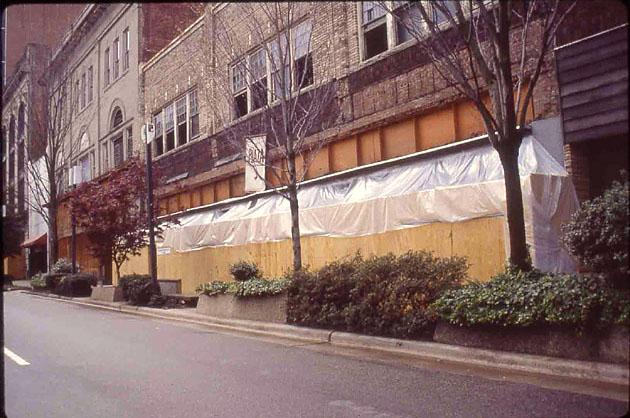 (Courtesy Durham County Library)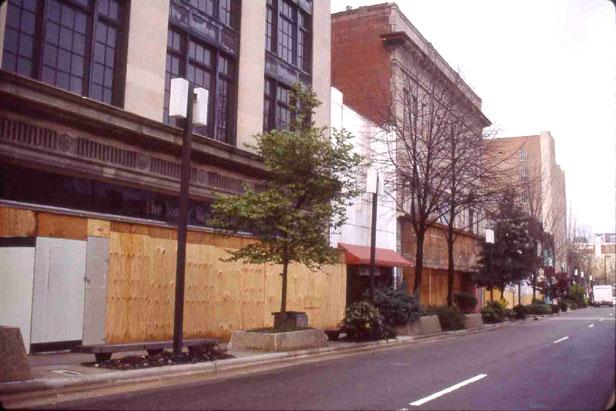 (Courtesy Durham County Library)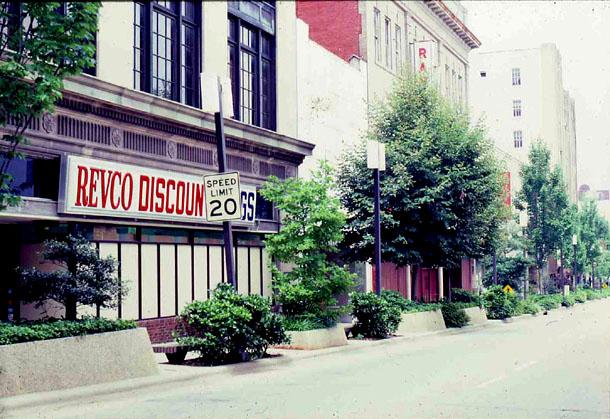 (Courtesy Durham County Library)

And the building today, 2007.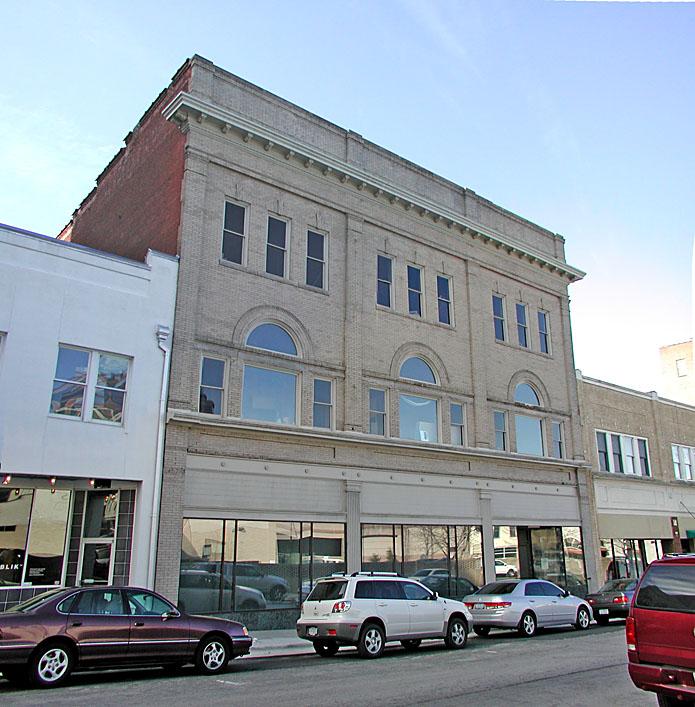 I don't know when Raylass closed, but the front facade has been nicely restored at the ground floor. Unfortunately, the front facade of this building is shuttered. Not so the Ramseur/parking lot side, though.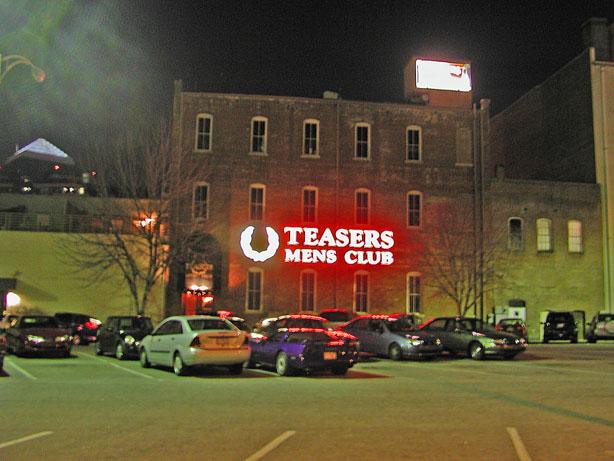 Looking north from the Loop. Just had to take this at night. I've always wondered why "Teasers" isn't on Culture Crawl...

A nighclub of some sort has operated out of the basement of this building since at least the early 1980s. Thanks to 'kat' who reminded me that this was called 42nd Street, and subsequently the Power Company. I know it has gone though a few other iterations since then, each targeting a different clientele. The incarnation before "Teasers Men's Club" got a few people shot in the Ramseur St. parking lot, which shut that version down and resulted in the current establishment, which I notice rarely gets promoted by DDI or DCVB as part of the downtown renaissance....