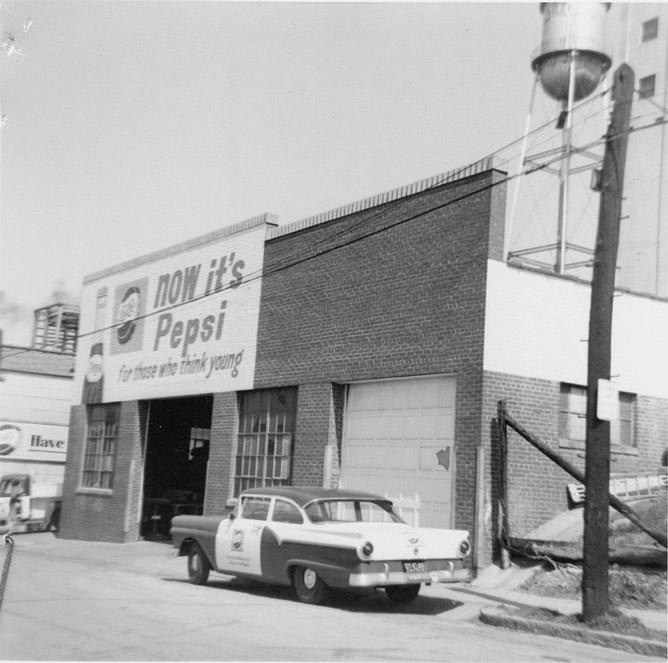 311 South.
(Courtesy Durham County Library / North Carolina Collection)
South Street, which still exists south of Lakewood Avenue, once continued north to (or started at, depending on your perspective) Vivian St., running between Blackwell St. and South Mangum (McMannen) St.

Near Vivian St., South St. once separated the city light and power/ice company and the Ochoneechee / Austin-Heaton / Peerless Flour Mill. While most of South St. south of these buildings was residential, the northern part of the east side of the 300 block was commercial, containing the Pepsi-Cola bottling company plant. The 300 block stretched between Vivian St. and Tatum Place.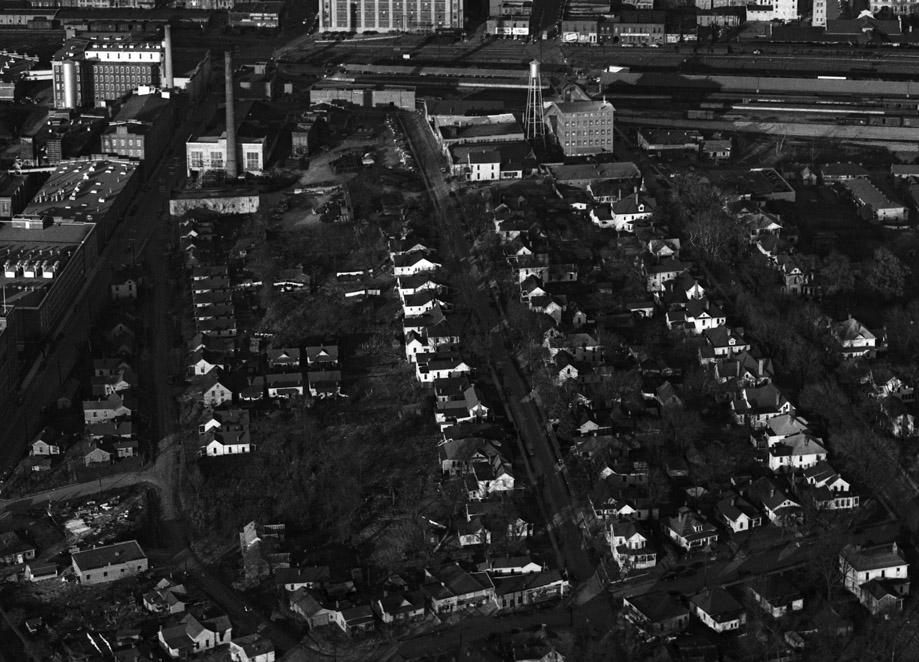 Looking north - South Street is in the center, McMannen/South Mangum is on the right.

These houses/buildings were torn down by the city of Durham using Federal urban renewal funds in the late 1960s. South Street was closed entirely north of Lakewood Avenue., and, north of the freeway, the street became part of the Duke Power/DATA bus site and an American Tobacco parking lot.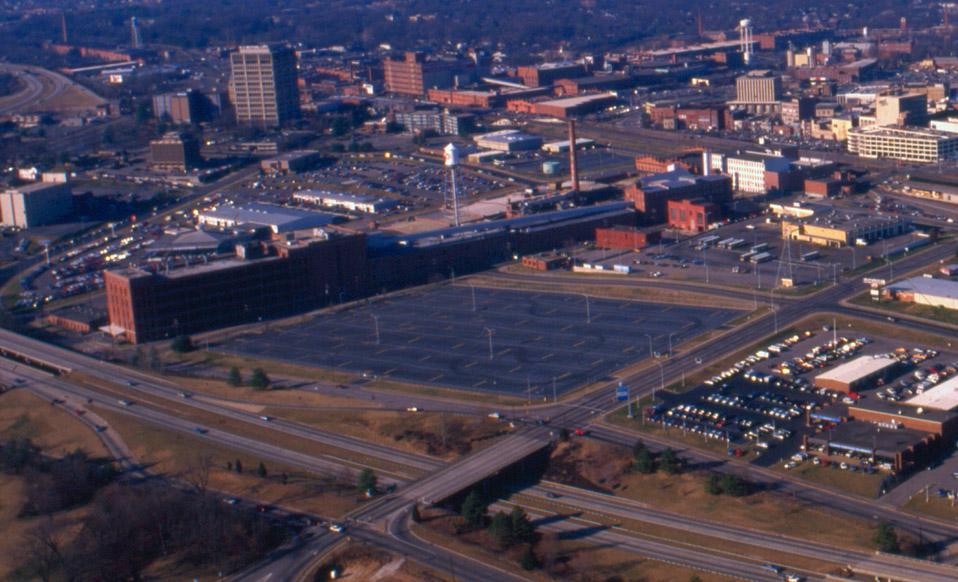 Looking northwest, 02.01.89
(Courtesy The Herald-Sun Newspaper)

In 1995, the DBAP was constructed over the parking lot (and the former location of South St.) Most recently, Diamond View II, has been constructed along the former southern extent of the 300 block.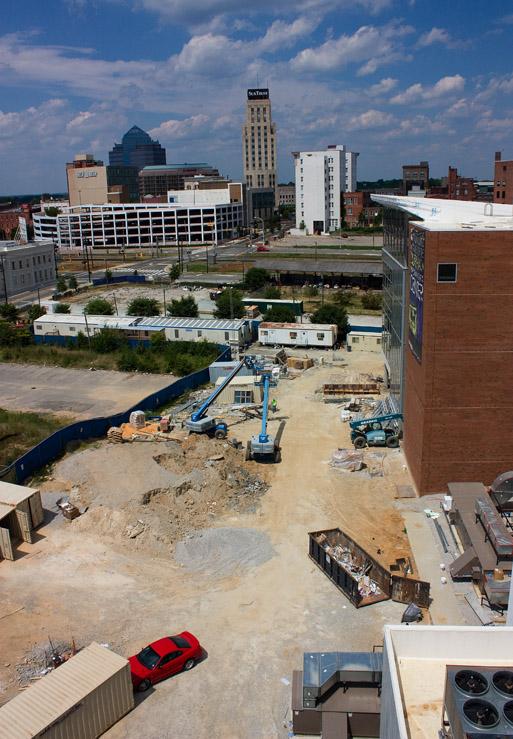 Looking northwest - the former location of South St., 08.10.08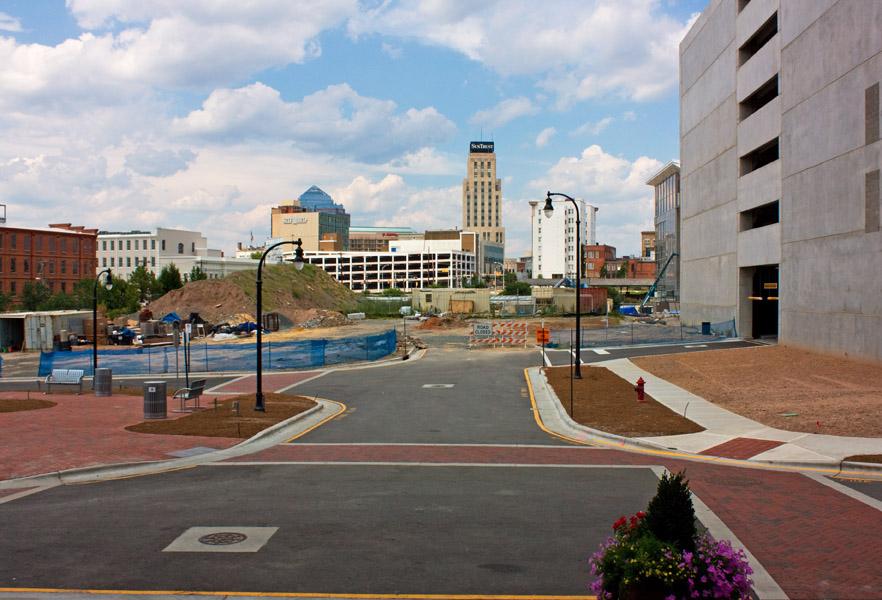 This new roadway, looking north, approximates the path of South Street, 08.10.08. The houses above would be to the right.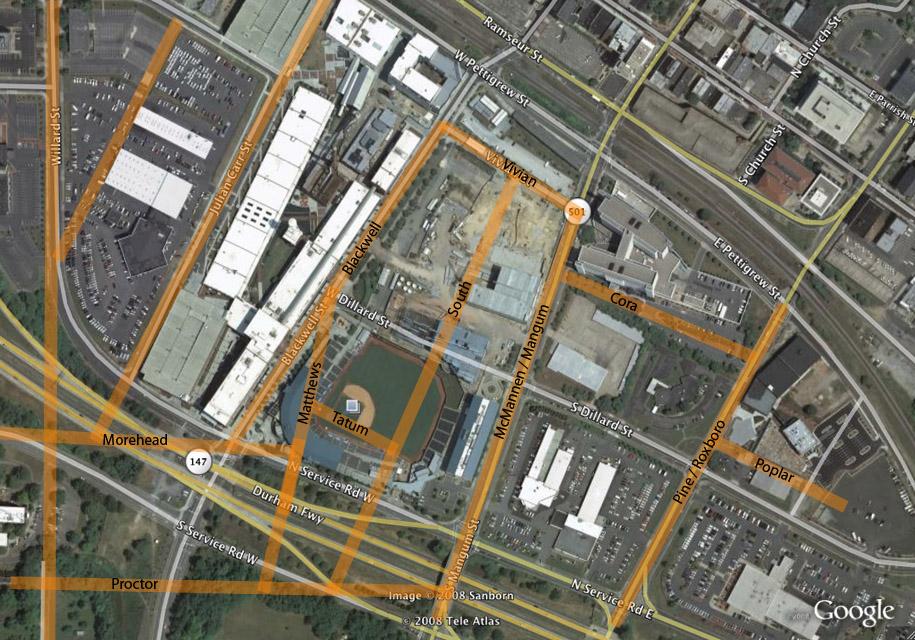 Old street grid overlaid on satellite imagery.


35.993058,-78.902874