The main public library in Durham - the first public library in North Carolina - was established in Durham in 1897 at Five Points, located in a small, ornate Queen Anne frame structure. The library's collection began to push the capacity of this small structure by the 1910s, and the search began for funding and space to build a new library.

The Carnegie Foundation, which funded many public libraries across the country, came through in 1916 with a pledge to contribute 80% of the construction costs for the library. Board chairman General Julian Carr objected strongly to accepting funds from the organization, and began boycotting meetings when the board persisted. A site was selected adjacent to the parish house of the First Presbyterian Church on East Main. The Colonial Revival building was designed by New York architect Edward L. Tilton, known for his work in designing libraries, and completed construction in 1921 at a cost of $40,000. General Carr came around on the library after its completion in 1921, and upon his death in 1924, asked that, in lieu of flowers, people donate books to the library.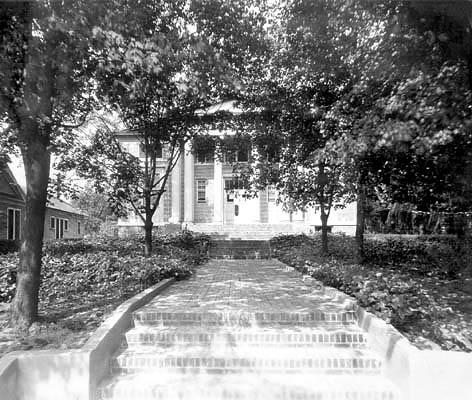 Looking north, mid-1920s.
(Courtesy Durham County Library)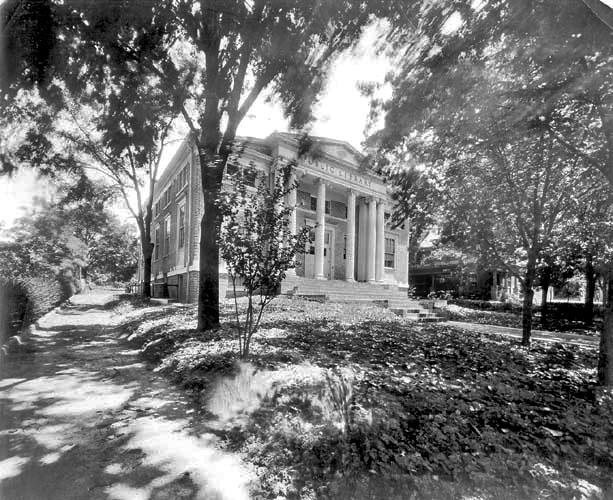 Looking northeast, mid-1920s.
(Courtesy Durham County Library)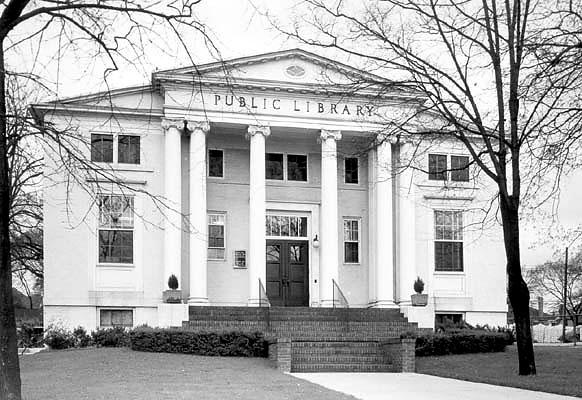 The library in 1940, looking north-northeast.
(Courtesy Durham County Library)

By the 1960s-1970s, the library had begun to seriously outgrow its facility, and the quest began to build a new structure. The funding and control of the library had come from both city and county, and reorganization of the library system was in serious order, as the library system had been segregated prior to 1965. The library system was consolidated and placed under county control. Two bond referendums were defeated to build a new main library before a third one succeeded in 1976, approving $3 million to construct the current main library at Roxboro and Liberty Sts., on land cleared of houses by urban renewal.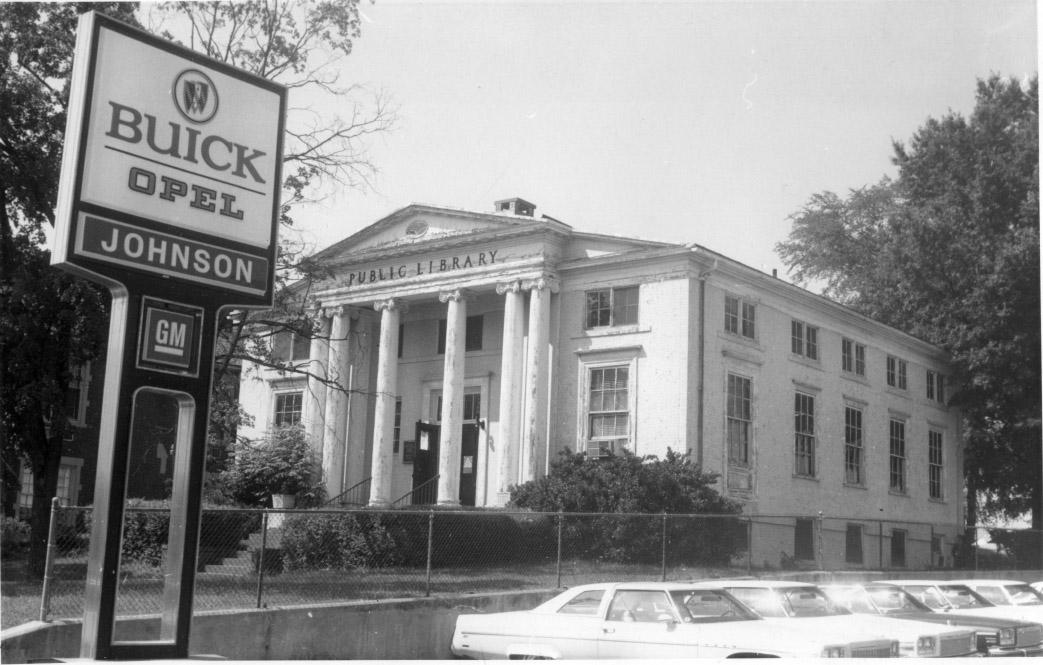 1976 (Courtesy Bob Blake)

The old library on East Main sat vacant for several years after the new library opened in 1980.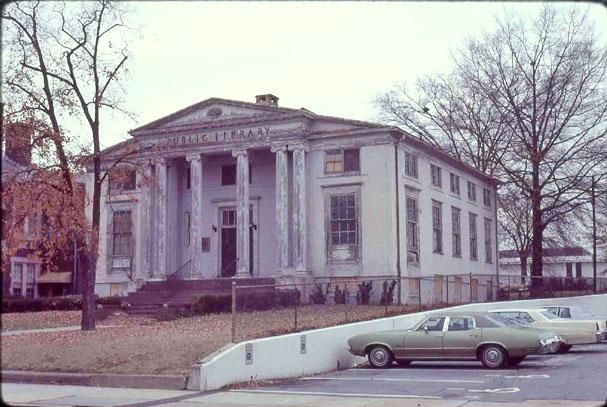 Looking northwest, 1980.
(Courtesy Durham County Library)

But it was renovated by 1984 - I presume privately.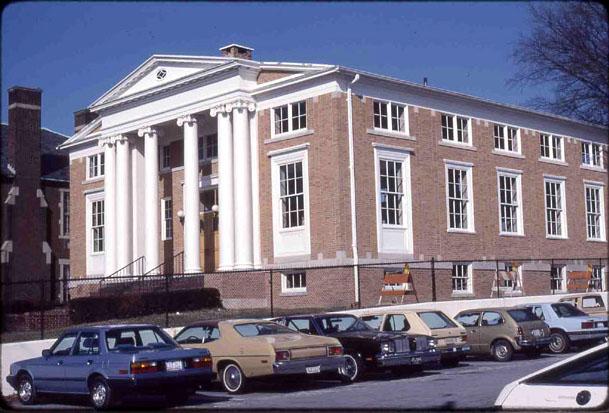 Looking northwest, 1984.
(Courtesy Durham County Library)

It currently is occupied by offices.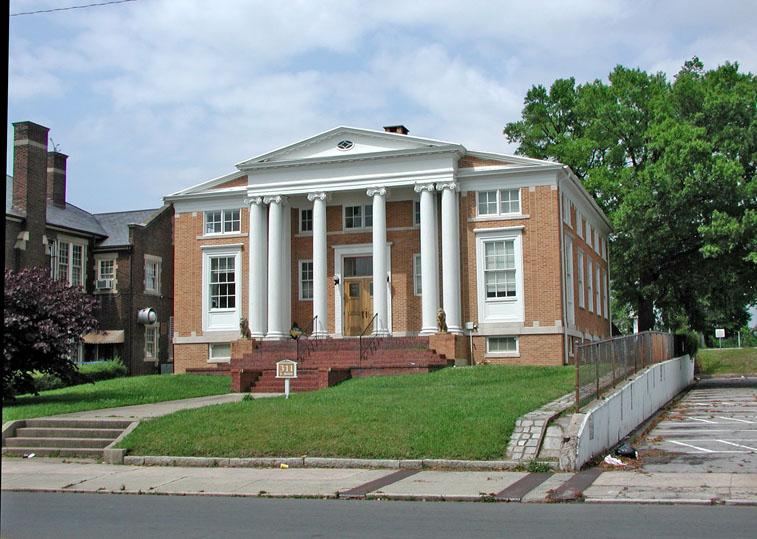 Looking north-northwest, 2007.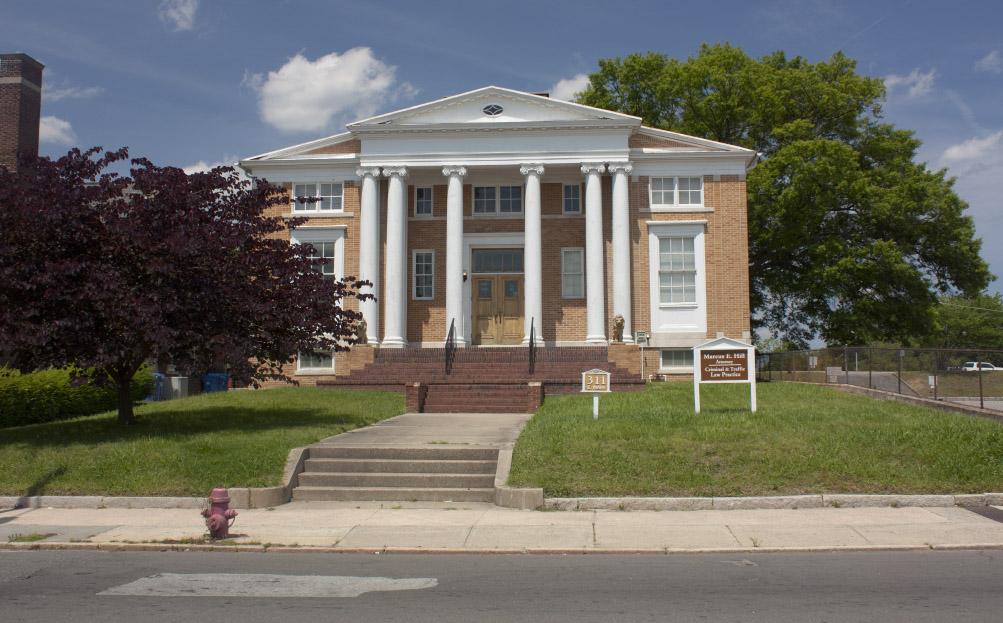 05.21.11