The south side of the 300 block of Liberty St. had, much like the 100 block of North Queen St., succumbed to some decay and commercial creep by the mid-1960s. Only two of the once continuous row of large homes remained in January 1966.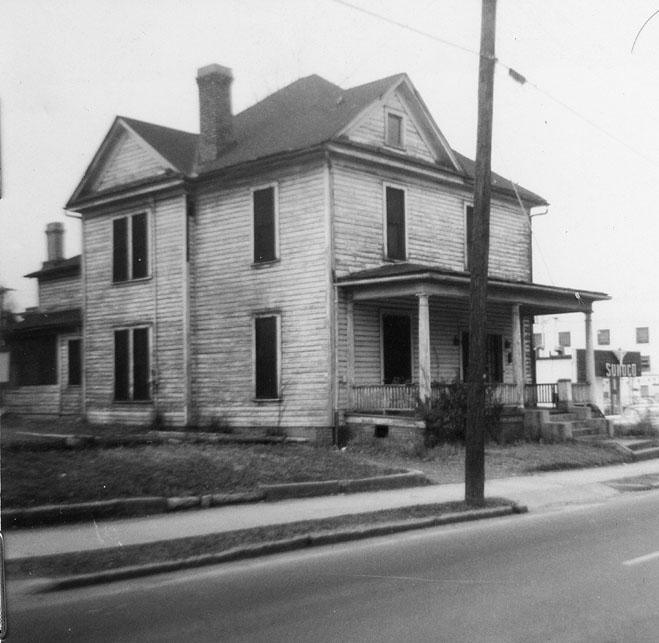 308 Liberty

The remainder of these houses, and the gas station, were demolished by the city using urban renewal funds.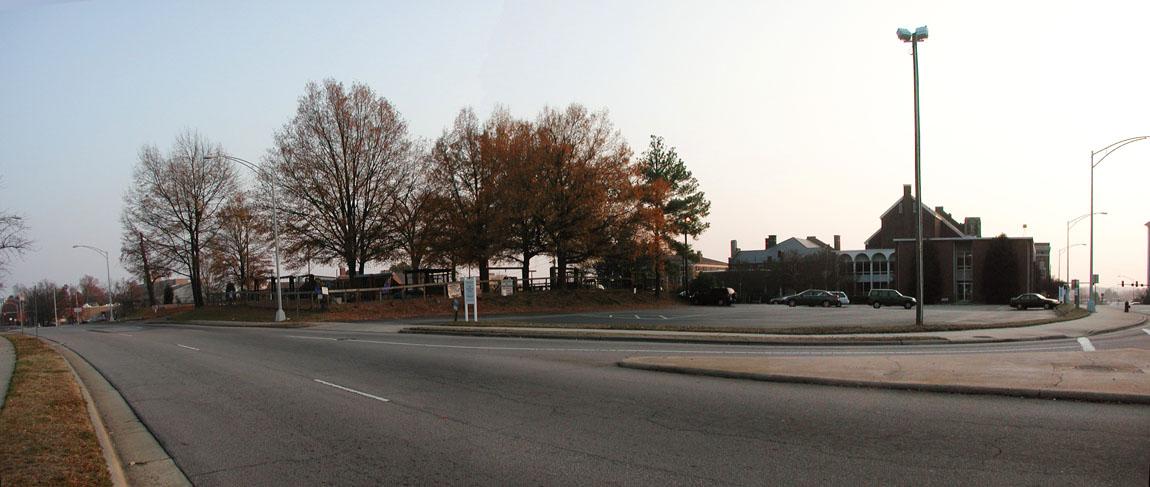 Looking southeast from N. Roxboro and Liberty, 2007.

While the trees around the church (daycare?) playground are pleasant, the vast majority of this frontage is just (seemingly perpetually) empty surface parking. This block face is a significant contributor to the desolation one feels when walking on the east side of downtown.