306 West Main was built circa 1906 by John Sprunt Hill. 
In the picture below, the second 3-story building moving right to left is 306 West Main - one of the last buildings surviving in this block - the Temple Building and 308 W. Main (flanking) being the others. It appears to have been a Western Union office.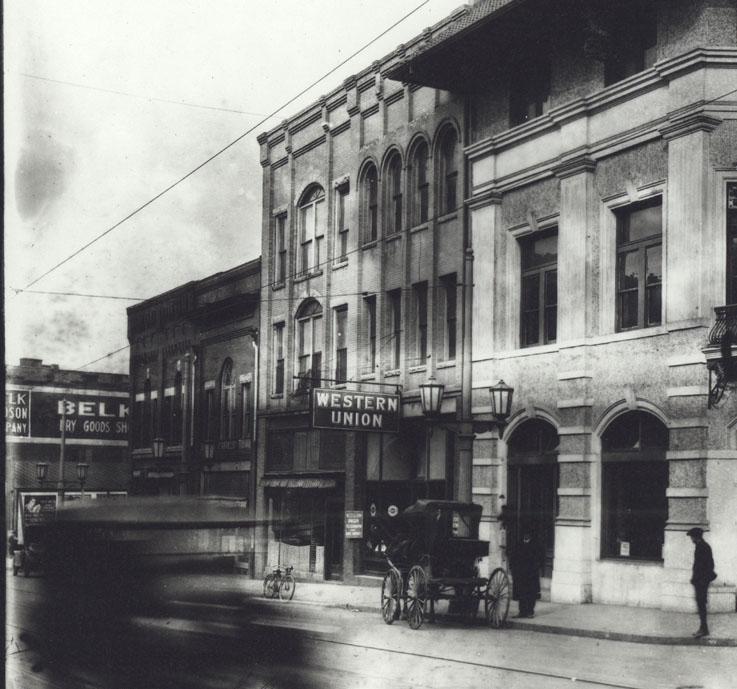 (Courtesy Duke Archives)

 
By the 1950s, the building was occupied by "Ray Browning"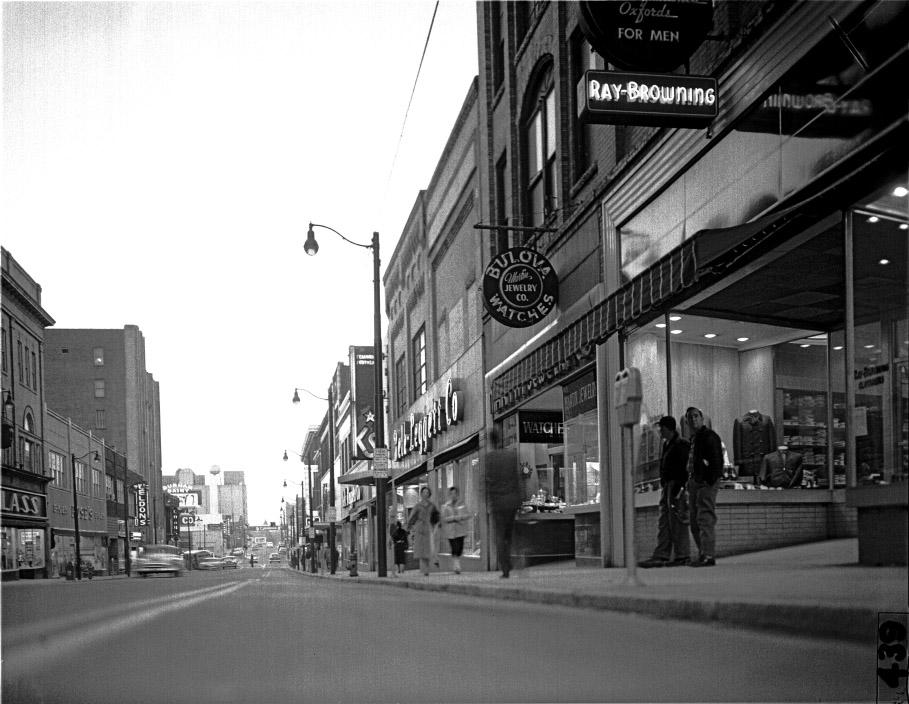 "Parking Ban on Main Street" - 01.09.58.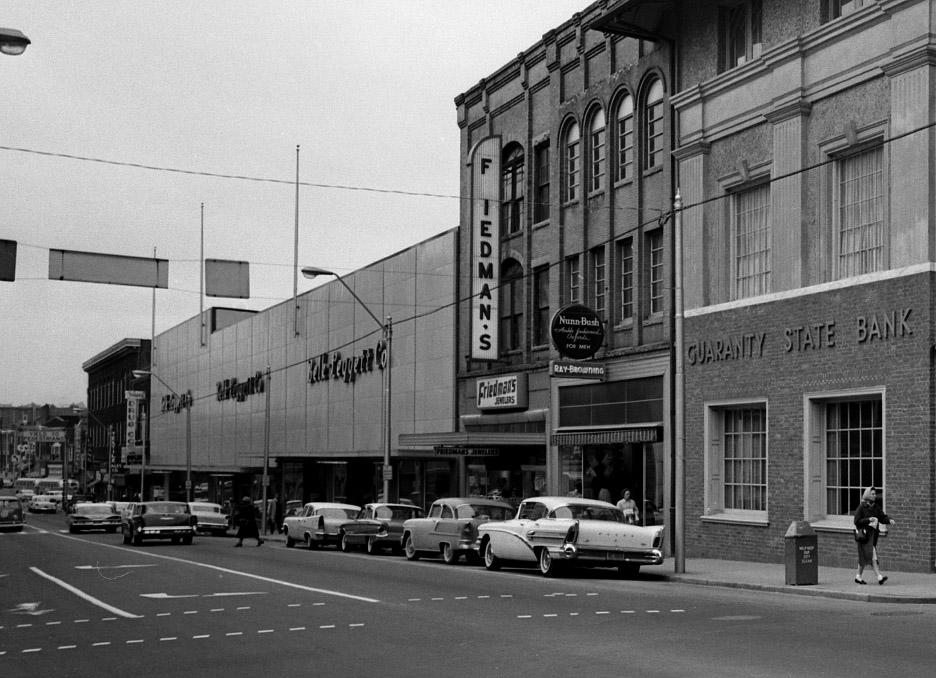 Looking northwest, early 1960s. 306 has the "Nunn-Bush" and "Ray Browning" signs.
(Courtesy Herald-Sun)
Sometime during the 1960s, it was acquired by the Guaranty State Bank next door. The bank decided to get all neocolonial with their ground floor in the late 1960s, and homogenized the first floor of 306 W. Main with the Temple Building next door, such that it was no longer easily distinguishable as a separate building.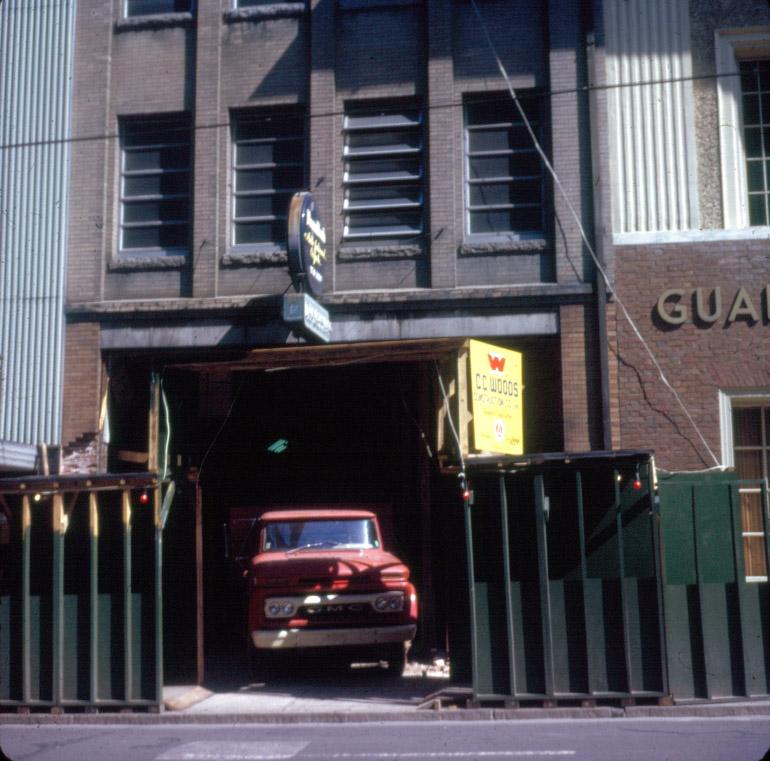 Late 1960s.
The picture below is from ~1980.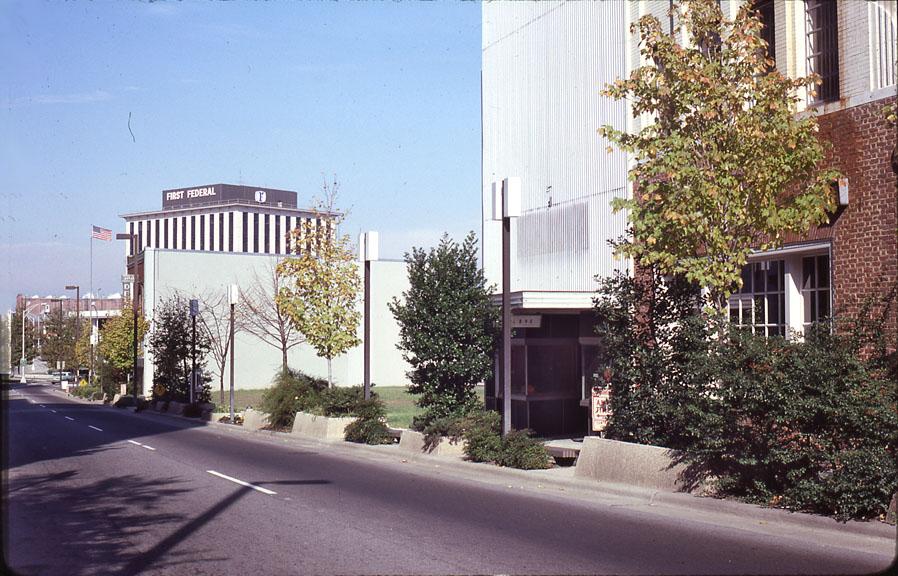 (Courtesy Durham County Library)
The building is owned, as of 2012, by Self-Help Credit Union, which also owns the Temple Building. The distinction between the two is still evident at the upper floors and roof.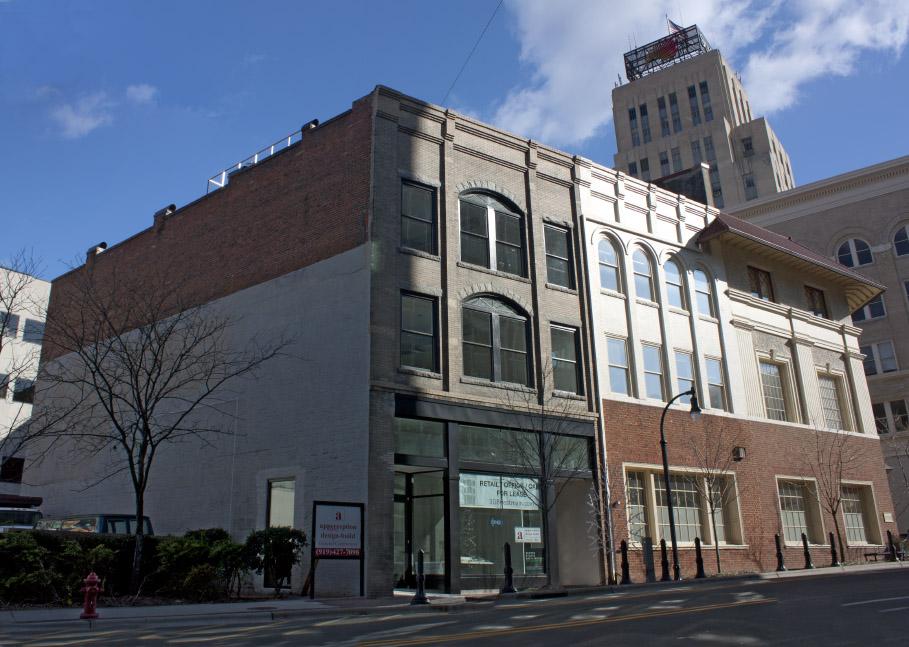 01.02.10
I'd love it if they would restablish a storefront facade at the first floor, even if it remained functionally part of the Temple Building; street-level architectural diversity would be a big plus on the north side of this block.