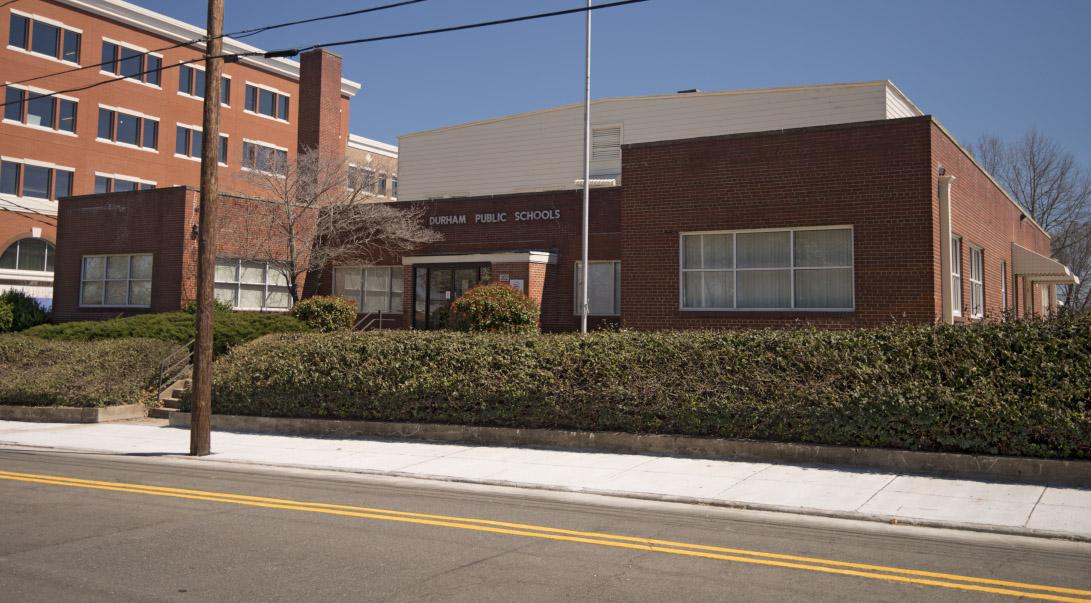 03.31.2014 (G. Kueber)
The building at 302 Morris Street was built in 1943-1944 to, initially, house branches of the USO - prompting by expanding service needs during World War II. A house belonging to James H. Eubanks and his wife Myrtle stood on the site prior to 1943;
1944 City Directory- USO YMCA Agency, USO Jewish Welfare Board Agency
By 1950, it had shifted to offices for the Veterans Administration.
1950 City Directory - US Veterans Administration
1960 - City Directory - US Veterans Administration
In the early 1960s, the offices were listed as part of the General Services Administration, and in 1963 housed:
US Selective Service Adminstration (Local Board 32)
US Navy Recruiting Station
US Air Reserve 9949th Squadron.
As such, it was the site of draft registration for young men in Durham during the Vietnam War, and was also the site of protests against the draft and the Vietnam war later in the decade.
I don't have easy access to the 1970s city directories to track its divestment by the US Government, but by ~1980 it housed administrative offices for the school system - initially for Durham County Schools (at least since the early 1980s) until the formation of the combined Durham Public Schools in 1992.
This building was demolished in late 2016 to make way for the massive Durham Innovation District development.