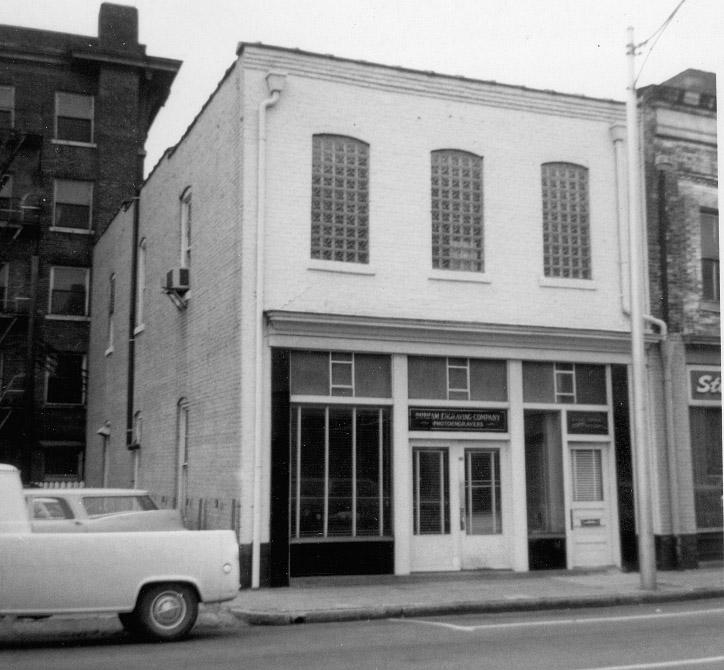 220 East Parrish
There's not a lot of info about the 200 block of East Parrish St., and a lack of early pictures. The only pictures I have are from the mid-late 1960s, in the waning days of these buildings.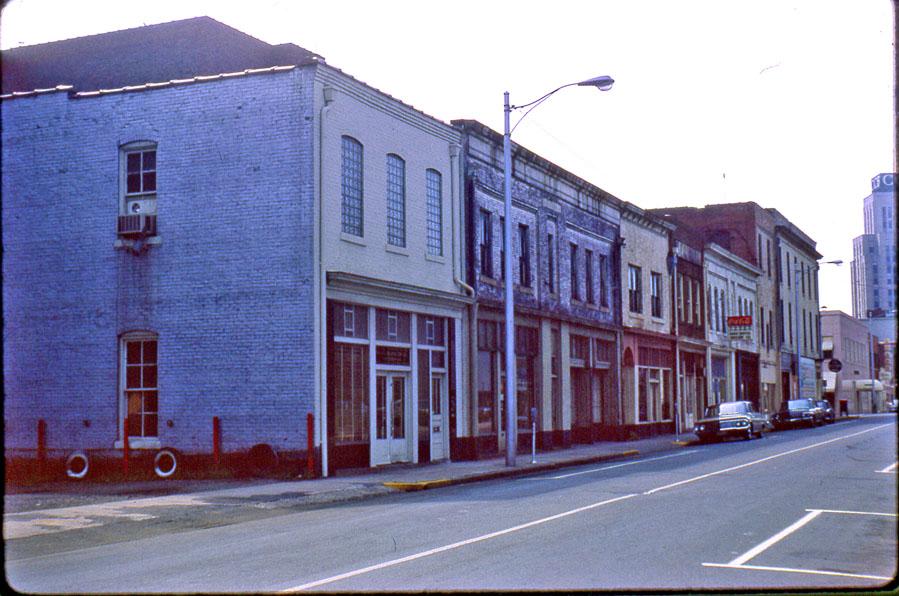 A view from the eastern end of the block, looking southwest, 1966.
(Courtesy Durham County Library)
By the late 1960s / early 1970s, these buildings had been taken and demolished by Durham - Renowned the World Around for Tearing Buildings to the Ground - using urban renewal funds, along with the remainder of the block. To some extent, this entire block fell victim to the pipe dreams of an Oklahoma developer named - Barket, and the anxiousness of a city to do whatever it could to a attract a developer who promised a 40 story building to be constructed in downtown Durham on the block between E. Main, Church, N. Roxboro, and E. Parrish Sts.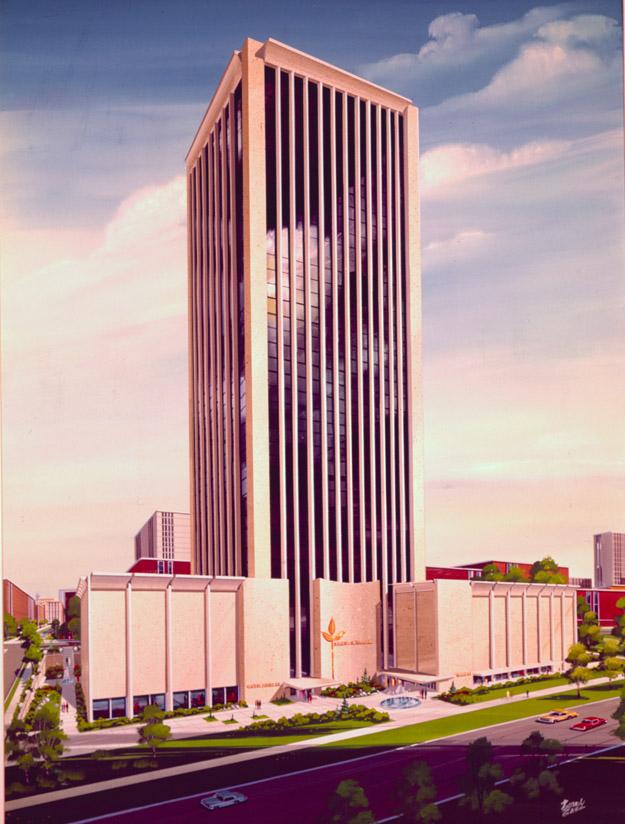 Barket's rendering of the 40 story building to sit at 200 East Main St., 07.16.68
(Courtesy The Herald-Sun)
The on-again-off-again flirtation between the city and Mr. Barket persisted throughout the later half of the 1960s, until he finally pulled out, never to be heard from again.
In 1978, the city built a new impervious courthouse on the block, designed by Archie Royal Davis, which looms, Death-Star-like, over the street,  flying back to the swamp to house the Legion of Doom at night. . I don't know whether the design direction was "try to intimidate people into avoiding the courtroom," but that's the vibe it gives me. It's among my least favorite buildings in Durham.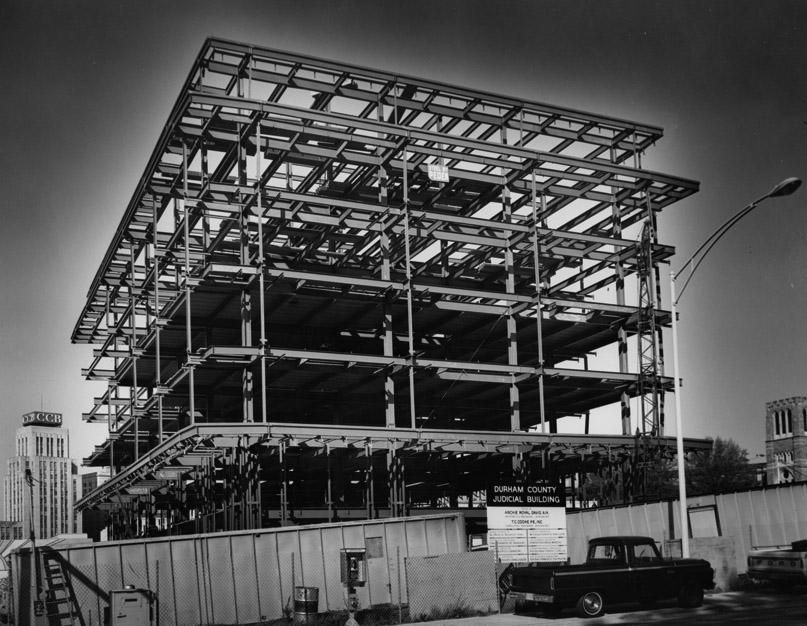 Under construction, 1978
It ain't any better from the back.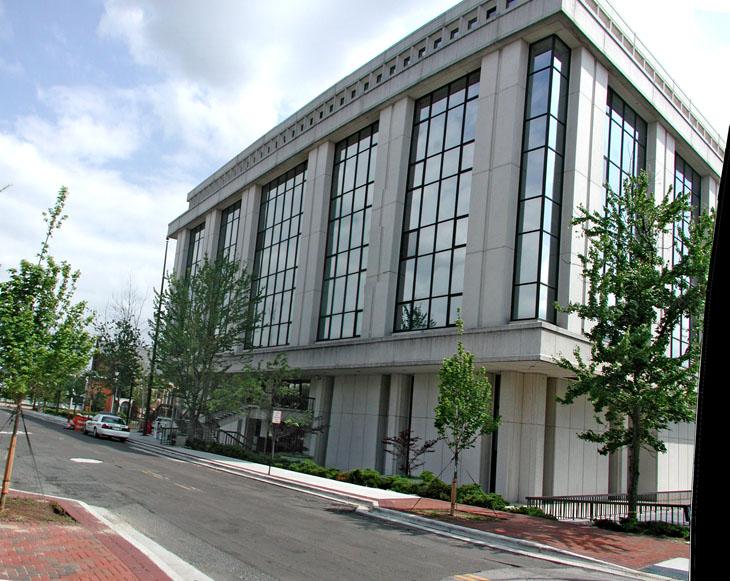 Looking southeast from Church and East Parrish, 2007.