Year demolished
1967-1970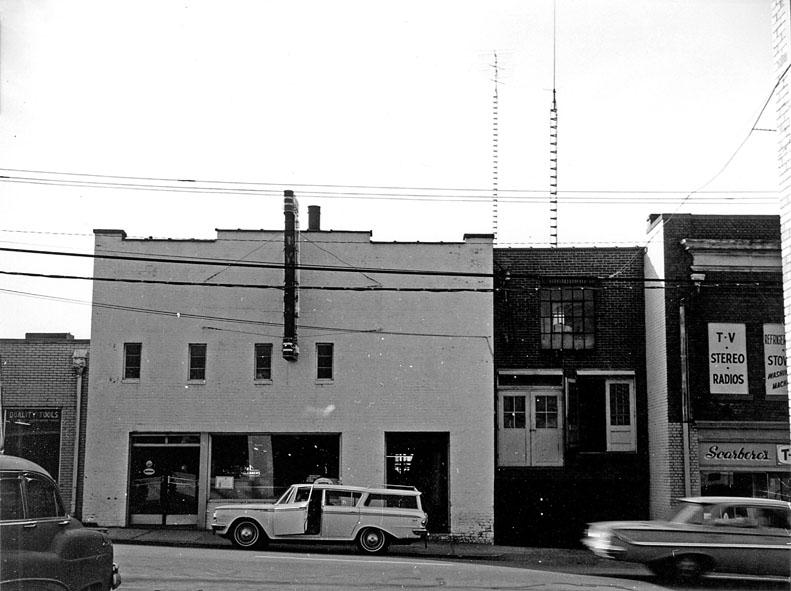 The 200 Block of Foster St. developed as a commercial/light industrial area which supplanted several residences in the northern portion of the block at the turn of the century. The block was also the home of the Model Laundry by the 1920s.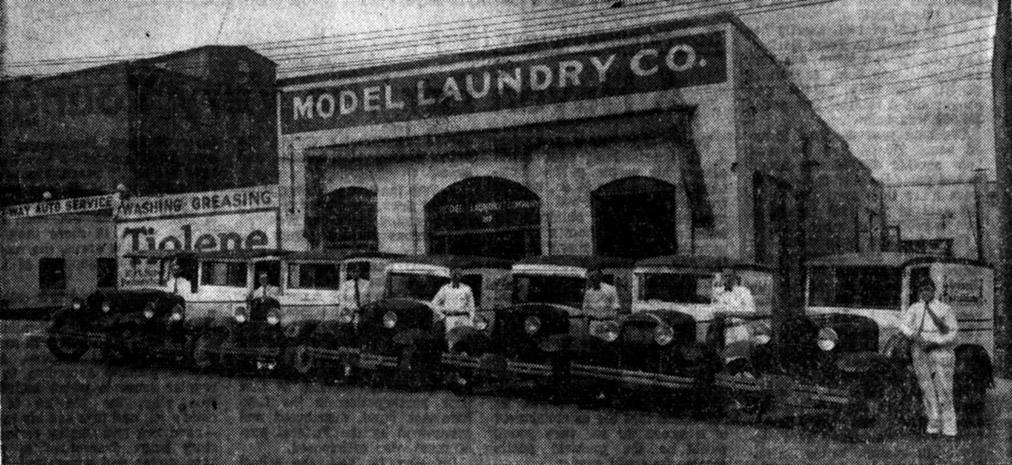 This building was replaced by a new building in the 1920s with a stucco facade, renumbered 217 Foster St., which extended all of the way through the block to Roney Street.
This aerial view from 1938 shows the rear of the structures in the 200 block, with the Armory to the left (north). Roney St. is in the foreground. Running through the middle of the block was an auto service area called the Lyon garage.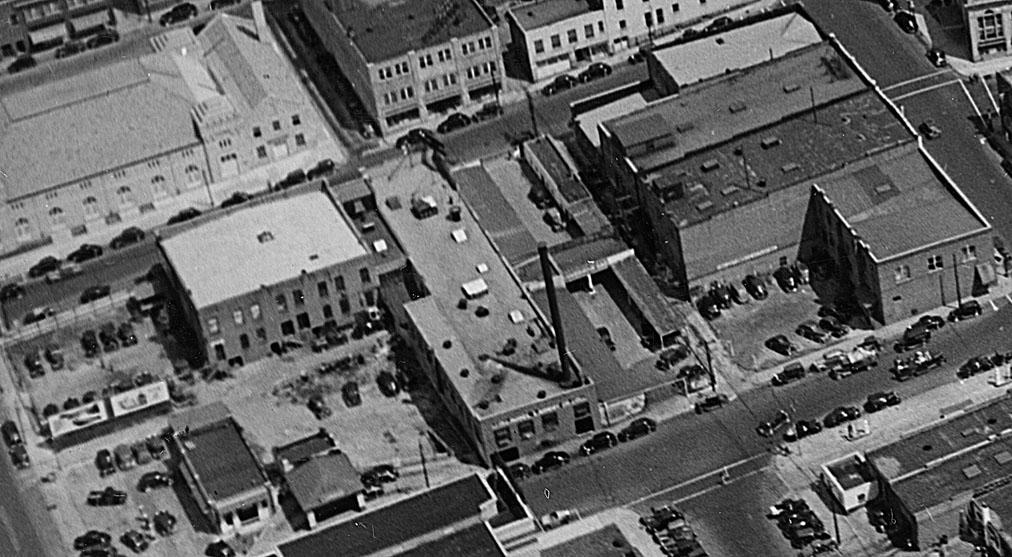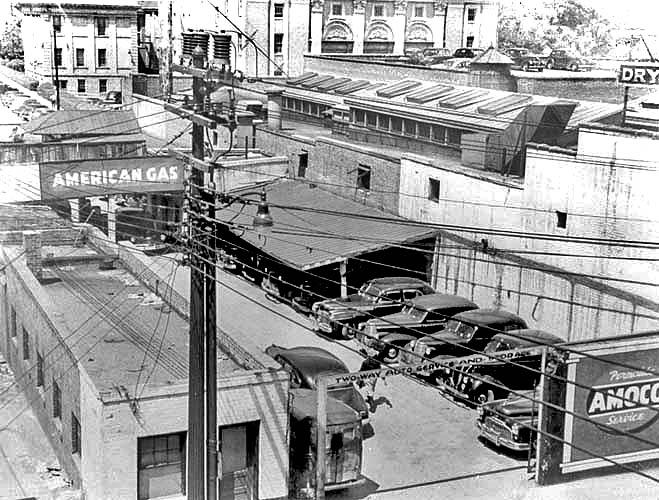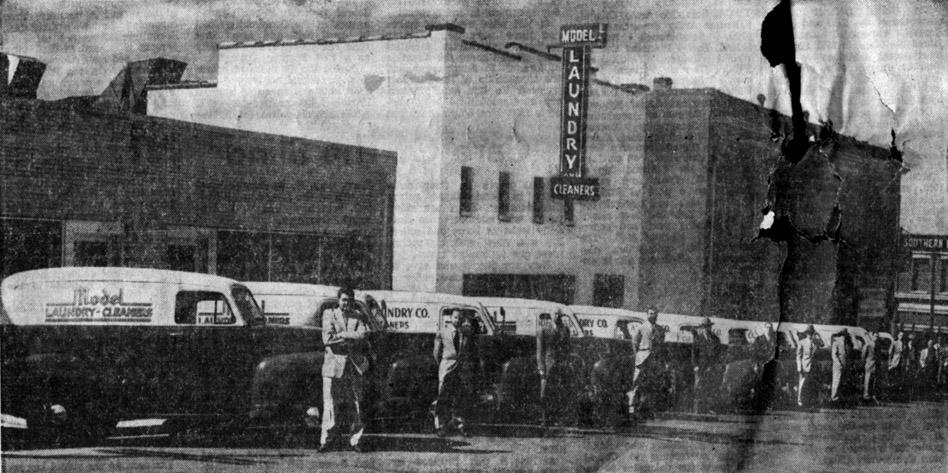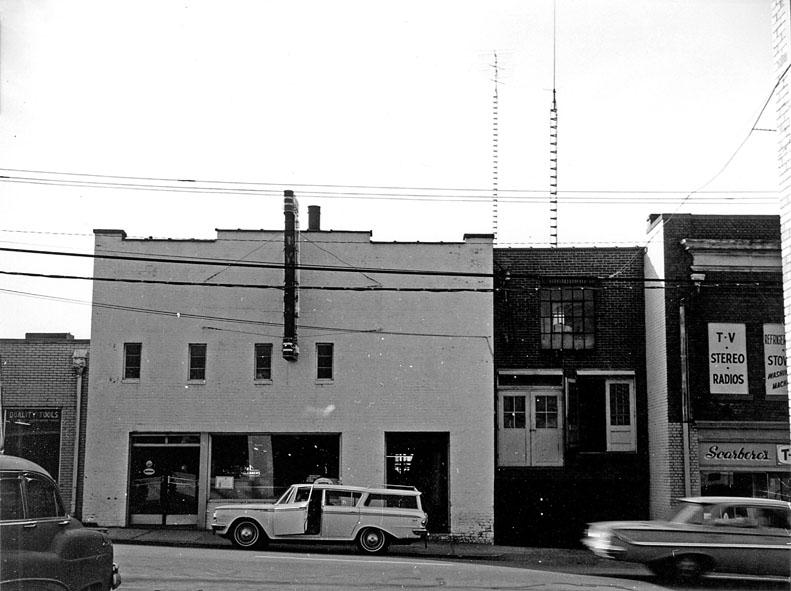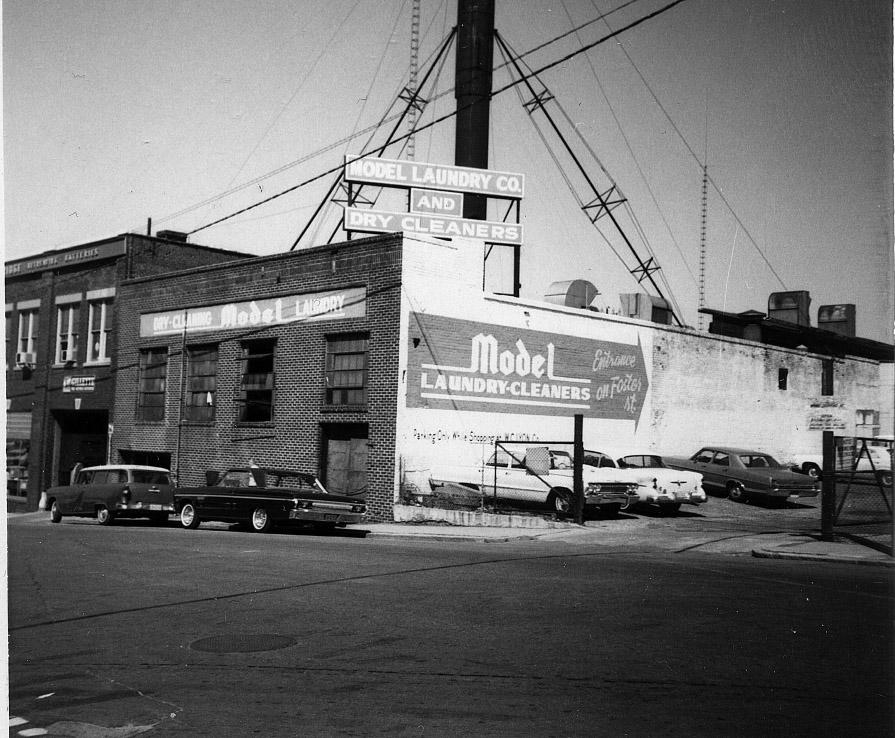 These buildings were demolished as part of Urban Renewal in the mid-1960s. Most of the northern portion (north of the East Chapel Hill St. storefronts) sat vacant until the development of the Omni Hotel and the Civic Center Plaza in 1986.