215-217 EAST CHAPEL HILL STREET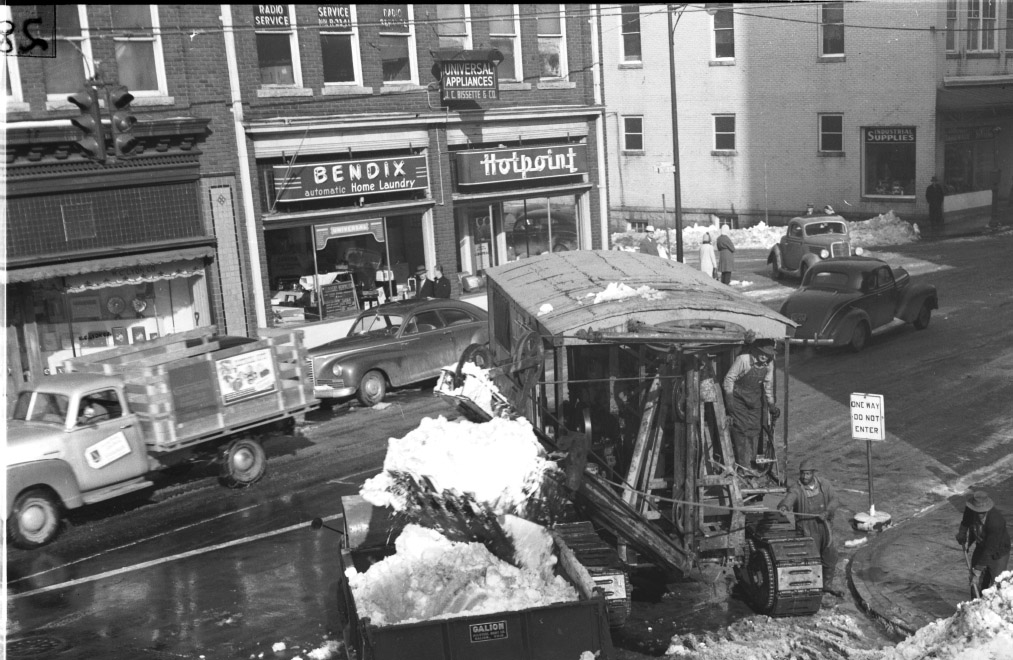 02.01.48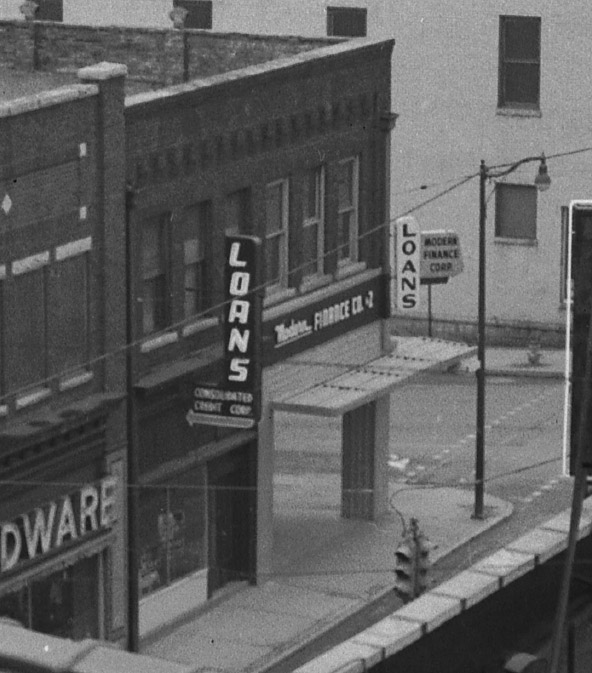 1959
(Courtesy Herald-Sun)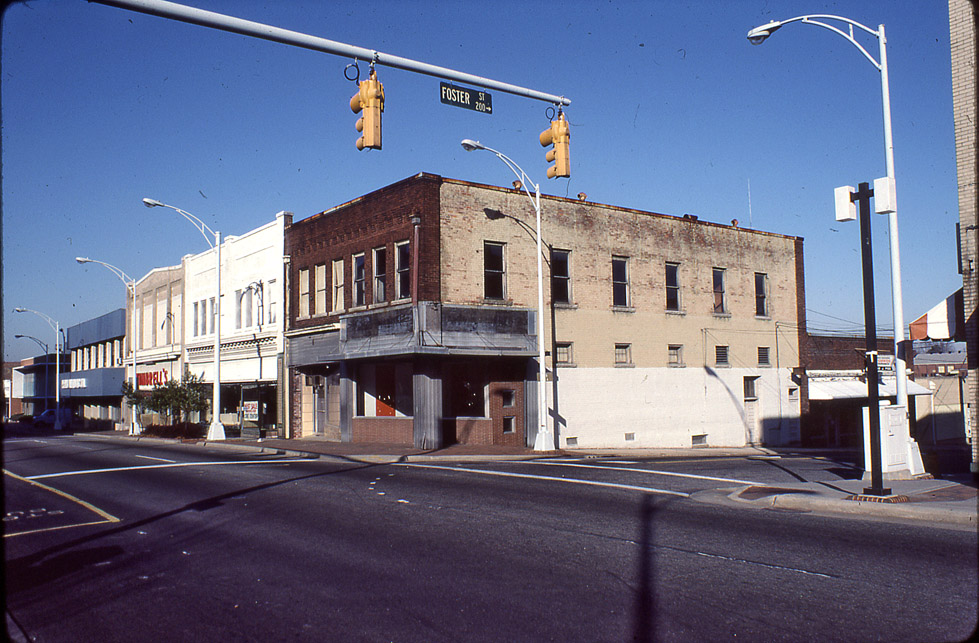 And a shot, below, taken by Ralph Rogers from the CCB building in 1986 gives a great view looking north down Foster. Most of what is on the right of Foster is pretty similar, but not the left side. The large tobacco warehouses that took up space that is now parking and Durham Central Park are visible in the distance.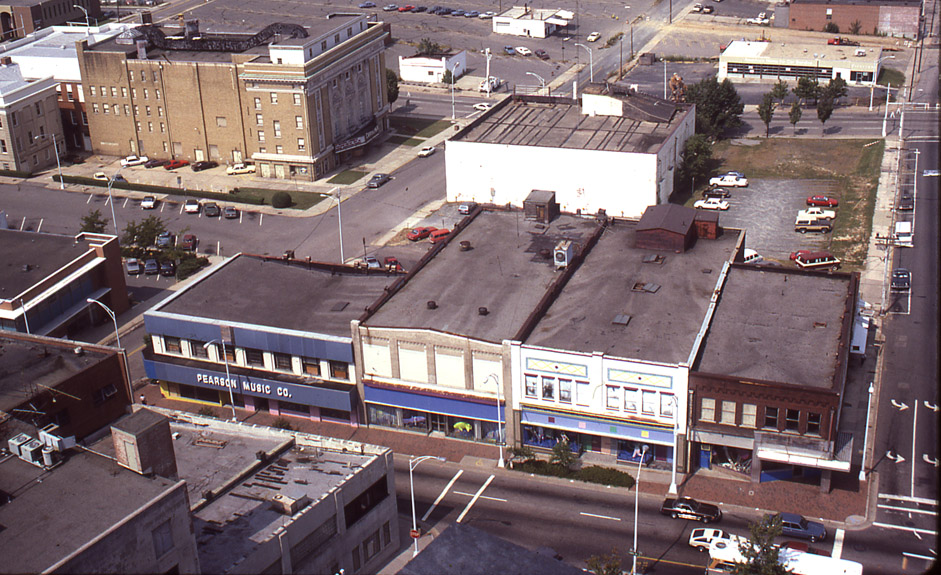 (Courtesy Durham County Library)
I find the history of Durham in the 1970s and 1980s some of the hardest stuff to easily track down, surprisingly. If I had the time to pore over the microfilm of the Herald, perhaps I could get a better handle on it. That serves as my caveat to say that I know little of the events that led to the demolition of this block and the construction of the convention center and the Omni Hotel in 1988. Ralph Rogers documented the changes to this block very well, and his sequence of shots is below.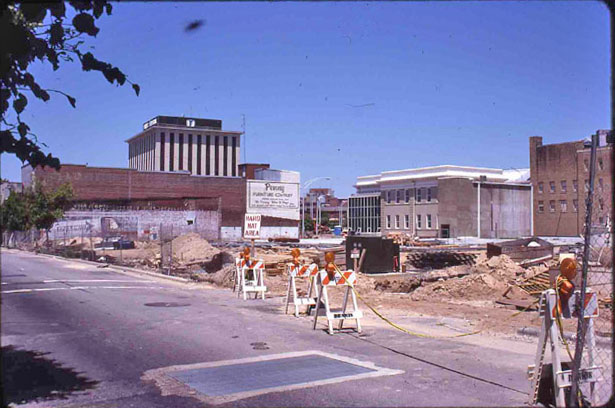 Looking northwest from East Chapel Hill.
(Courtesy Durham County Library)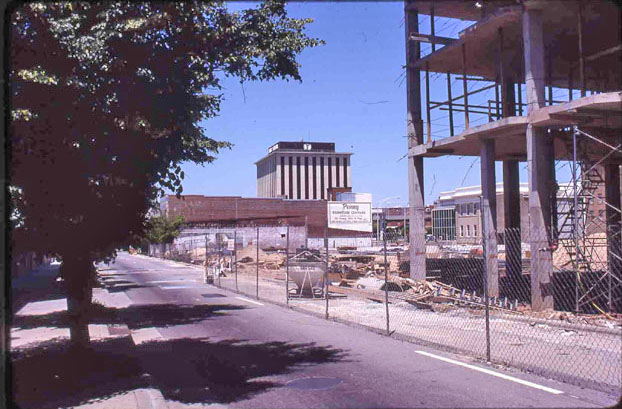 Looking northwest from East Chapel Hill.
(Courtesy Durham County Library)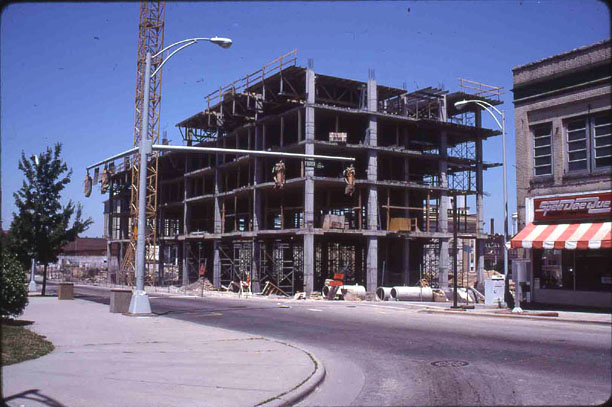 Looking northwest from East Chapel Hill and Corcoran.
(Courtesy Durham County Library)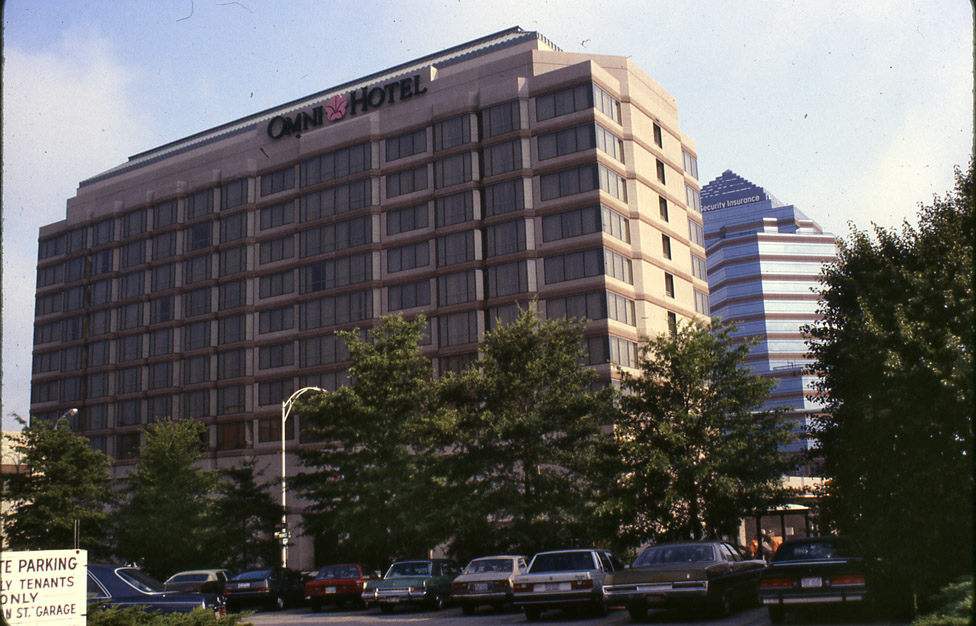 The completed project.
(Courtesy Durham County Library)