In tours
Last updated
Sun, 07/10/2011 - 11:39pm by gary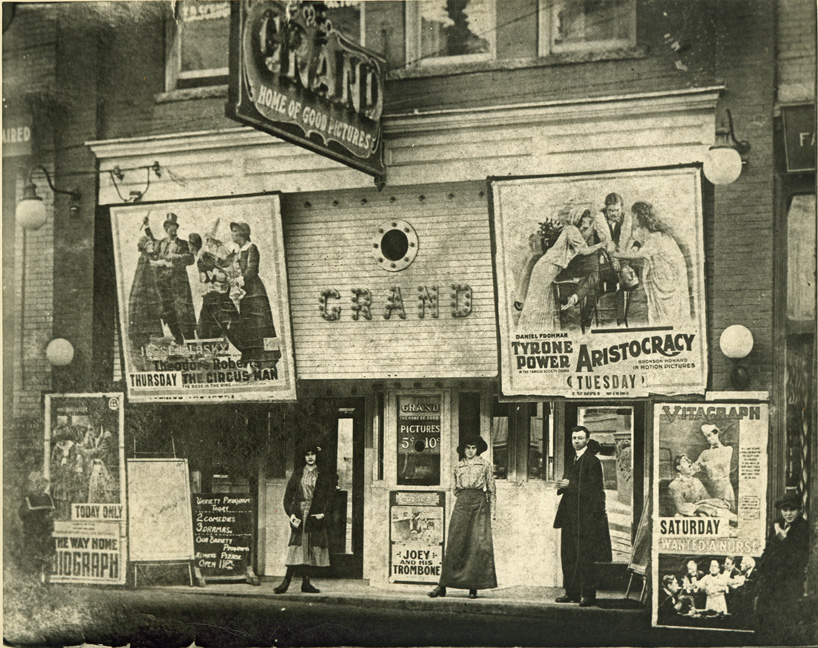 211 West Main ~1914.
(Courtesy Duke Rare Book and Manuscript Collection)
211 West Main has led a very varied life - it appears to have been constructed ~1910, supplanting an earlier frame structure. The Grand theater opened for business at the location in 1914.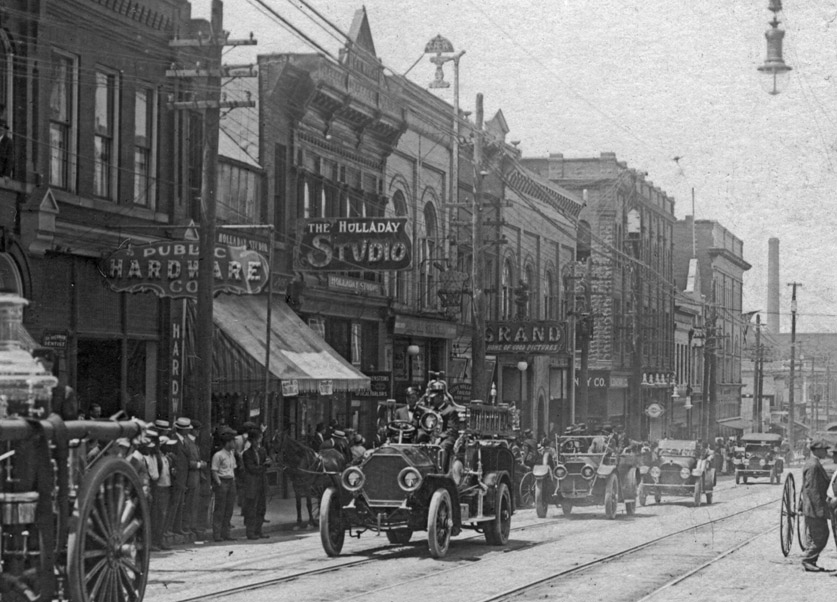 200 block of West Main St., 1910s.
(Courtesy Duke Rare Book and Manuscript Collection)
By the early 1920s, the Grand had become the Savoy theater, but by the mid-1920s, it was no longer in business.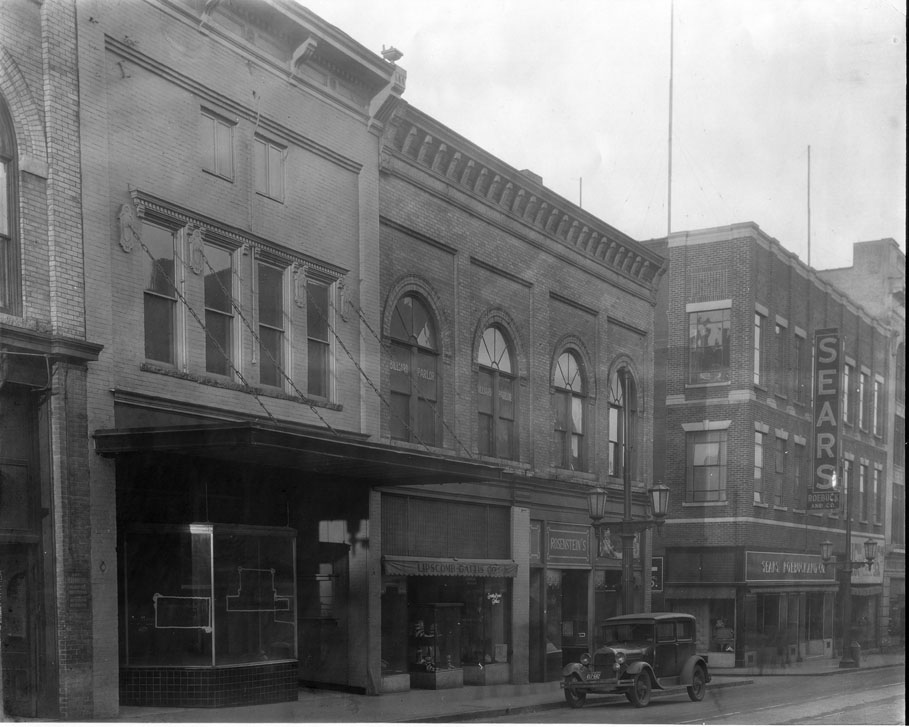 Looking southwest with 211 West Main in the foreground.
(Courtesy Durham County Library / North Carolina Collection)
In the 1950s, the facade was dramatically remodeled for the Lipscomb-Gattis department store, which had started as the Gattis-Newton company next door in the Jordan building.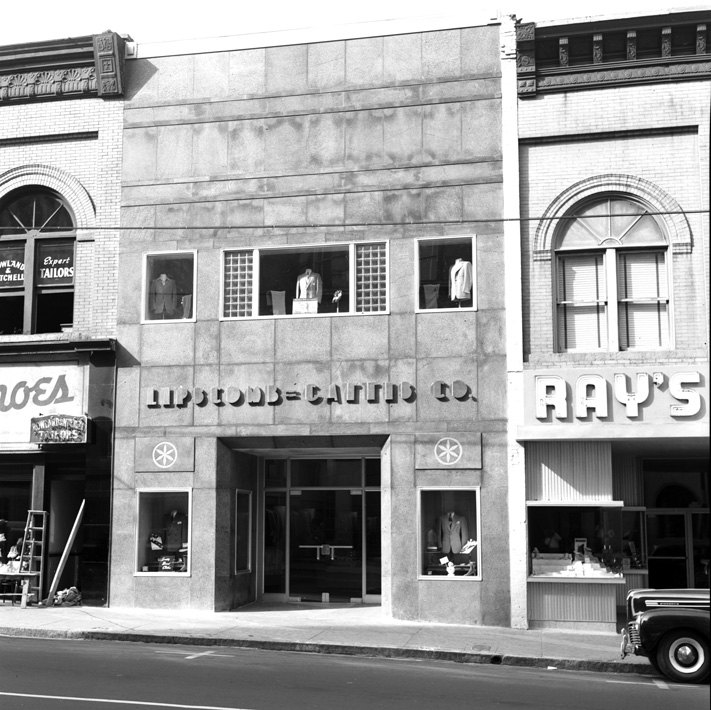 211 W Main, 1950s.
(Courtesy The Herald-Sun Newspaper)
The demolition of the three buildings to the east of 211 for a new Thalhimer's department store in the early 1960s left Lipscomb-Gattis intact. However, after the Thalhimers was renovated in the early 1970s for a new Wachovia building, the front facade of 211 West Main was completely obliterated - becoming a flat, black panel.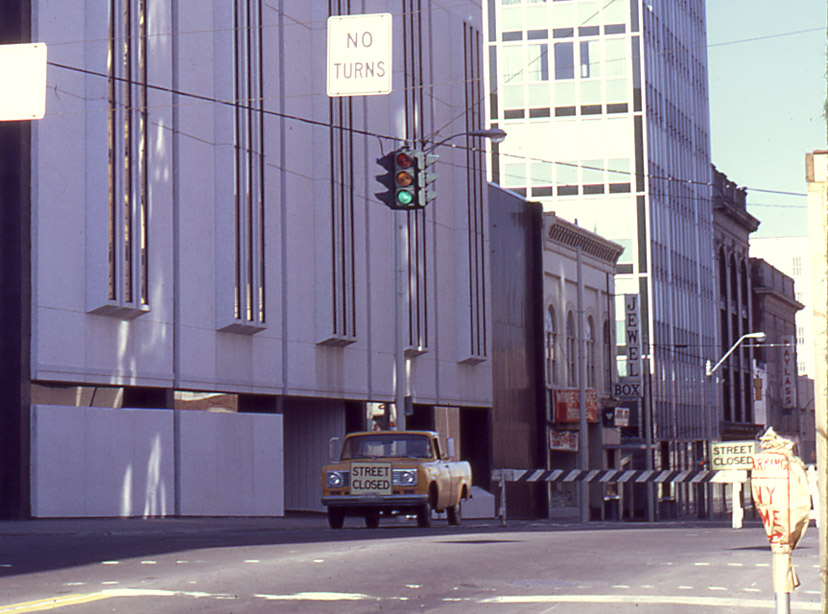 Looking southwest, early 1970s.
(Courtesy Durham County Library / North Carolina Collection)
When Self-Help remodeled the former Wachovia bank building, they added a bit of character back to the front of 211 West Main St. in the form of a brightly colored facade with a few windows. Although it could use a front door again, it's certainly far more cheerful and interesting than the Kubrickian, full-of-stars architectural style.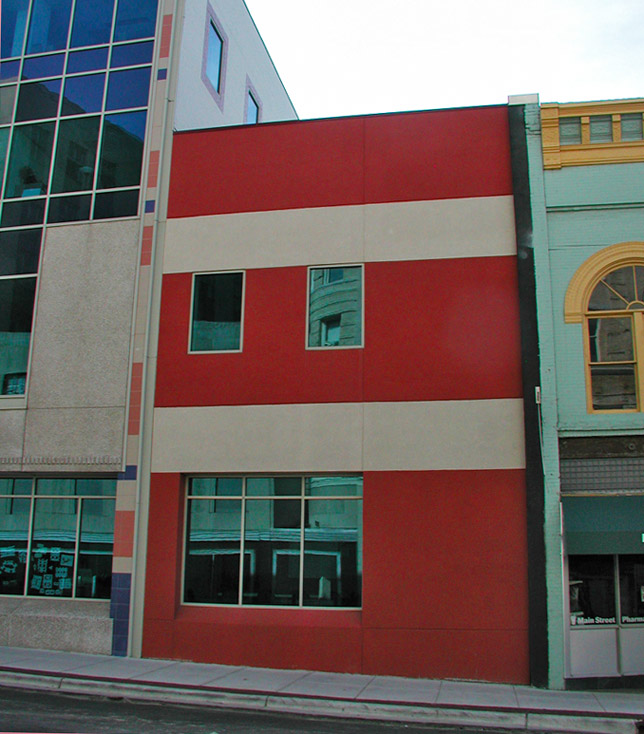 211 West Main, 02.04.07
Find this spot on a Google Map.
35.995756,-78.902381