There was nothing particularly remarkable about Tatum Place, once called Pipe St. - a small one-block street with small unassuming housing that connected Matthews St. with South St. - except, for me, the contrast between the landscape then-and-now.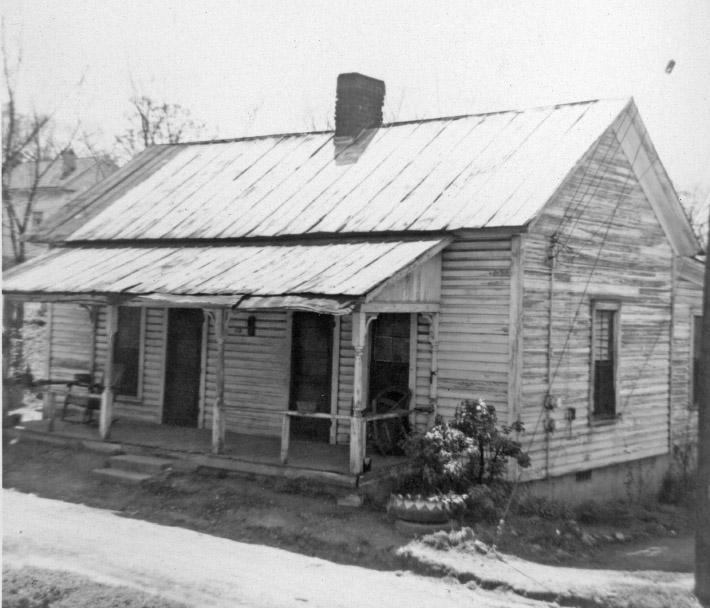 Below, aerial looking north. Tatum St. runs left to right, only between Matthews and South - the street isn't really visible, but the small houses are. (South is the street on the right side of the picture.)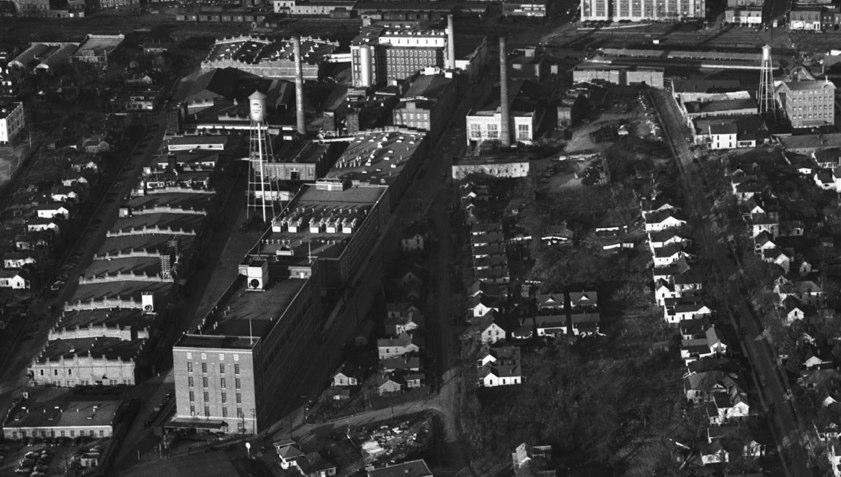 (Courtesy The Herald-Sun Newspaper)

Tatum Place was torn down by urban renewal, and the street was eliminated, becoming part of an American Tobacco parking lot.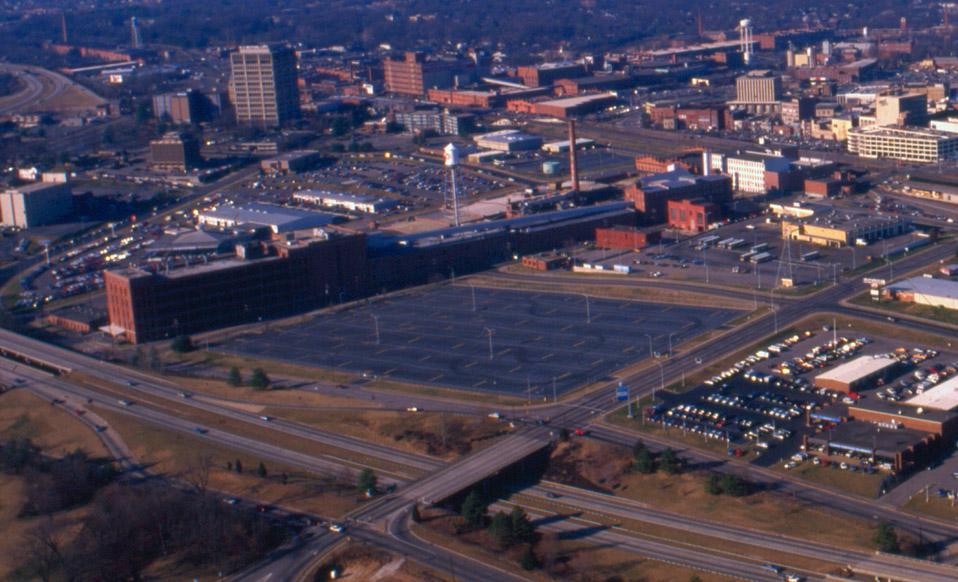 Looking northwest, 02.01.89
(Courtesy The Herald-Sun Newspaper)

By 1995, it had become part of field of the Durham Bulls Athletic Park. The most interesting thing about Tatum Place to me, today, is to picture the houses sitting between home plate and first base of the DBAP as runners run by. Or vice versa - to think about kids playing in this street, and how they might have pretended that their street was a big baseball stadium.



Looking south, 08.08.08.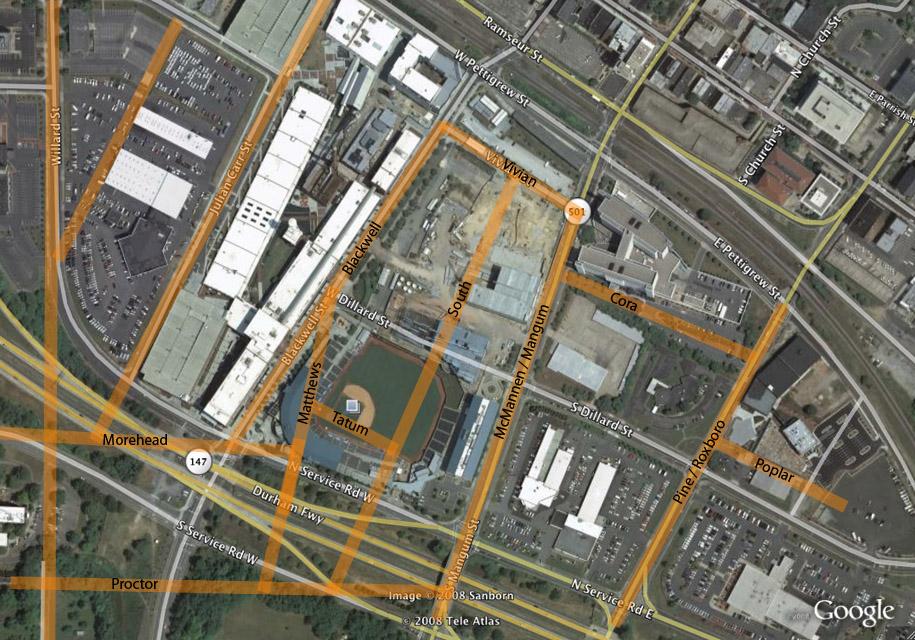 Old street grid overlaid on satellite imagery.


35.991563,-78.904143