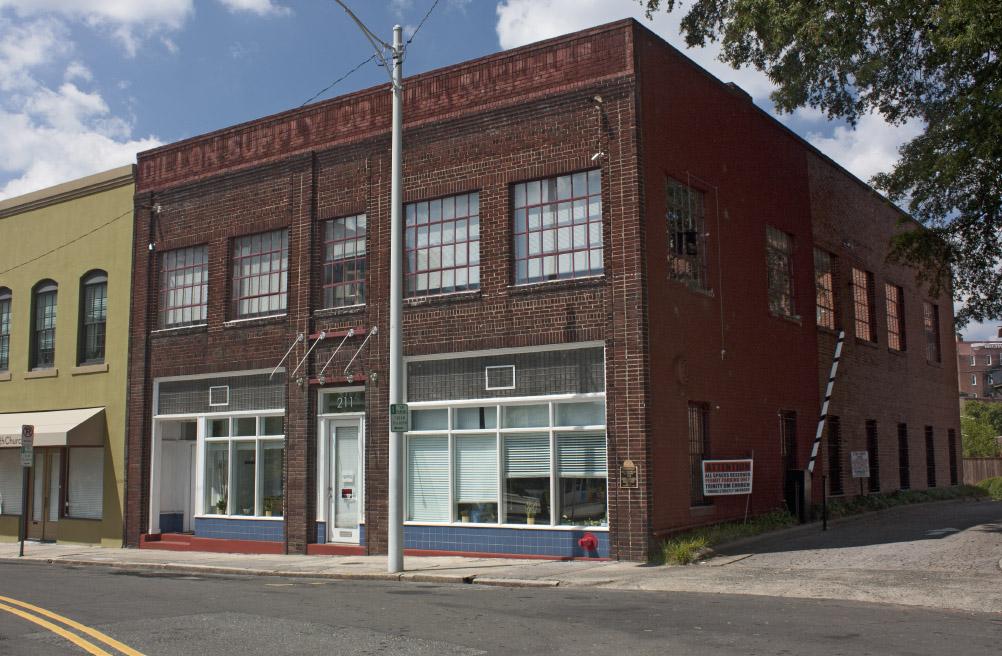 ---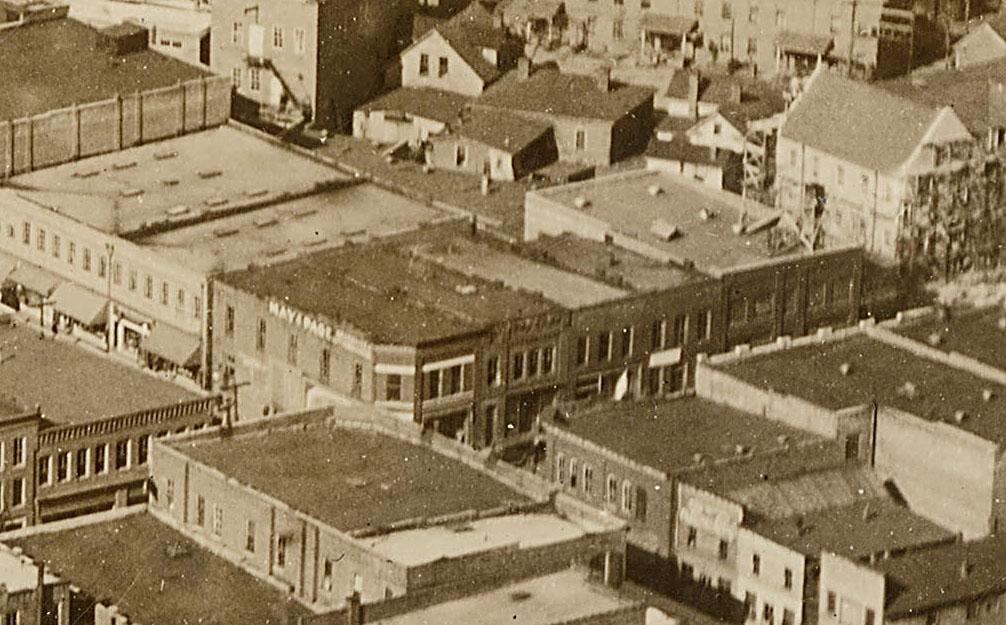 (Courtesy Duke Archives)

The buildings along the west side of the 200 block of North Church St. are a very-well preserved block of early 20th century structures. The Hicks building, on the northwest corner of North Church and East Parrish, and its immediate 3 neighbors to the north were constructed around 1910. 209-211 North Church, at the northern end of the row, was constructed somewhat later, between 1923 and 1928, for the Durham Laundry, which had been located next door at 205-207 N. Church.
 
The Durham Laundry was not housed there long; they constructed a new facility at 822 West Peabody St. (the corner of South Gregson) in 1926. The building on North Church St. was then occupied by the Dillon Supply Co., which occupied the building until 1942. They then joined their predecessors west of downtown on West Peabody St. (the corner of South Duke.)
The building was occupied by Dub Sandwich Company for several years, and from 1960 until 2001 it was owned by J.H. Cook and Sons Leather goods, used primarily for storage.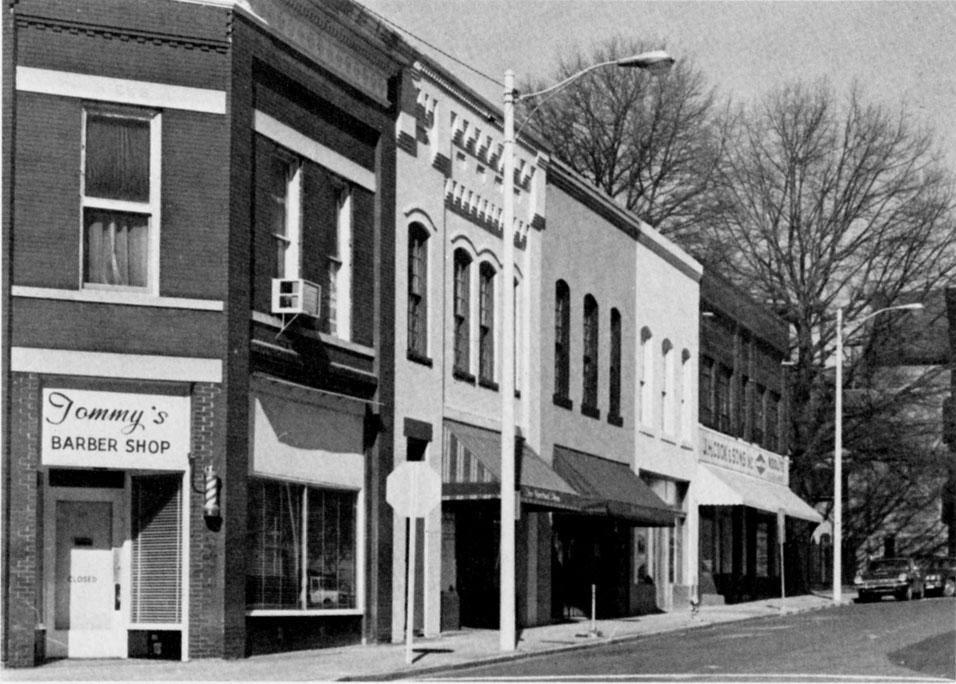 The row of buildings in the 1970s - 209-211 is at the far end of the row.

In 2004-2005, the building was purchased and completely and impressively renovated with an upstairs residential area, a downstairs rear garage, and a downstairs anterior retail space.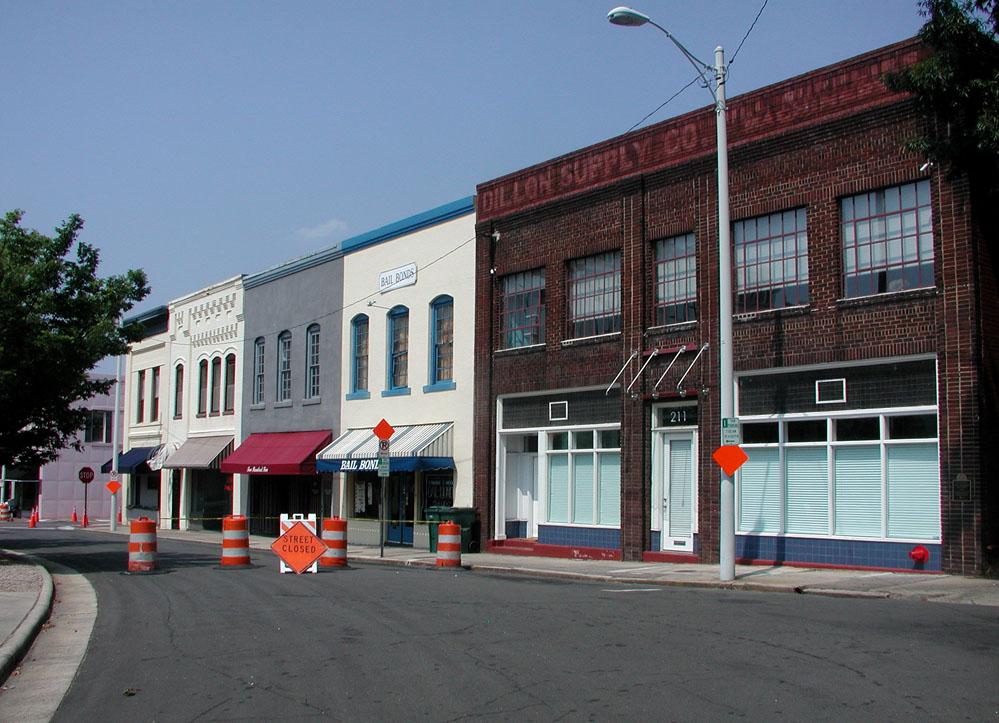 Looking southwest, 2007.

These buildings are a great cluster of contiguous historic structures - they are just too isolated with the desolate landscape to the east and southeast. Although, as of 2011, the ongoing lease-up of Greenfire's Rogers Alley project to the west has meant that this fantastic block 'feels' closer to people than it has in years.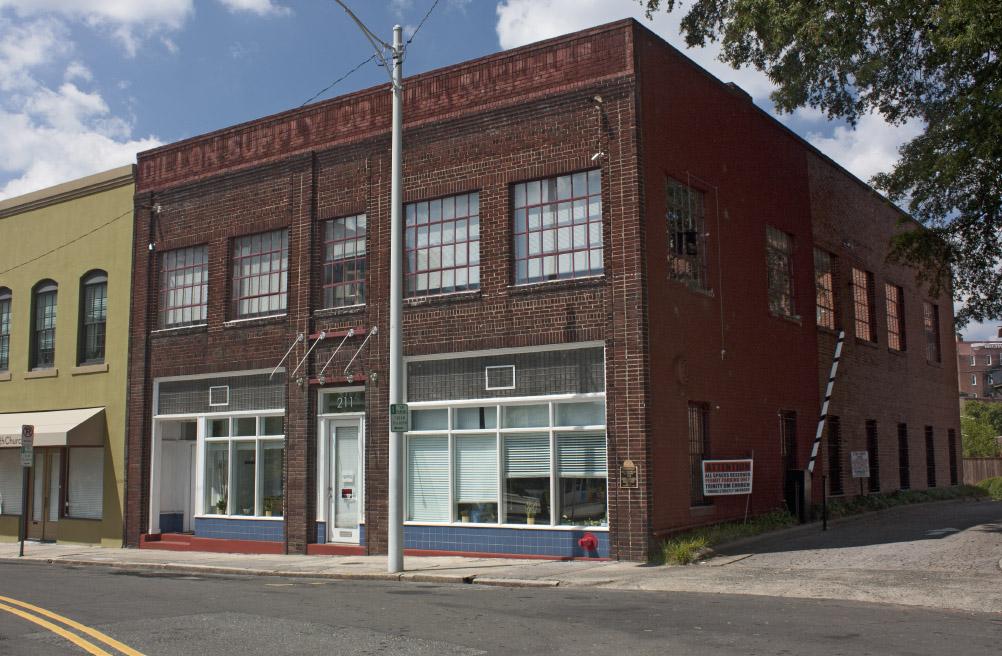 09.10.11