206-208 North Church Street was the location of the Criterion Theater. By the early 1960s, as downtown theaters struggled to find their audience in the midst of the urban diaspora, the theater had become an 'art house theater' - I'm not sure if that's what it would have been called at the time.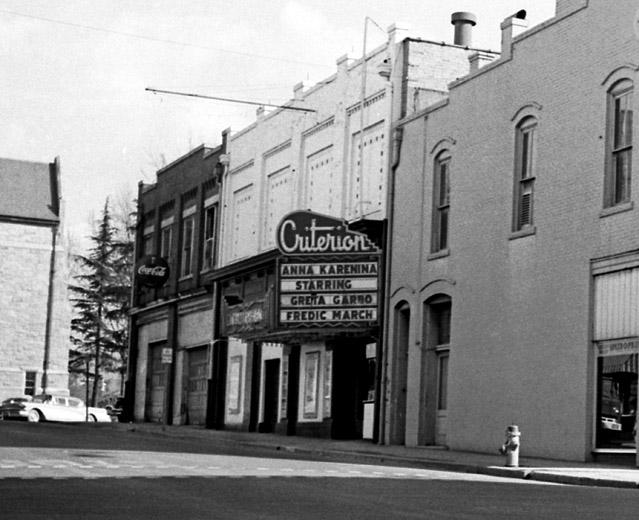 "New City Parking Lot Area on Church and Parrish St., 01.17.63"
(Courtesy the Herald-Sun)

Evidently that didn't work. Increased competition by the air conditioned theaters at the shopping centers put more pressure on the theaters to find a way to survive. So the theater, by the mid-late 1960s, had switched gears to, well, embrace the heat.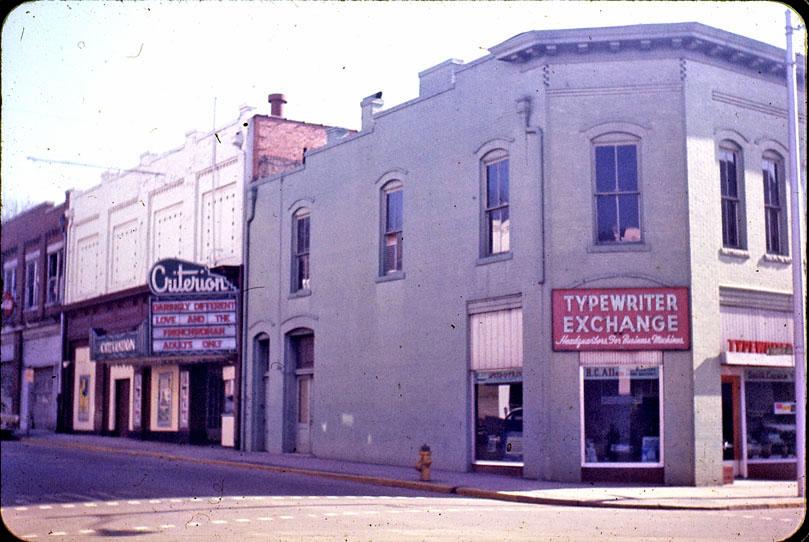 Looking northeast from N. Church and East Parrish, late 1960s.

I have to say that it was a relief to find an X-rated movie theater in a historic photo - from the bulk of the photographic archive out there, you would think that nothing lascivious or libertine ever happened in historic Durham, despite its written reputation as a town of ill-repute. My suspicion is that much of that history occurred during the first ~40 years of the town (and places like Prattsburg and Pinhook.) By the time the first photos showed up - 1890s - prohibition was in place, and much of the illicit activity had been clamped down.

So - in the 1960s, you could have caught "Daringly Different" or "Love and the Frenchwoman" at the Criterion, two doors down from Trinity Methodist. Perhaps by 1970, near its end, the forces that be had prevailed upon the theater to advertise a bit more chastely.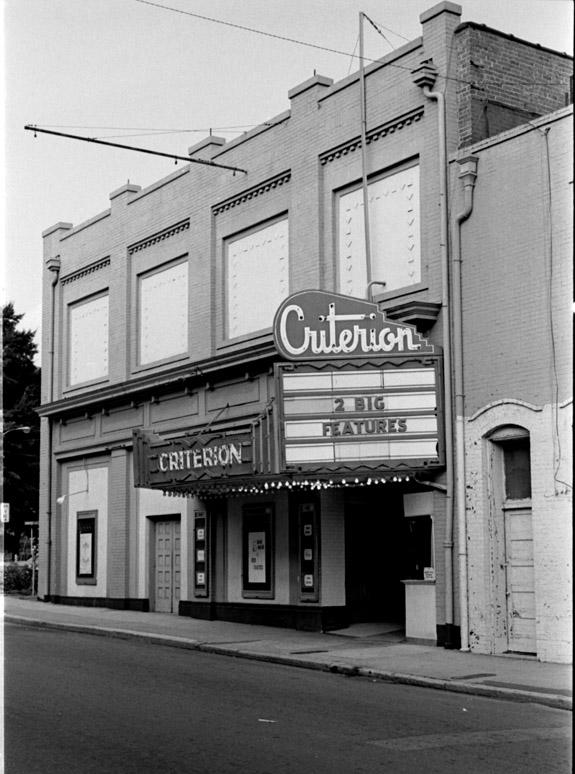 Criterion Theater, 07.07.70
(Courtesy the Herald-Sun)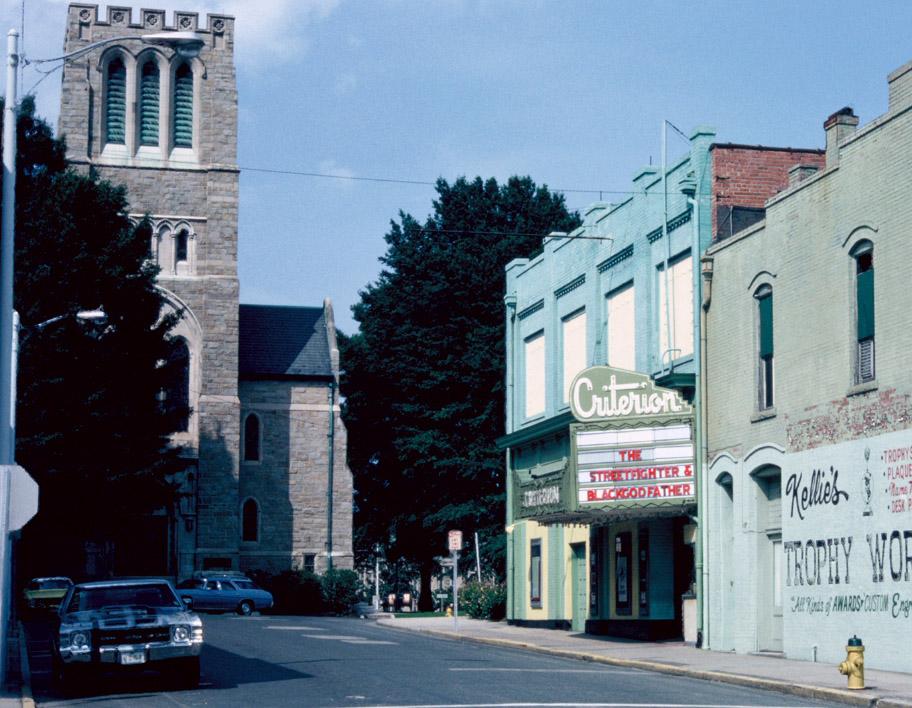 Criterion Theater, 1974.
(Courtesy Norman Williams Collection)
The building was torn down for a parking lot in the mid 1970s.

Find this spot on a Google Map.

35.995092,-78.89879