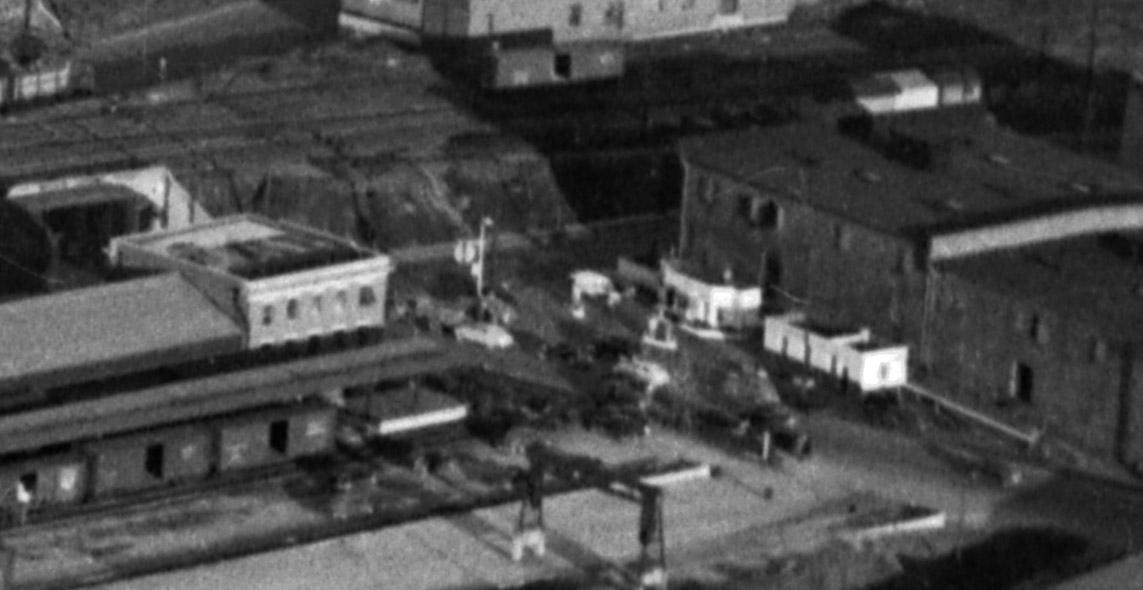 201 Pine Street - late 1940s.
The Ray S. Coley service station was built in 1936-37 on a small chunk of land adjacent to the Venable Tobacco Company warehouse, created by the realignment of Pine Street in the 1920s to meet S. Roxboro (north of the tracks,) rather than meet East Pettigrew at a perpendicular. (The Venable Warehouse follows the original alignment of Pine Street.)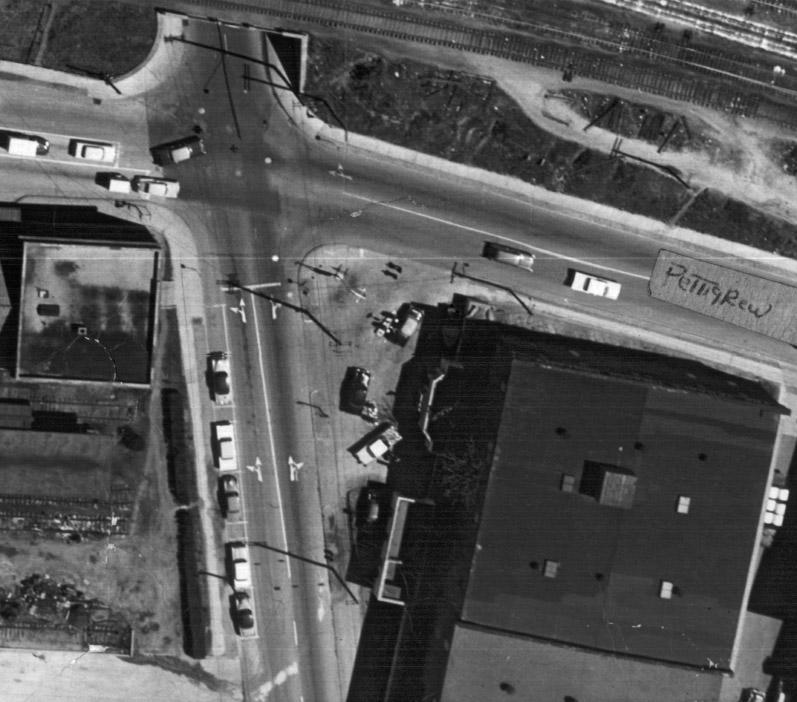 Aerial 1959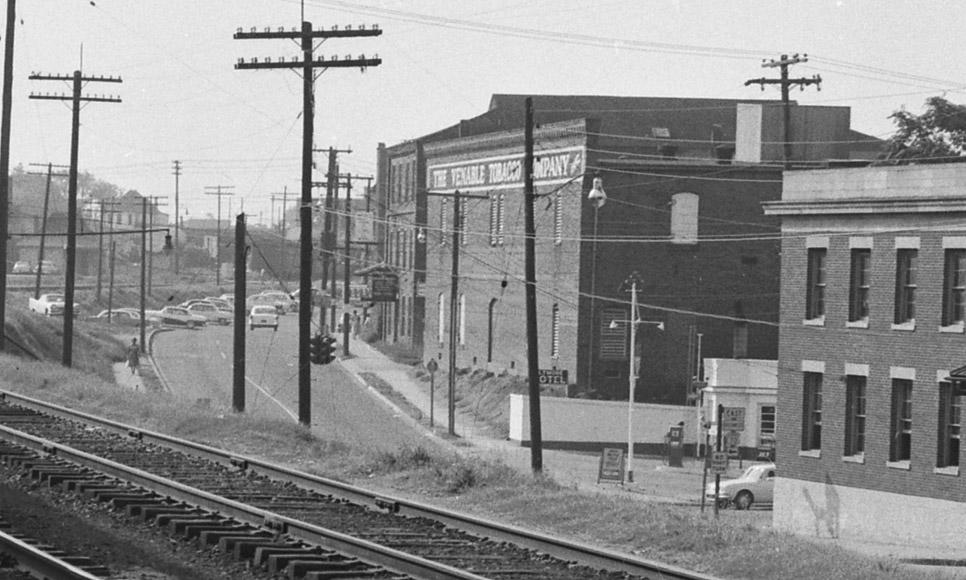 1962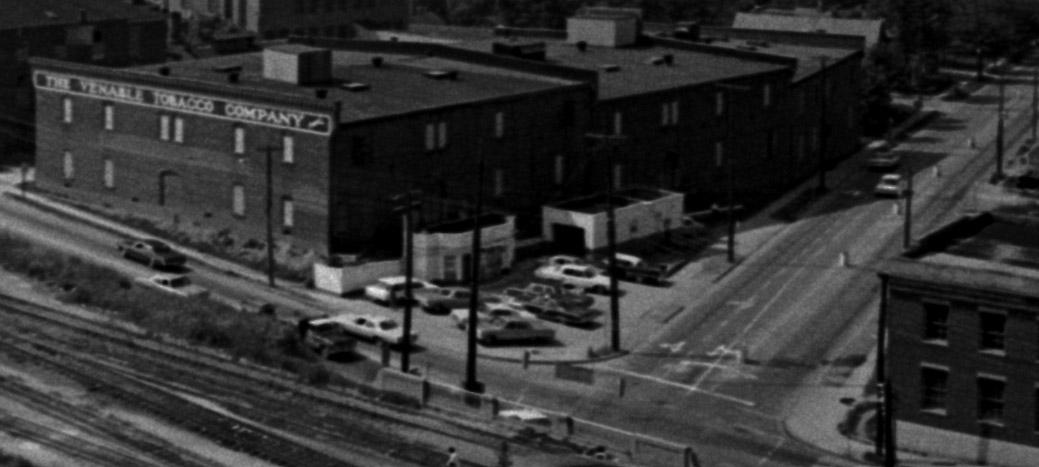 07.15.68
The station was torn down in the 1970s.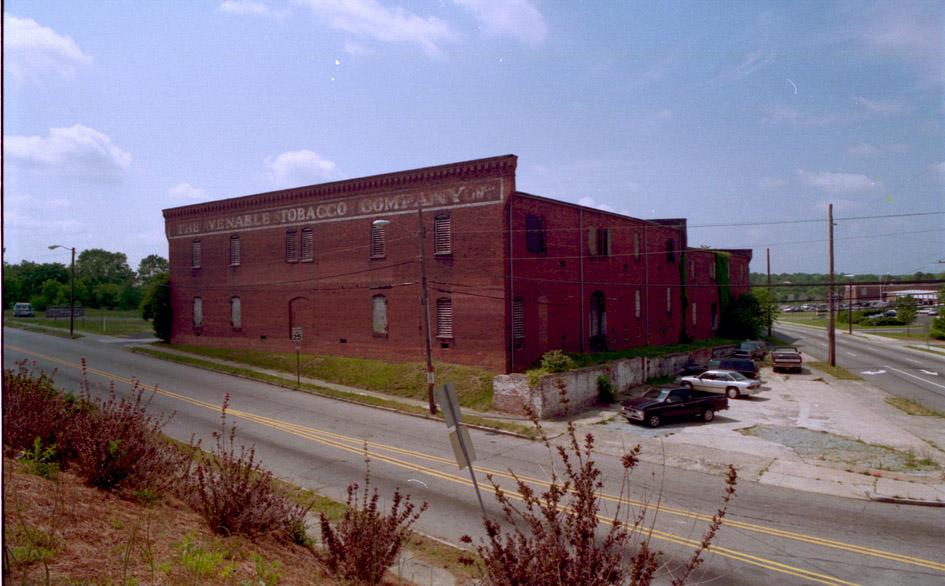 1989
The small piece of land is now a landscaped area adjacent to the Venable Center.