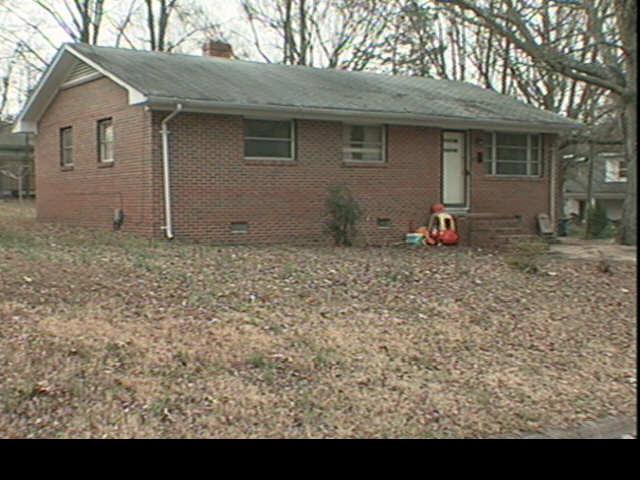 (Below in italics is from the 2003 Lakewood Park National Register listing; not verified for accuracy by this author.)
House. One-story brick rental house with side-gabled roof and metal windows.
There was another house that sat in this location prior to this house being built in the 1960s (SE corner of intersection near dot below). In 1926 it was home to WA Wood, and in 1928  JW North lived here.