Year demolished
1980-2000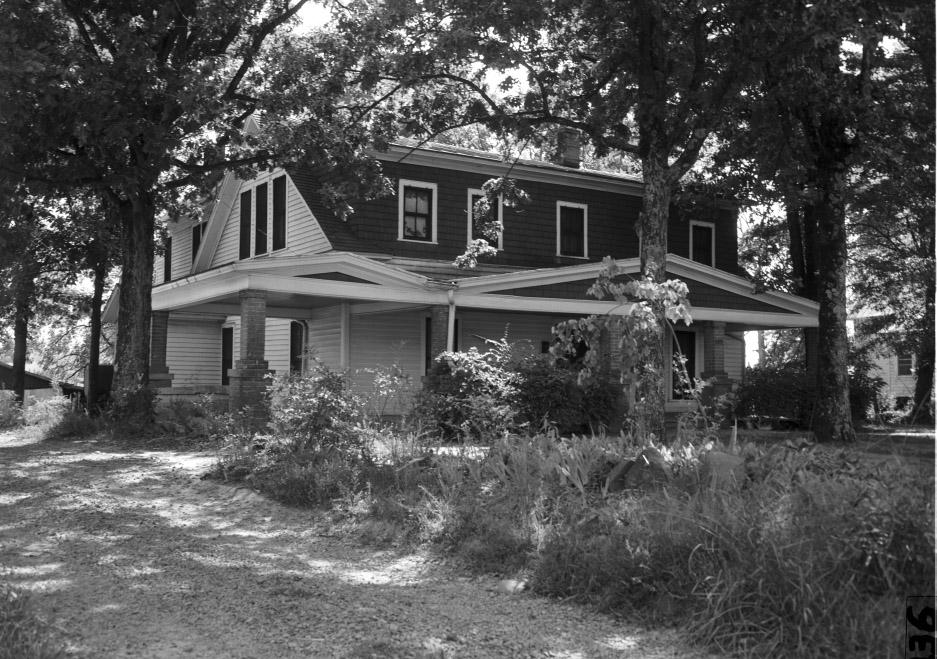 09.09.58 (Courtesy Herald-Sun)
From the Durham Historic Inventory:
W.O. Moss had this one-and-one-half story frame house constructed in the early 1920s. Moss had a wide variety of business interests, including real estate development and speciality poultry. Two of his real estate ventures were the construction of a brick commercial building at the corner of Chapel Hill Rd. and Lakewood Ave. (destroyed) and the Crystal Lake Amusement Park off Guess Rd.
The large yard behind the house originally covered almost five acres and extended to Bivins St.; here Moss had a large barn with cages branching from it in which he raised squab which he shippe to restaurants in the Northeast. At one time, Moss also operated a barber college.
After Moss' death in 1950, his wife remodelled the house as apartments. It is believed that the remodelling included the addition of the full-facade front dormer convered in cedar shake-shingles and the construction of the gable-roofed front porch and porte-cochere. A wholesale grocer named Whitley purchased this house at its auction after the death of Mrs. Moss.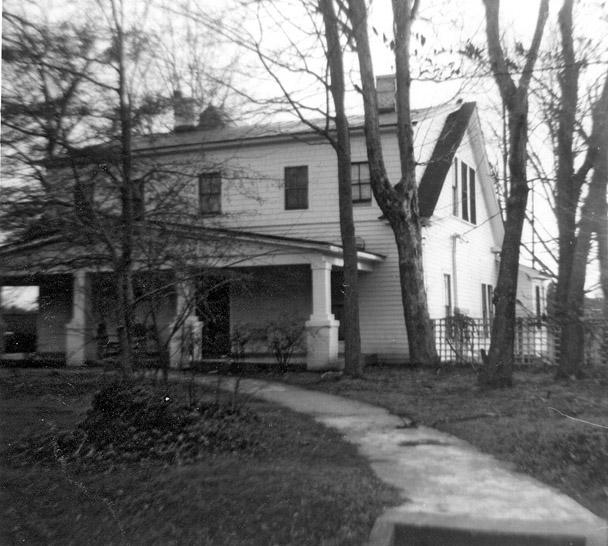 1801 Lakewood Avenue, February 1966
(Courtesy Durham County Library / North Carolina Collection)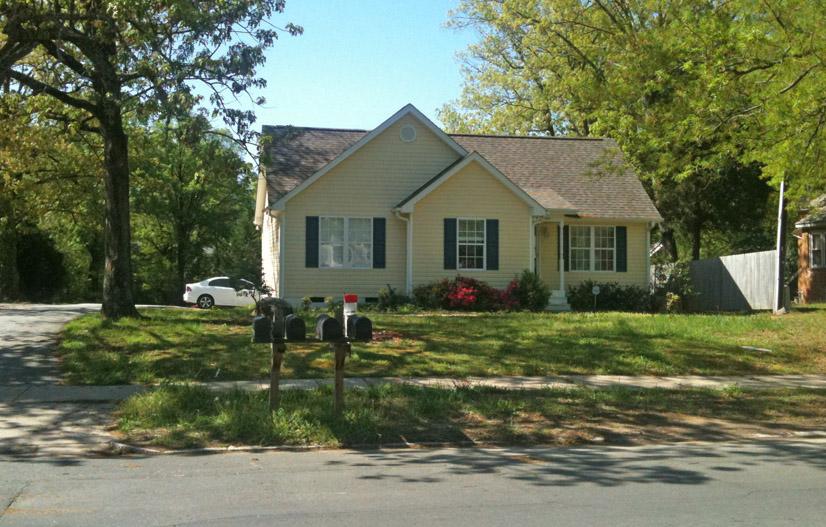 1801 Lakewood Avenue, 04.17.11

Find this spot on a Google Map.

35.986399,-78.924413