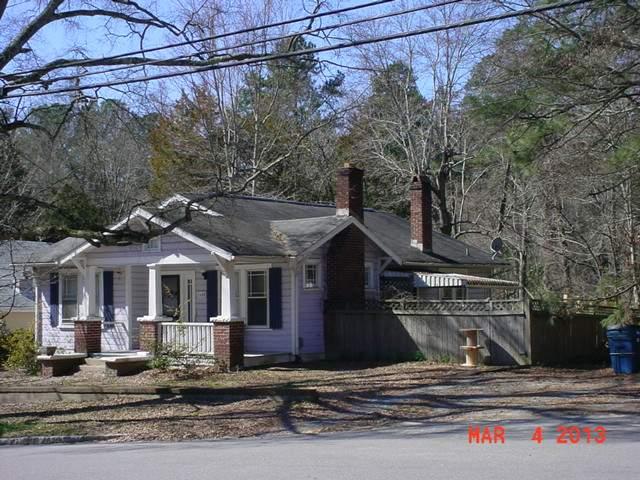 Below in italics is from the National Register and has not been verified by the author. 
House. Craftsman-style 1-story front-gabled house with German siding, 1/1
Craftsman-style sash windows, and overhanging eaves with exposed rafter tails and
decorative brackets. The gabled porch has Craftsman brick posts with granite caps. The house is not listed in the 1925 city directory, and in 1930 it is listed as vacant.
In 1927, David K. Fleming, a carpenter, and his wife Irene lived here. In 1951, Oren D. Hatch and his wife Virginia lived here. Hatch worked as a collector fo Rhodes Furniture Co. 
I