1510 JAMES STREET
This gable and winged two-story with a wrap-around porch was once owned by A.G. Wilson, machine operator. 
In tours
This building does not appear in any tours yet.
Last updated
Mon, 12/08/2014 - 12:41pm by Karen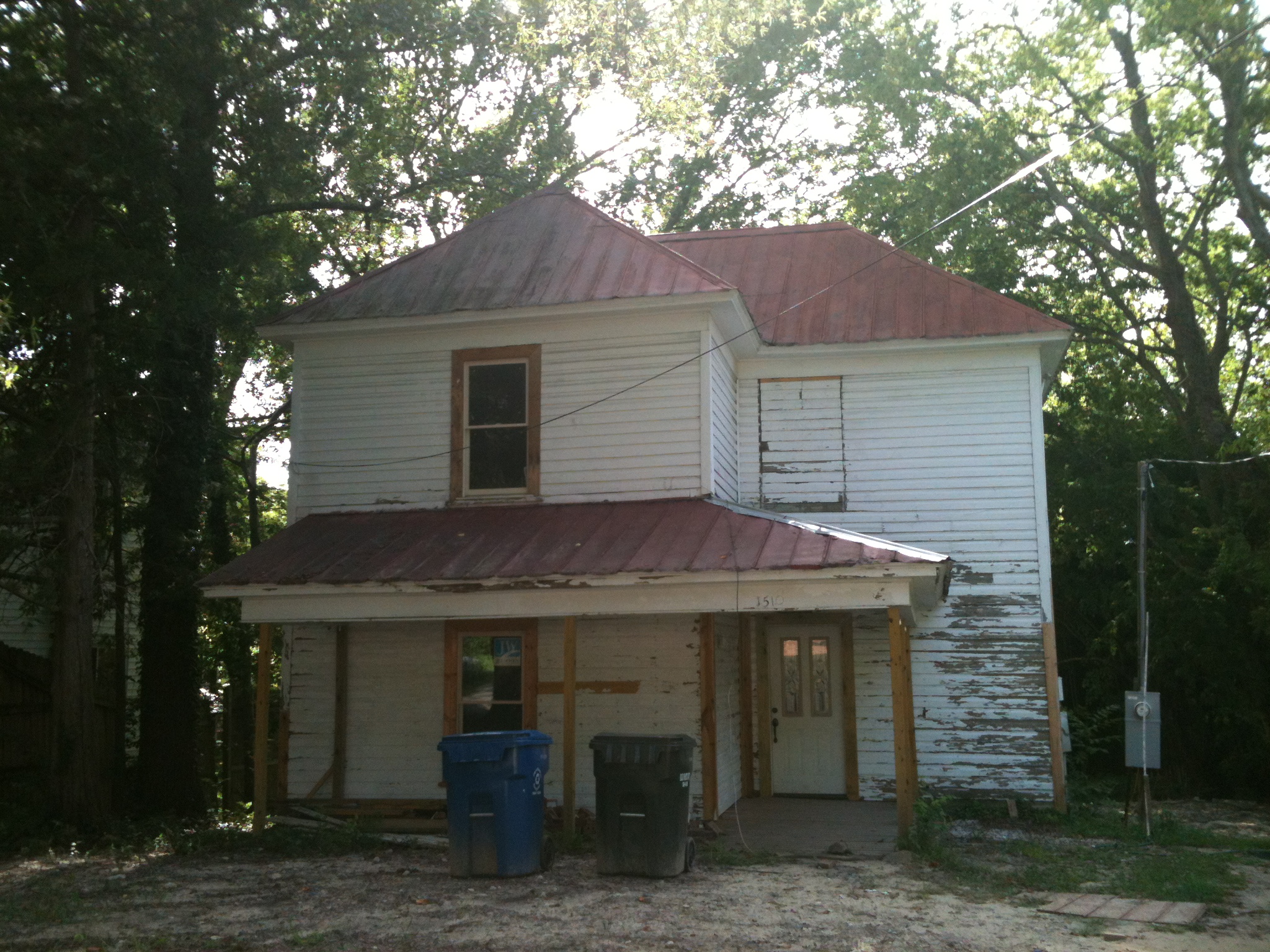 (Below in italics is from the 2003 Lakewood Park National Register listing; not verified for accuracy by this author.)
House of identical form to 1508, with a gable-and-wing 2-story form, a hipped roof, a wraparound porch, and a rear kitchen ell. This house has 2/2 sash windows and German siding that appear to be original. The porch has replacement cast-iron posts. A. G. Wilson, machine operator, was occupant in 1925 and 1930. [1925 CD] 
Renovations of some sort occured between 2008-2012 but seem to have stalled as of 08.06.2012.  The porch has been propped up as in the picture above for over 2 years.