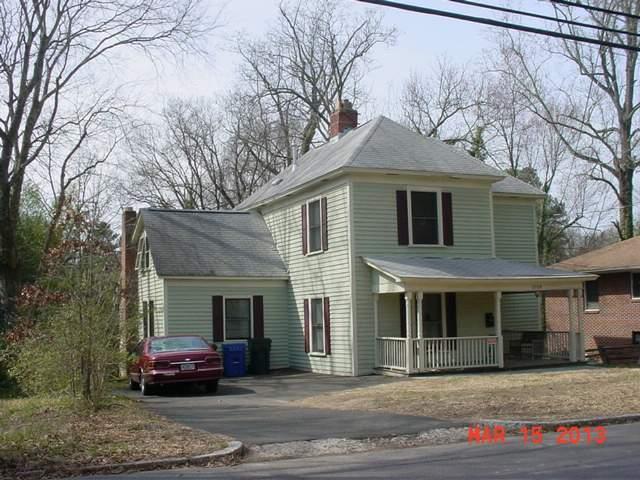 (Below in italics is from the 2003 Lakewood Park National Register listing; not verified for accuracy by this author.)
Rufus and Annie Rigsbee House. Gable-and-wing 2-story house with a hipped roof,
weatherboards, boxed eaves, a large center chinmey, and a wraparound porch. The
1/1 sash windows and the paired tumed posts may be replacements. The side-gabled
1-story wing on the south side is an addition. The original owners were Rufus and
Annie Rigsbee. TheW. I. Dodson family has owned the house since before 1952.
[1925 CD; letter from owner]
Other early residents, besides various generations of the Rigsbee family included Marvin W. Crews and Marvin S. Crews, who worked at nearby Lakewood Dairy where TROSA is now. 
This house was extensively renovated in 2012 and 2013 after being empty for a good while. It is currently a Bob Schmitz rental.