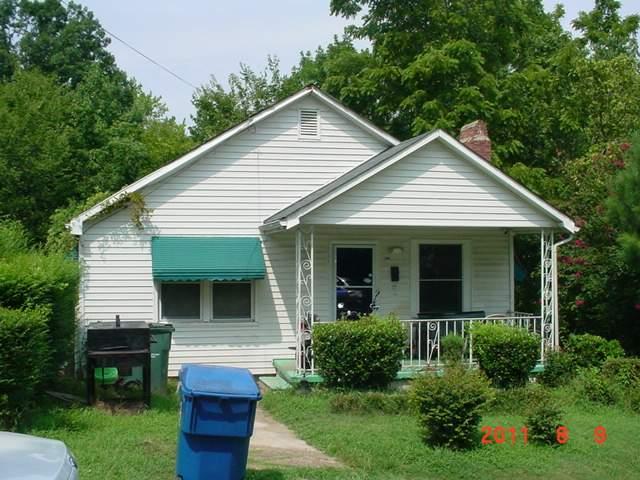 This one-story, front-gabled house is three bays wide and double-pile with a gabled rear ell on the
southwest corner. The house has a painted concrete-block foundation, vinyl siding and windows, an interior
brick chimney, and an exterior brick chimney on the north elevation. The replacement front door is sheltered
by an off-centered, front-gabled porch supported by decorative metal posts on a concrete slab floor with a
metal railing. The site slopes to the rear to reveal an exposed basement with entrance and window on the
north elevation. County tax records date the building to 1948; the earliest known occupant is George H. Perry
(laborer, Liggett & Myers) in 1950. Mrs. Josephine Perry operated a beauty shop here as well.