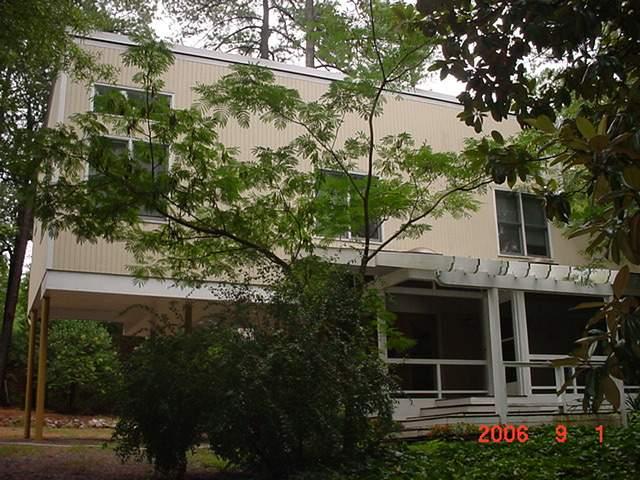 (Durham County tax office)

(Below in italics is from the National Register listing; not verified for accuracy by this author.)
2-story frame Contemporary-style house with a shed roof, vertical wood sheathing, large windows, and 2 front porches, one an open pergola, the other screened. At the left side, the lower level is an open carport.