In tours
This building does not appear in any tours yet.
Last updated
Fri, 07/08/2011 - 11:30pm by gary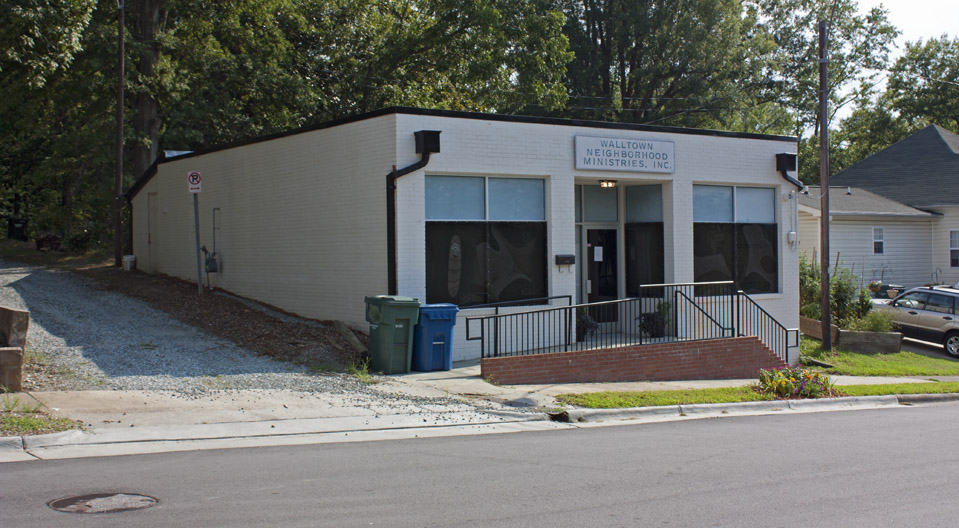 Built as a grocery store ~1930, 1307 Knox St. was run by Benjamin W O'Neal during the 1930s, and by Walter Gresham during the 1940s. By the 1990s, the store was a haven for drug activity, with a drug-trade-infamous pay phone outside; in 1999, it was purchased by Self-Help, and renovated via a grant from the Duke Office of Community Affairs. The building houses Walltown Neighborhood Ministries, a group of 5 neighborhood churches and students from Duke's Divinity School that formed in 1996 to help advocate for and provide services to the neighborhood.
Find this spot on a Google Map
36.013196,-78.914049