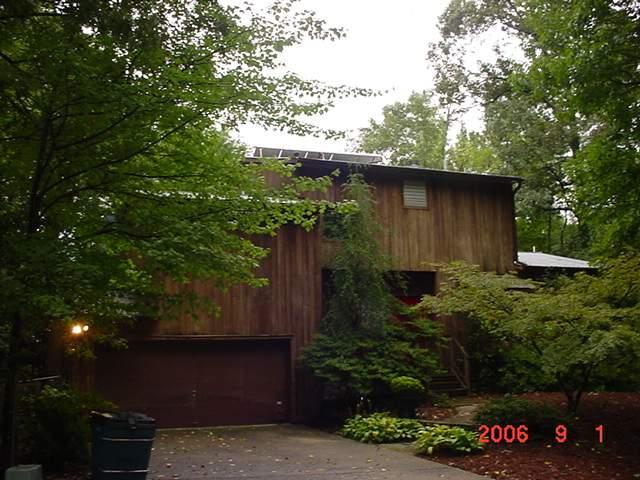 (Durham County tax office)

(Below in italics is from the National Register listing, edited to include additional information.)
2-story side-gabled "Harkrader House" of contemporary passive solar design, designed by Durham architect Richard Harkrader and built by New Morning Construction in 1985. The home is set on a heavily wooded 1-acre lot. Although similar to the house across the street, unlike most homes built by New Morning Construction, this is a larger house that was custom-built for the original occupant. 
The door is recessed in the main façade, with a 1-story garage wing at left. Large decks extend on the right side and the rear. Other features are stained weatherboard, sliding windows, and sliding doors. The rear southern exposure contains extensive windows and there is a solar hot water heater on the roof.