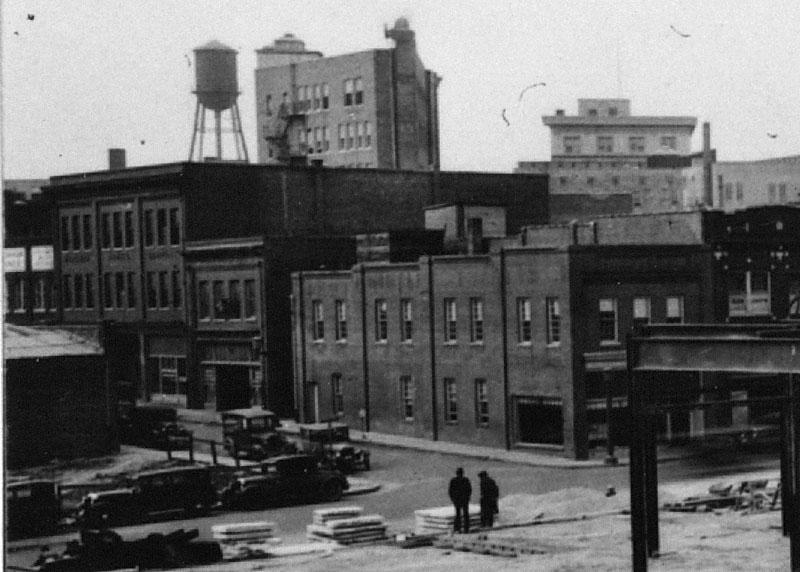 Looking southwest from the Post Office Site, 1934.
(Courtesy Durham County Library)

125 Orange St. was a small commercial establishment just to the north of Markham Jones "retail grocers". By mid-century, it has become the "Duke Sport Shop." Think this was before Duke cracked down on their trademark?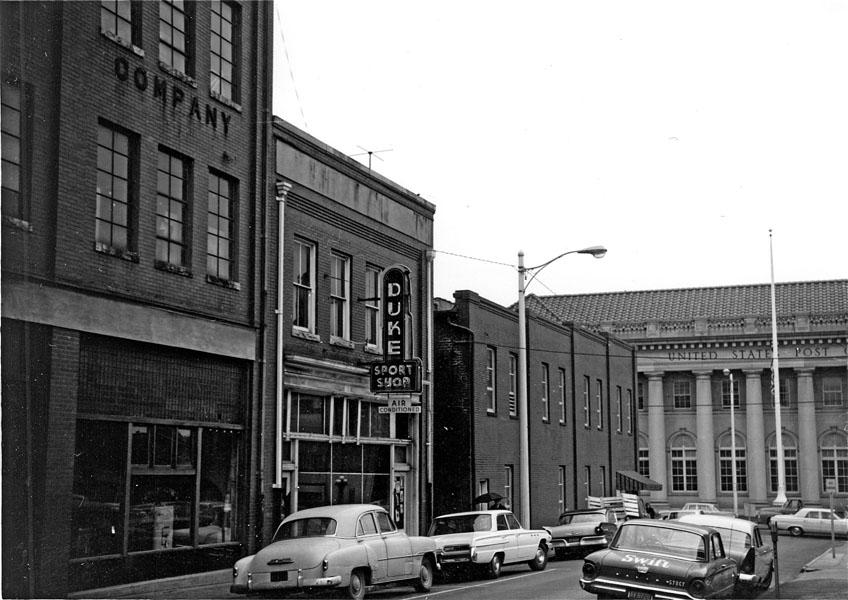 Looking northwest, 1963.
Sometime in the late 1960s-early 1970s, the first floor of this building was 'colonialized' with shutters, a pedimented doorway - etc. -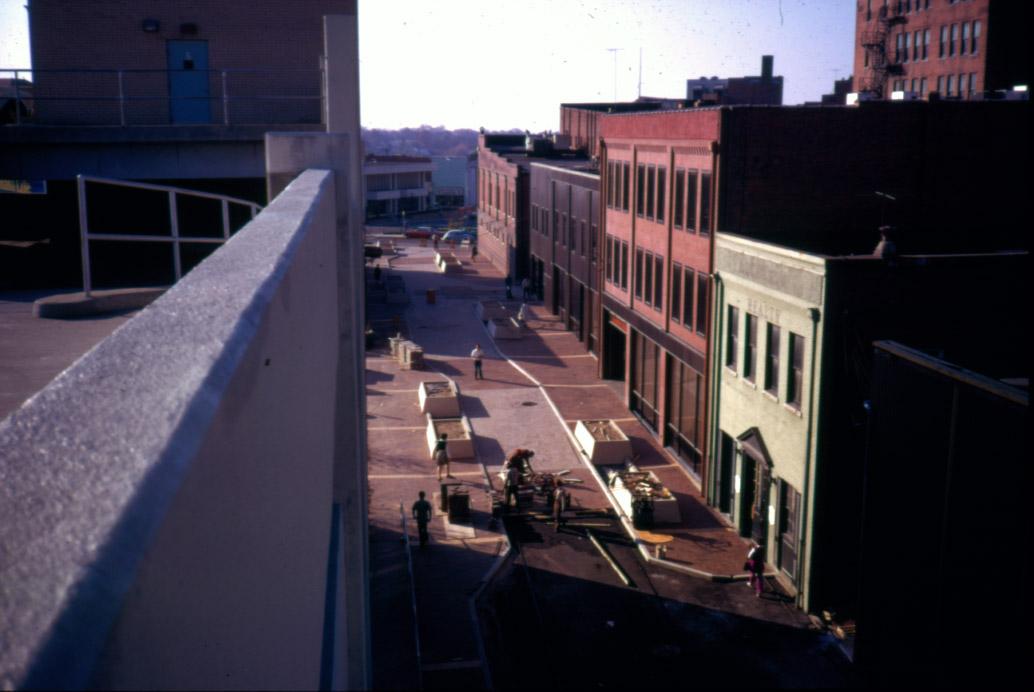 Early 1970s.

but the second floor is intact.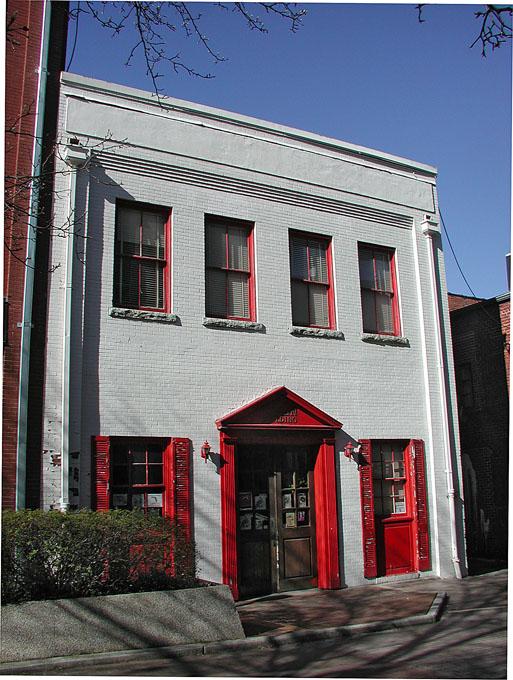 Looking west, 2007. (Photo by Gary Kueber)