Some blocks are just really, really hard to put together a sequence of images for - the south side of the 100 block of East Parrish St. is one of those.

Below is one of the few views of the block face, with 108 East Parrish clearly visible, and the remaining structures rather fuzzy.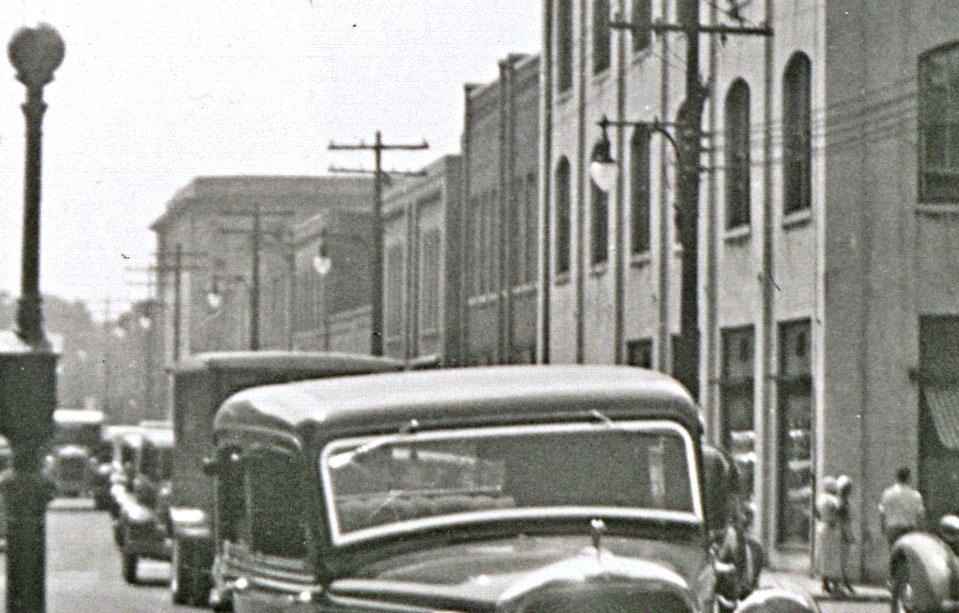 Looking east, 1940.

Another view of the block, from a colorized postcard, shows the block face, albeit without much detail.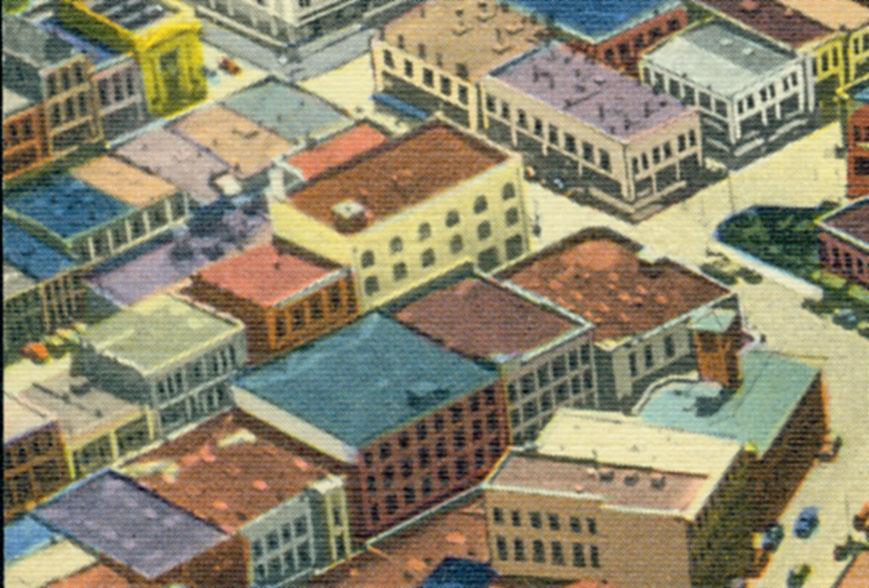 The "Oriental" - one of Durham's earliest Asian restaurants, was established in this block during the 1940s.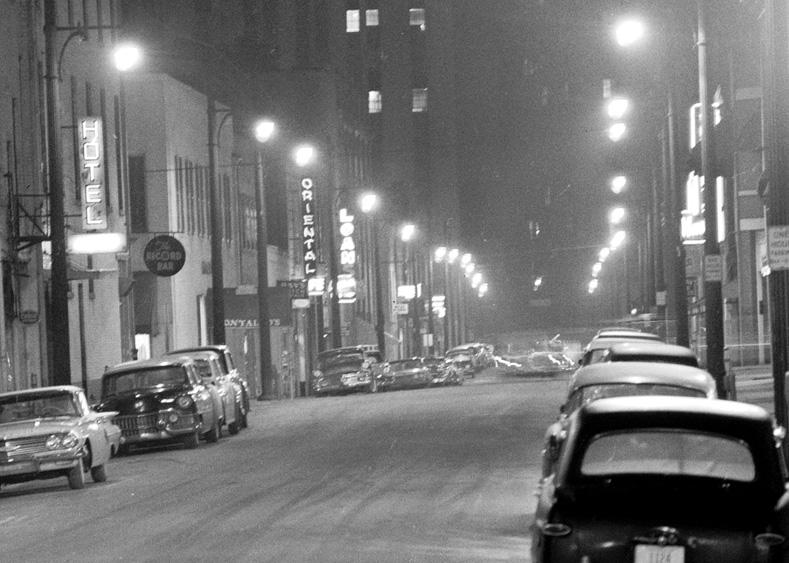 Looking west from the 200 block of East Parrish at night, early 1960s.
(Courtesy The Herald Sun)

Probably during the 1970s, 122-124 E Parrish appears to have been re-faced with new brick, but, from studying the aerials, seems to be the same building.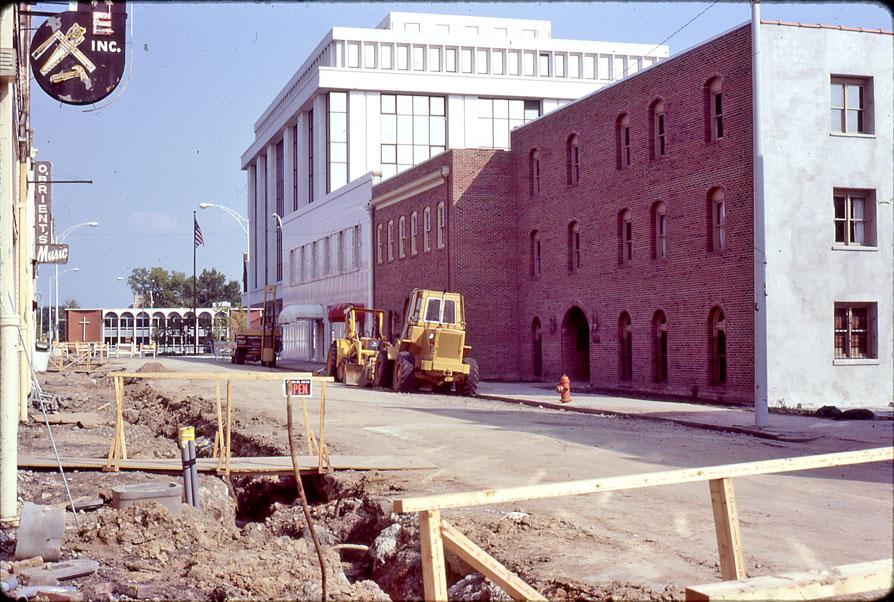 Looking east, 1980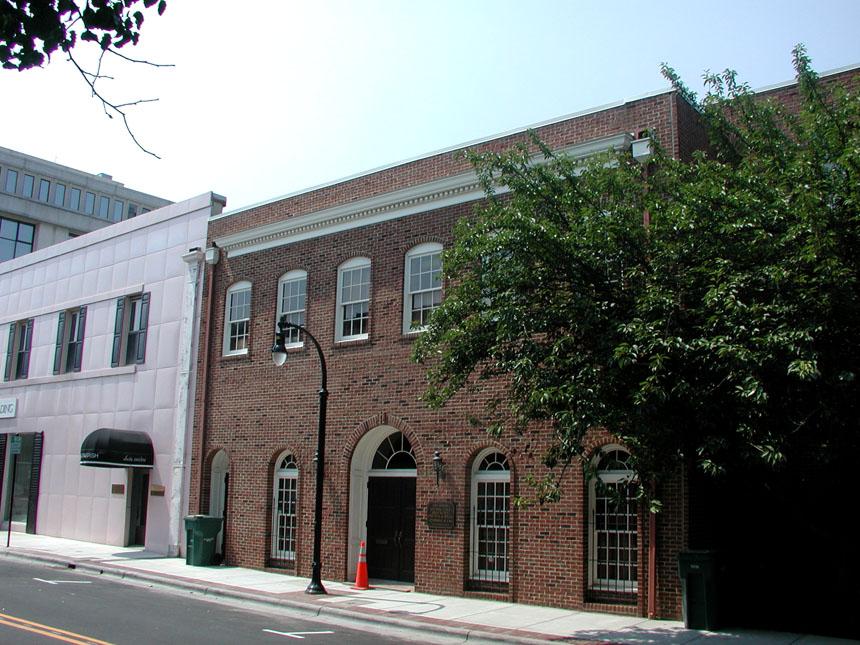 122 East Parrish, looking southeast, 2007.

122 East Parrish houses a law firm, CBP, which also owns the large surface parking lot on the northwest corner of Church and Main Sts.