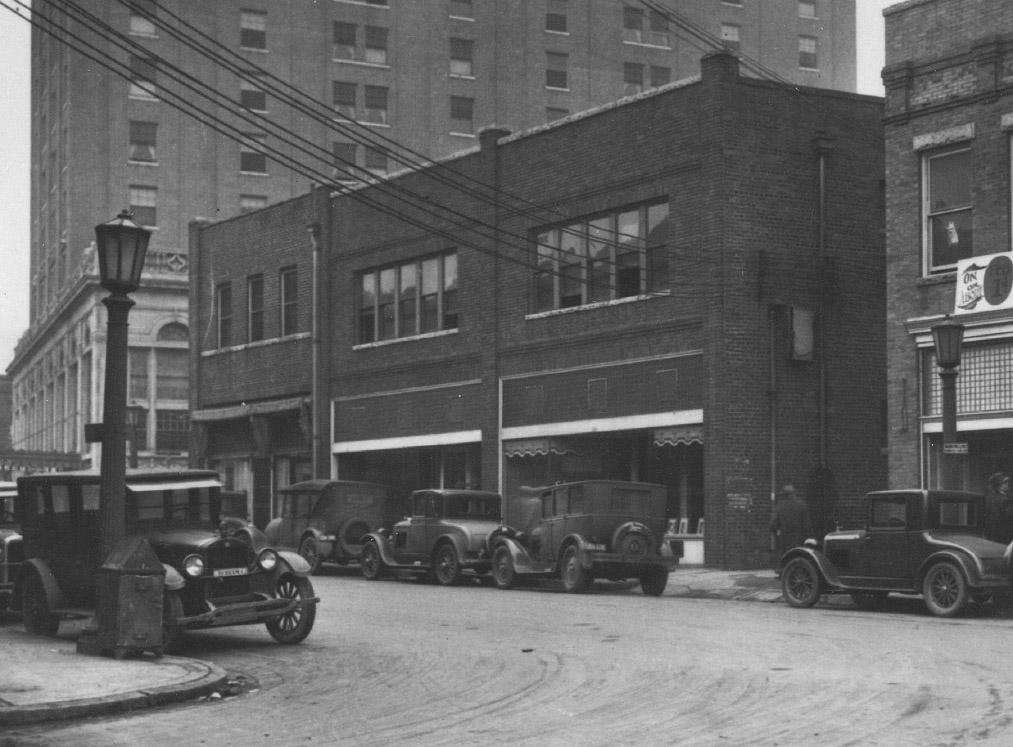 121 Market Street was built in the early 1920s on previously vacant land.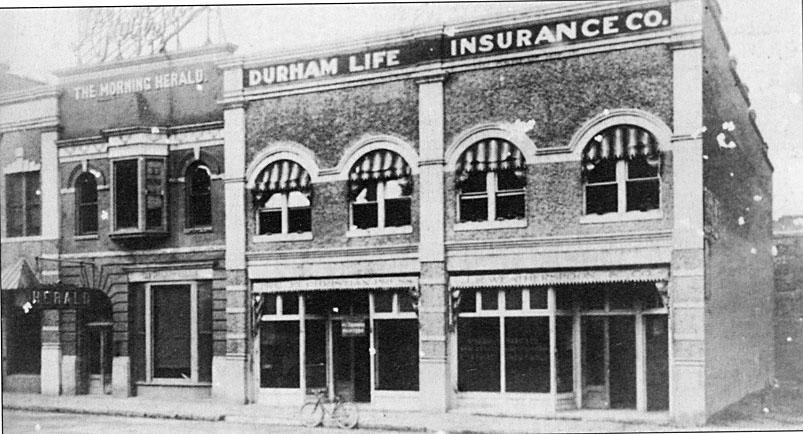 Above, the original Morning Herald building, with the Durham Life Insurance Company to its north. 121 Market and 136-138 E. Chapel Hill were built to the north (right) of the insurance building.
(From "Images of America: Durham" by Steve Massengill)
The Durham Morning Herald grew out of the remains of the Durham Globe and the Durham Recorder in 1894. The first building was constructed on Market Street on a lot purchased from John Sprunt Hill. In 1920, the Morning Herald was ready to expand and purchased the insurance building next door.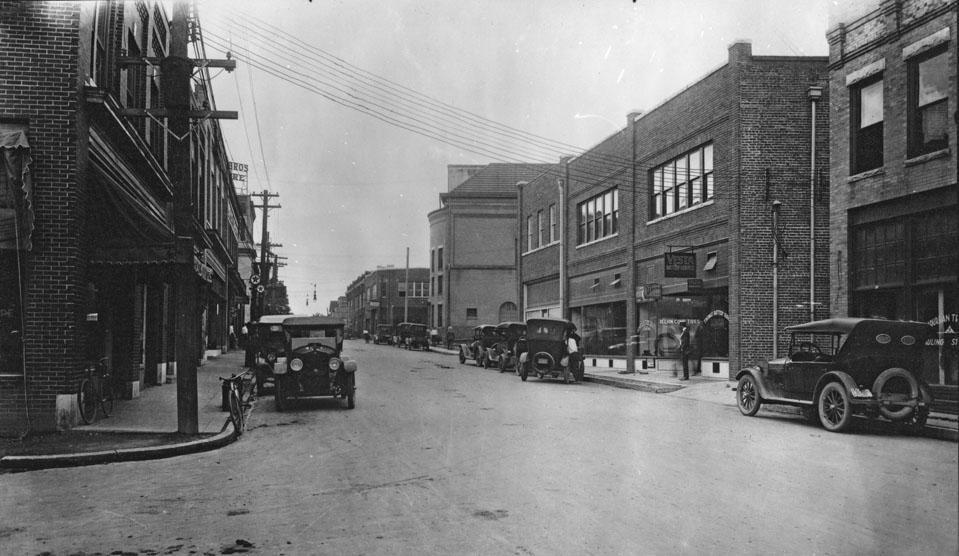 Looking west from Roney St. (with the Academy of Music in the background, so pre-1924.)
(Courtesy Herald-Sun)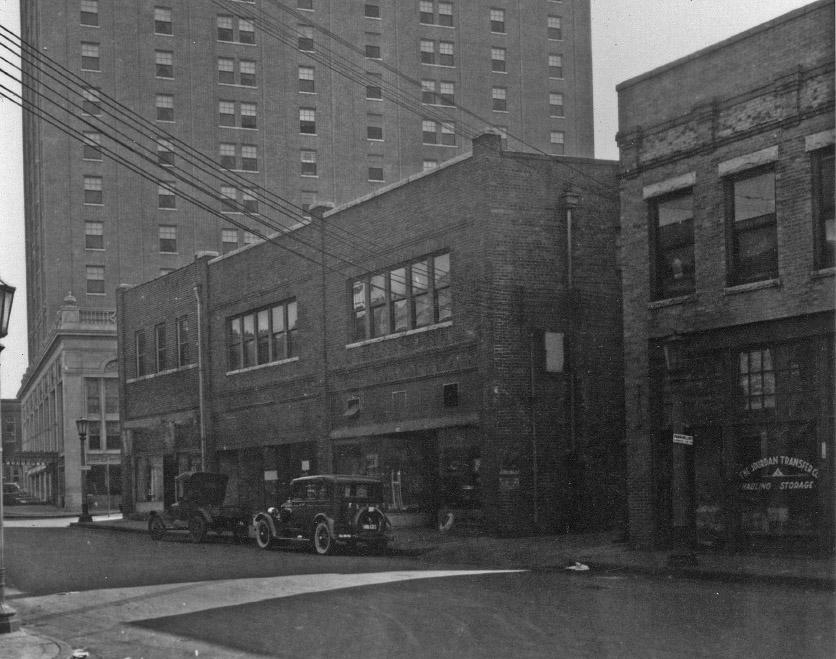 Late 1920s-1930, after the 1924 construction of the Washington Duke Hotel.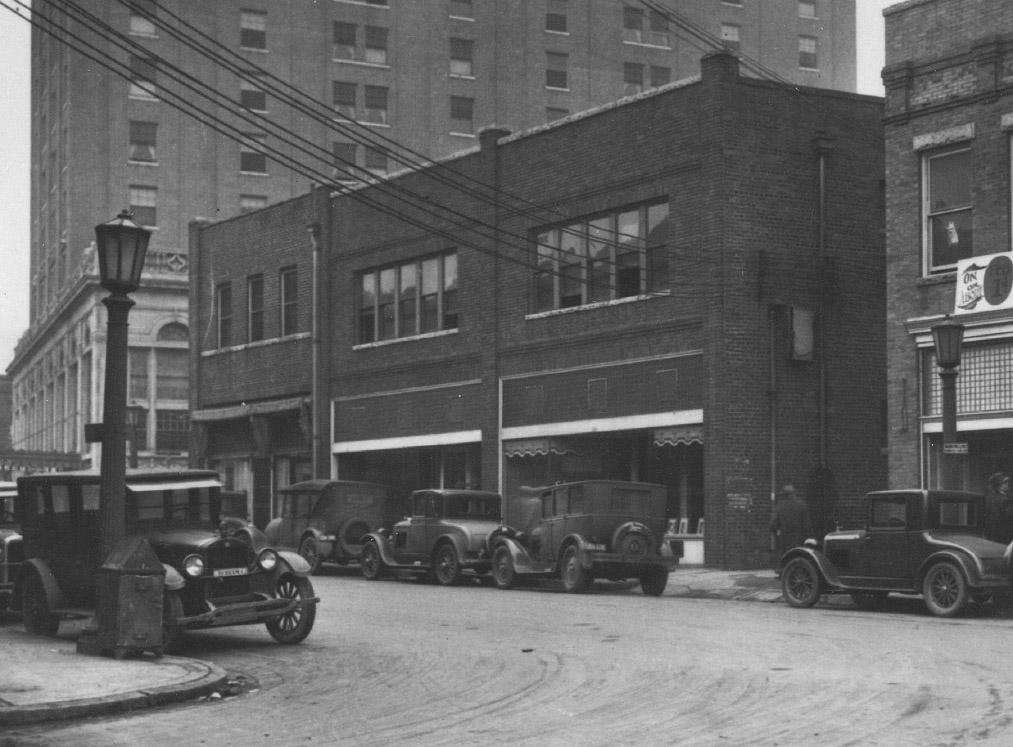 From Roney and East Chapel Hill, looking southeast, late 1920s-1930s
(Courtesy Durham County Library)
In 1929, the Herald acquired the Durham Sun, which had formerly been located in East Main St. (that building still stands at 306 E. Main). In 1930, the company tore down the above bulidings to build a new Herald-Sun building.
By the 1940s, the Herald-Sun again needed to expand and purchased the buildings to the east of the alley, including 121 Market St.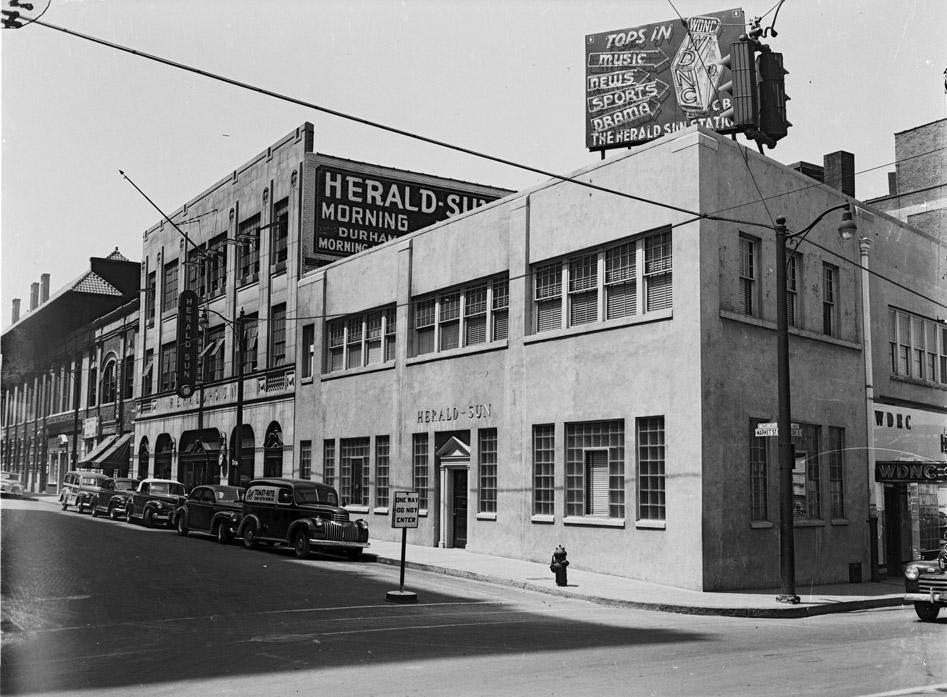 121 Market St. with the pedimented entrance and "Herald-Sun" above the door - part of the 1940s expansion
(Courtesy Herald-Sun)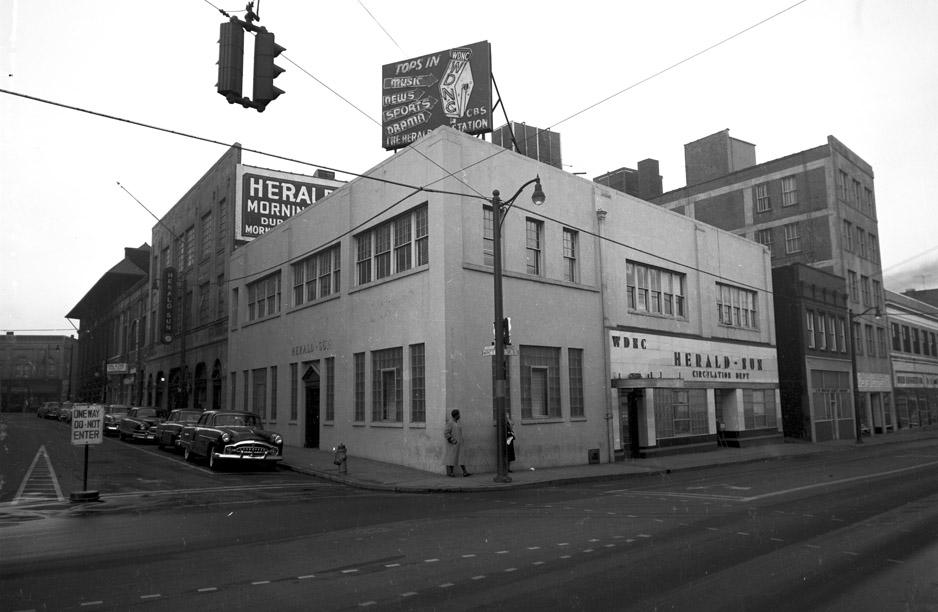 The corner of East Chapel Hill and Market St., 1950s. Looking southwest.
(Courtesy Herald-Sun)

By the 1950s, the paper was ready to expand again - first, with a new addition to the west on East Chapel Hill St.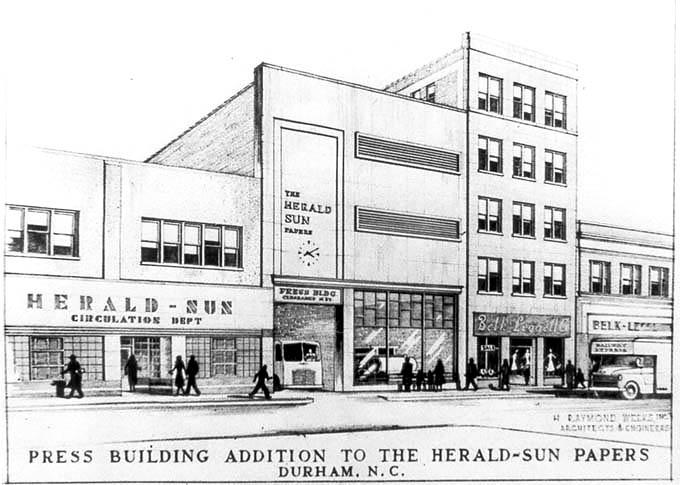 Above, a rendering of the addition.
(Courtesy Durham County Library)

And - needing still more room, the Herald decided to add a fourth floor to their larger building on Market St. in 1963. Below, a before/in-process picture.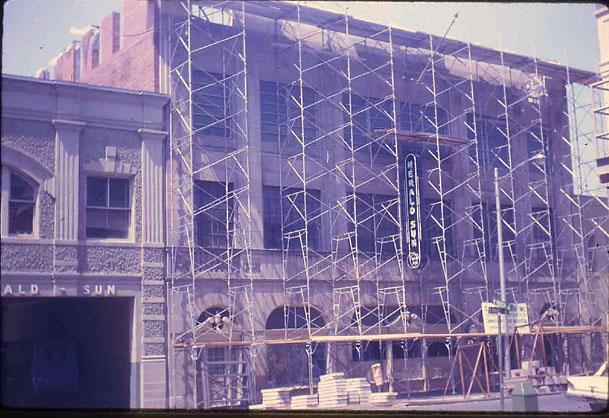 (Courtesy Durham County Library)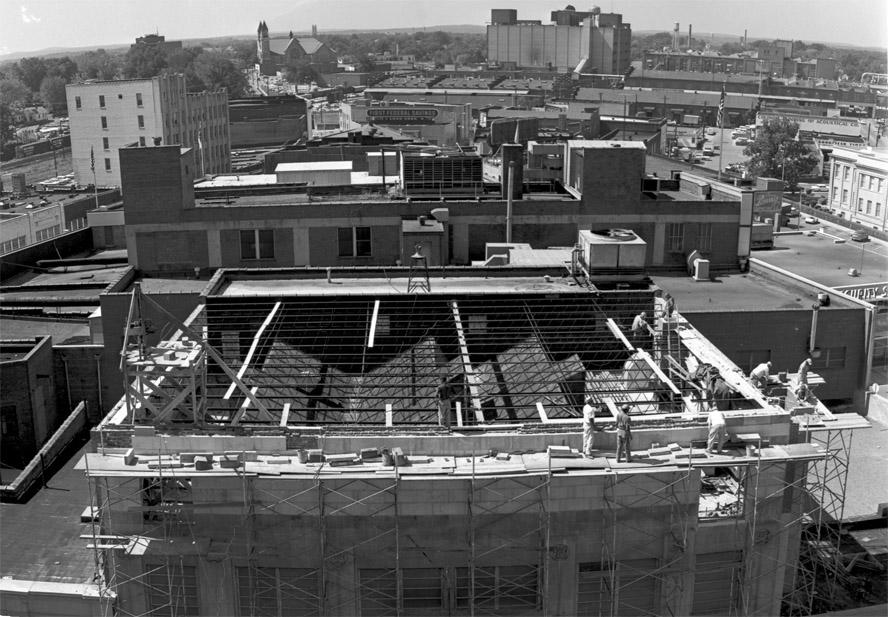 09.17.63

And with a completed fourth floor addition, below.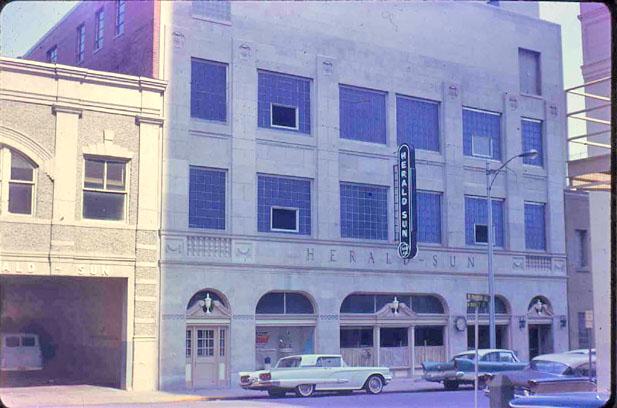 (Courtesy Durham County Library)

In 1977, the Belk Leggett buildings to the west of the Herald-Sun were demolished. Some of this area became parking for the Herald-Sun - I don't know who actually demolished the buildings.

By 1986, the paper was ready to expand once again, and built a large addition on some of the space where Belk-Leggett had been - it allowed loading of trucks in the middle of the 'triangle' of East Chapel Hill, West Main, and Market. However, the paper only used the addition for another 4 years, as they moved out to the Bypass on Labor Day, 1990. The former newspaper buildlings became the 'Bull City Business Center'.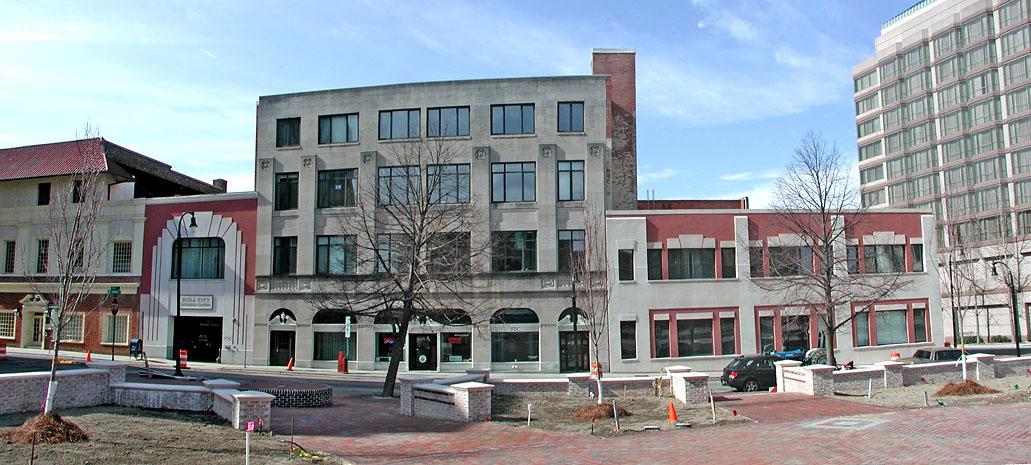 View of the Market St. buildings, looking west, 2007. (Copyright Gary Kueber)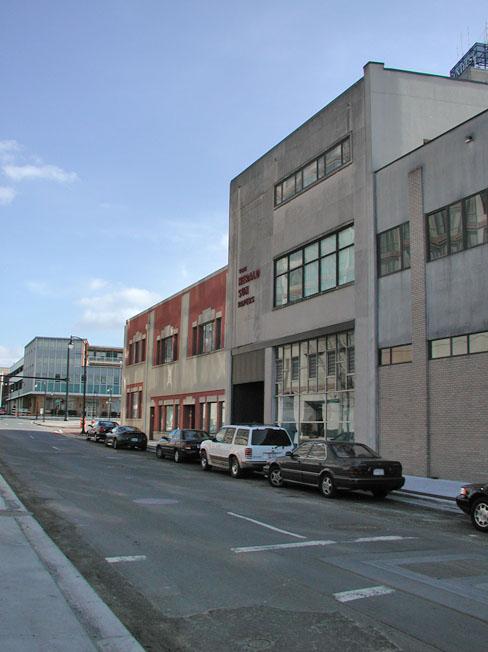 Looking southeast from East Chapel Hill St., 2007 (Copyright Gary Kueber)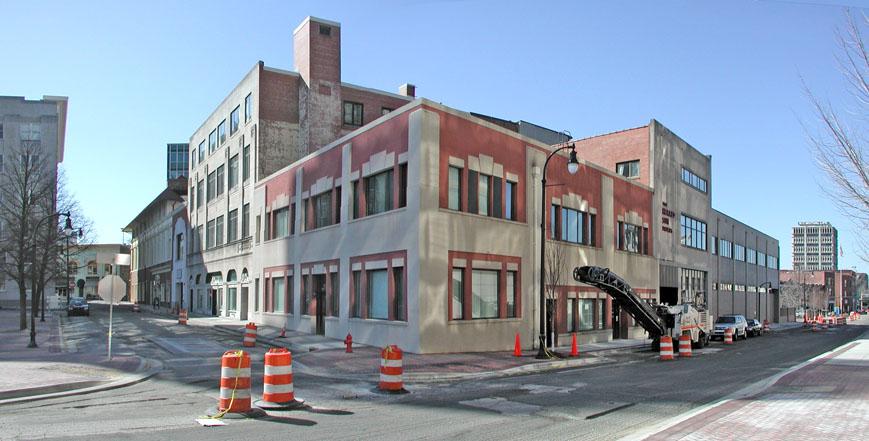 121 Market, looking southwest, 2007. (Copyright Gary Kueber)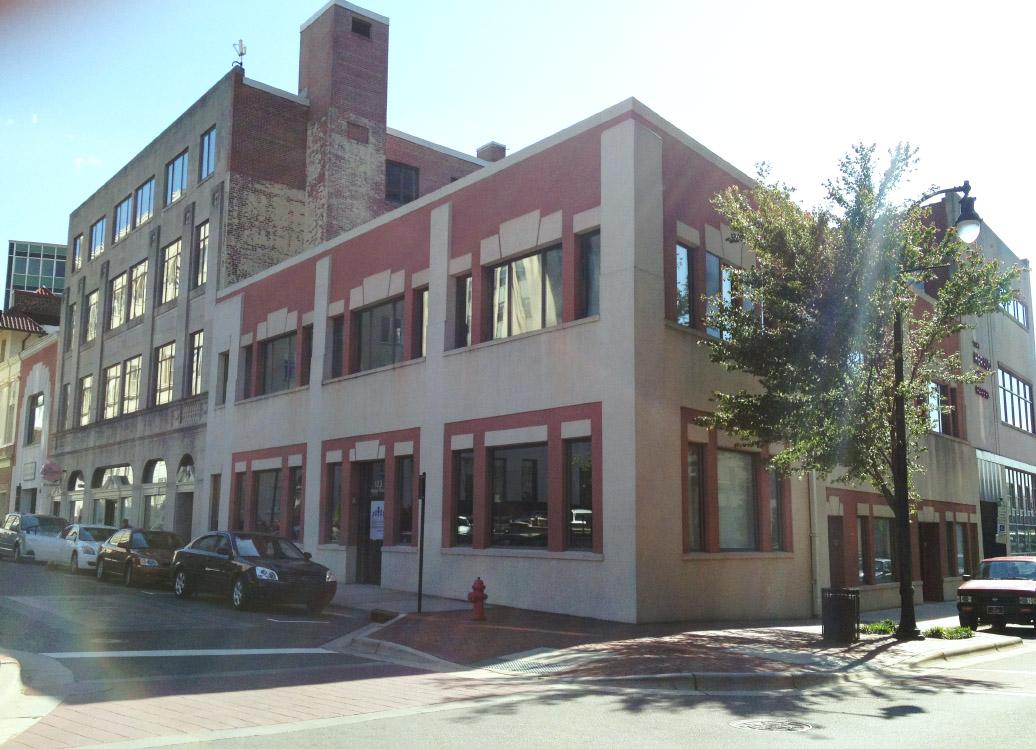 05.12.13 (Crappy but more recent photo by Gary Kueber)