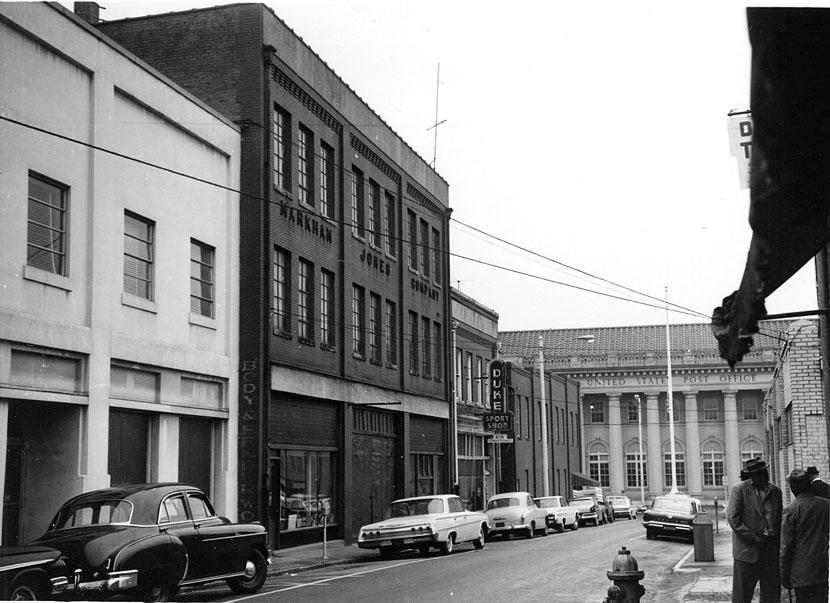 Orange St. was, as the name implies, once a street - with older commercial structures along the western side of the street.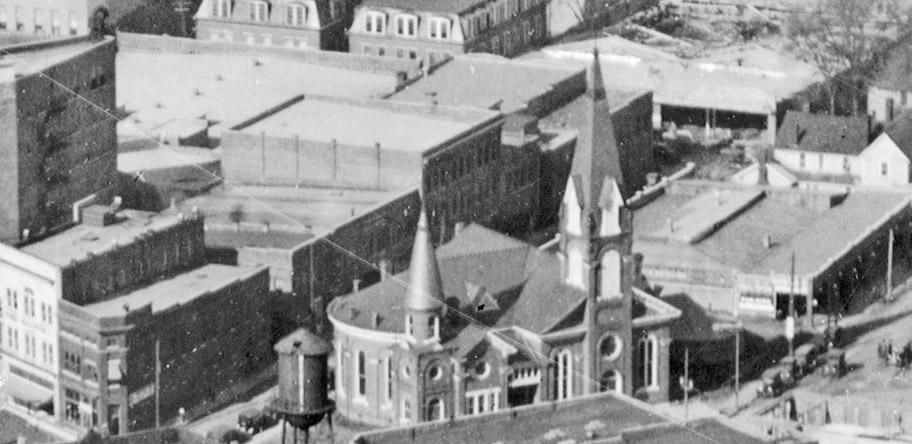 Above, a fuzzy view of the western facades of Orange St. - behind First Baptist Church, 1924.

Below, the view from December 1963, looking northwest on Orange St. Only a portion of 111-113-115 is visible on the left, but the Markham Jones Company building (119-123) is fully shown. Incidentally, notice that the flag is at half-mast after Kennedy's assassination.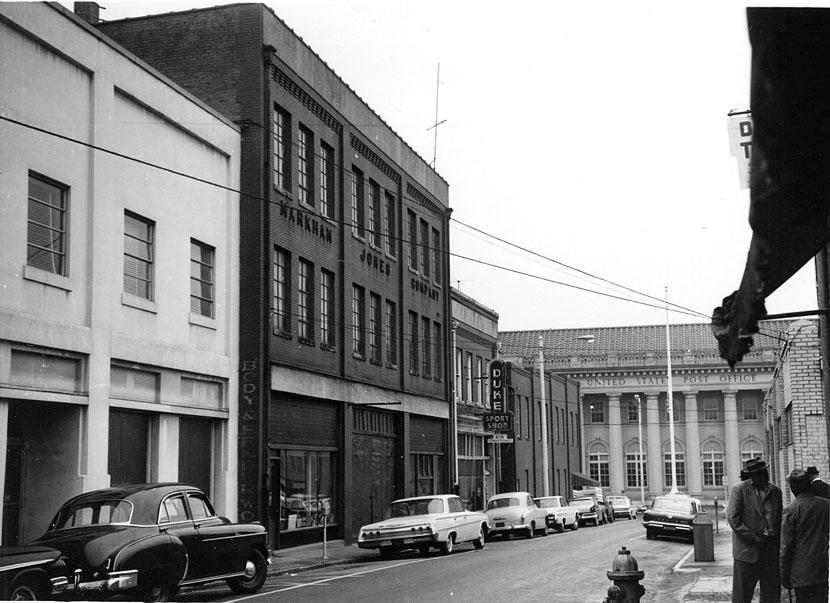 Below, another view looking west from Rigsbee, though a parking lot.
Some bad replacement windows hit the Markham Jones Company (along with a modern-style first floor facade) in the early 1970s.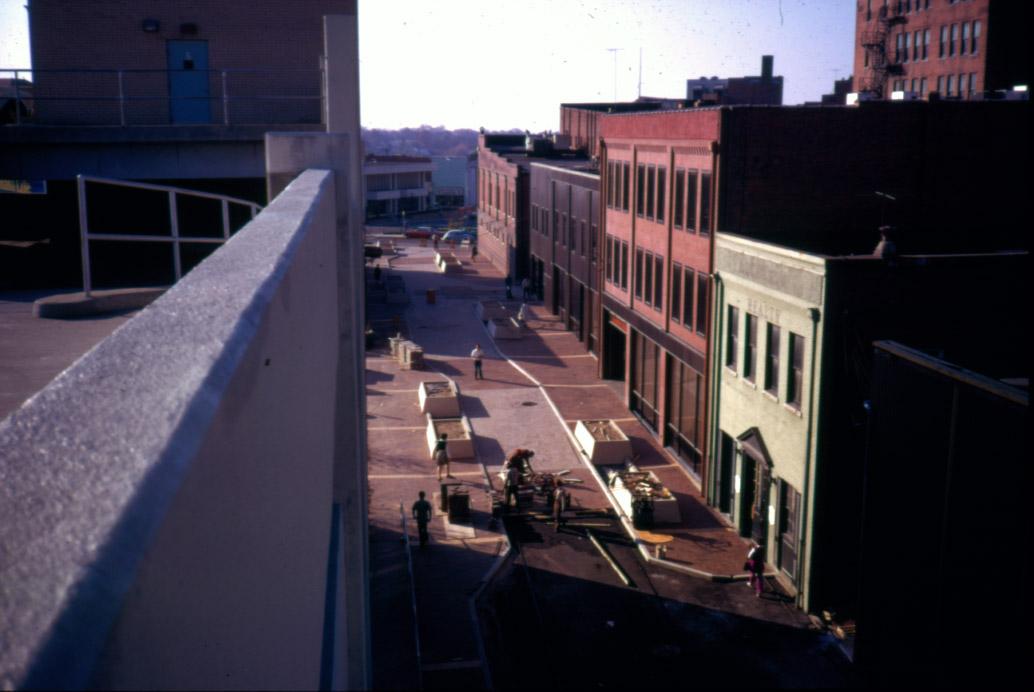 Early 1970s (Durham County Library)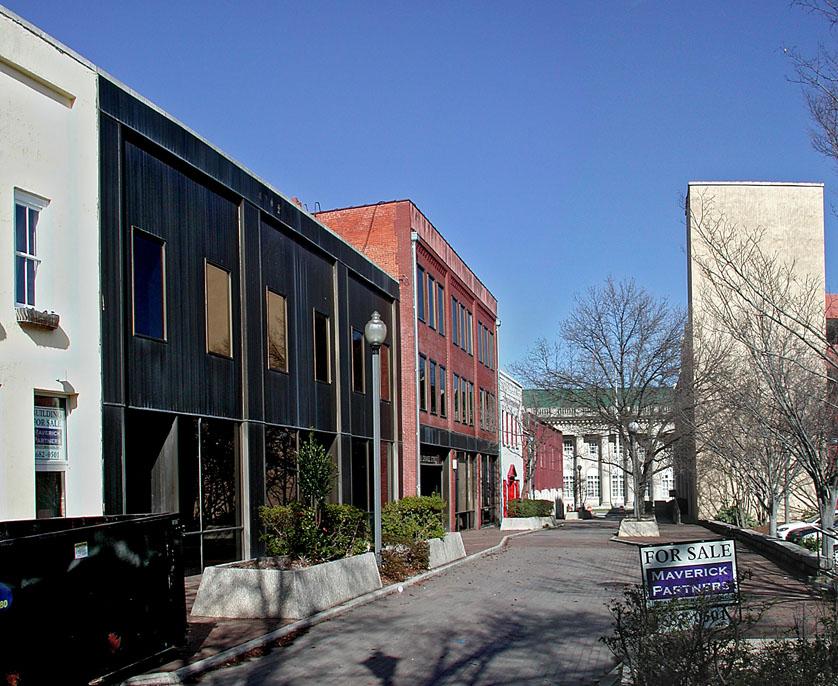 Overall, Orange St. would do well with elimination of the big planters - similar to the ones just removed from Main St. - and a return to a normal streetscape.