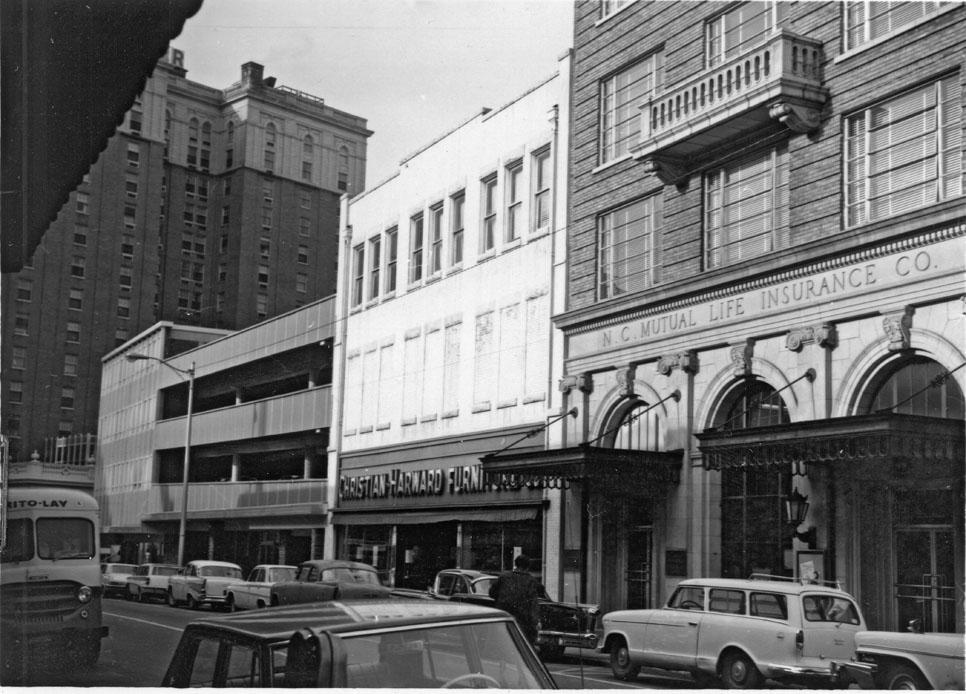 118 West Parrish St. is the oldest building remaining on the north side of the 100 block of Parrish St. It was built sometime before 1905 as a 2-story structure.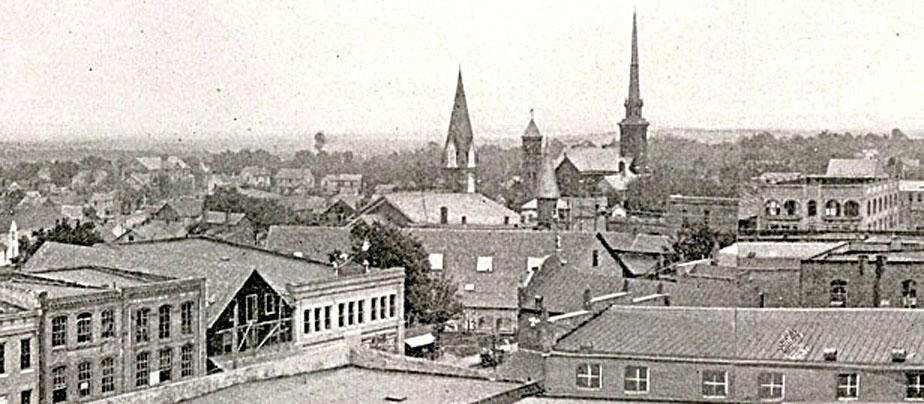 Looking east-northeast, 1905. Parrish St. is to the left, and 118 West Parrish is the rightmost structure in the row, with 3 sets of 3 windows. To its right is a large frame warehouse, which was the Mangum warehouse.
(Courtesy Duke Archives)

During the early 20th century, the remainder of the block was developed with commercial structures, such that 118 W. Parrish was mid-block.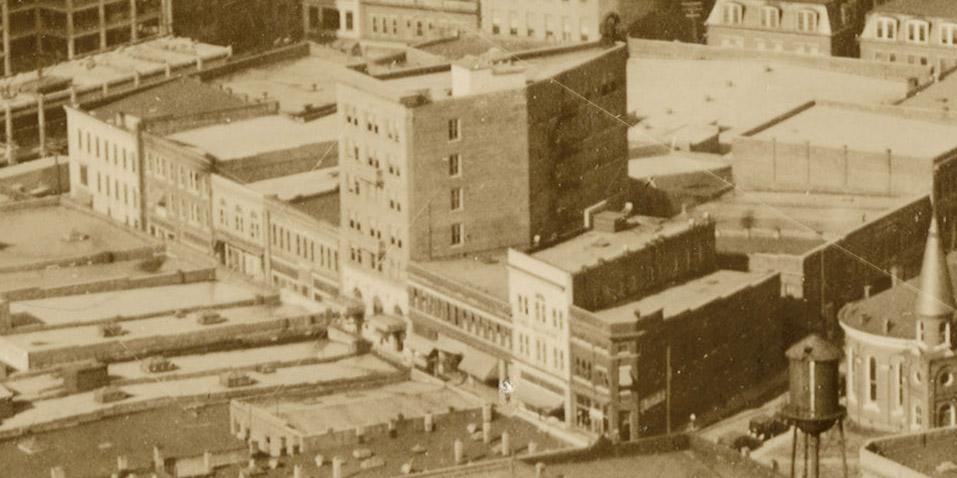 Looking northwest, 1924. 118 West Parrish is just to the left of the significantly taller NC Mutual building.
(Courtesy Duke Archives)
At some point in the early 20th century, BC Woodall's bicycle and harness shop was located here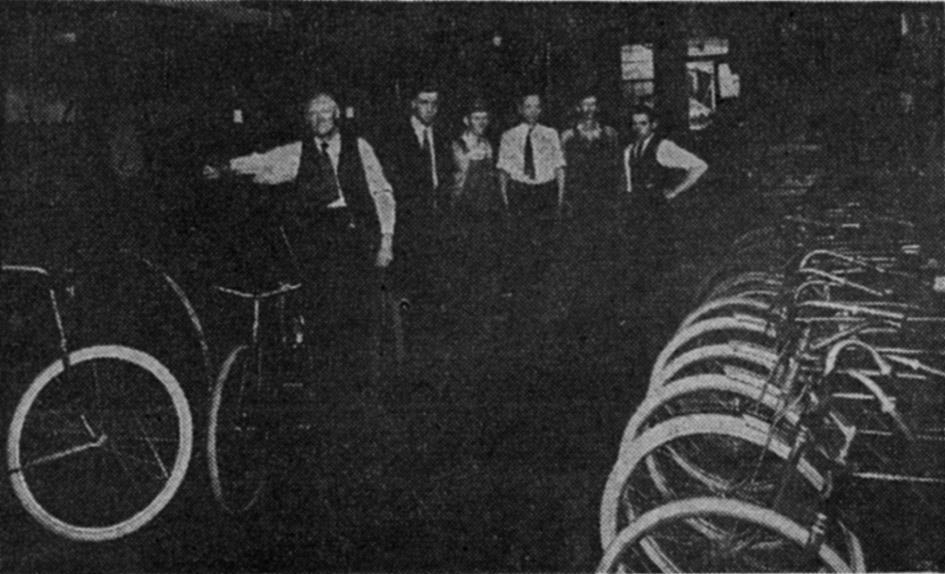 A third story was added to the building sometime after 1924. I'm not sure when this became the Christian-Harward Furniture company, but it certainly was by mid-century.

Looking west down Parrish St., the Christian-Harward sign is visible on the right.
(From "Durham: A Pictorial History" by J. Kostyu.)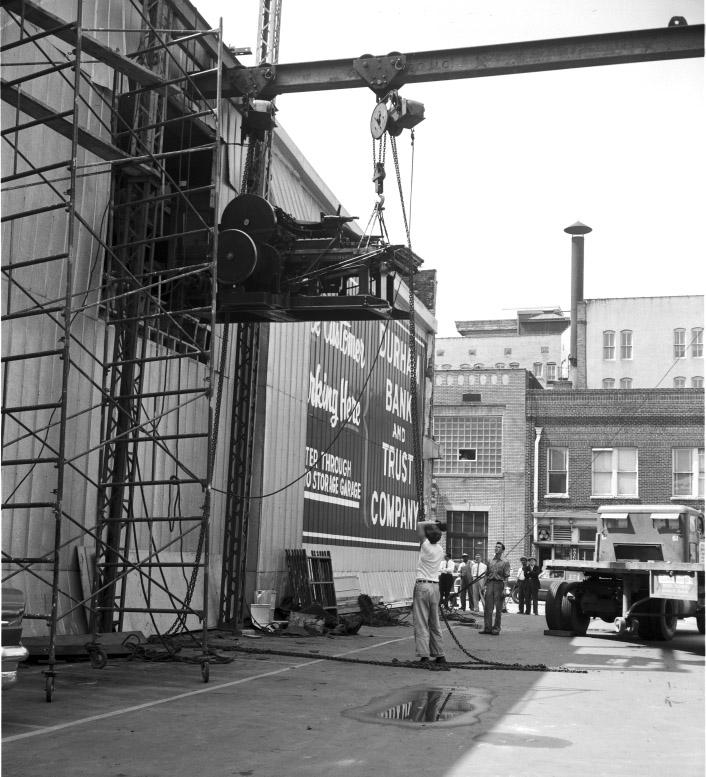 "Christian Printing Moving Press" - 06.07.57 (Courtesy Herald-Sun)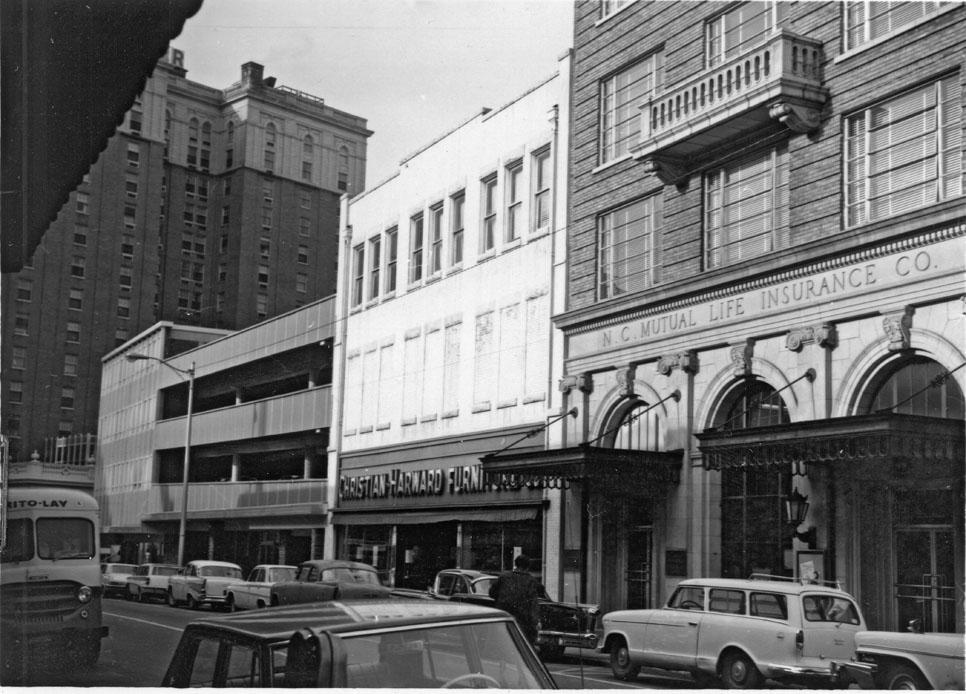 Above, the view looking northwest, 1963.
By the late 1960s, the front facade of this building was covered with a false front, which stayed on until several years ago.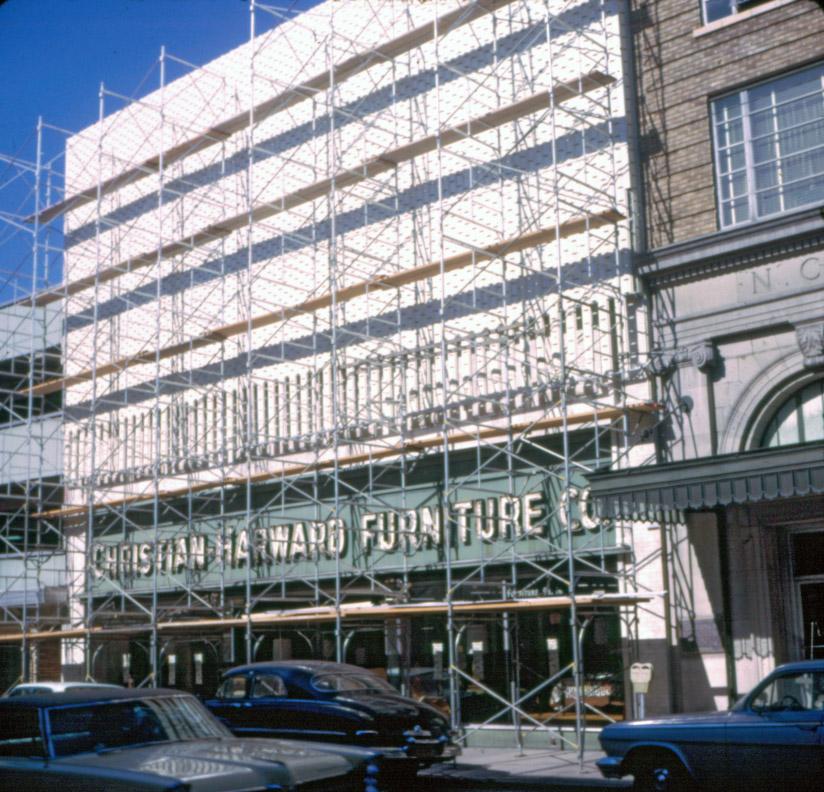 1970 (DCL)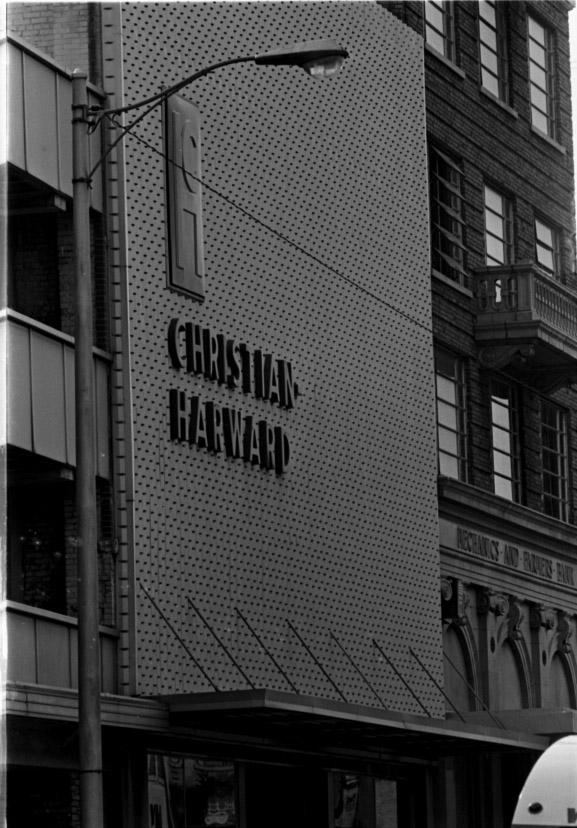 06.12.69
(Courtesy Herald-Sun)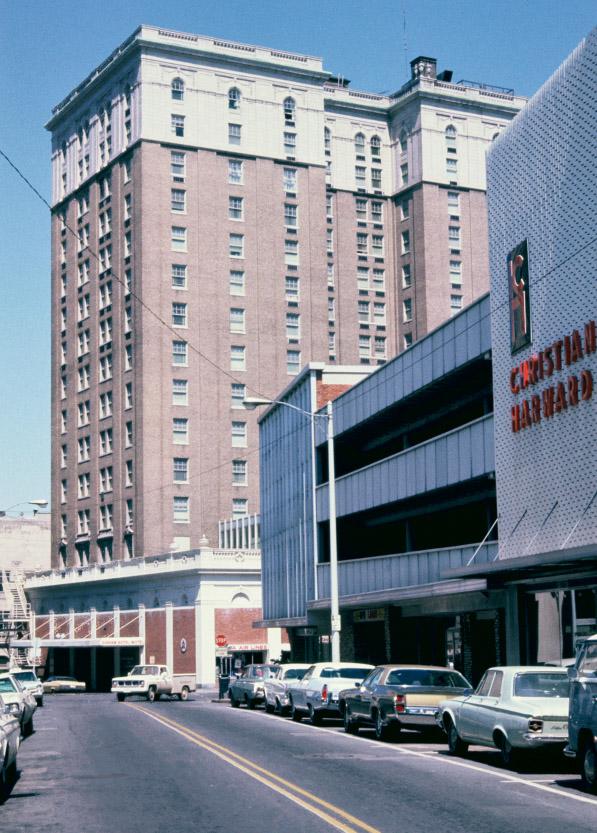 1974
(Courtesy Norman Williams Collection)

This building was renovated, I believe by Carl Webb, in ~2004.)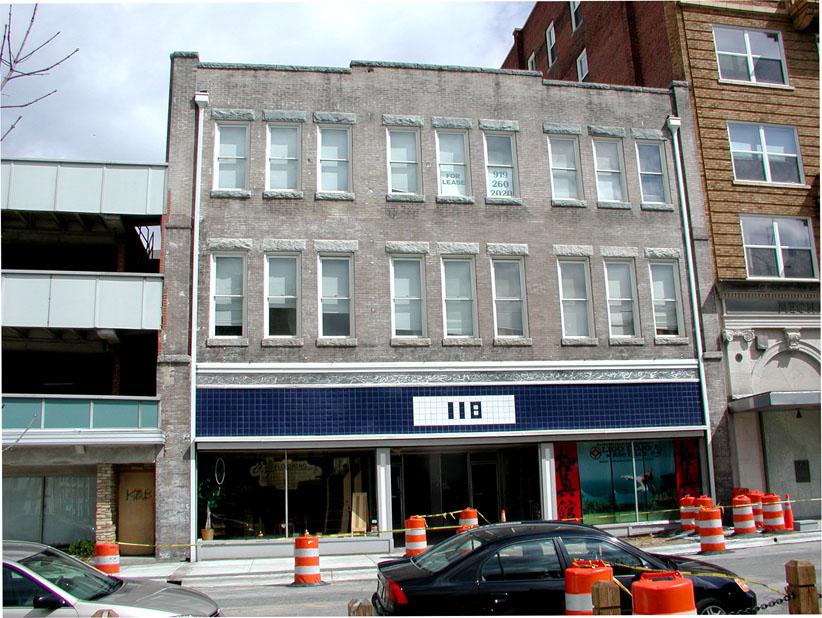 March 2007 (Photo by Gary Kueber)