The south side of the 100 block of West Main St. contains a collection of some of the oldest structures remaining in downtown. The buildings at 117 and 119 West Main St. both date from the 1890s.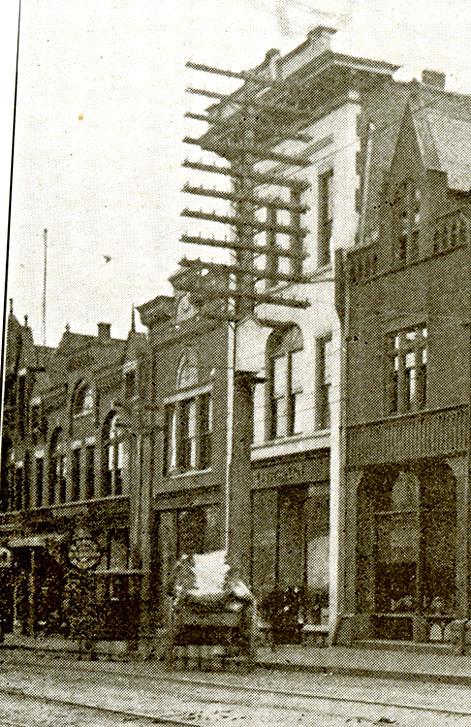 117 and 119 West Main, 1905.
(Courtesy Duke Archives)

An unusual shot shows these buildings from Parrish St. immediately after the fire of 1914 - a view only possible because the normally-intervening buildings had been destroyed.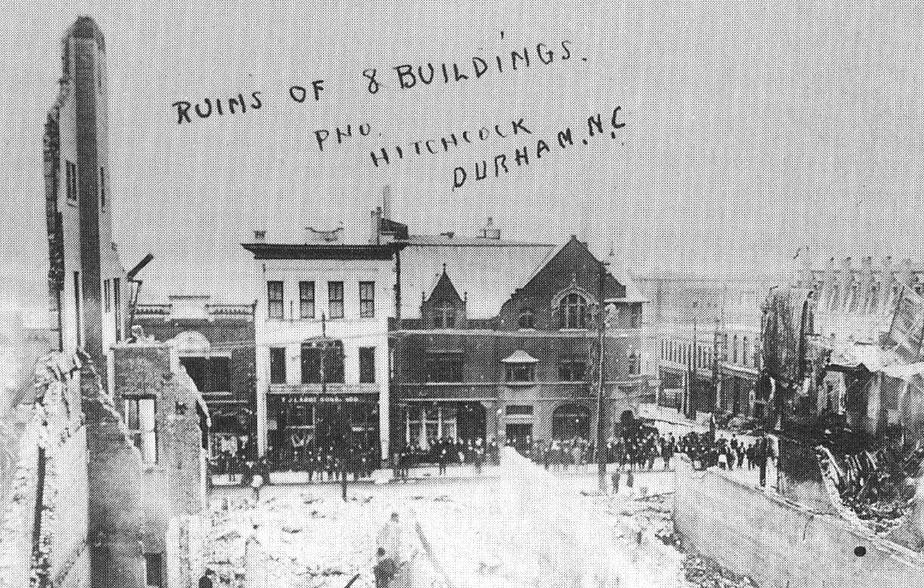 From "Images of America: Durham" by Stephen Massengill

After the original First National Bank building was demolished in 1913 and the new building was built, the buildings at 117 and 119 remained unaltered.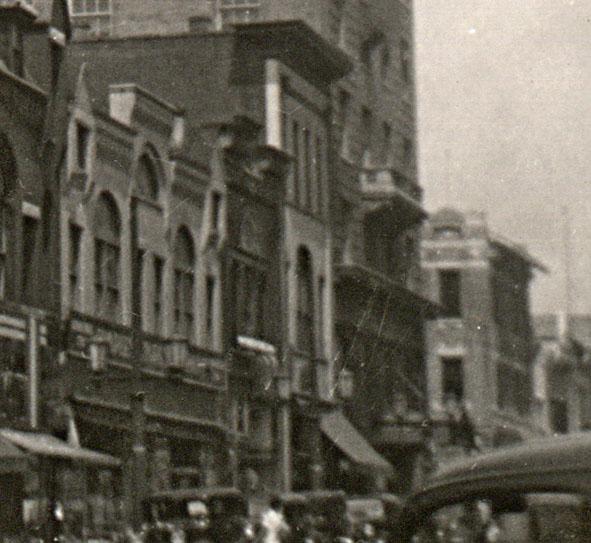 Looking southwest from Main St., 1930s.
(Courtesy Duke Archives)

Mid-century pictures of this buildings are lacking. At some point between the 1930s and 1960, the facade of 119 West Main was altered with removal of the large cornice and modification of the windows (including removal of the large fan-light window in the center of the second floor). By the 1950s, both of these facades were modified again by bricking in the windows and painting of the brick/covering of the facades to accomplish that flat-front look that was all the rage.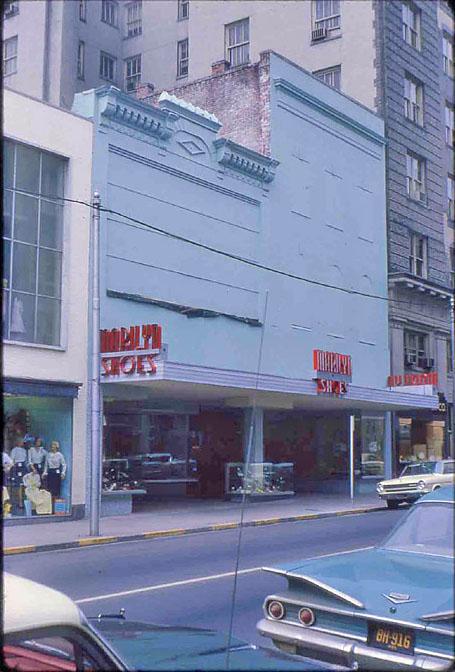 (Courtesy Durham County Library)

Marilyn's shoes, like most everything else on Main St. in the 1960s, didn't last.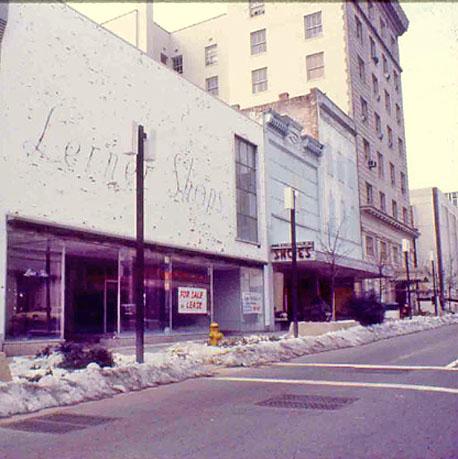 Late 1960s
(Courtesy Durham County Library)

By the mid-1980s, the false fronts/bricking had been removed.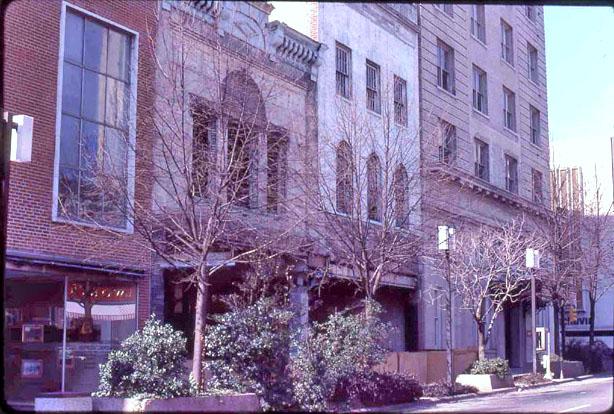 (Courtesy Durham County Library)

One store that stuck it out on Main St. was Baldwin's, which moved down the block (west) from their store to these buildings in 1987.



(Courtesy Durham County Library)

I'm not sure when Baldwin's closed up for good. These buildings have been renovated again. 119 West Main is the Marvell Center, a performance space, and I'm not sure who the current occupant of 117 West Main is.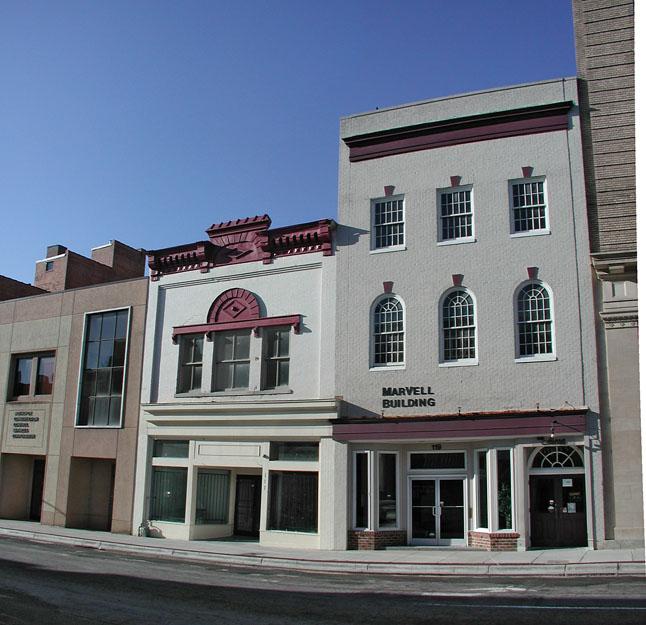 117 and 119 West Main St., 2007. (G. Kueber)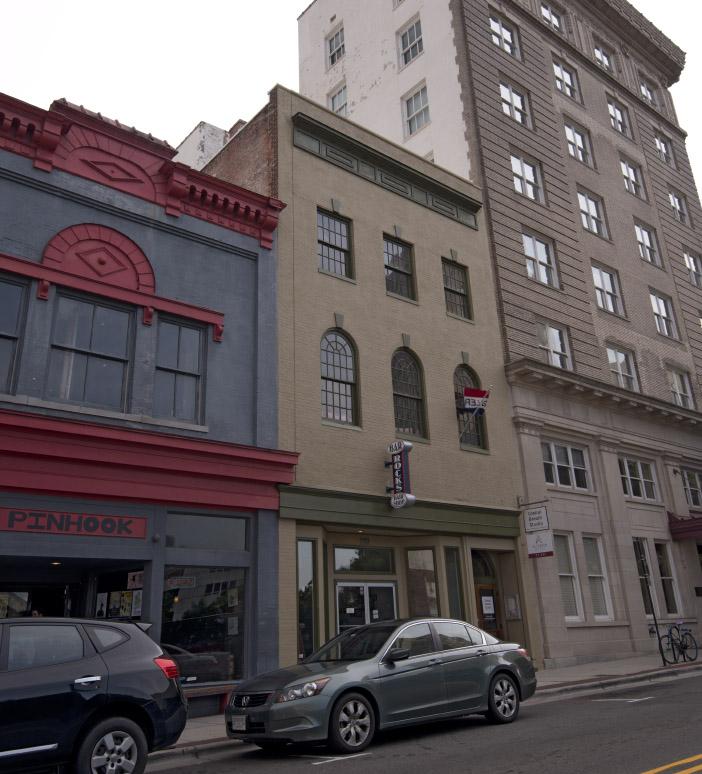 07.26.2015 (G. Kueber)