116 West Parrish was built between 1906 and 1910 as the remainder (western portion) of the 100 block of West Parrish developed subsequent to NC Mutual.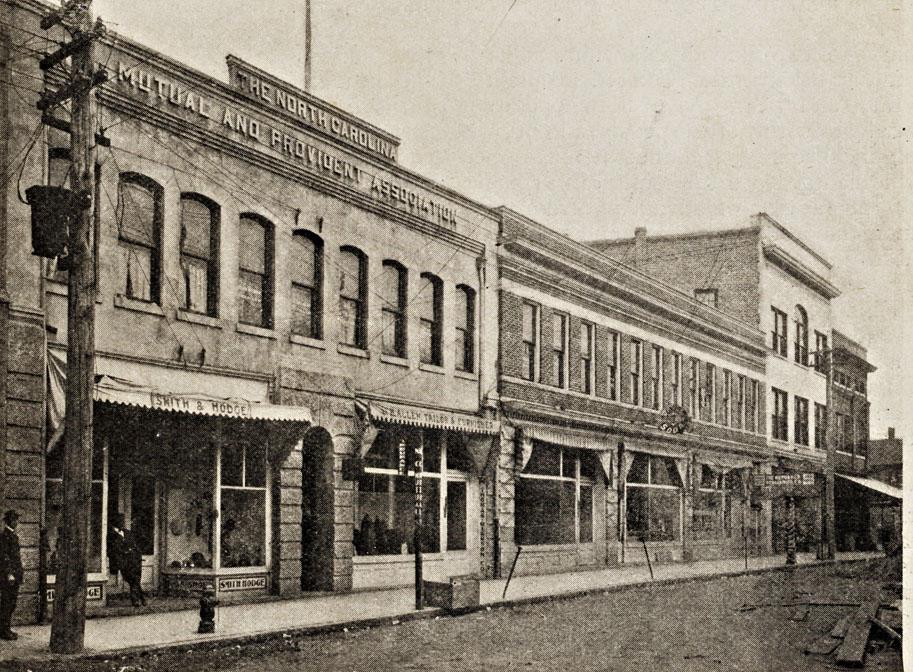 Looking northeast, 1911. The building appears to have a sign that says "_ Soda".
(Courtesy Duke Archives)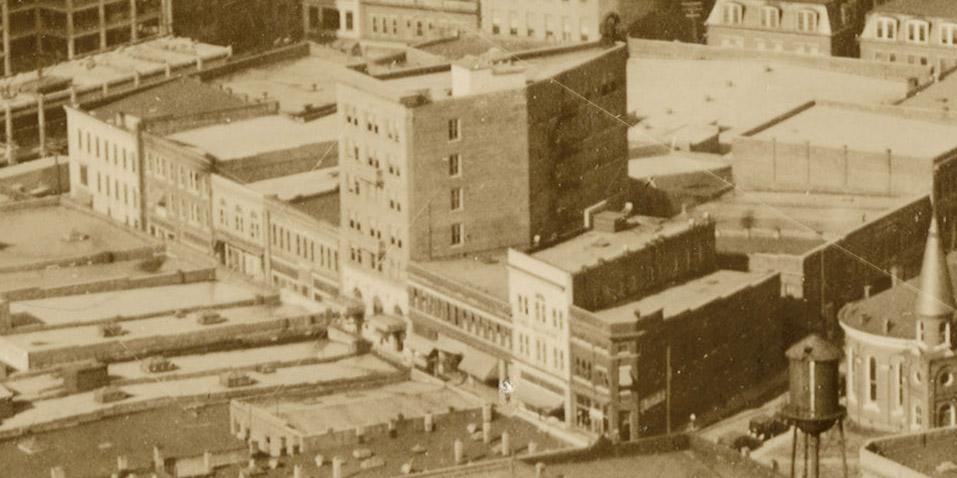 A view of Parrish Street, looking northwest, 1924.
(Courtesy Duke Archives)

By mid-century, this building had become Ferrell's Watch Hospital.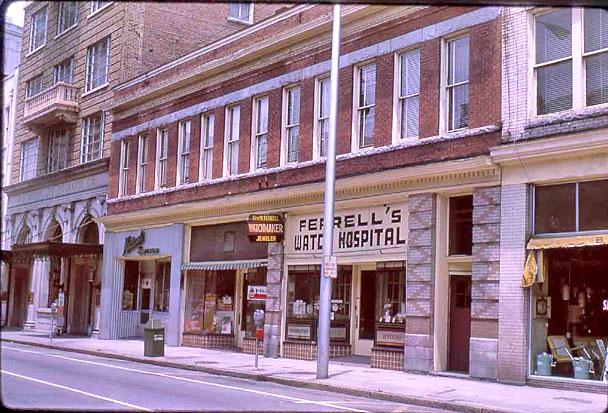 Looking northwest, 1965
(Courtesy Durham County Library)


In 1966, a lovely facade covering was appiled.
02.66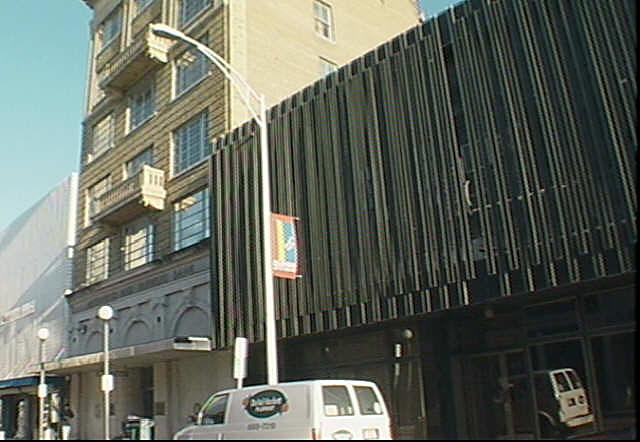 It was not removed until a few years ago; the building has been renovated and contains offices for the North Carolina Institute of Minority Economic Development.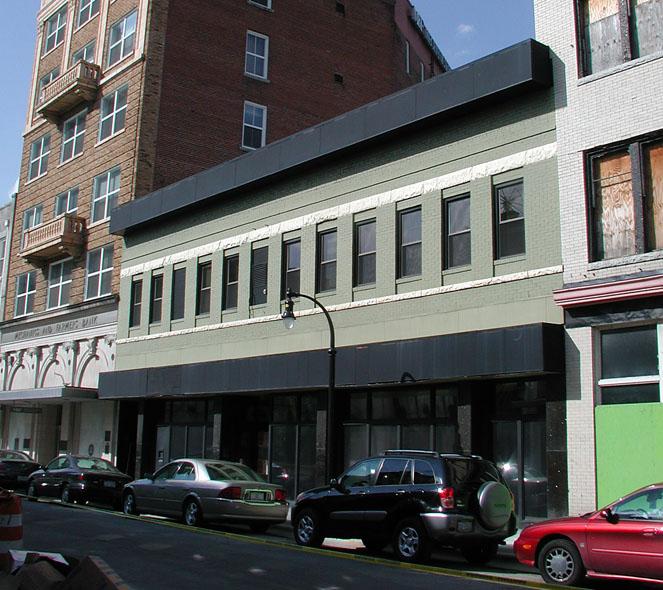 Looking northwest, 2007.

In 2011-2012, the building was renovated and now houses the "Parrish Street Forum"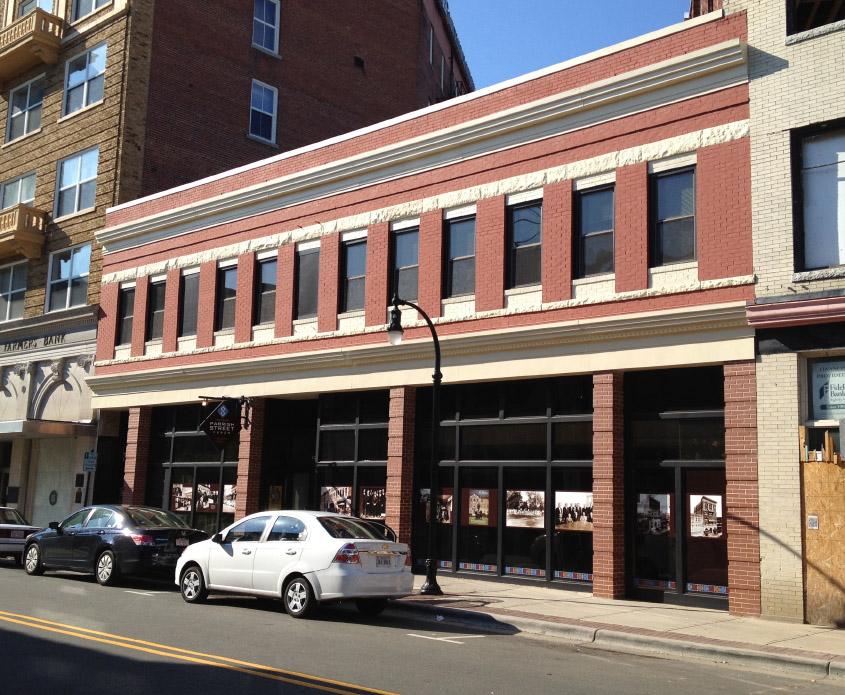 06.27.12