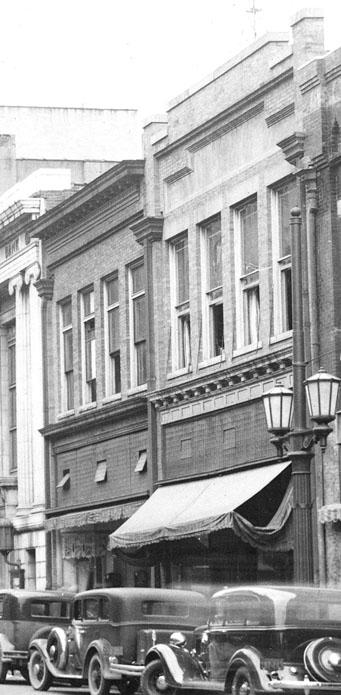 (Courtesy Durham County Library)

112 West Main St. was the initial homes of the Durham Book and Stationery Company. Like all of the buildings profiled thus far on the north side of West Main St., it was built in the mid-late 1910s, after the fire of 1914. The picture above was taken sometime during the late 1920s or early 1930s.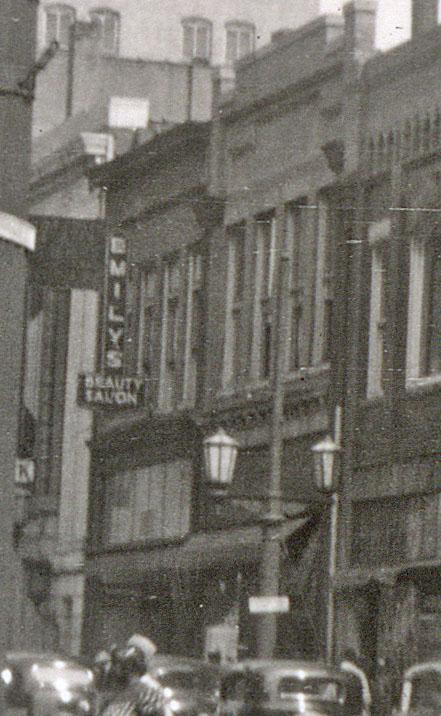 Another shot, from sometime between 1933 and 1937.
(Courtesy Duke Archives)

By the 1960s, 114 West Main was home to the Roscoe-Griffin shoe store. I don't have a good shot of 112 West Main, but it had received the standard false front facade, and I believe the storefront says "My Shop".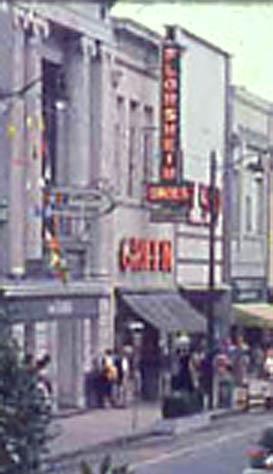 (Courtesy Durham County Library)

112 West Main was destroyed at some point, and a new 112 West Main was built in its place. It's not much to look at, although it is at least sized appropriately for the remainder of the block, and it has a reasonably open first floor.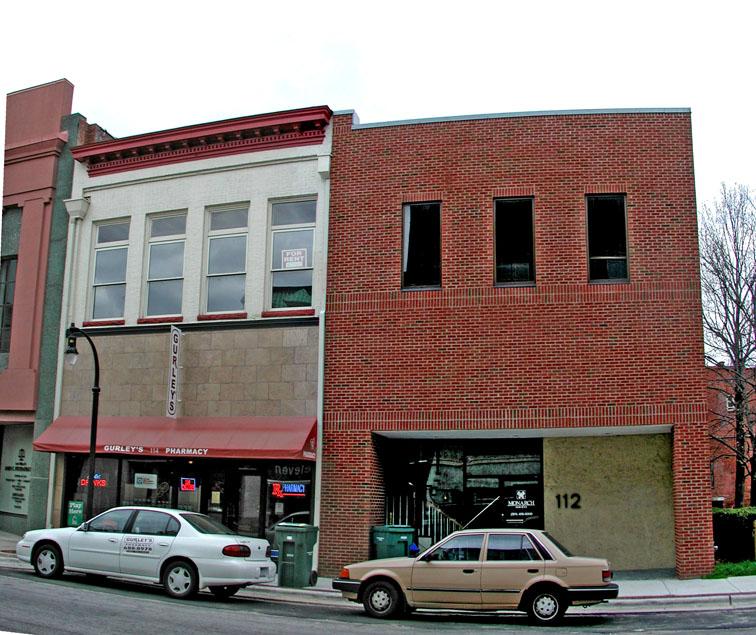 112 and 114 West Main, 2007.
112 W. Main was pleasantly renovated in 2015 to a neo-modern version of itself, with corrected facade proportions.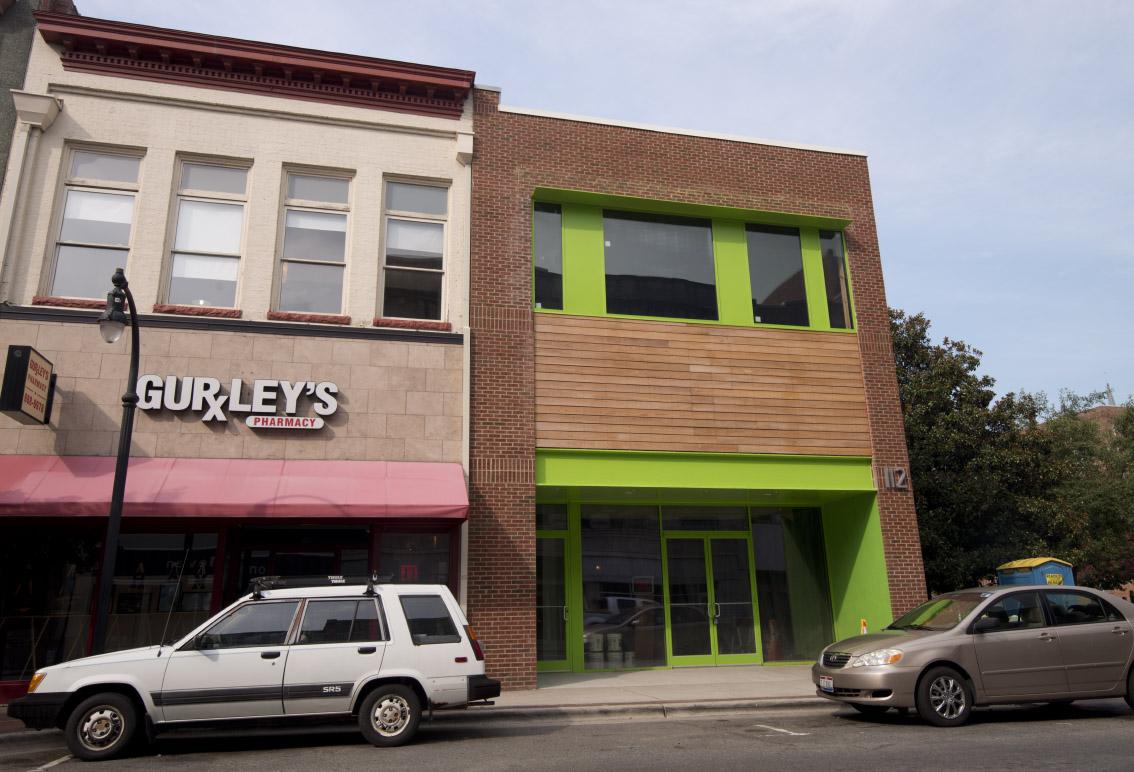 07.26.15 (G. Kueber)