Aside from the previously featured Nancy Grocery and 119-121 N Mangum (the two ends of the block) the south side of the 100 block of W. Parrish St. seems to have been rarely photographed.
The Parrish St. side of the block extending through to W. Main St. was also badly damaged in the fire of 1914.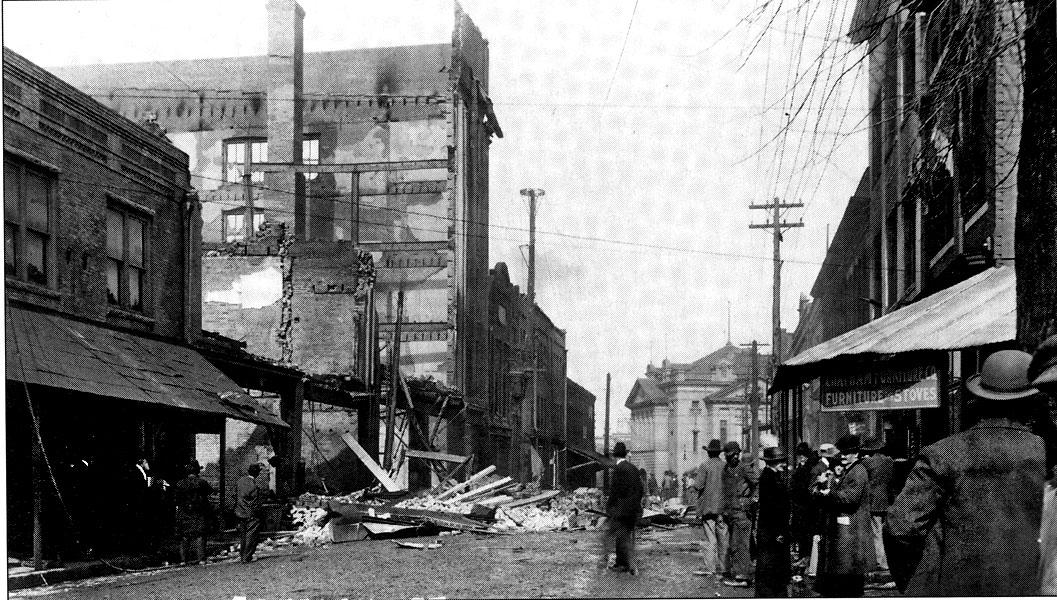 Looking west, 1914; the south side of the street is on the left. (I had not realized what an impressive terminating vista the Academy of Music once was at the west end of Parrish St. until seeing this picture.) Notice the brick detailing towards the top of the facade of the leftmost structure.
(From "Images of America: Durham" by Steve Massengill)

Strucutures were replaced/rebuilt, as they were on the Main St. side. Some, like 118-20 West Main extended through to the W. Main St. side.

In 1923, the businesses in these buildings were:

105: Upchurch O C & Co
105 1/2: Ford & Co
United Brotherhood of Carpenters & Joiners of America
107: Tillman R C
Parrish St Barber Shop
109: Durham Book & Stationery Co
111: Rawls-Knight Company (extending through from West Main St.)
111 1/2: King and Co. (loans)
113-117: Pollard Bros
117 1/2: Hill & Co
119: Durham Seed House Inc
121-121 1/2: Woolworth F W & Co
123: Ellis Stone & Co
125: Kramer H M Tob Co Inc



Looking west, 1940s.
("Durham: A Pictorial History" by J. Kostyu.)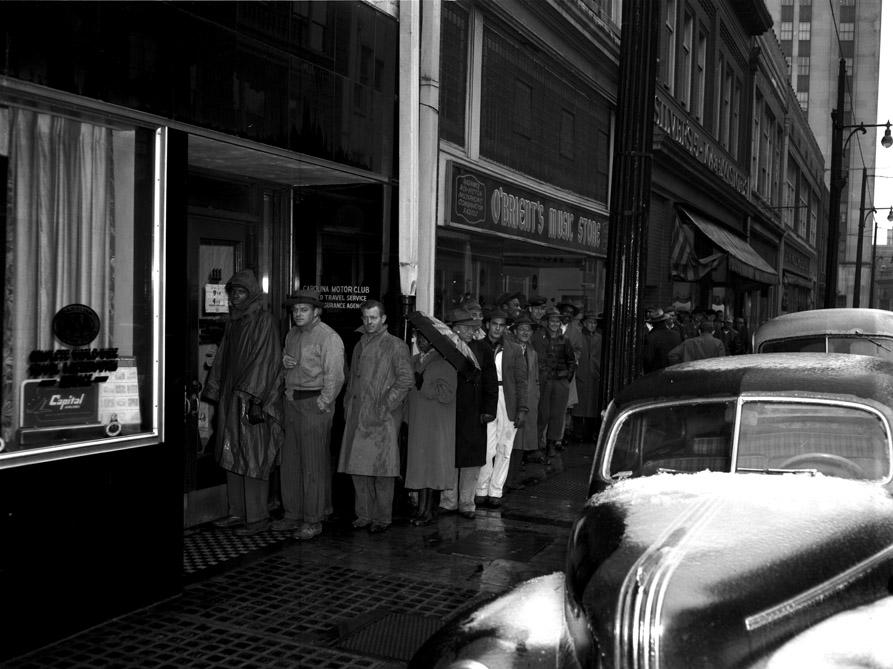 Looking from 111 West Parrish west, 01.31.49 - the line is to get license plate renewals / pay fines at the Carolina Motor Company / AAA, at 111 W Parrish.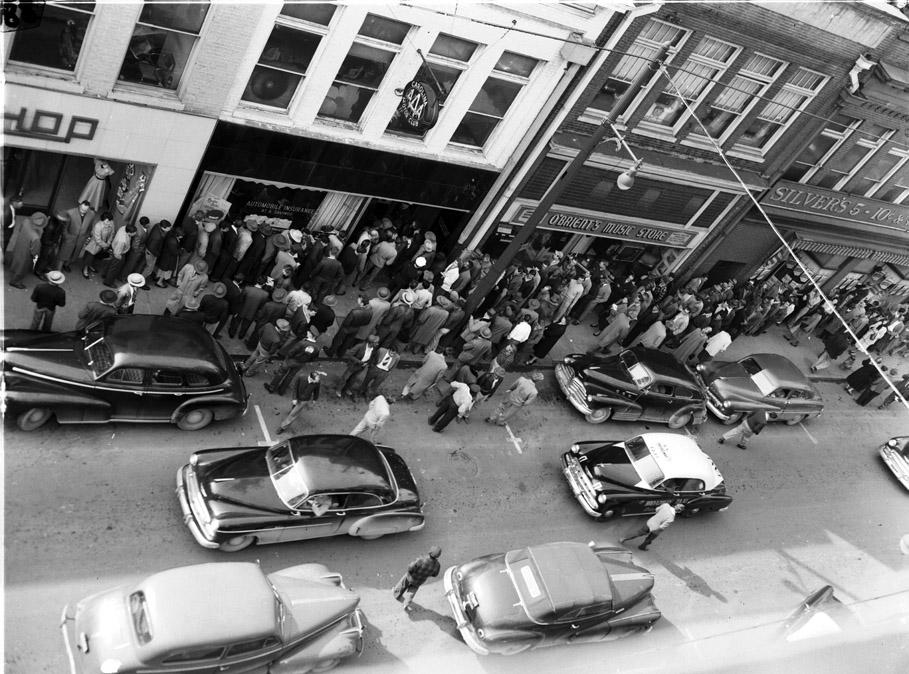 "Fines for Auto Tags" 01.31.53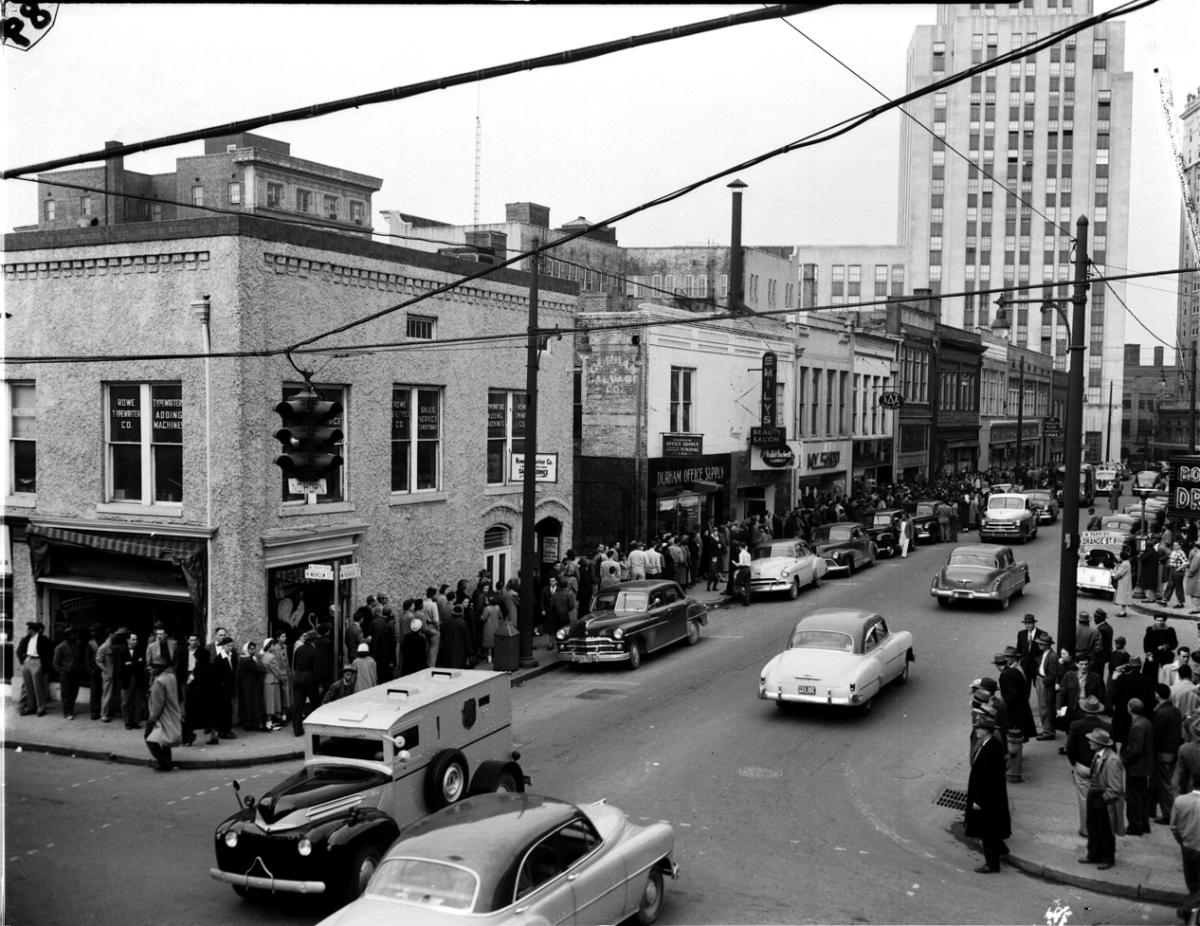 "Fines for Auto Tags" 01.31.53
(Courtesy The Herald-Sun)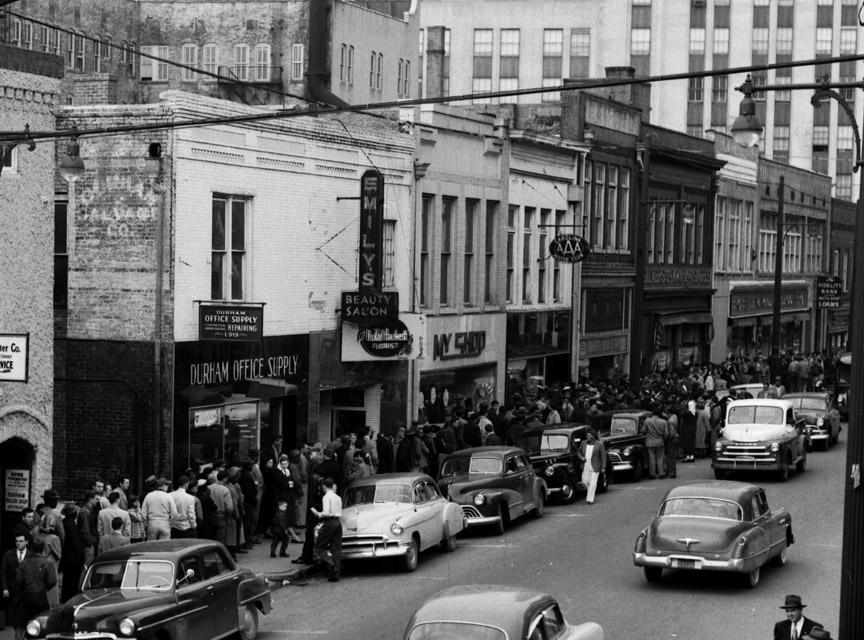 A closer view of the facades, same shot as above - 01.31.53
(Courtesy The Herald-Sun)

The Nancy Grocery(127-137 West Parrish) and 125 West Parrish were destroyed with the Geer Building in 1972



Looking south, 1972

117-123 West Parrish, last used as the extension of Woolworth's through to this block, was destroyed by the city in 2001.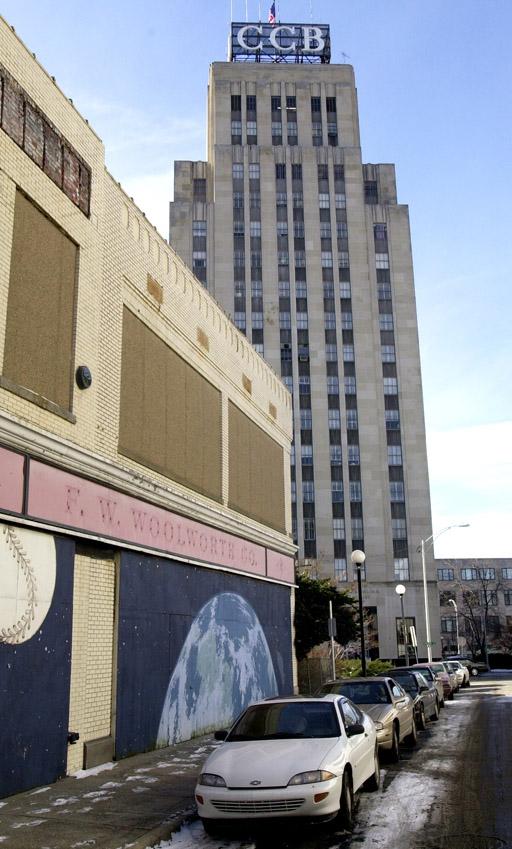 117-123 West Parrish
(Courtesy The Herald-Sun)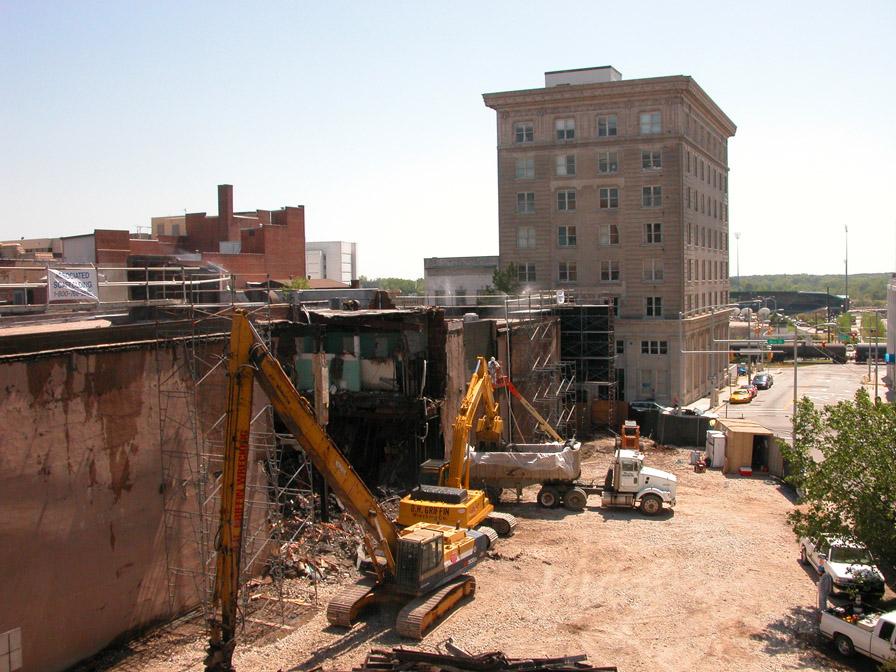 Demolition of 117-123 West Parrish, 2003.

A fire ravaged 115 W. Parrish St./120 West Main St. in 2003 as well.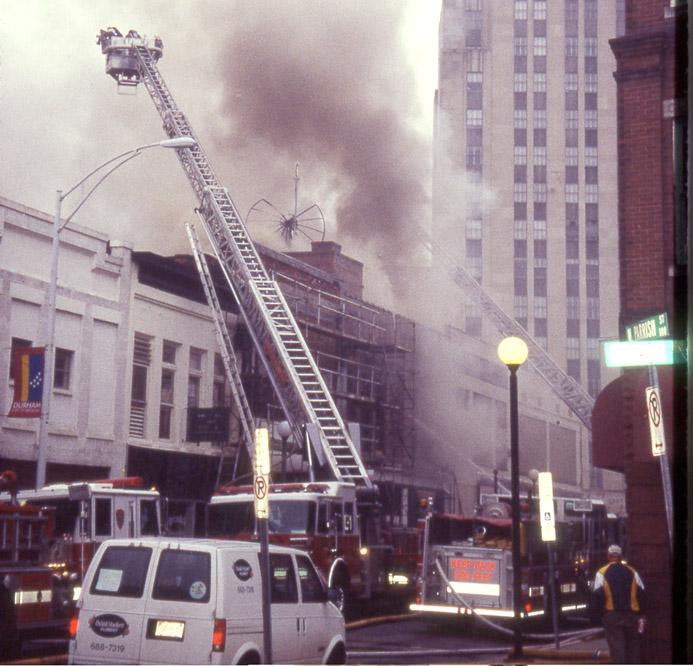 The result is a block diminished.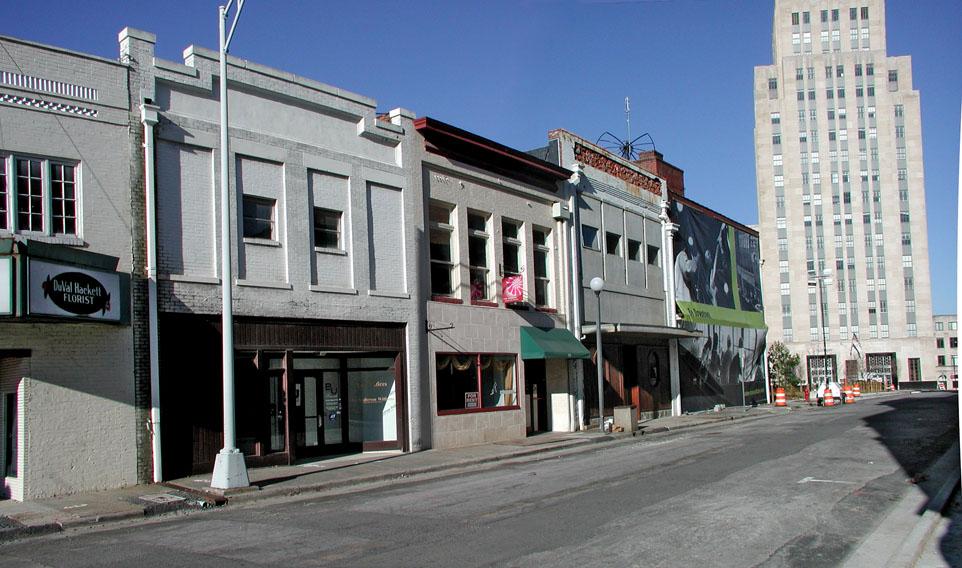 Looking west, 2007.

Greenfire owns 2 of these structures, and I hope they are a high priority for renovation. Remember that brick detail?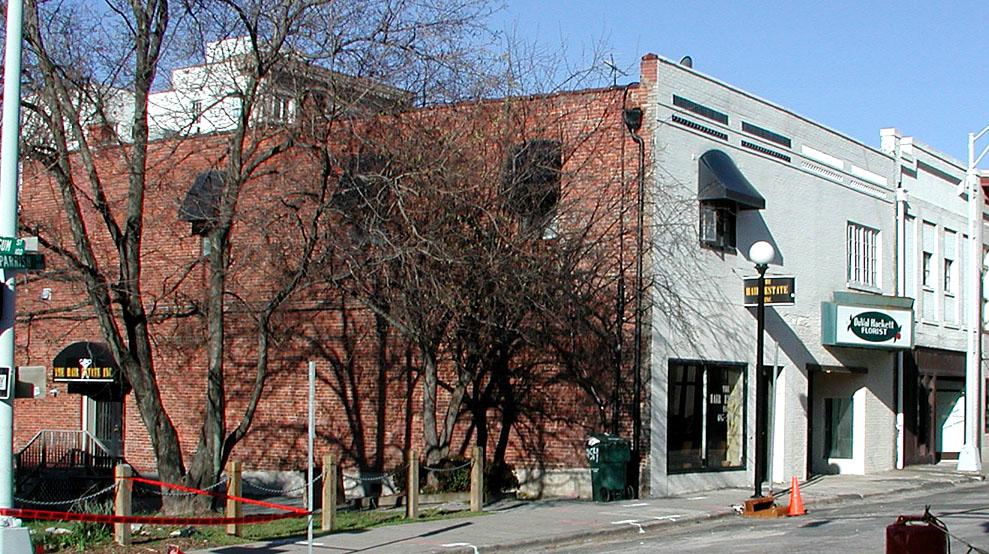 Looking southwest, 2007.

This structure, although modified, appears to be one which survived the 1914 fire.

Update, 2009:

The most recent renderings by Greenfire shows them preserving at least the facades of 113-115 West Parrish St., with a large glass and metal shiny thing overhead.