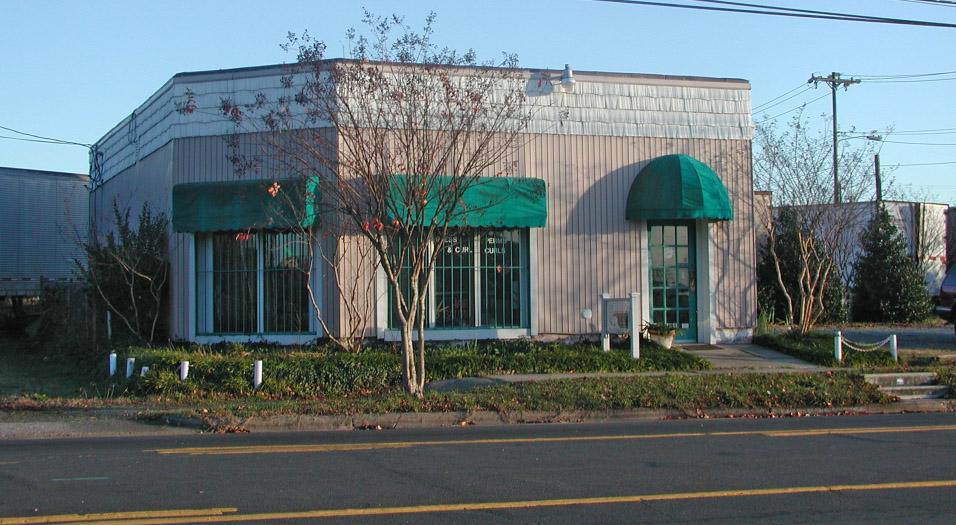 Exterior photo of 111 S. Dillard as Brandt's Personal Hair Design Studio.  11.17.06 (Photo by Gary Kueber)
Likely built in the 1940s on the western edge of what had once been the Somerset Villa property, this building was the restaurant "Barfields" in the 1950s. [1955 City Directory.]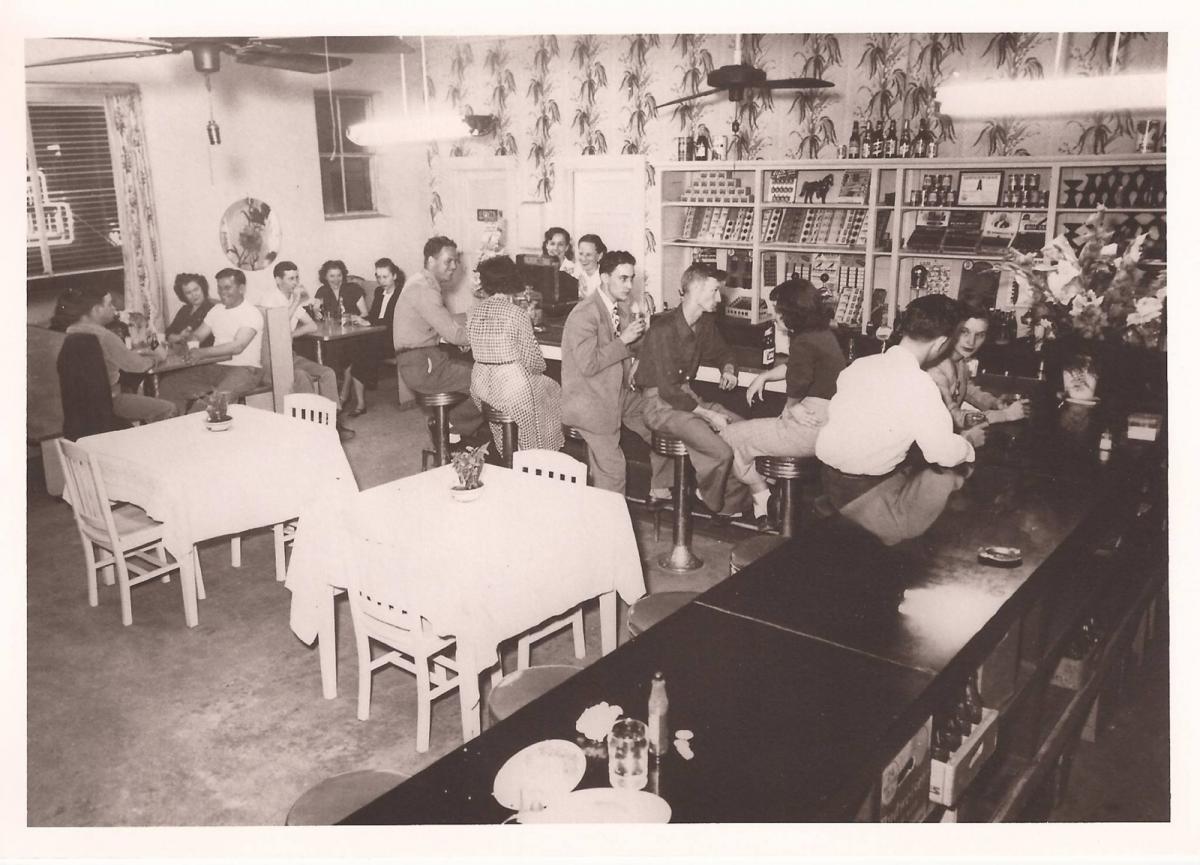 Barfields interior, 1950s (Courtesy Dawn Bennett Elder)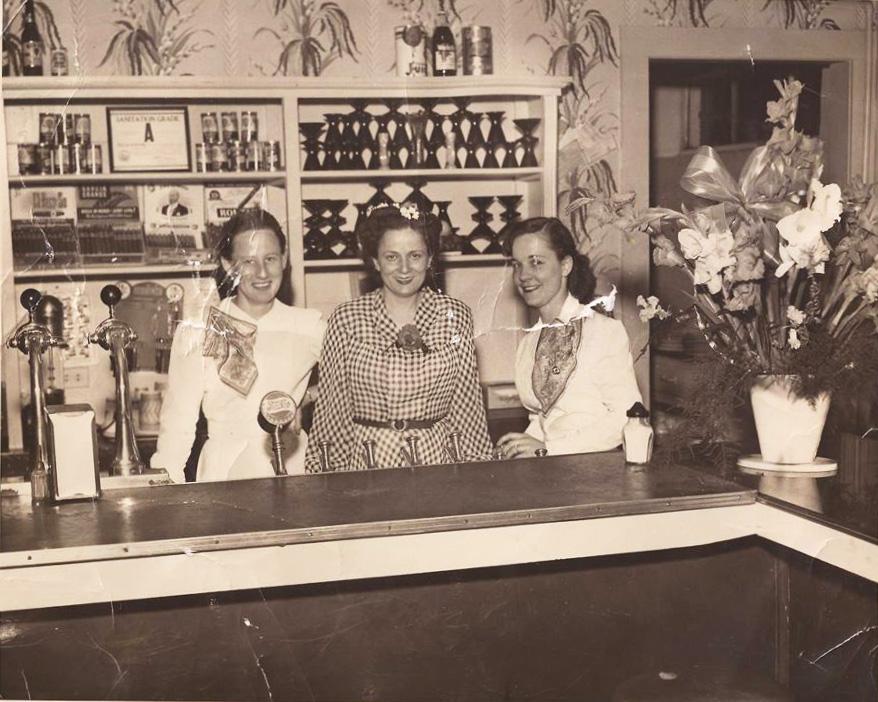 Pauline Barfield, center (Courtesy Dawn Bennett Elder)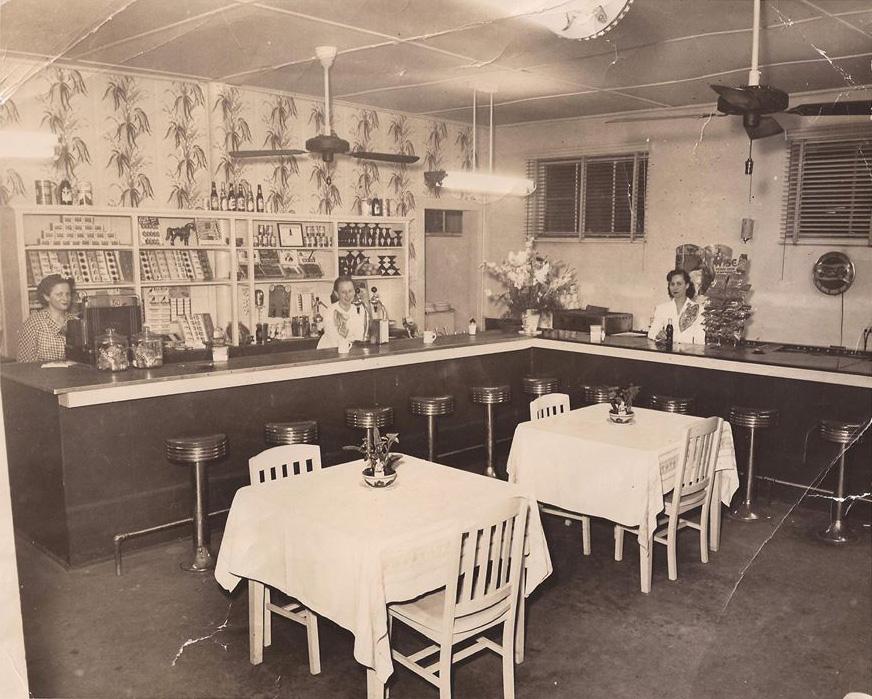 Barfields interior, 1950s (Courtesy Dawn Bennett Elder)
By 1960, the city directory lists the same owners - W. D. and Pauline Barfield - operating the Dillard Street Seafood Market at this address.  Though the Barfields kept ownership of the property, it was rented to other business owners over the following two decades.
The subsequent story of the building was shared below by Rashida Brandt in September 2020: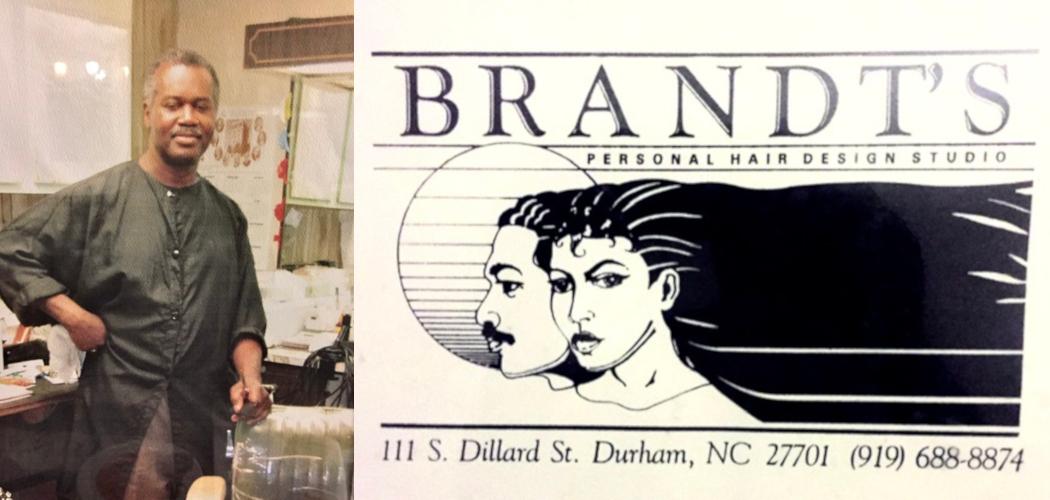 At left: owner - Ernest Brandt. At right: business card for Brandt's Personal Hair Design Studio (both Courtesy of Rashida Brandt).
My father, Ernest Brandt, purchased this building from the Barfields in 1981. He renovated it and opened a full service hair salon where he served as a master cosmetologist for 26 years. Initially he named the salon "Mr. B's" but soon changed it to "Brandt's Personal Hair Design Studio".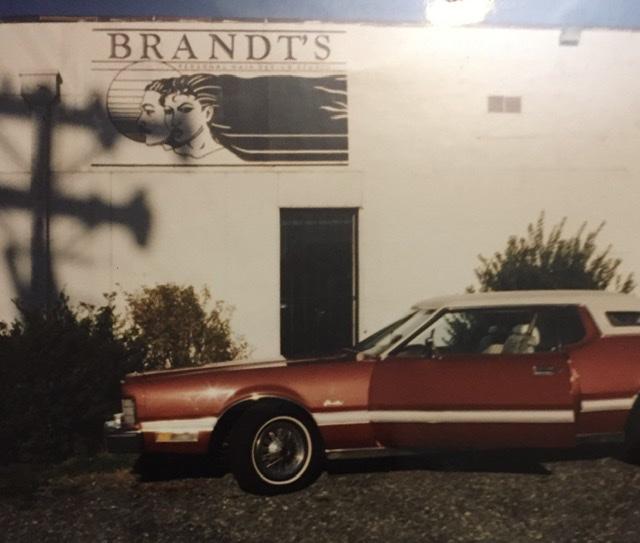 South-facing exterior of Brandt's Personal Hair Design Studio, 1980s (Courtesy of Rashida Brandt).
As a child I basically grew up in the salon (that we affectionately called "the shop"), sweeping up hair and setting the timers on the hair dryers. My father even styled me and my mother's hair as well as cut my brothers hair all on a regular basis while serving his clientele.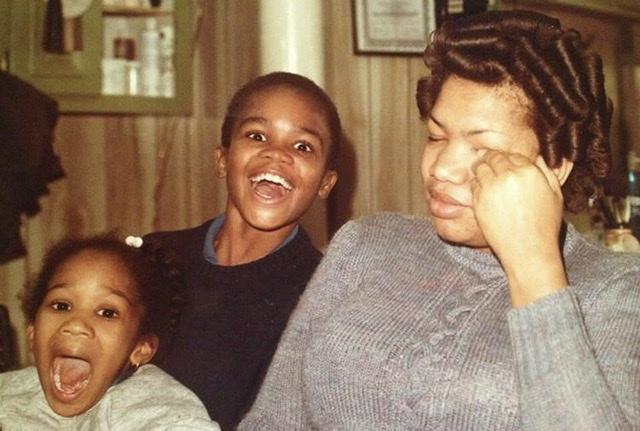 Interior photo of Brandt's Personal Hair Design Studio, 1986.  In this photo my dad had just finished curling my mom, Diane's, hair and my brother, Omari, and I were being our typical rambunctious selves, LOL. (Courtesy of Rashida Brandt)
If you ever sat in his chair you were guaranteed to get an in-depth Black history lesson and a beautiful hair style, all while Anita Baker or Miles Davis played in the background. This address will always hold a special place in my heart and I am extremely proud that my father will forever be a part of the history of Durham, NC.
---
Along with several blocks of structures bounded by Dillard, Ramseur, S. Elizabeth, and East Main Streets, this building was demolished to make way for the parking lot that now serves the county Health and Human Services Complex.