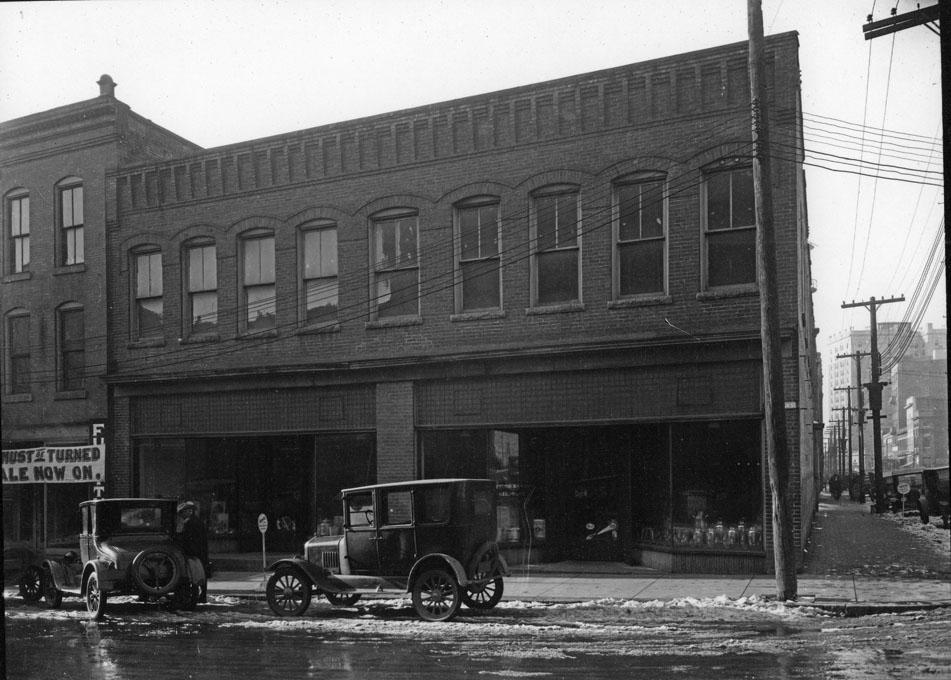 (Courtesy Durham County Library)

128 East Parrish St., the southwest corner of North Church St. and East Parrish St., housed a hardware store when this picture was taken in the late 1920s during a snow melt. The name on the glass says "Taylor and Ph(?)" (can't read the last name).

The building received a fine pink facade covering during the late 1950s or early 1960s, when it became Montaldo's, a destination for women's clothing. (It sparks many a memory from women growing up in the 1950s and 1960s when the name is mentioned.)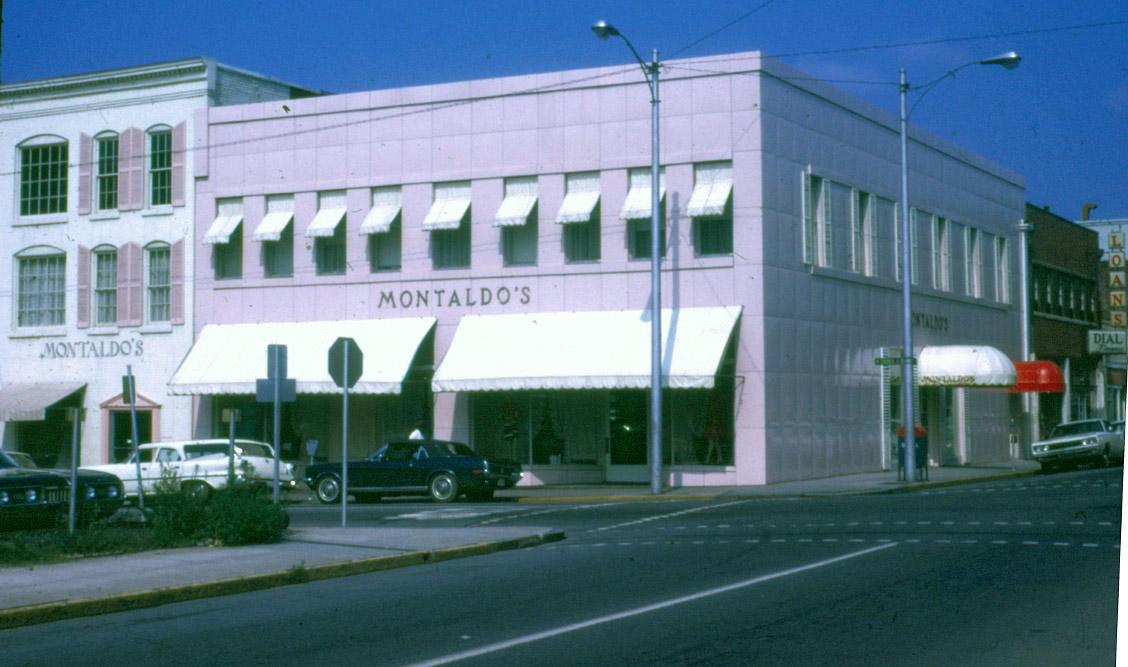 It currently houses law offices.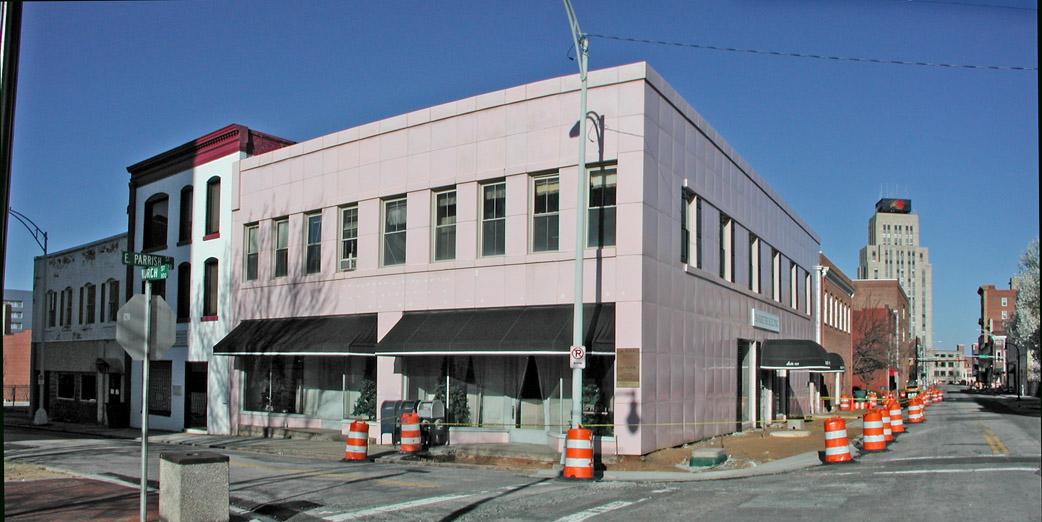 Looking southwest, 2007.

Since so many of the buildings on East Main, East Parrish, and North Church house businesses serving the courthouse (lawyers, bail bonds, etc.) it will be interesting to see what happens to this side of town once the courthouse moves down to S. Mangum St. Will the lawyers move down to Scientific Properties' or Struever's new developments down that-a-way? Will those properties take bail bondsmen as tenants - or will the bondsmen have stay behind while the lawyers migrate? We can certainly be assured that these few blocks will be in-flux; perhaps that will mean opportunity, or our current courthouse might prove rather difficult to unload or rent, meaning a vacant behemoth on the landscape.