109 West Parrish Street is actually the same structure as 112 West Main Street. The structure was built after the previous building on the site was destroyed/mostly destroyed in the 1914 fire.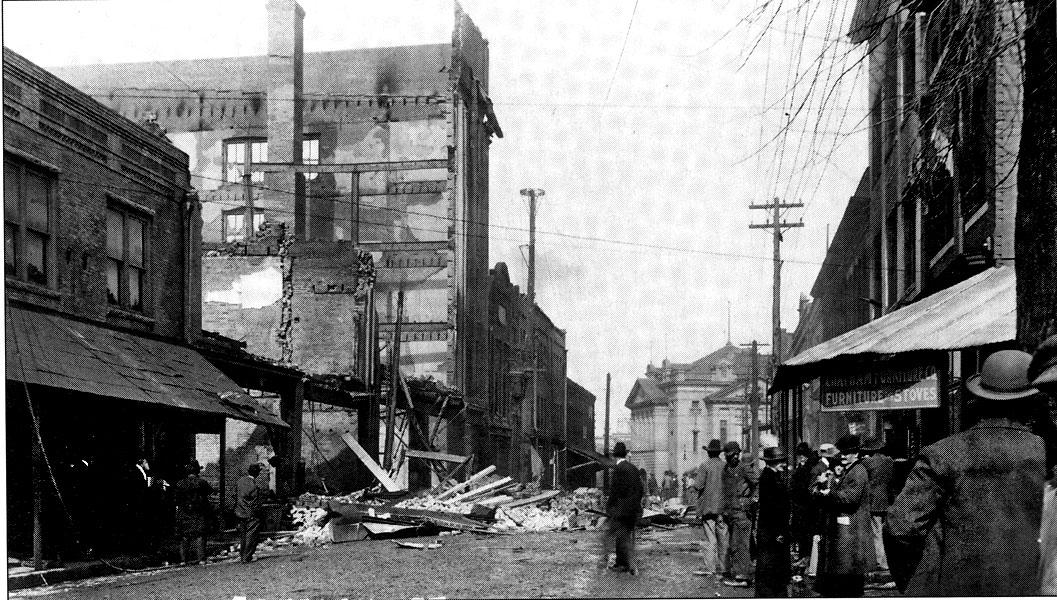 Looking west, 1914; the south side of the street is on the left. (I had not realized what an impressive terminating vista the Academy of Music once was at the west end of Parrish St. until seeing this picture.) Fairly intact 105-107 W. Parrish is to the left; 109 W. Parrish stood in the destroyed space to its right.
(From "Images of America: Durham" by Steve Massengill)

Strucutures were replaced/rebuilt, as they were on the Main St. side. Some, like 118-20 West Main extended through to the W. Main St. side.

In 1923, the building housed the Durham Book & Stationery Co.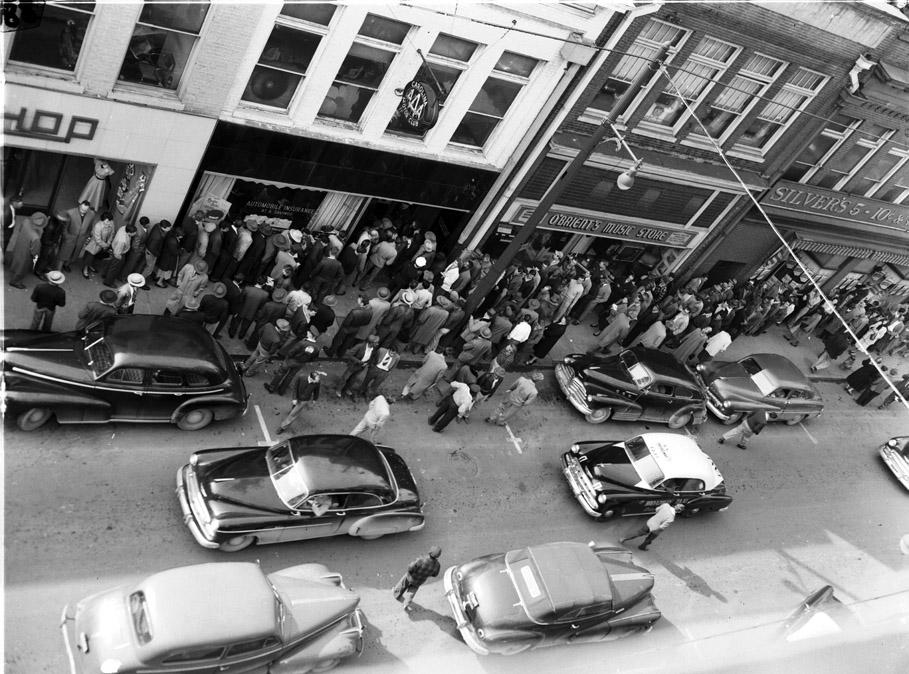 "Fines for Auto Tags" 01.31.53. A small piece of "My Shop" at 109 W. Parrish is visible.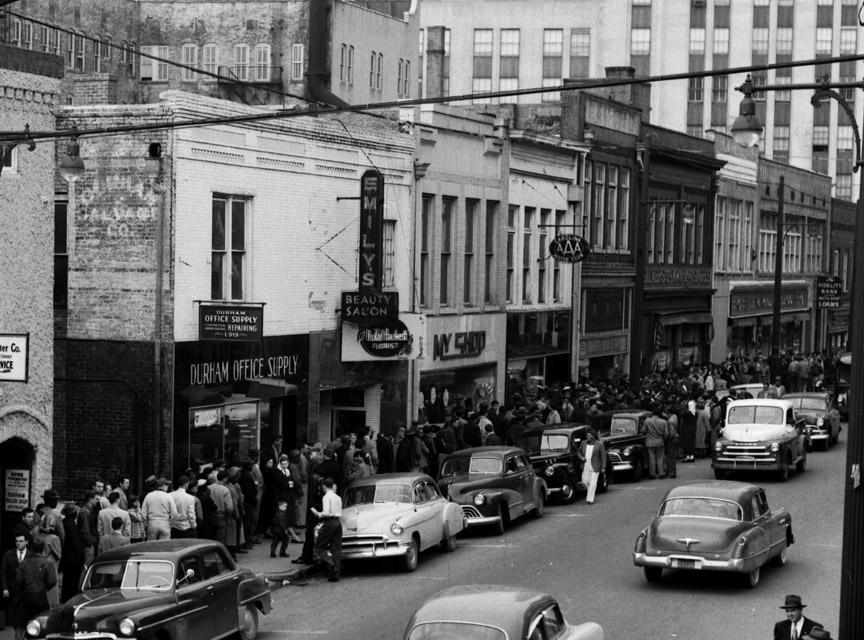 109 W. Parrish is "My Shop" - which extended through to West Main St. - 01.31.53
(Courtesy The Herald-Sun)

The ends of the block were demolished in the late 1960s / early 1970s. A fire ravaged 115 W. Parrish St./120 West Main St. in 2003 as well. (You can see 109 W. Parrish at the left edge of the frame below.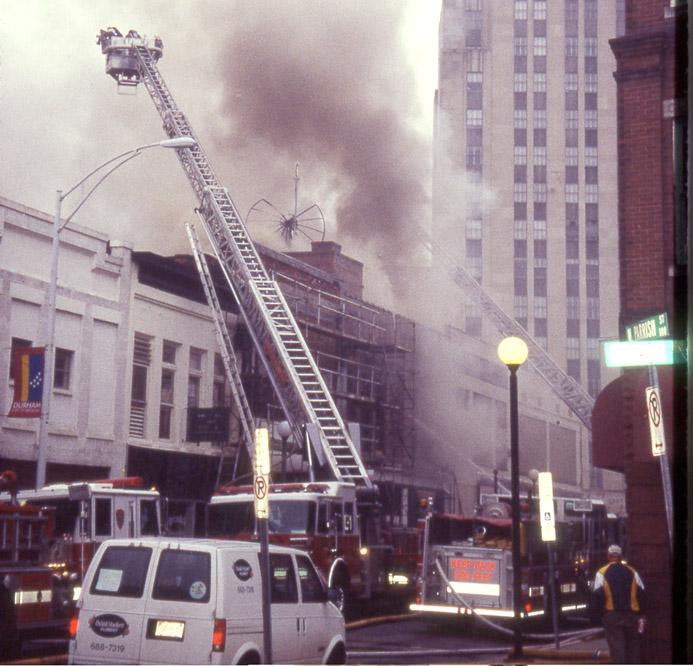 This block has been fairly unloved - the persistent abandonment of the western end of the block hasn't helped.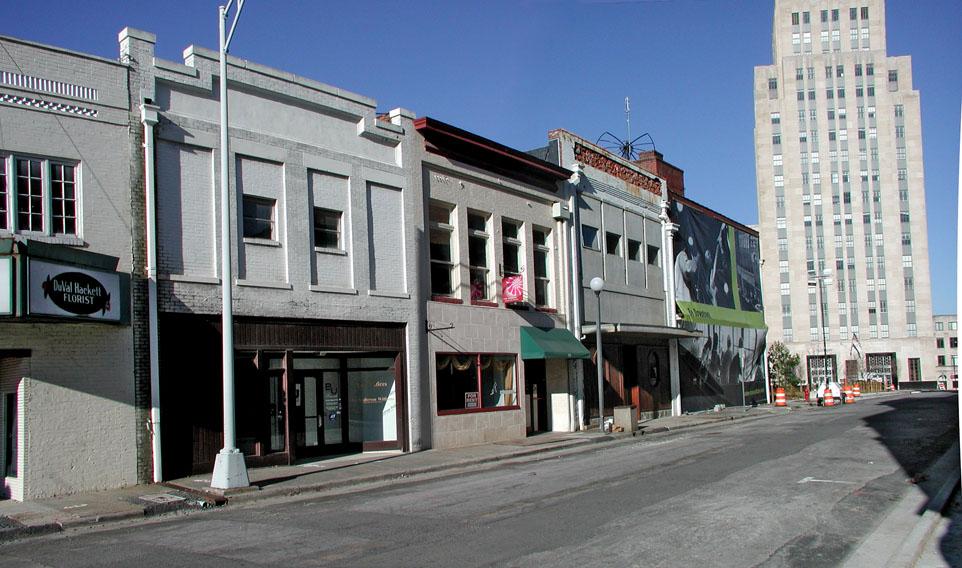 Looking west, 2007.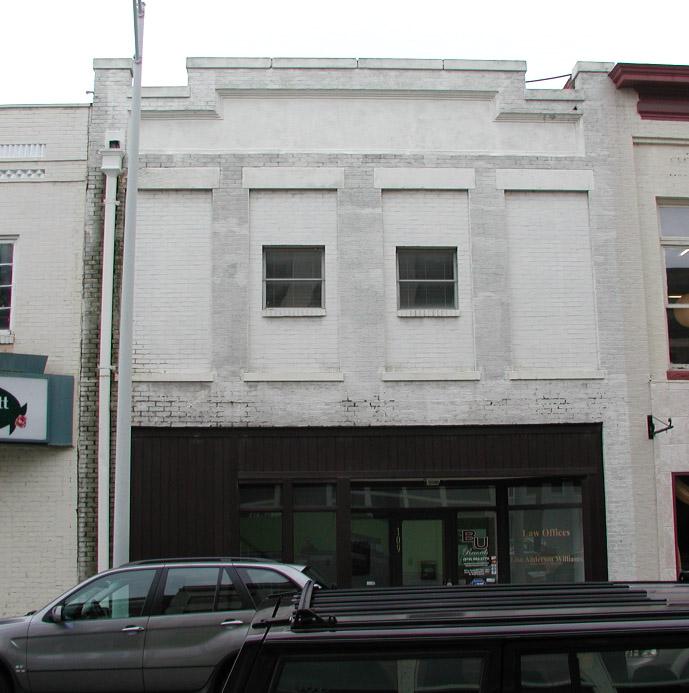 109 W. Parrish, 03.17.07
The structure has most recently (as of 2012) housed law offices and a recording studio. It would be really nice to see it get its second story windows back.
2014, and niceness abounds!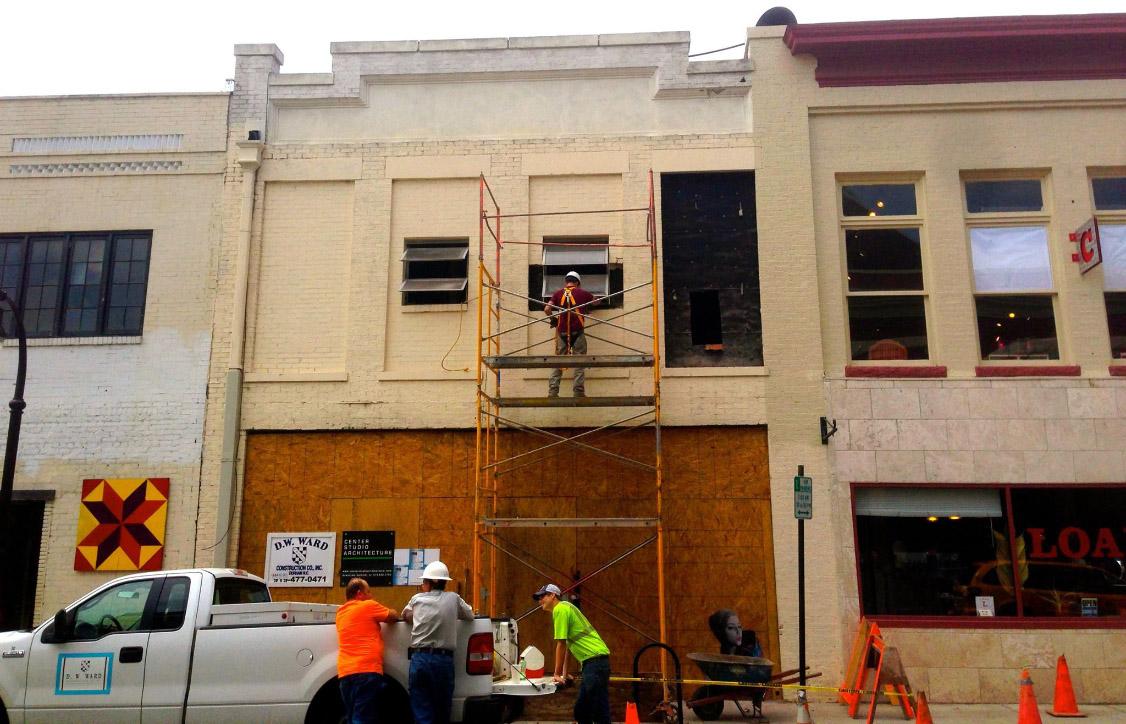 05.01.14 (Courtesy Matt Gladdek)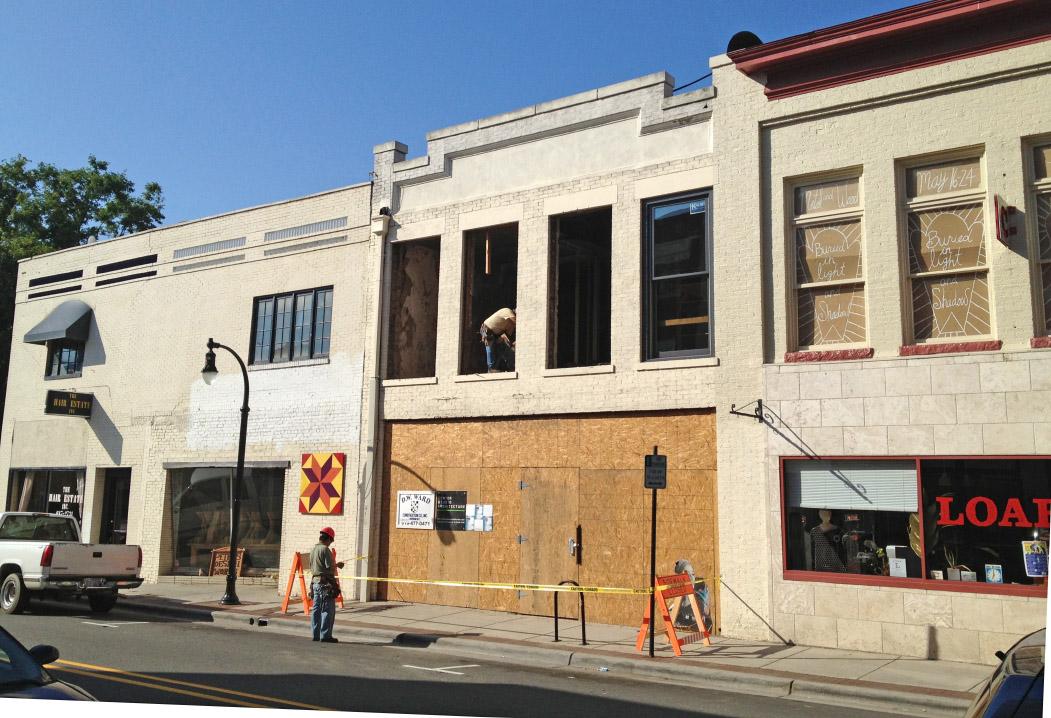 05.19.14 (G. Kueber)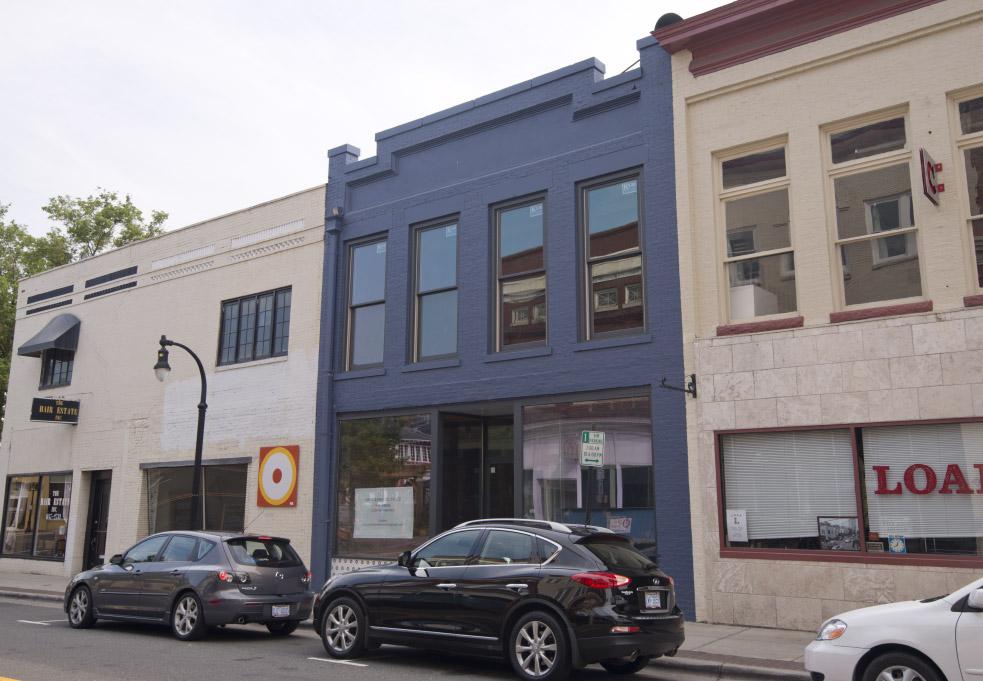 07.26.15