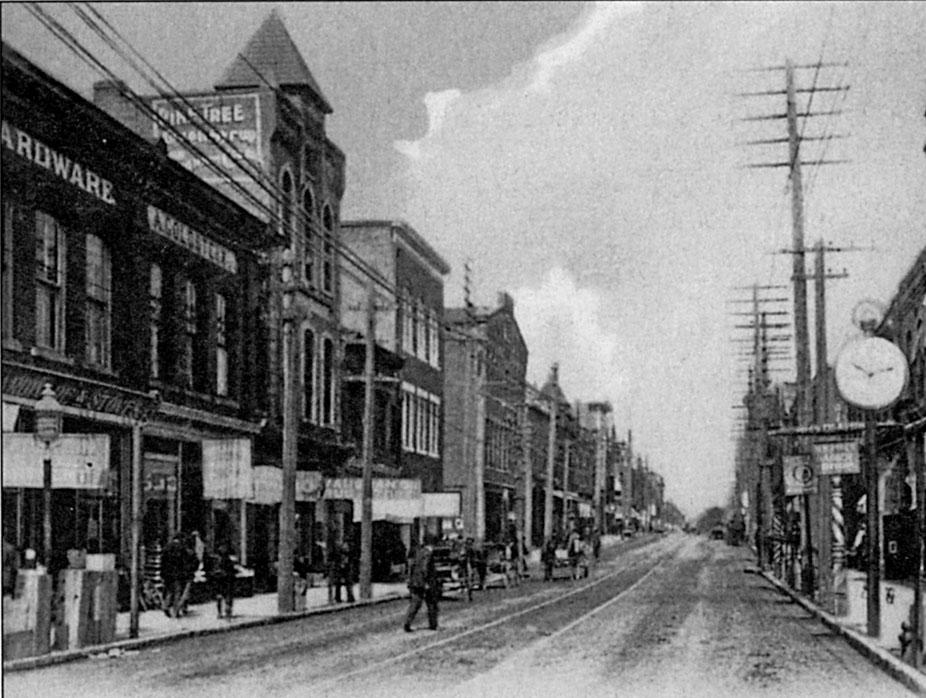 Looking southwest from East Main St., 1908. 108-110 is in the left foreground.
(From "Images of America: Durham" by Stephen Massengill)

The remaining commercial structures in the 100 block of East Main St., like the structures profiled yesterday, housed a variety of retail and service businesses.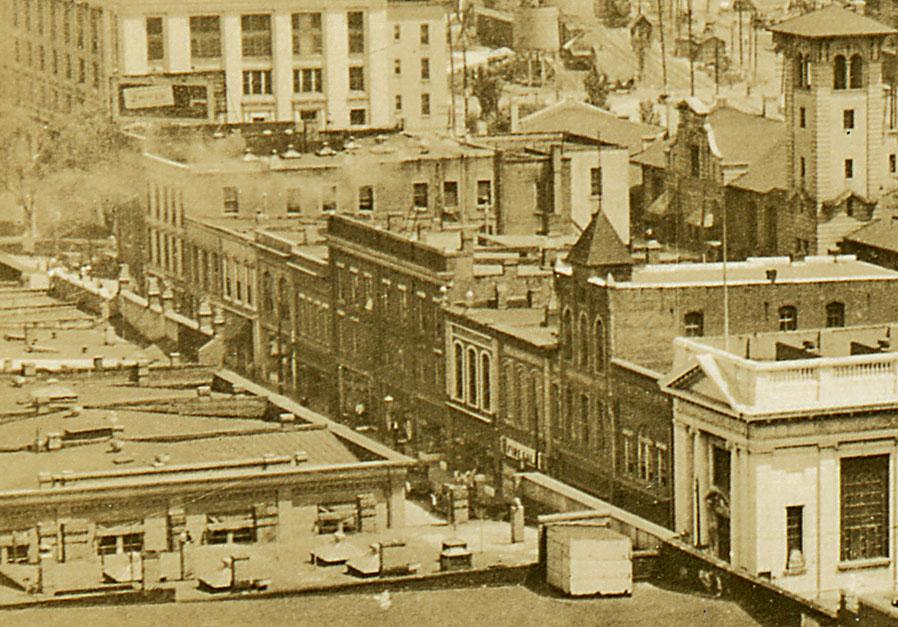 Above, a view of the entire block, ~1925. The corner building has been replaced by the Citizen's Bank building in the interim.
(Courtesy Duke Archives)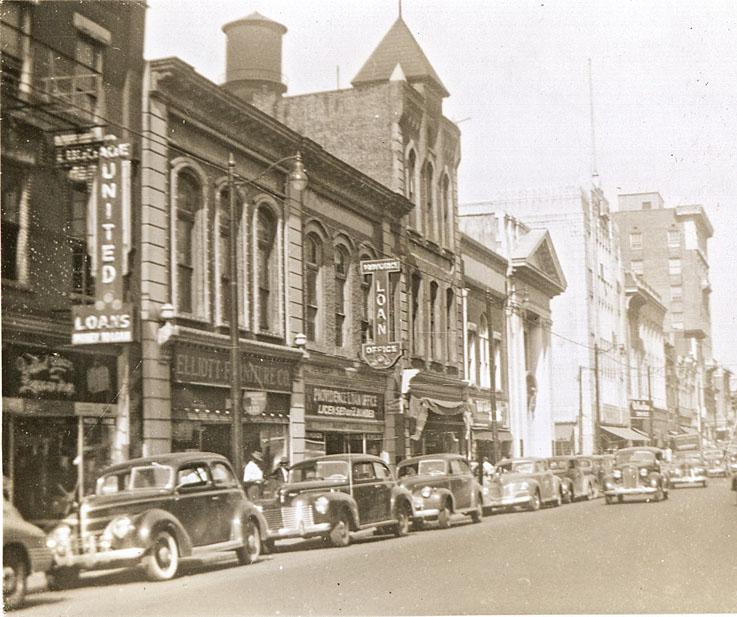 The 1940 view, above, shows several loan businesses and the Elliott Furniture Co.
(Courtesy Duke Archives)

Sometime in the 1960s, 110 East Main was torn down. 108 East Main may be the same structure with a modernized facade (and the location of Talk of the Town, a lonstanding downtown business we don't hear enough about in discussions of 'what's happening downtown.') 106 East Main was torn down, and a squat one story building built in its stead.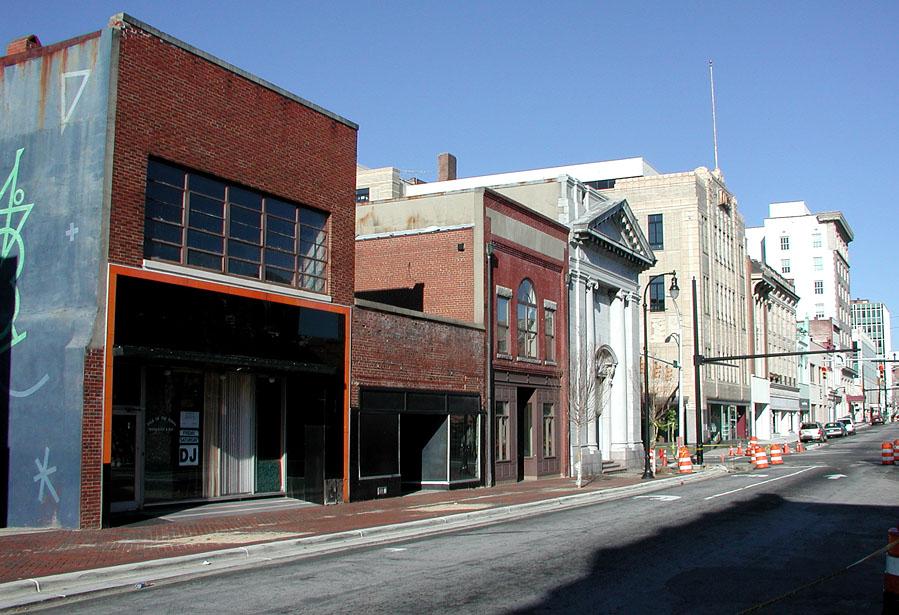 Looking southwest, 2007.