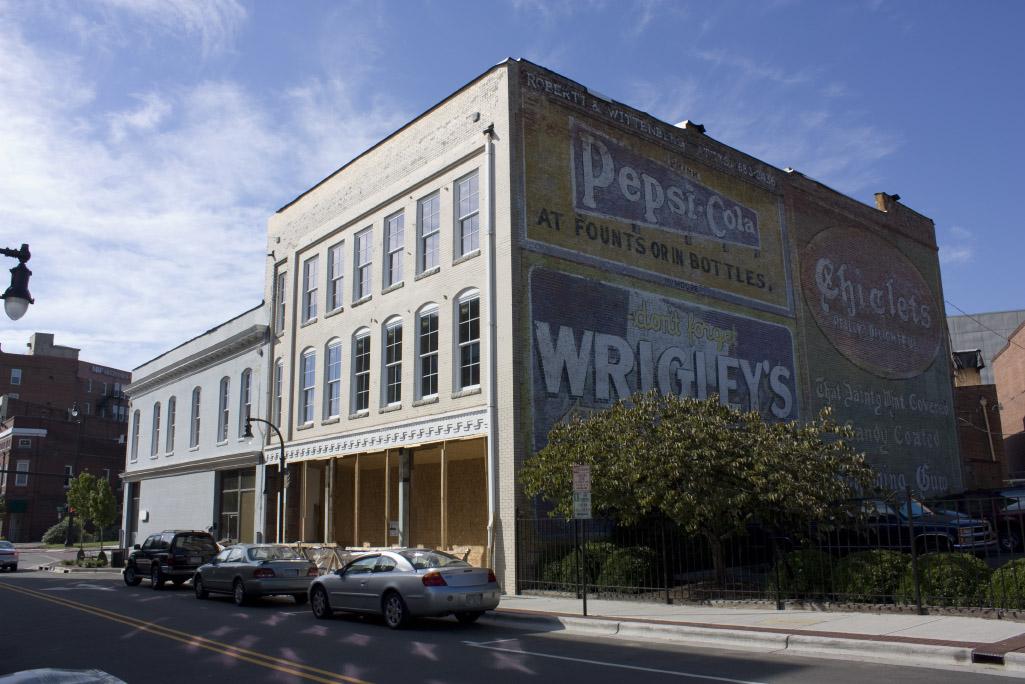 107 East Parrish Street, 07.24.08
The north side of the 100 block of East Parrish St. was the site of the Second Parrish warehouse, which was torn down sometime around 1910.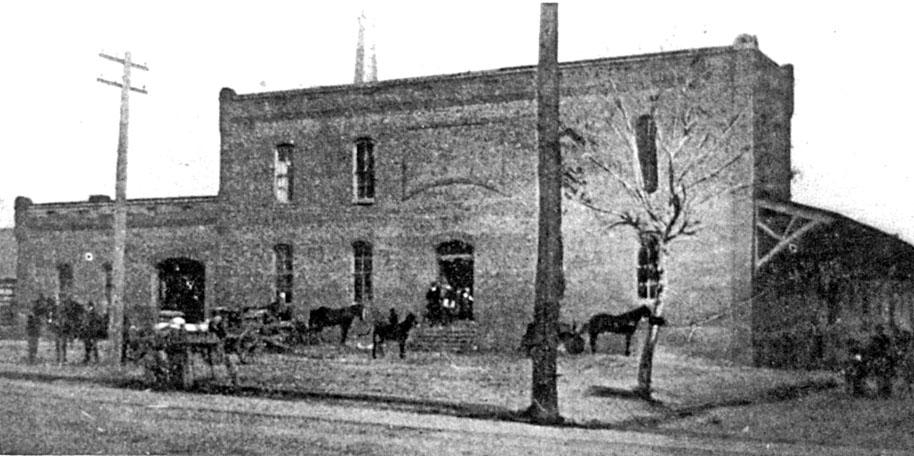 Looking northeast from the corner of Parrish St. and N. Mangum St., 1890s

Soon thereafter, the building that would later house Rogers' Drugstore and and 107 East Parrish were built on the site. It appears likely that portions of the Parrish Warehouse may have been integrated into these buildings. No business listing appears at 107-109 in 1915, but by 1919, still-extant (as of 2011) Public Hardware is located at 107-109. By 1923, Public Hardware had moved one building to the east (111-113 E. Parrish) and Leroy D. Rogers' Furniture Store was located in 107-109, (he's listed as "Leroyal" in 1932) where it remained until the late 1930s.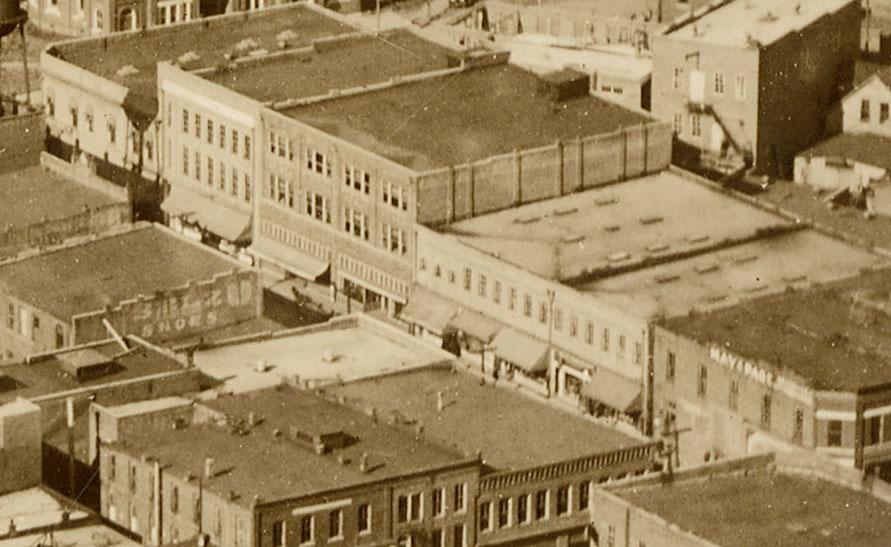 107 East Parrish, the second building facade from the left (next to the corner building,) 1924.
(Courtesy Duke Archives)
In 1941, The Duke Sport Shop - which would be a longstanding billiards place downtown - was located at 107-109
In 1948, the city directory is badly faded - but it appears107 East Parrish housed Son? Designing and Decorating, and 109 the Cupboard Cafeteria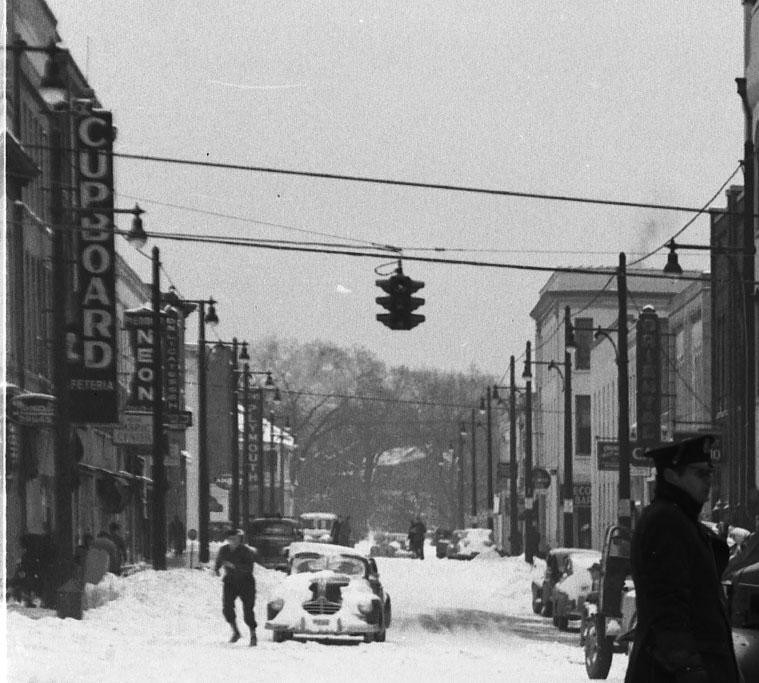 02.10.48
By 1952, Cupboard Cafeteria had taken over the whole ground level. It remained in business through the mid-1950s, closing in 1959

Like many buildings during the 1950s-1960s, this one had its windows filled in, as you can see in the below picture from 1977.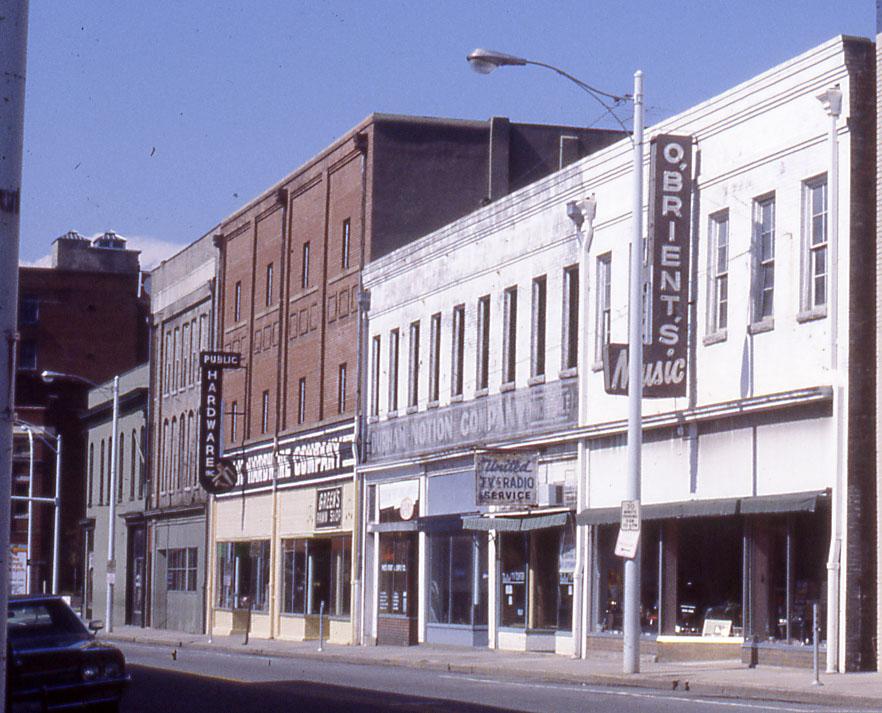 Looking west-northwest, 1977.
(Courtesy Durham County Library)

However, soon thereafter, this building was renovated.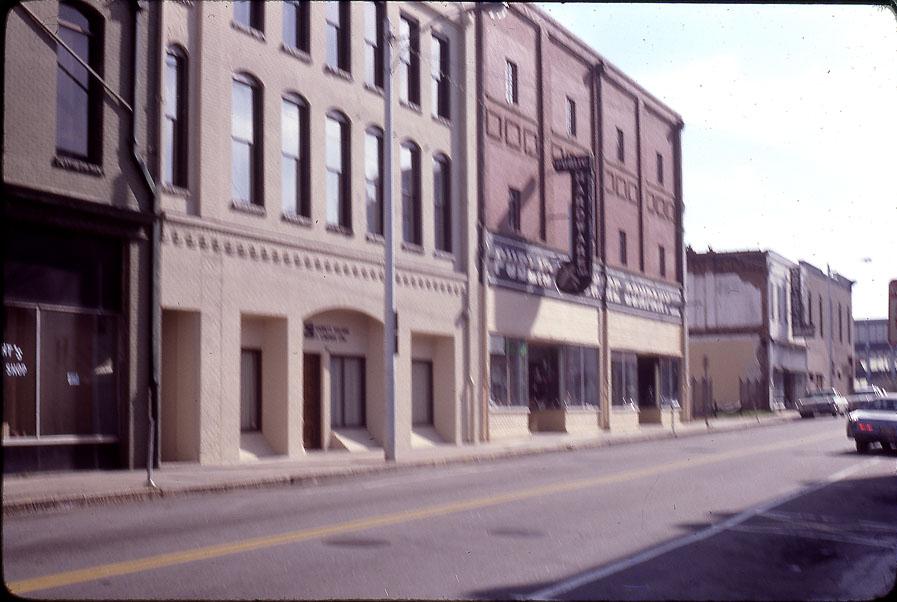 Looking northeast, 1978.
(Courtesy Durham County Library)

Most recently, it has been purchased by Greenfire, and is part of their "historic triangle" renovation of this building, Fire Station no. 1, and the Rogers' Drugstore. (Though I'm not sure why they are referring to this particular set of buildings as historic - versus the other buildings?).

Several years ago, the old advertisements on the side of this building were restored - I like them, sort of, although I'm embarassed to say that they make me think of Southpoint.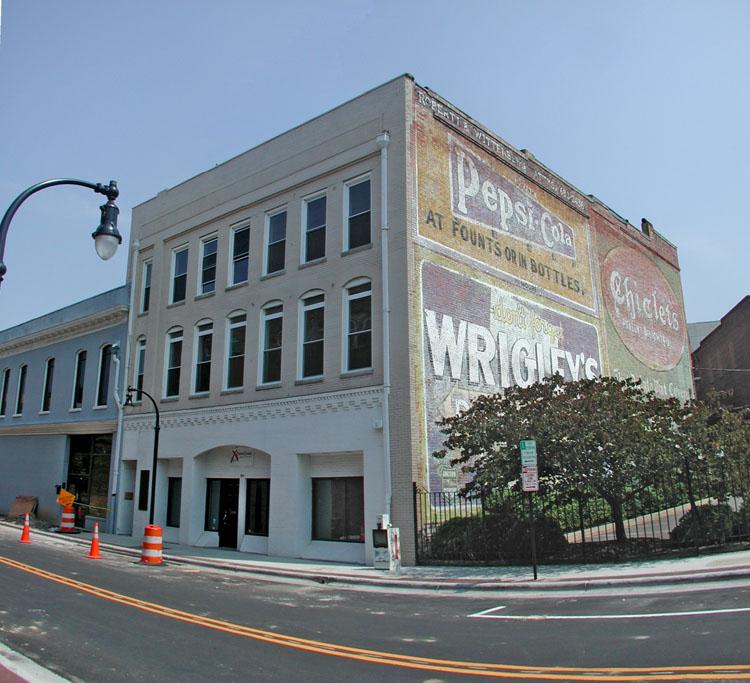 Looking northwest, 2007.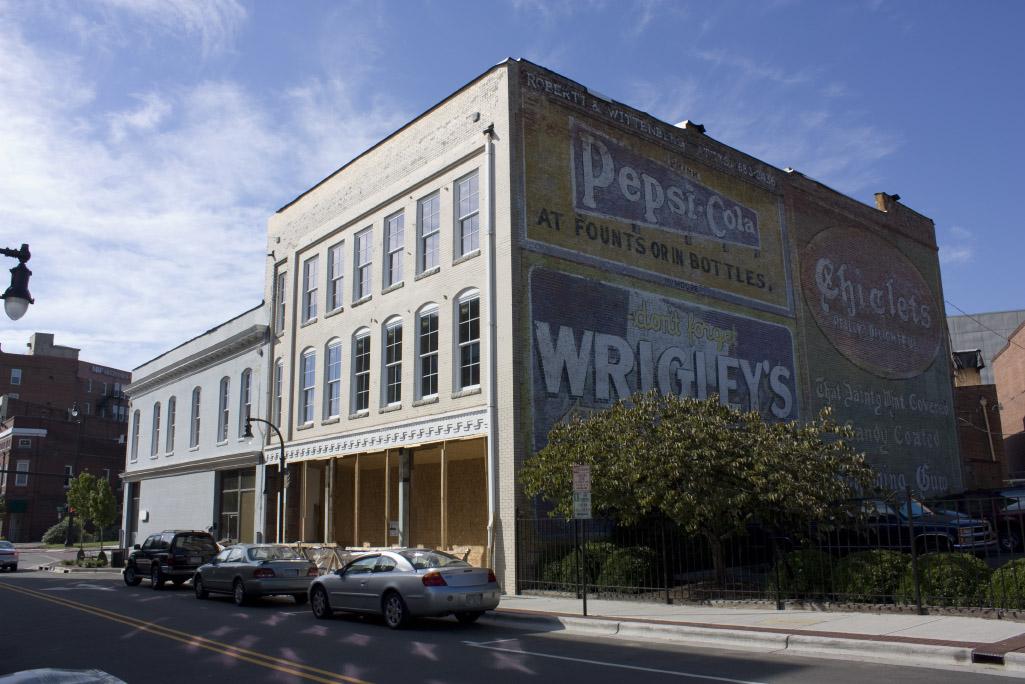 07.24.08
As of mid-2011, the first floor is being used as a restaurant - Bull City Burger.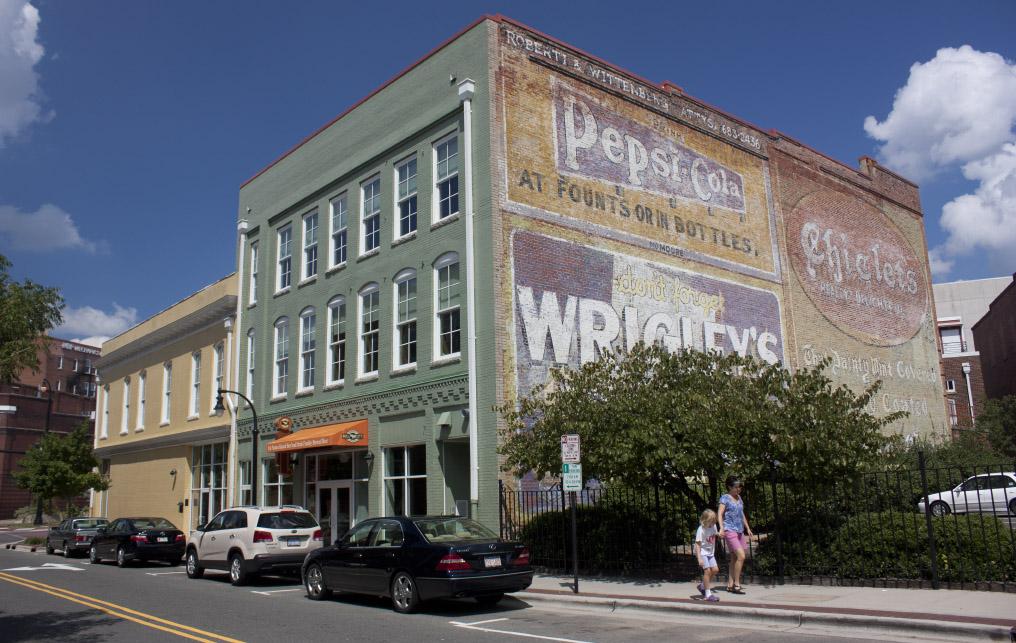 09.10.11