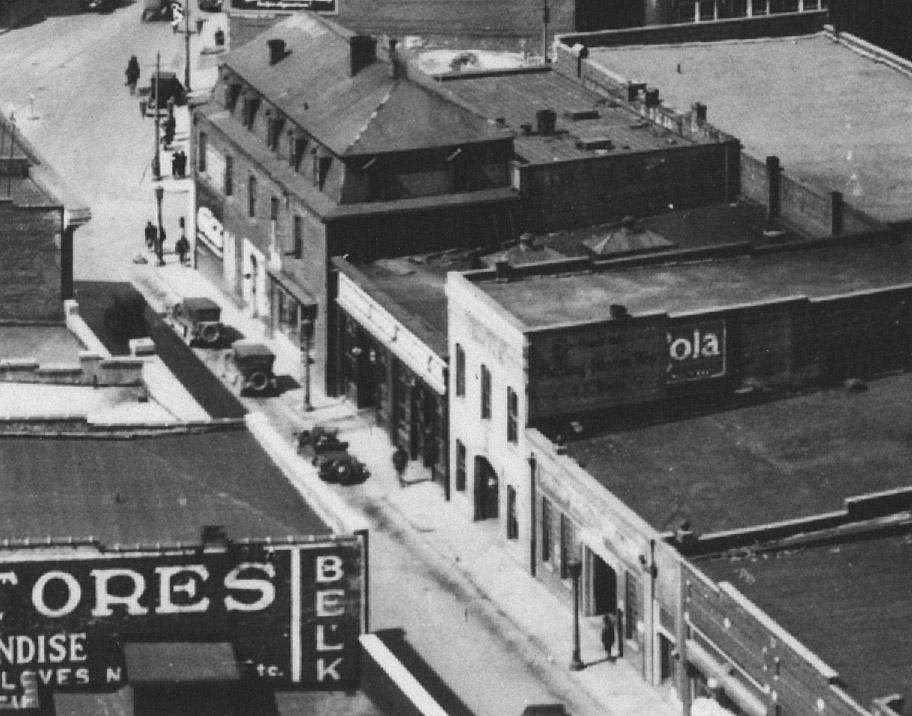 107-109 East Chapel Hill Street - visible above as the single story structure between the two two-story structures with two large pyramidal skylights.
(Courtesy Duke Archives)

Notice the central, arched first floor entryway with flanking arched windows. It's possible, with the size of the front entryway, wide enough to acommodate a carriage.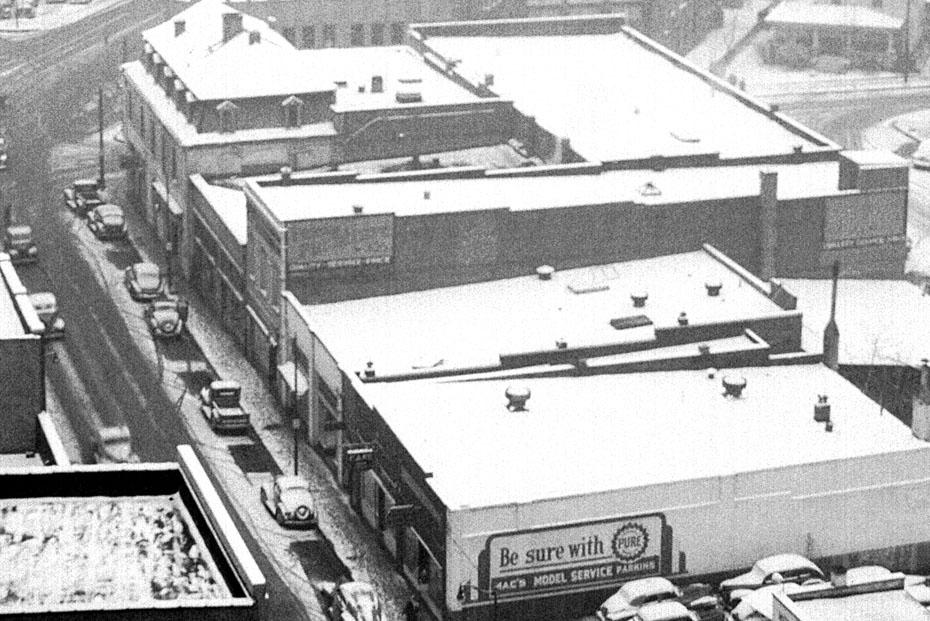 100 Block of East Chapel Hill, looking west, 1945.
(Courtesy Herald-Sun)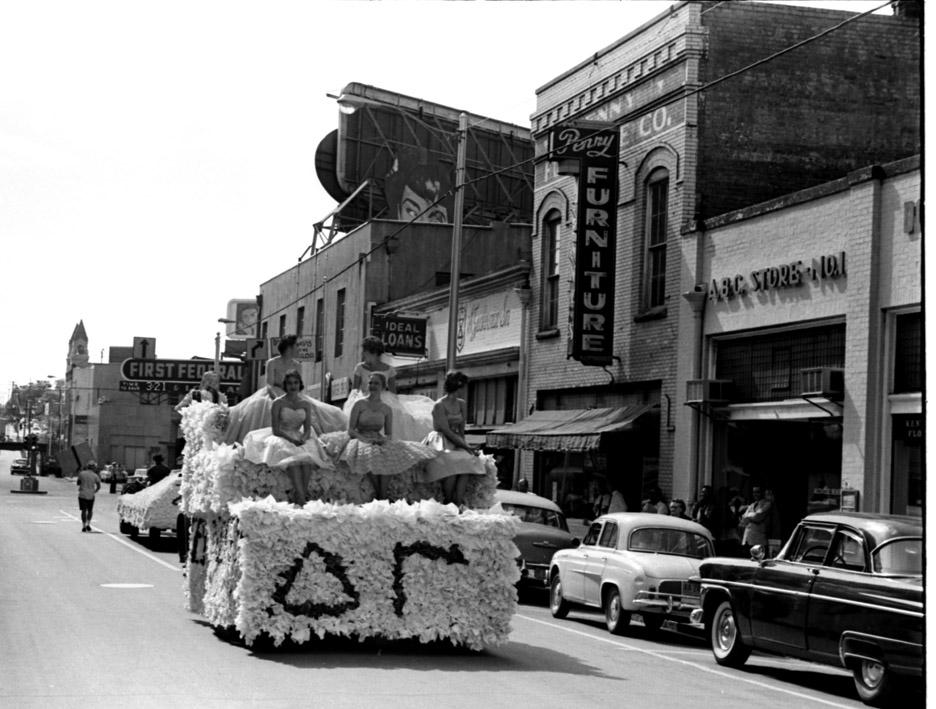 05.01.62
By the 1960s, the building was occupied by "Ideal Loans" at 107 - I can't read the writing on the facade of 109. By the 1970s, 107 was occupied by Pizza Palace, which expanded into 109 as well by the 1970s.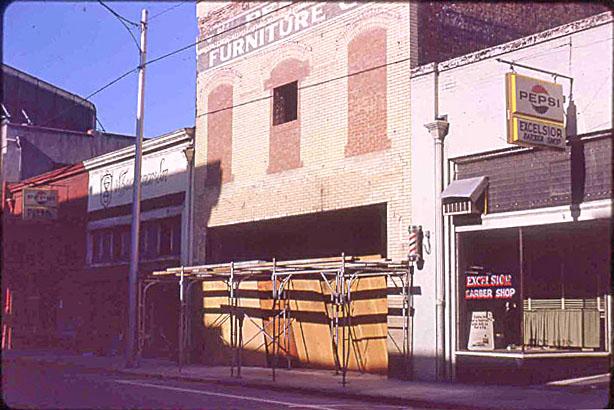 Looking northwest, 1966.
(Courtesy Durham County Library)

I don't know if the pizza place in the above picture was Pizza Palace, but after the application of a false front facade to the Penny furniture building and some other renovation, Pizza Palace was in operation here by 1970.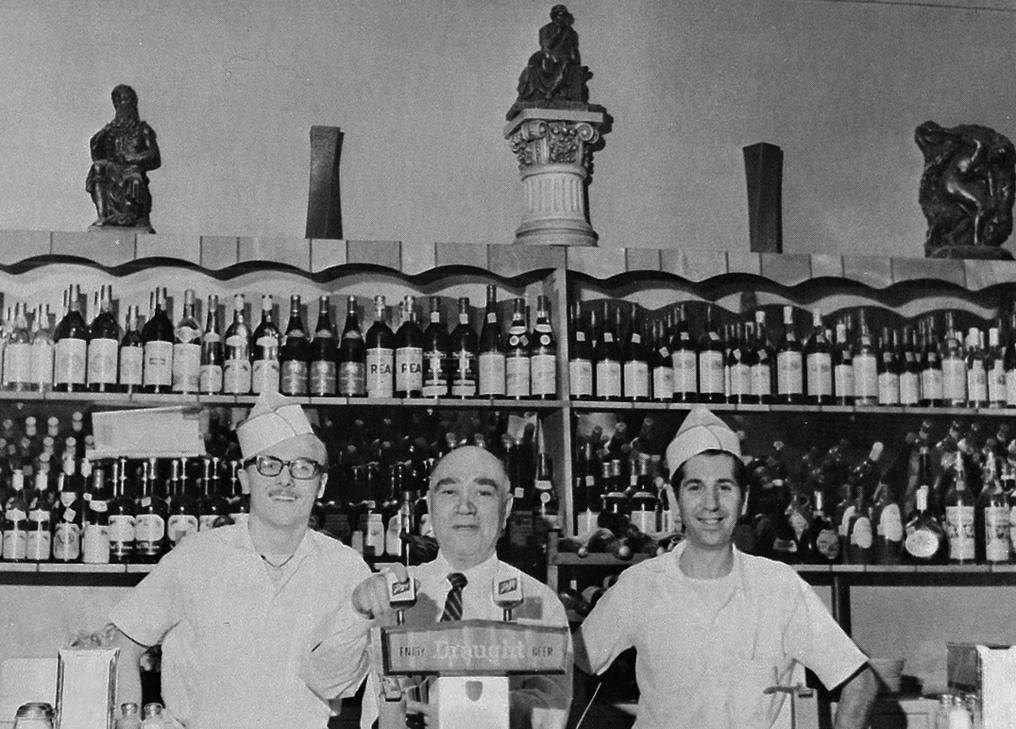 Interior of George's Pizza Palace 1968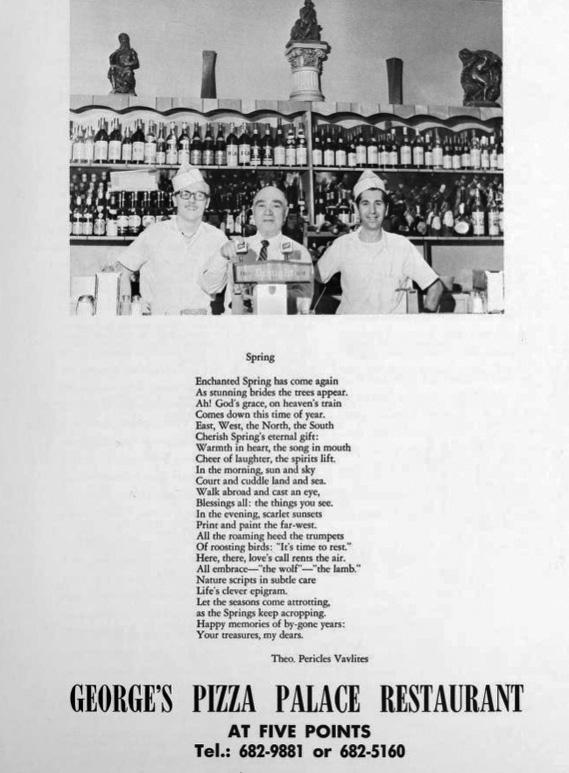 (George's Pizza Palace ad, 1968)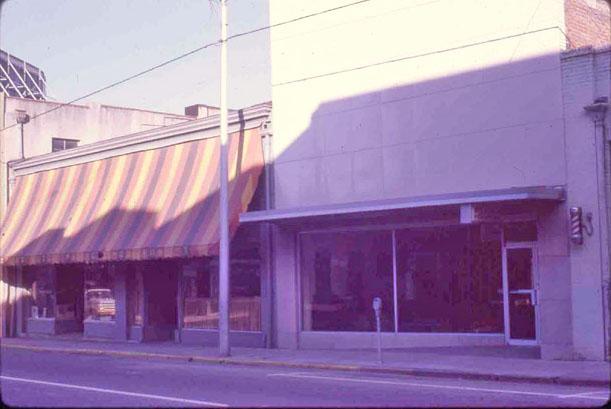 (Courtesy Durham County Library)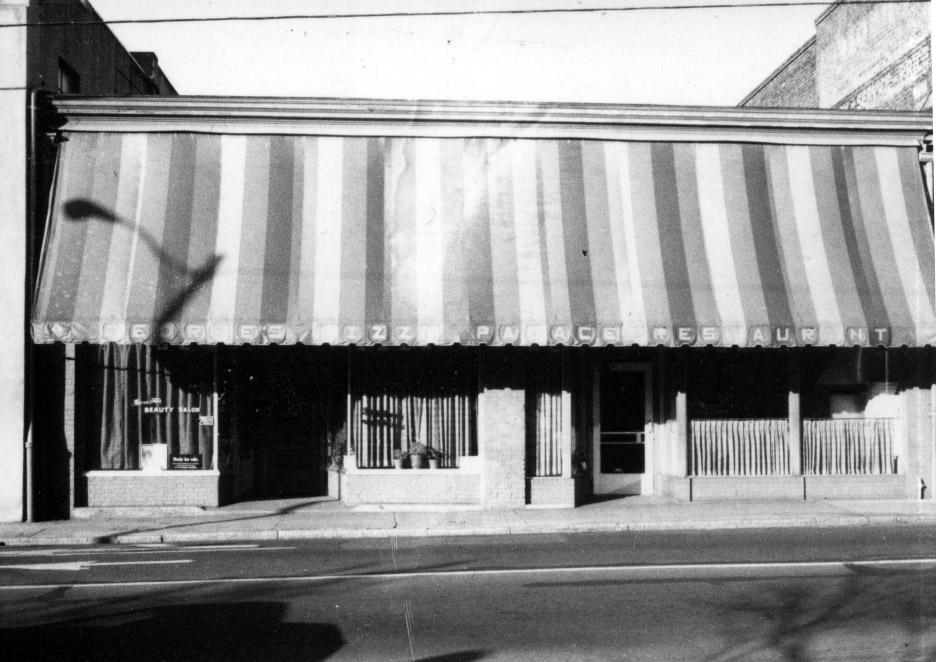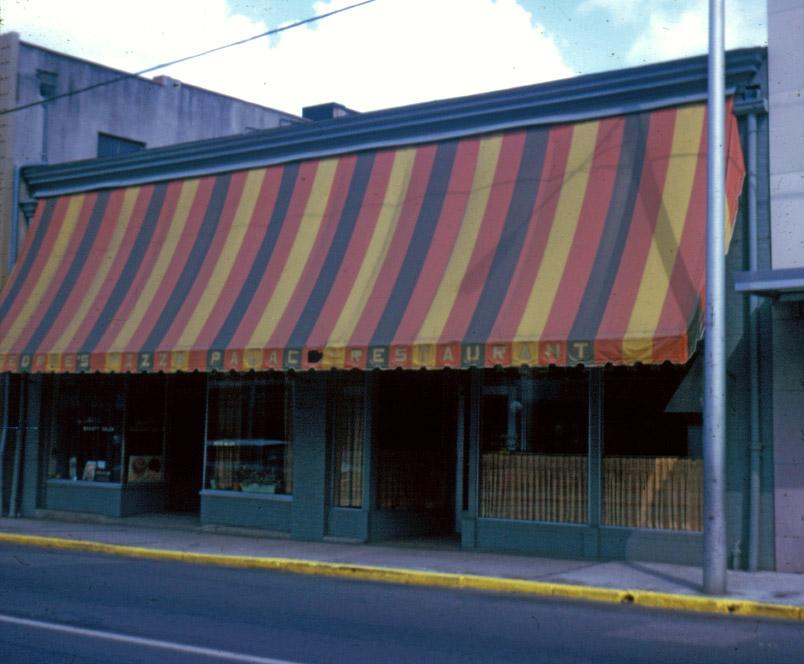 (Courtesy Durham County Library)
I don't know when they moved out to Hillsborough Road, but that left these buildings pretty empty.
During the early 1980s, the Temptee Bagel Company was located at 107 E. Chapel Hill St. Temptee Bagel (home of the Bagel Original Dog), was started by Milan and Sandy Burger, who met in Durham while on the rice diet in 1975.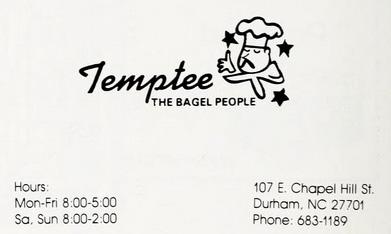 (Temptee Bagel ad, 1984)

By the mid -1980s, the city had decided to create the convention center/Omni hotel and close Roney St. in front of the Carolina Theater. The building just to the east of the Penny Furniture building was demolished (as were all of the other buildings along the northern side of Chapel Hill St, up to Foster St.)

The city bought the building at the northeast corner of Morris and Chapel Hill St. (previously profiled) as well as 107-109 East Chapel Hill St. during the 1980s and renovated them. The Excelsior barber shop moved to this building.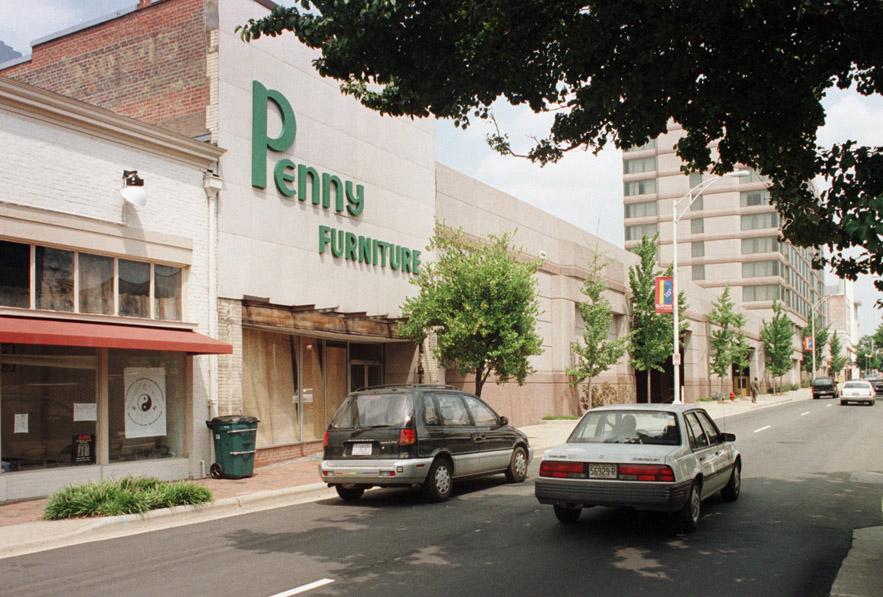 1990s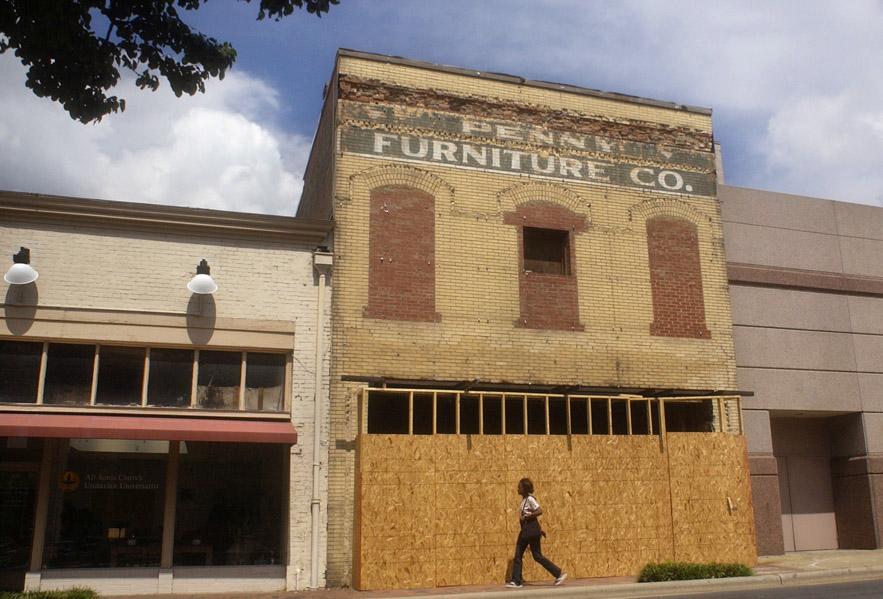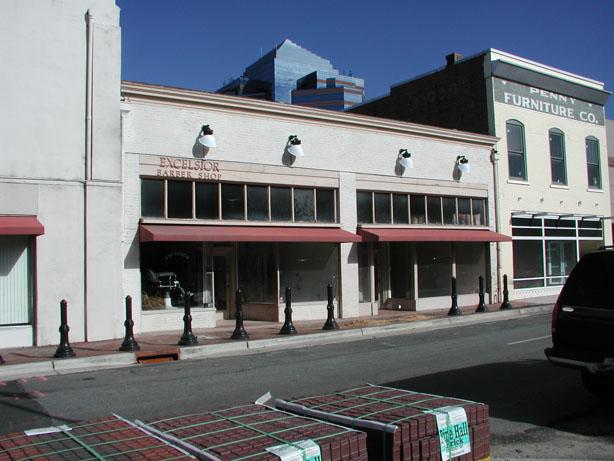 Excelsior barber shop, 2007 (G. Kueber
In 2012, David Arneson and Scott Harmon of Center Studio Architecture purchased and renovated the building, placing their offices in the 107 storefront.
01.21.13 (Photo by David Arneson)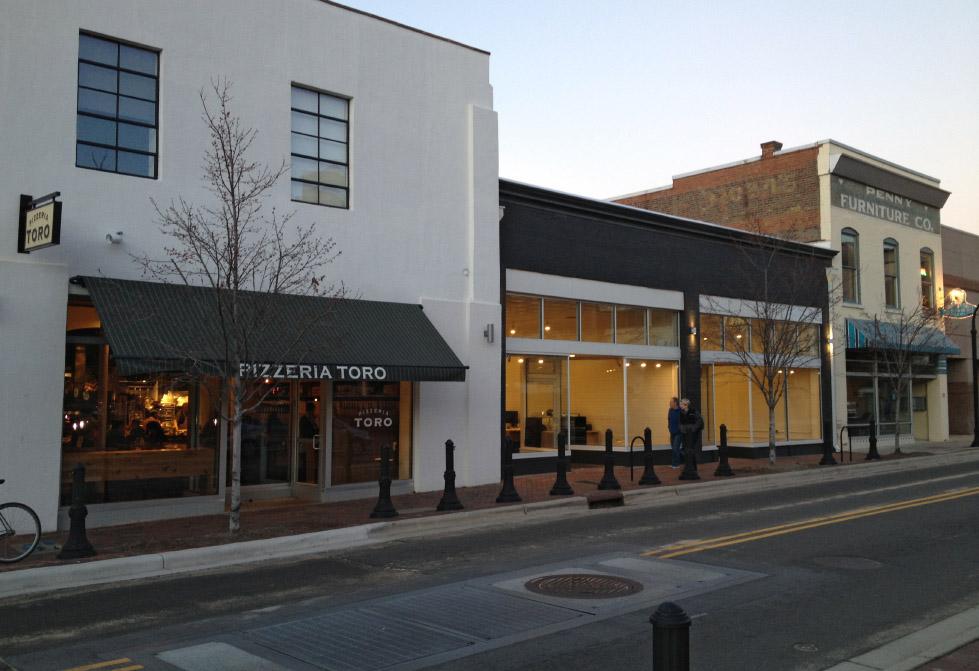 01.21.13 (Photo by David Arneson)