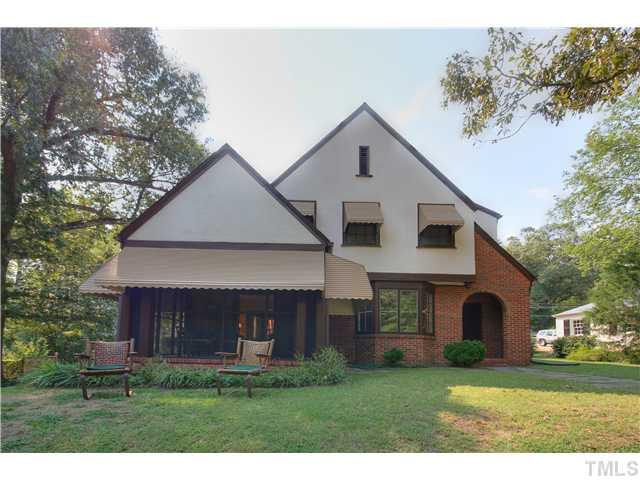 Brick 1 1⁄2-story Tudor Cottage with front-gable roof and shed dormers along both side elevations. On the front is a recessed, round-arched entrance and a gabled screened porch. The upper front gable overhangs as a jetty, with a dropped pendant. Other features are a front bay window with 4-over-4 sash, 6-over-6 sash windows, and stuccoed finish on the gable end and shed dormers.
Originally 1736 West Forest Hills Boulevard, Dr. Harris H. Bass was listed as the occupant of the house in 1930. 
Louis L. Sasser was owner-occupant in 1945-46.